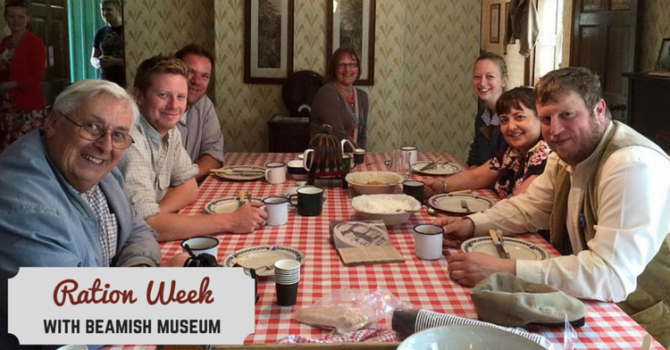 I've been living in the 1950s this week.
Ahead of Beamish Museum's Festival of the Fifties, I took part in a 1950s-style Ration Week. The premise being – live off rations as they were divvied out in the period after the Second World War. I've had no internet either – times are hard.
Of course, I like to eat probably more than most people, so harking back to when I did the Live Below the Line challenge…I do wonder sometimes why I restrain myself like this…
Anyway, going from historical records, this is what one was rationed:
Bacon and ham 4oz / 113g
Meat 4oz / 113g
Sugar 8oz / 226g
Tea 2oz / 57g
Cheese 2oz / 57g
Butter 2oz / 57g
Margarine 4oz / 113g
Cooking fat (lard) 4oz / 113g
Milk 3 pints
Eggs (number) 1
Sweets 3oz / 85g
Just for reference, this is a weeks worth – 57g of cheese. I'd call that fun-sized. Apart from that, and the minuscule quantities of eggs and butter one is allowed, I thought I'd be OK.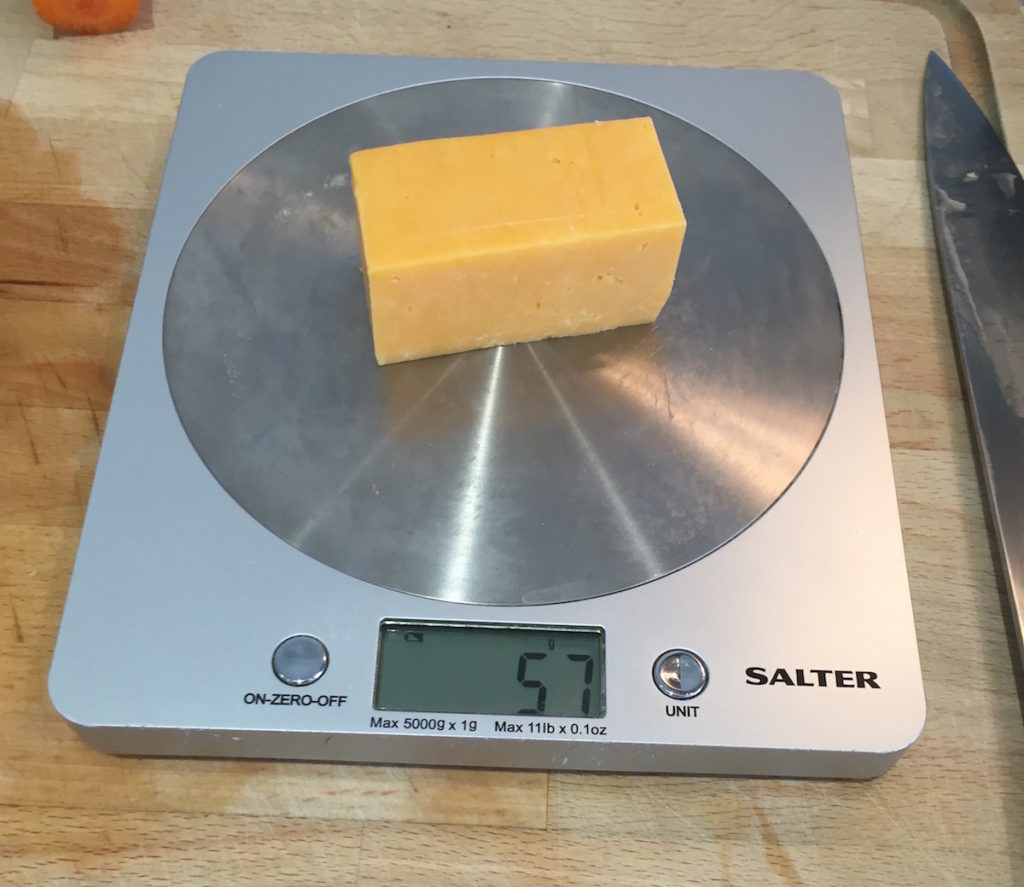 And then these lovely things were never rationed, meaning, free-for-all:
Bread, potatoes
Oatmeal
Preserves
Seasonal, homegrown veg: carrots, turnips, cabbages, spring greens, kale, spinach, broccoli, beetroot, broad beans, Brussel sprouts, cauliflower , sea kale, peas, French/runner beans
Offal, sausages [4oz] and fish [6oz] (in fairly short supply).
Chicken, rabbit and game
Fish: not rationed but hard to find
Rice OK but rare
Instant coffee OK
Doesn't sound too bad…?
---
My Ration Week food diary
Friday
Tea & toast & marmalade (thank you preserves)
Mountain of kale chips
Bacon w/ peas, cabbage, potato
Saturday
Toast, jam
Tinned fruit
Sausages & mash w/ cabbage
It's easy to get used to toast and or porridge for breakfast. white starchy carbs aren't the most nutritient-filled things in the world, but it's not far what I live off anyway ?
Sunday
Porridge
Bread w/ my 1 egg
Pan haggerty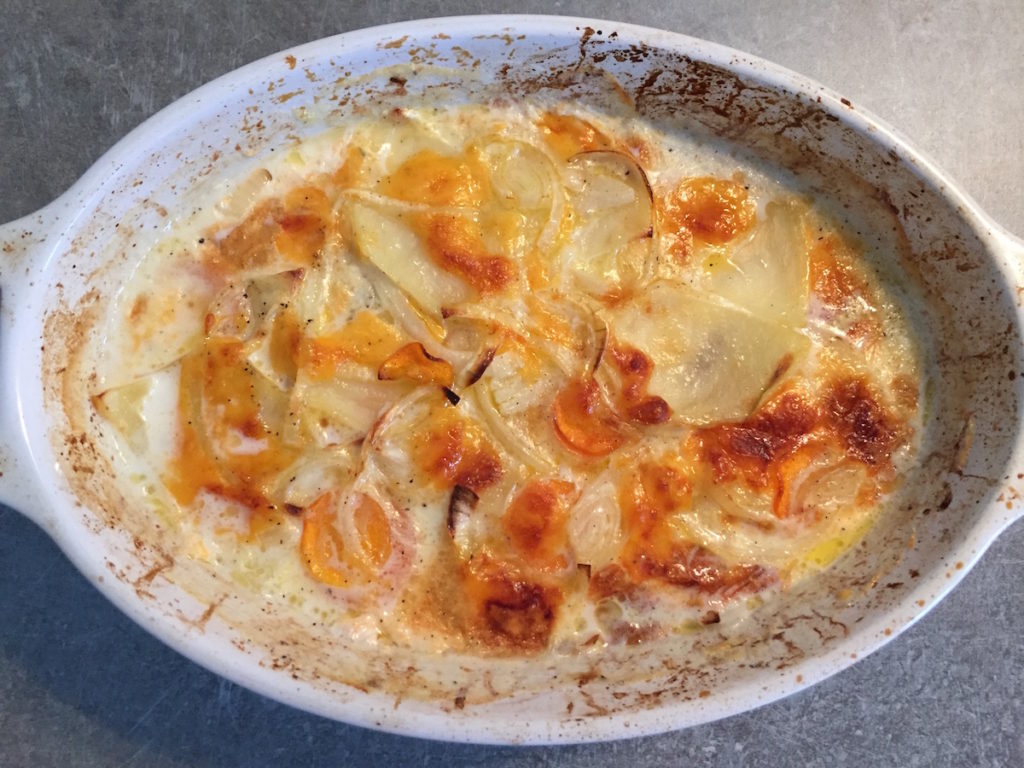 Pan haggerty rocks. People don't have it often enough, and while I'd usually have a lot more cheese, more bacon, and more lovely bits, it always manages to hit the spot, even in mid-summer. Filled it out with carrots here, because you have to when that's all you've got.
Monday
Toast & jam
Canned fruit leftovers
SPAM, french beans, potato
I don't think I've had SPAM for about fifteen years, and though I can't say I've missed it, it would be amazing come WWIII, and barring all those preservatives, it's not as bad as it's preceding rep.
Tuesday
Porridge
Bread, chicken with herbs
Potato & veg (common one this…)
Wednesday
Toast & MARMITE
Smoked mackerel/pickled carrots
SPAM hash & veg
Thursday
Porridge
Chicken & potato
Leftover veg soup (mmm)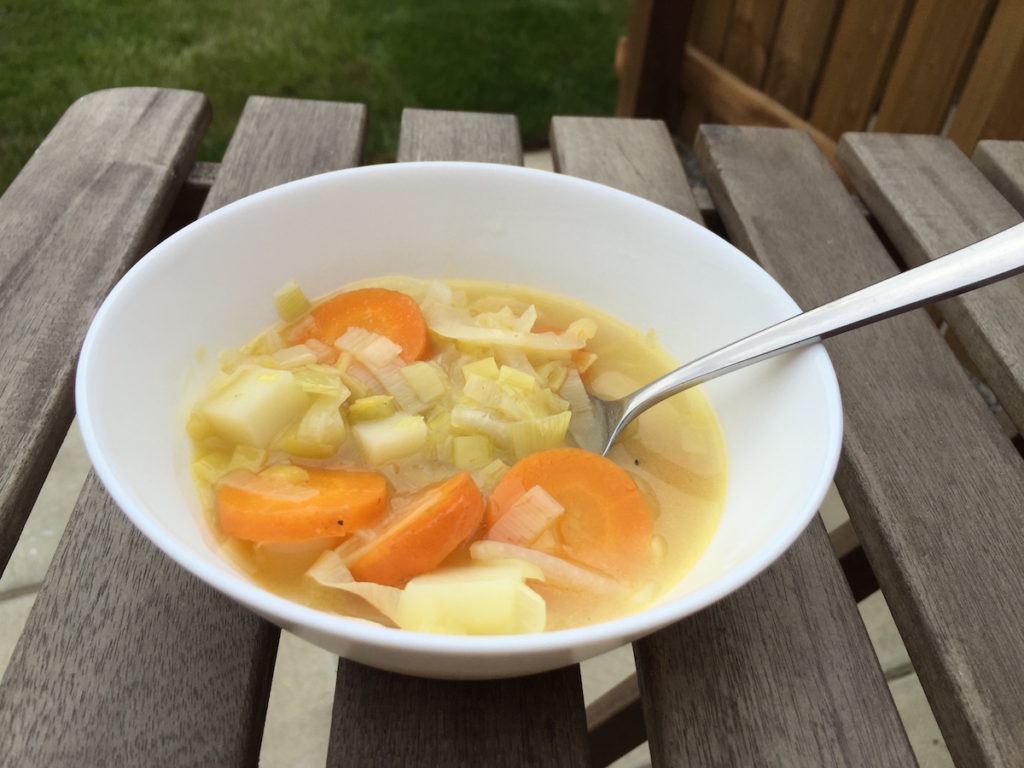 Yum ? Actually it tasted a lot better than it looked – and pretty nutritious, given that it's basic stuff.
Love for potatoes
Two other food lovers and great bloggers, Becci and Anna – also took part. Becci works as resident writer at Beamish she definitely managed some prettier looking food than me. It did of course usually centre around the humble spud…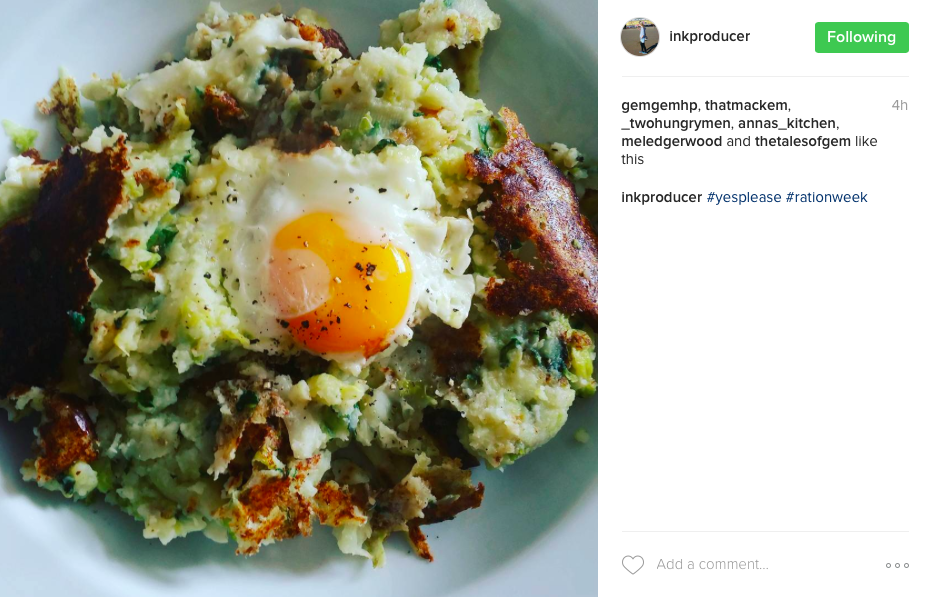 Anna has some chickens, and much like in 2016, it would be great to have an endless supply of eggs! Potatoes and egg is always a winner – as anyone who is old enough to remember Potato Pete can attest to.
They reckon the nation was at our healthiest during rationing, but I'd beg to differ. I think you end up eating more veg because, hey, what else is there, and potatoes are good for VitC. But the endless amounts of bread and potato didn't make me feel so great. Crisps are my vice, so I wish I'd thought of doing this – i guess I was dubious that it'd turn out as well as they did ??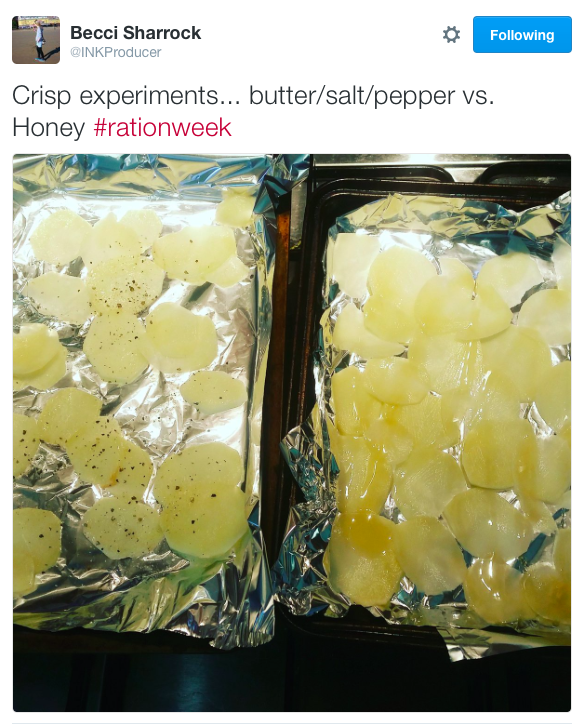 So, "you don't know you're born", "we've never had it better",  and all that. On 4 July 1954, meat and all other food rationing ended in Britain. I'll be the first to say, I'm so thankful for that! Could you survive your own #RationWeek?
See the 1950s "remaking" of Beamish soon – check out the website for updates.