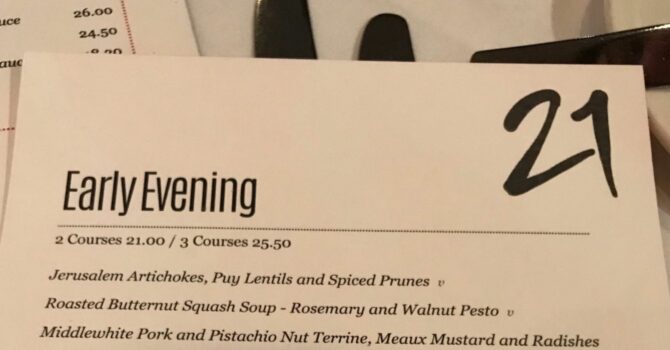 Some things never change…
For better or for worse. It's been a few years since we last visited flagship Newcastle restaurant 21 (Trinity Gardens, Pandon, NE1 2HH). Last time round, it still had it's Café 21 moniker. Yep, that long ago.
And I think that's telling enough. When there's shiny new things like The Patricia, and Route opening in Newcastle recently, how does somewhere like 21 stay relevant? A celebration meal, plus a rare-BYO night did the trick.
I say celebration because 21 still commands that type of occasion. You expect a higher standard here. It's outlasted most restaurants in Newcastle for good reason. If you've never been before, the early evening offer is your gateway menu. It's 3c for £25.50 which puts it on a par with the likes of Peace & Loaf and the above, though you'd otherwise spend that on just a main course. And a BYO night – very rarely seen at 21 (perhaps filling a Caffé Vivo sized gap) sealed the deal for us.
First impressions always count and unfortunately, being told off by the restaurant manager because we didn't mention BYO on the booking kinda upset the tone for the rest of the night. Maybe it wasn't explicit that the limited number of BYO tables were shoved in the private dining "cheap seats", but getting a dressing down at the doorway isn't really what you ever expect at the start of what should feel like a treat.
Since our last visit, the interior has been gutted and re-worked. It's canny, and certainly feels a lot more 2018. Still kinda serious; crisp white linen, cheese trolley, very much positioned at the top of the 21 group food chain. Which is reflected in the service. Think: the friendly, ever-amiable Matt is to Caffè Vivo/St. Vincent, what the French maître d is to 21. Different audience. Though tellingly, I don't think the 21 customer has changed in the last 20 years. It's either ?? or ?‍?. I'm gonna assume the millennials are at the more playful Peace & Loaf…?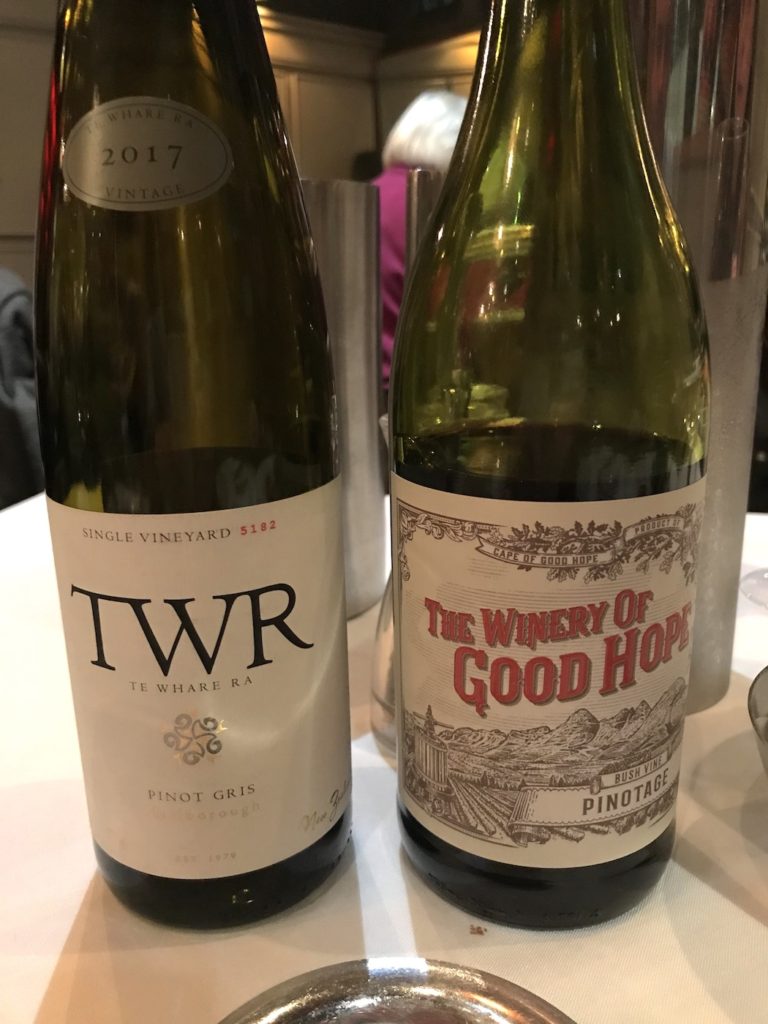 Anyway, we "were allowed" to have our wines. I picked up these two from the lovely Fourteen Drops, one of the vendors in STACK. If you're at all interested in good wine, speak to the guys there who stock a fab range, incl. ton of natural/bio/skin contact varieties.
But at the end of the day, it's all about the scran and 21 is still tip-top. All of the menus are busting with things you just want to eat, and even on the set menu, it never feels 'down to a cost'. I started with artichoke, lentils and a jammy prune puree because lets face it, artichokes are wonderful and don't get the love they deserve. A perfect starter managing to be light and rich, fresh, moreish, and satisfying. Would have eaten a whole plateful.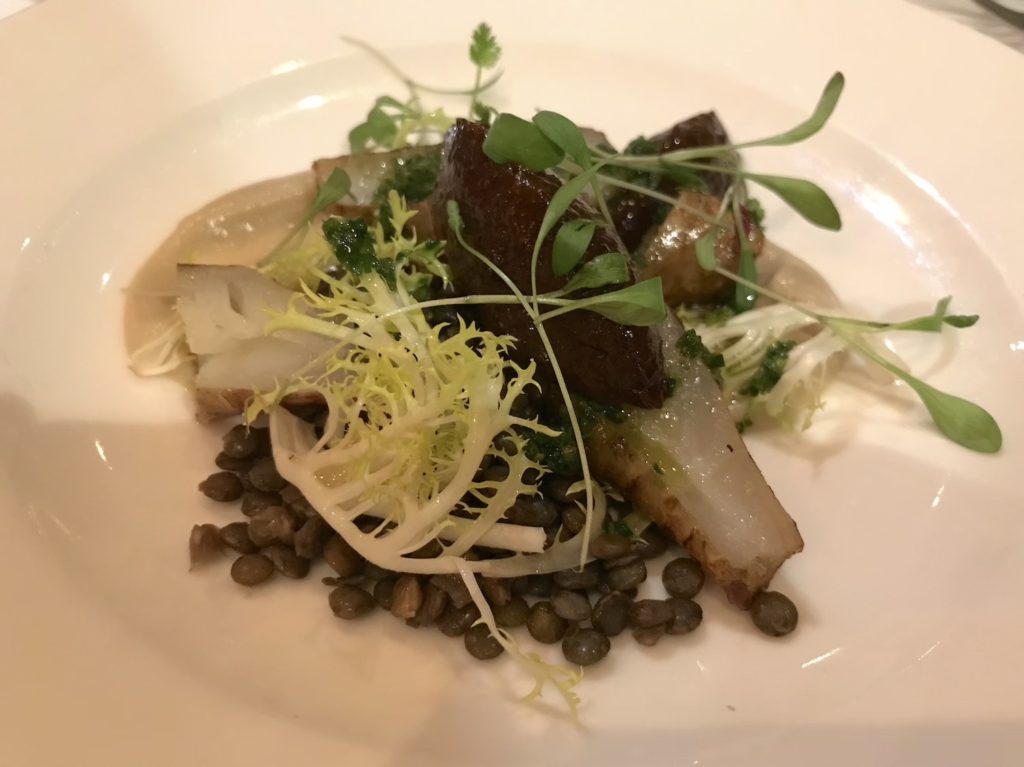 Same story for Kate's sardines which were some of the best I can remember eating. If simplicity is the ultimate perfection, boned & grilled sardines, fatty, and slightly tart, with just a dab of paprika mayo has my boxes ticked. House bread is still a given at 21 (hooray!) and though we were offered more, alas it never did arrive ?
In 'mains that were hard to pass on' this week were skate wing with tarragon butter, and cod with a cep crust, but Kate took the beef au poivre / lyonnaise potatoes. It's a classic for a reason, and that sauce alone would have been worth the visit. People rave about steak & chips at somewhere like Miller & Carter. Just no. This is how you do it. They've started serving the famous salt-chamber beef here too, which is a very good thing. We really need another trip to Porterhouse, which FYI is absolutely king of steaks in NCL.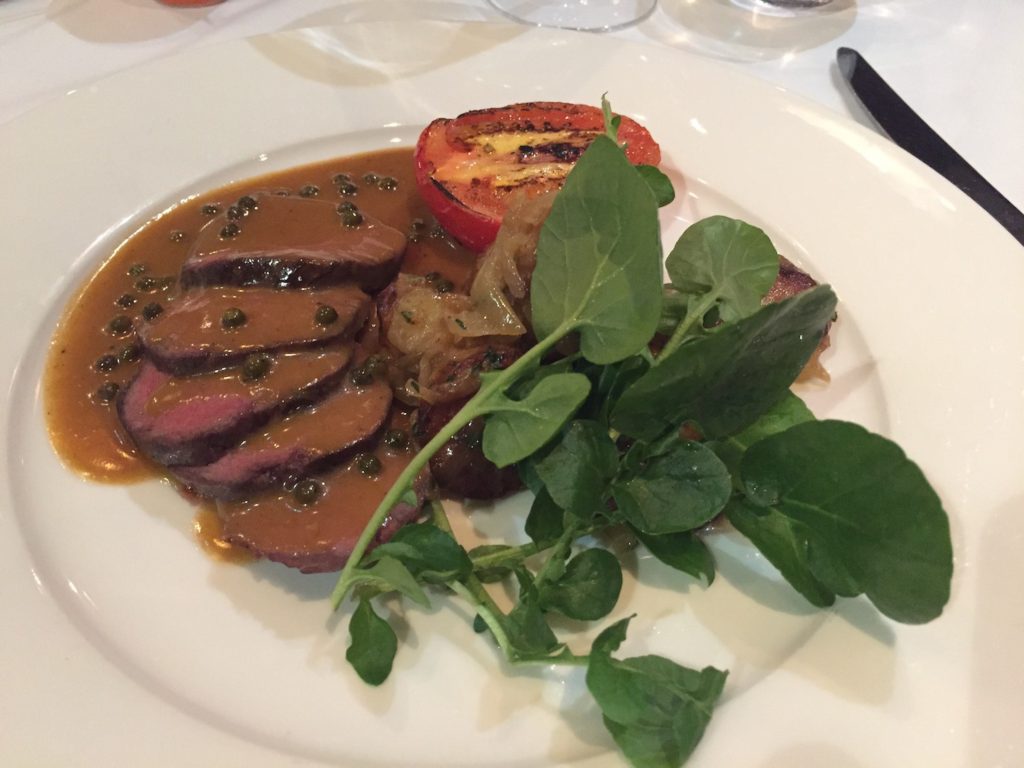 I couldn't resist the confit duck. Again, it's all too bastardised elsewhere, so I'd put my faith in 21 to deliver it properly. And apart from a slightly flabby bit of skin it was bang on. Decent braised cabbage, and caramelised apples too, though if the duck leg itself wasn't so vast, I'd probably have liked a bit more on the side. Despite that, meat that flaked off at the merest glance, there was lots of it, and not too fatty either. Could have been Paris. Almost.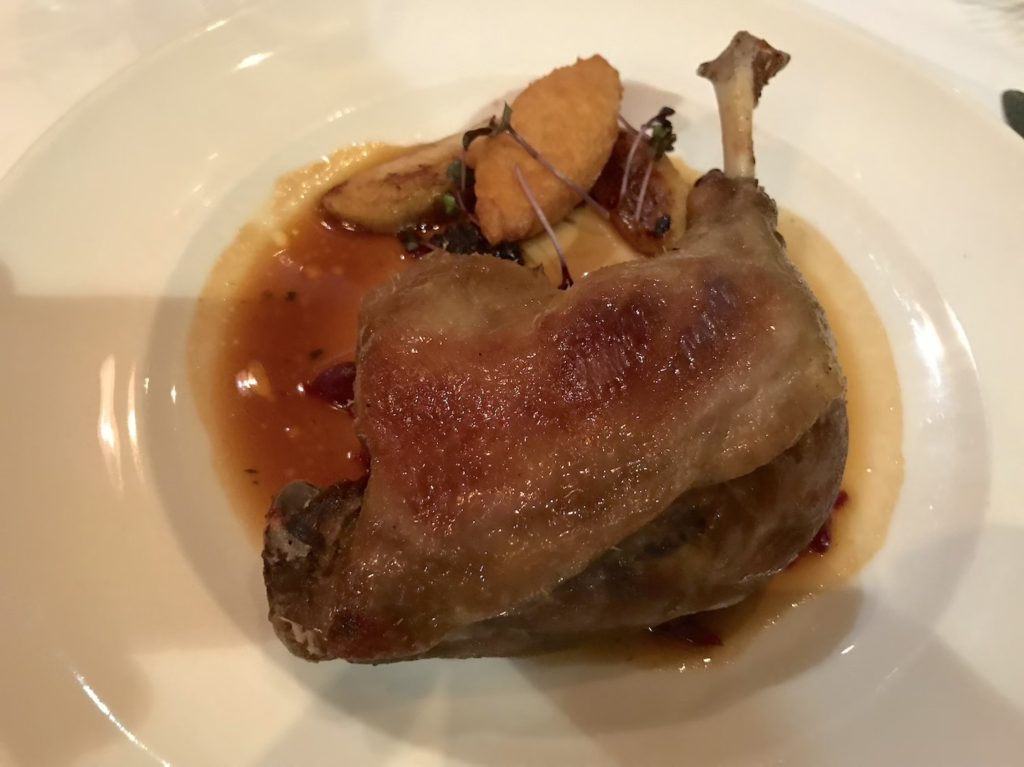 The dessert game is stronger at 21 than even the best restaurants in Newcastle, with a good 10 or so quality desserts always tempting. It was VERY hard to pass on tarte tatin for 2, but I fancied the baked alaska (£8.40). It's really easy to say each time we come here, but you just don't get desserts like this elsewhere.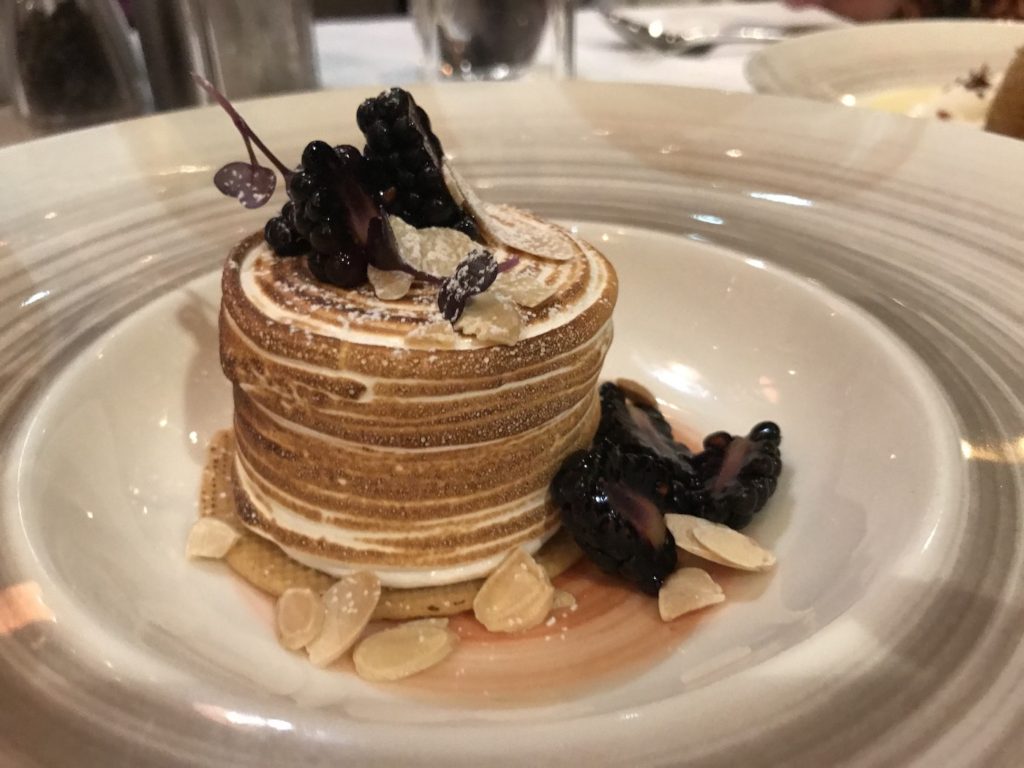 I snatched more than my fair share of Kate's ginger sponge pudding too. Surprisingly light, steamed, I guess, but it was a lick of rose cream in the custard, and some lovely stem ginger that really made it sing. Desserts here are just worth the calories, and you can just feel the extra bit of love and time that's gone into them. That hasn't changed, in fact I'd say the desserts have gone into a higher gear recently.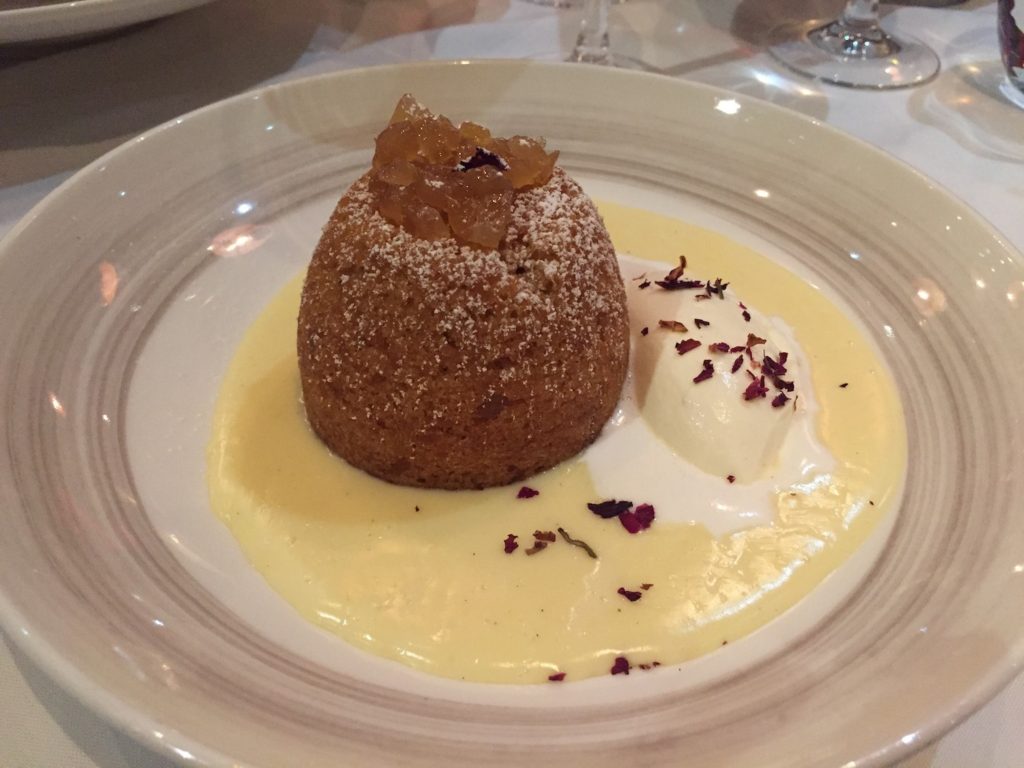 The bill was only ~£60 or so which is cracking for the standard of food received. Obviously on the cheapo menu you miss out on classics like the cheese soufflé, but there's easily enough that's exciting here to get you back to try that.
21 has received a lower score in the Good Food Guide than sister restaurant The Broad Chare for the last few years, and I think today it sits in a really interesting space in town, almost without parallel. Graduations will always need a meal afterwards, clients will always need wining and dining, and the wealthy grey pound will be around (for a while). And 21 will be there to serve them for some time yet. Me, I'd still absolutely recommend 21 to anyone, but in 2018/2019? I'd send them across the road where the 'proper pub food' is first.
Contact: 21newcastle.co.uk
Food hygiene rating: 4/5