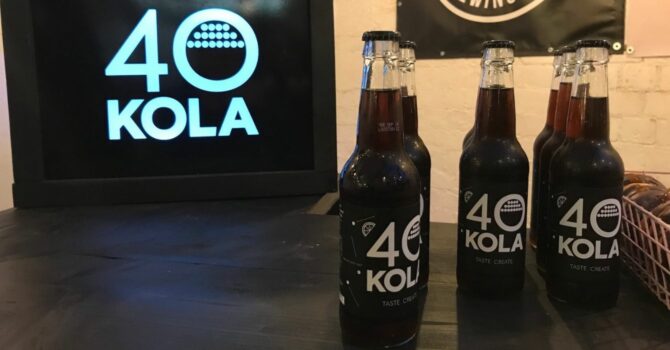 Coke, but not as you know it.
I'd actually had 40 Kola a few times before heading to an evening to celebrate the launch of their new flavour late last year. It's banging. I'm always down for an alternative to the coke giant, and hadn't even realised cola-disruptor 40 Kola was born right here in Newcastle ??‍♂️
In case you hadn't twigged, it's a local twist on cola, with a more premium feel than the market-leading giant. If you've had Fentiman's Curiosity Cola before and dig its je ne sais quoi take on the classic, you'll know exactly what I mean. The 40 part refers to the mg of caffeine it contains, and in their own words on flavour: "We've kept the basic ingredients to respectfully preserve the cola taste, but increased the citrus notes to keep it fresh – like us.".
It boasts sustainable production, and contains nothing 'artificial' like Coca-Cola's signature E150d caramel colouring, making it bang on trend. And while it's a pleasant soft slurp on it's own, 40 Kola finds a friend in rum or whisky-based cocktails (obvs), or even here alongside red wine in a Basque drink called a kalimotxo. Something I didn't like the sound of, but think funky sangria and you're about right. Don't knock it 'til you've tried it…
The newly launched lemon & lime flavour doesn't quite stray too far from a tried & tested formula, but makes an even better friend for tequila, vodka, or gin. Though in what is for many, a Dry January, ask your local bartender to get some of this in, and enjoy without the alcohol ??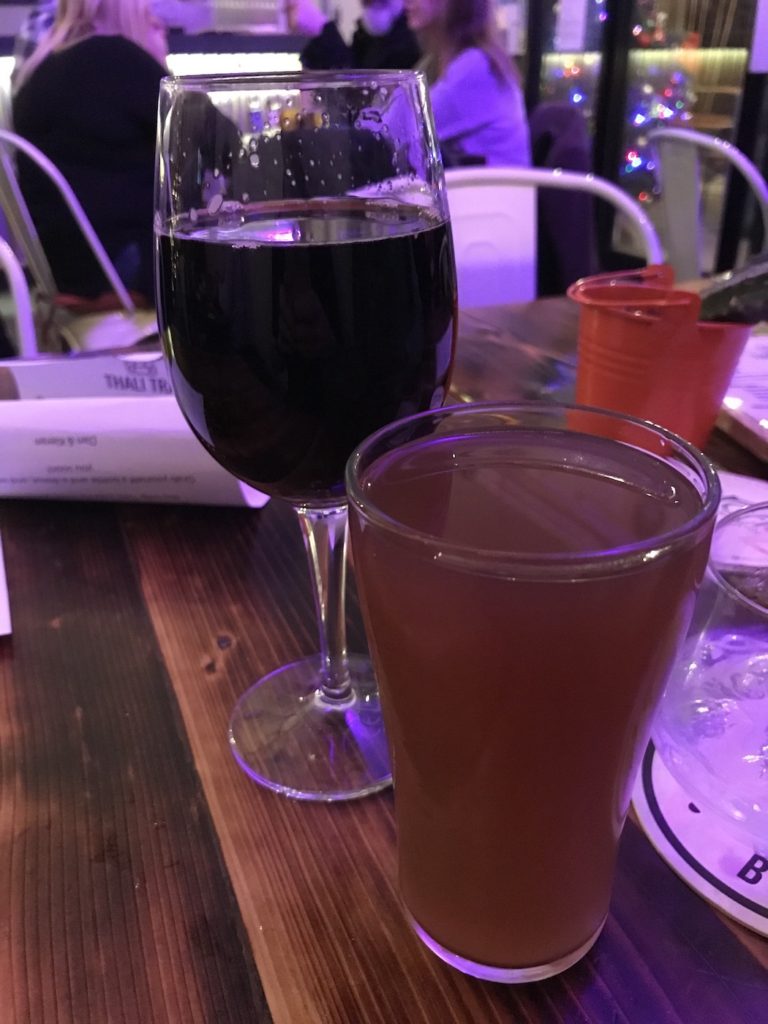 In another win for North East collaborations, the 40 Kola guys have leveraged everyone in their little black book, including a sour beer made with the guys from Northern Alchemy. It's very drinkable, even for those not generally into sours. I'd expect this one is quite rare, but it's definitely been on here at Arch2, as well as The Mean Eyed Cat (both wonderful little micro pub/brews). Like liquidised tangy cola cubes, it's worth seeking out.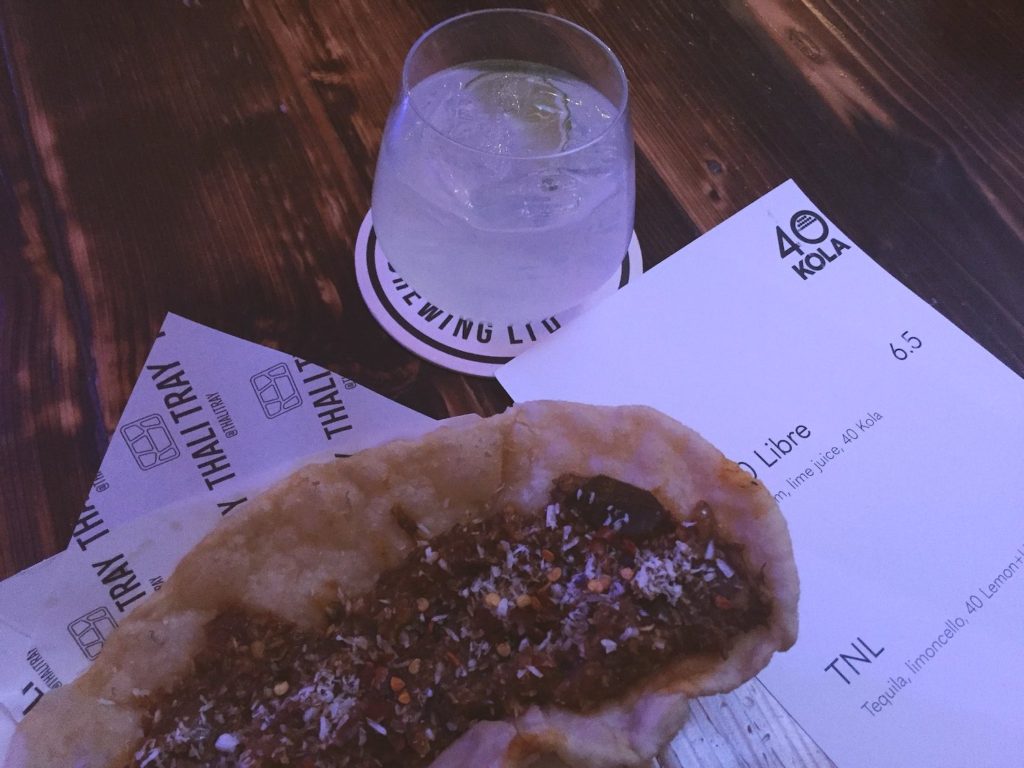 With drinks supremely taken care of, Arch2 residents Thali Tray are also worth your time and money. It's deep-fried bread with curry, which I mean, c'mon. Simple, but really pretty good. About a fiver normally, though the namesake Thali trays look great as well.
Then you've got local darlings Proven Doughnuts Co. doing what they do best – making doughnuts with interesting toppings & fillings. Tonight bringing, you've guessed it, 40 Kola, or 40 Lemon&Lime little rings of joy. Both quality, but good luck finding these anywhere else.
I'm always one to support a very young, honest business that's born & bred in the NE, but 40 Kola is genuinely a great softie. So find it at the following stockists including here at Arch2, or wonderfully the new Papa Ganoush in Jesmond, Block & Bottle, McColls Brewery, or Harissa Kitchen, all of which you should give a proper visit. Either way, ditch the Coke, and give 40 Kola a go ??
Contact: 40kola.co.uk
* We were invited along to the launch of the new Lemon & Lime flavour from 40 Kola and given some free drinks and scran. Still subsequently bought some of my own and will be buying again!