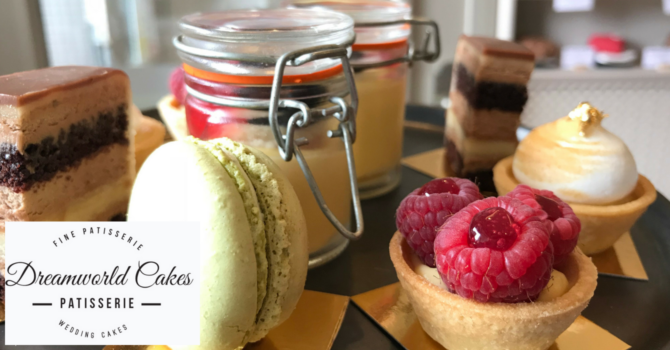 From one of the best patisseries in Newcastle ?
UPDATE: Watch Bernadett & Richard compete on Great British Bake Off: The Professionals in April!
Dreamworld Patisserie (Arch 3 Stepney Bank, NE1 2NP) has been around a while but could have easily floated under your radar. If that's the case – you should change that. Owner Bernadett started out with some training as a pastry chef, and following a successful wedding cake business decided to open a fully-fledged retail unit in the still-burgeoning Ouseburn.
When you first enter the shop, or have a gander at Bernadett's instagram, you're in for a treat. The cakes just look like not much else in Newcastle. This was our first taste…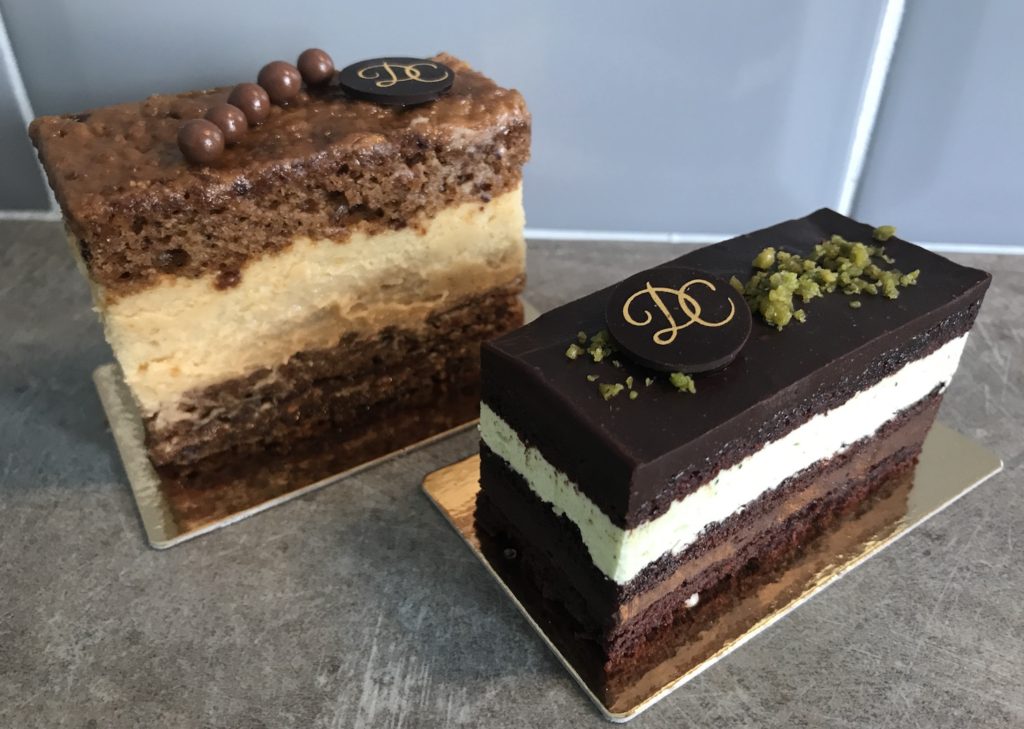 There are some nice cakes up for grabs in town nowadays, but not too many really trying to be at that higher level or what you'd call actual patisserie. If you're here for something other than afternoon tea, there's very fancy chocolate sprayed eclairs, beautifully piped meringues, and multiple-layered cakes that you just want to eat. They look stunning, and aren't just style over substance, never heavy with buttercream, overly sweet, or anything else that lets down a lot of cakes through the NE.
Anyway, Dreamworld Cakes put some tables and chairs into their retail space not long ago – 6 chairs to be precise so do book – and afternoon tea followed soon after. It's £24, and as you'd expect, it's a cracker ⬇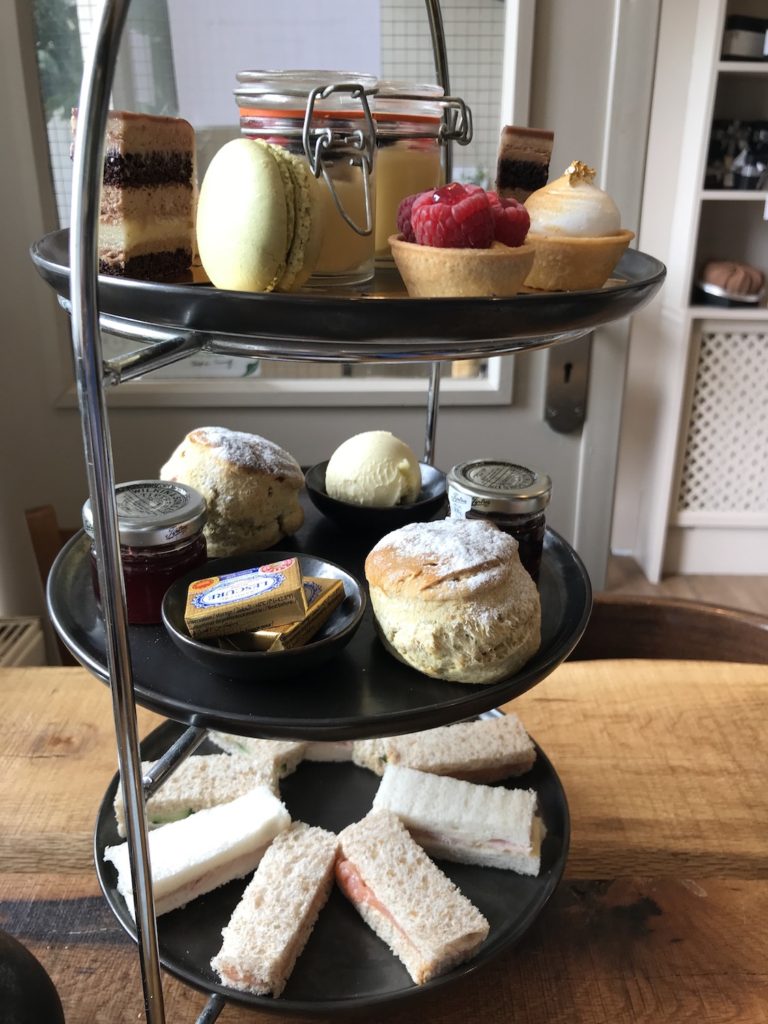 For comparison, afternoon tea at Jesmond Dene House starts at £25 + service charge EACH, so it's a bit of a bargain. Everything made to order, and cakes varying frequently.
Sandwiches are very dainty. I would have loved to have seen a quiche, pie, scotch egg or something savoury and baked, but you can't have it all. Ham & mustard, smoked salmon, cucumber/cream cheese. Lasted about 2 minutes.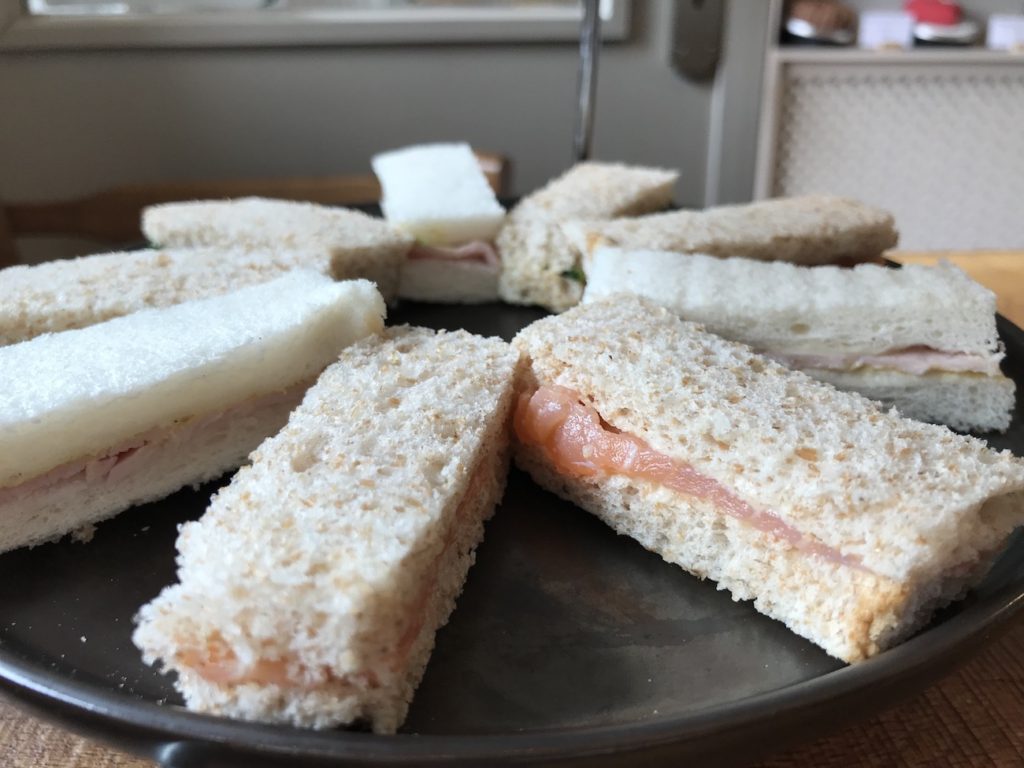 Scones are textbook, as good as you'll get anywhere – treading the fluffy, chewy, light, and dense line well and coming properly decorated. That's cream first…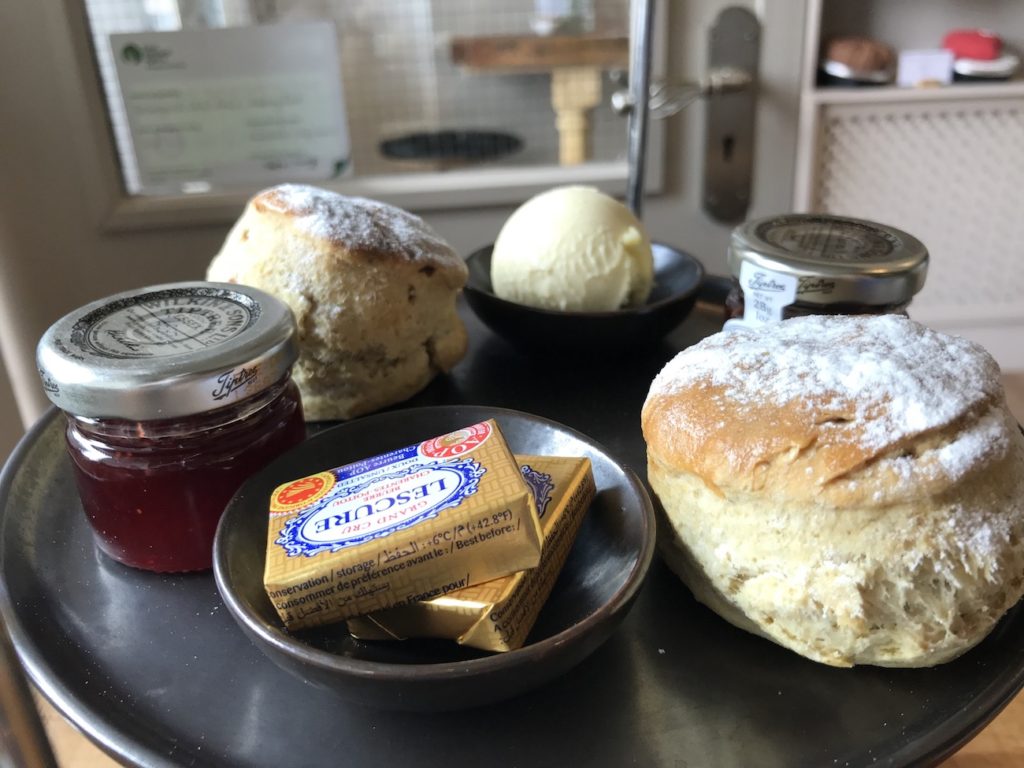 Obviously you're here for cakes, and the cake tier is a beaut. I'm sure you've already made your decision about whether you wanna visit based on the pics: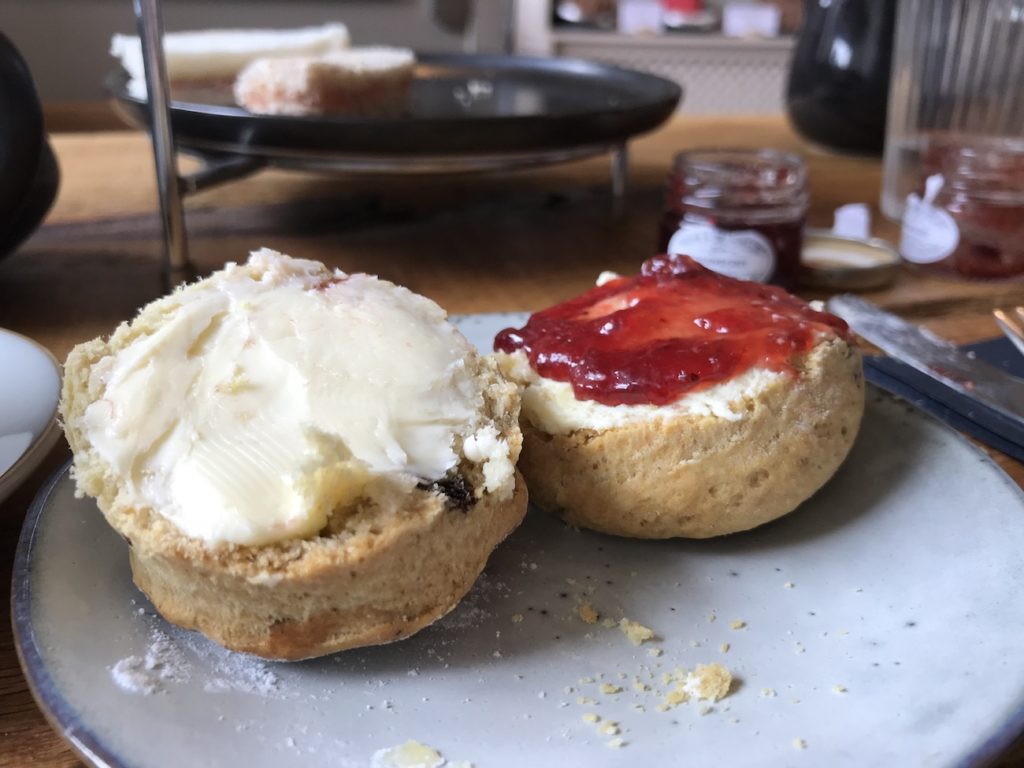 Today's was lemon meringue tart, fruit trifle, raspberry tart, marzipan slice, and pistachio macaron, all of which were pretty flawless. When you've got so many hotels and low rent places buying in cakes from outside caterers, this is really all that I want from an afternoon tea. Snappy pastry, homemade jams, accomplished macarons. There's a bit of love in each one, and it shows.
There's nowt worse than that feeling of battered old pastry, or that still-defrosting soggy cake feel from something that's come frozen off the back of the Brakes catering van. I don't know how some large places can get away with it when you've got an alternative like this.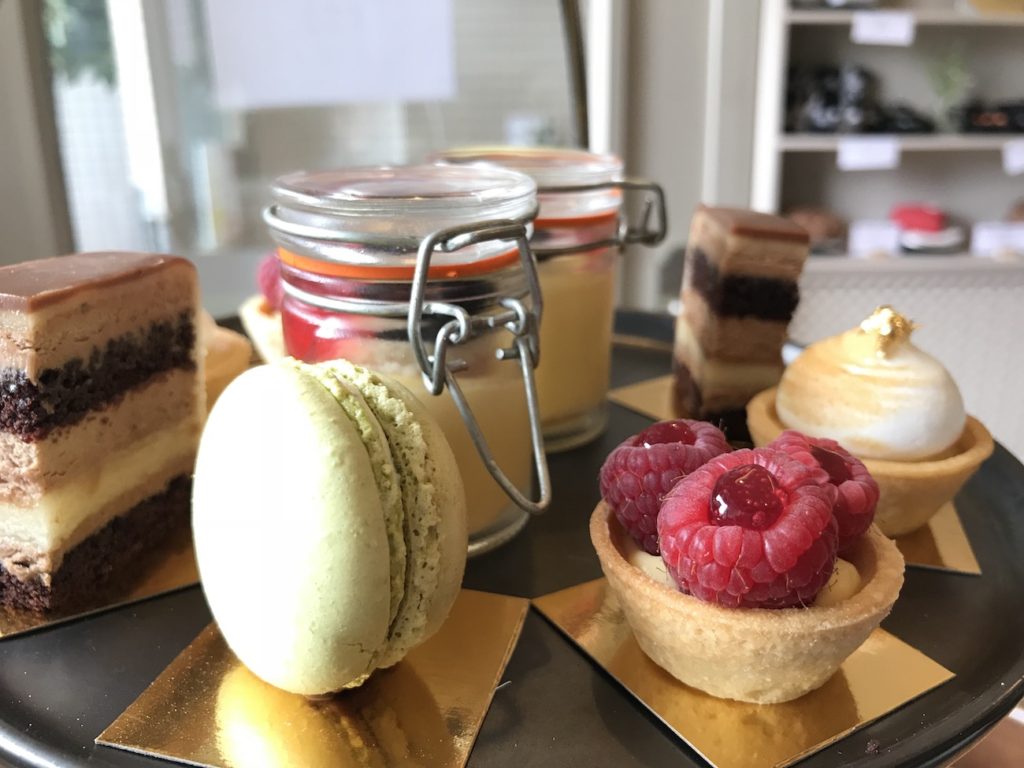 Loose leaf tea & coffee included, so for £24 it's a no-brainer for the afternoon tea crowd. If you're not an afternoon tea fan – which I recently discovered – some people aren't ? then the other cakes available from the counter are even fancier and in most cases bloody lovely.
Dreamworld Patisserie is a small biz, so I'll be chuffed if even one more person heads along based off the back of this. While you're down there, be sure to follow it up with a pint from next door's little Arch 2 brewery and that'll set you up nicely for a quality Ouseburn day out. Easily about to head towards the top of my 'Best Afternoon Teas in Newcastle' list.
Afternoon tea for 2 requires 24hr advance booking and is £24.
Contact: dreamworldcakes.co.uk
Food hygiene rating: 5/5