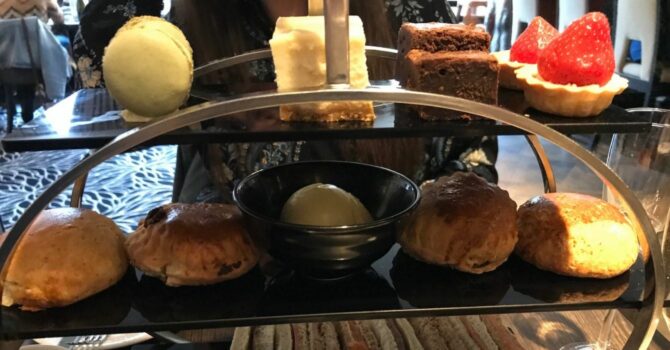 Unlimited prosecco and defrosted desserts.
The Hudson (Neville Street, NE1 5DF), part of The County Hotel, has been recently pimped out, and is now (like everywhere else) badging itself as an "all day eatery and bar". And thus, further fuelling my desire to re-fire up the campaign to end the use of the abhorrent word "eatery". Please?
Having never been in here – ever – it's actually been done out quite nice inside. Feels much smarter than whatever was here before. It's all very new of course, and though they won't tempt me to eat here anytime soon, looks like the kind of place you wouldn't mind jumping off at Central Station for a drink anymore. A little soulless, but tidy.
Afternoon tea looked alright on the pictures *it always does* so we give it a go last Saturday afternoon.
And everything starts well with sandwiches – punchy horseradish with beef, smoked salmon, ham, etc. etc. It's all familiar stuff, but not bad at all. Pretty inoffensive. Apart from – personal preference as it's one of the very few things I don't eat – tinned tuna is not something I want to see on any afternoon tea. Ever. ?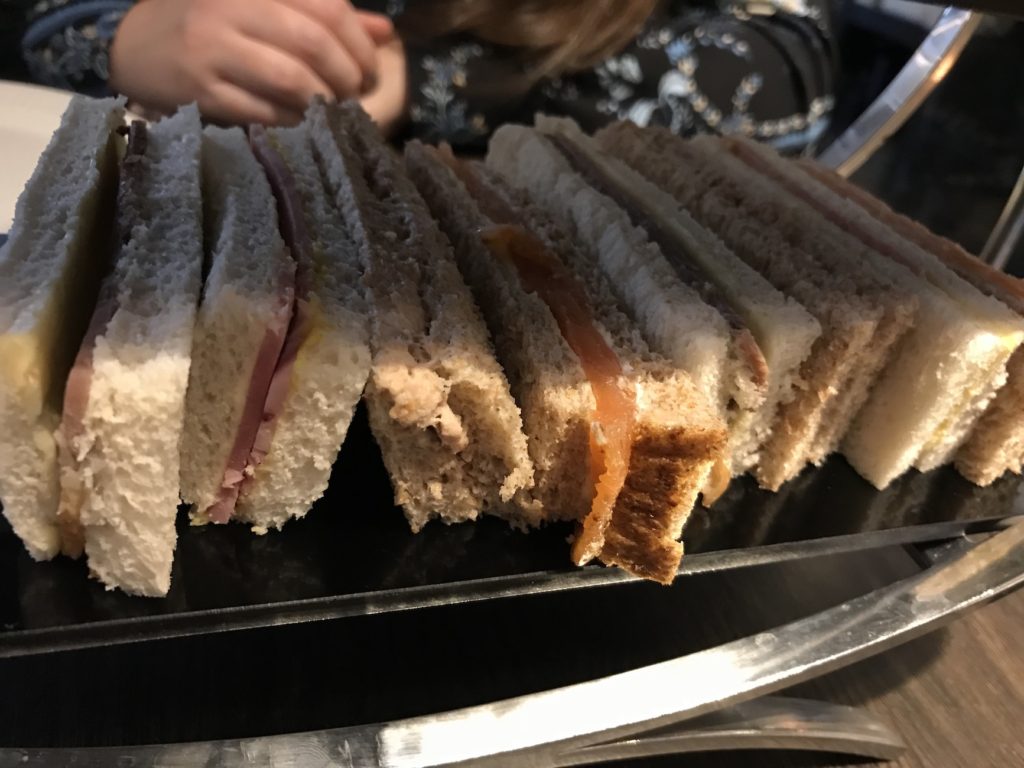 Scones are alright as well – fair balance of flaky, soft, airy, chewy, and crumbly. Plus, a record four types of Tiptree jams is very much appreciated, even if the one ice cream scoop of clotted cream is entirely insufficient. Also – plain scones? Does anyone really want plain scones? Why not have a cheese or something vaguely inventive that isn't just cooked flour and butter. They looked like they'd been sat on a little bit, but alright. Not Claridges, but alright. It all feels vaguely familiar. Ah yes, that'll be the dozens of other bang-average afternoon teas we've had.
But then as is usual with these type of things, cakes were the most disappointing floundering end of the experience – if these aren't bought in then they're just not very good. Pastry on the tart is very tough and weirdly savoury.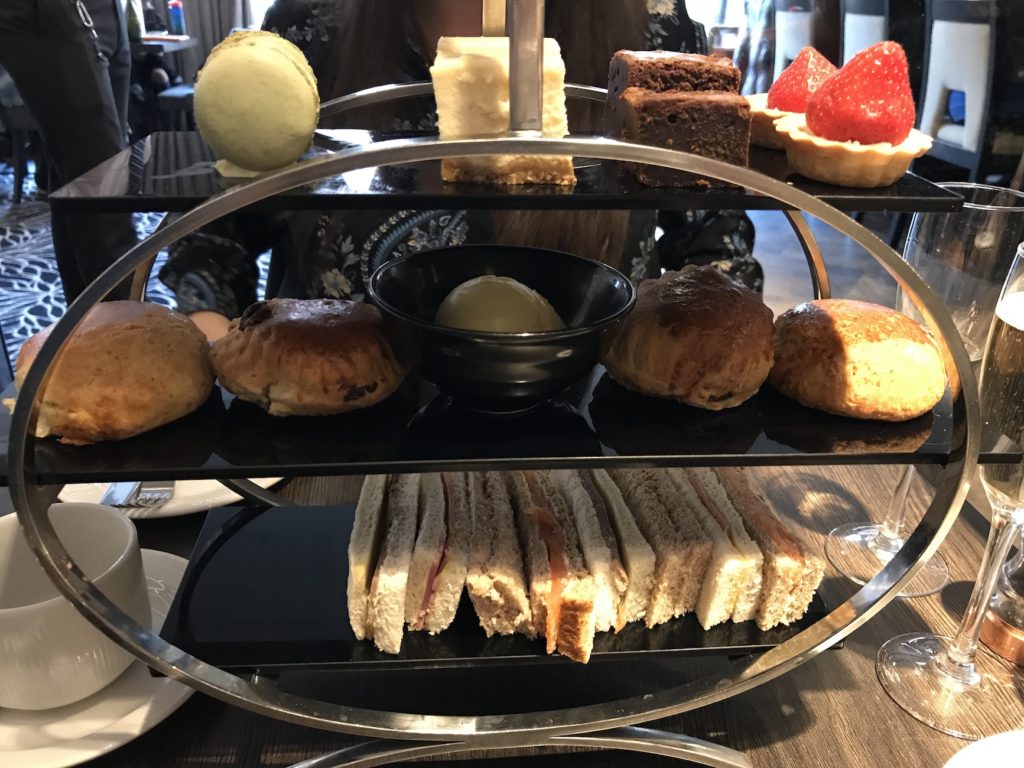 Both cheesecake and brownies have that certain gloopy, claggy texture that only comes from being defrosted. There's a telltale 'wet' biscuit base on the cheesecake making these entirely not worth the calories. As The Donald would say, "Sad!"
Pistachio macaron is the best of the bunch – these do freeze very well, if you fancy making some at home. Or y'know, in your large, professional kitchen. Maybe they are coming out of the kitchen and not off the back of the Brakes van. If so, try harder, pastry team.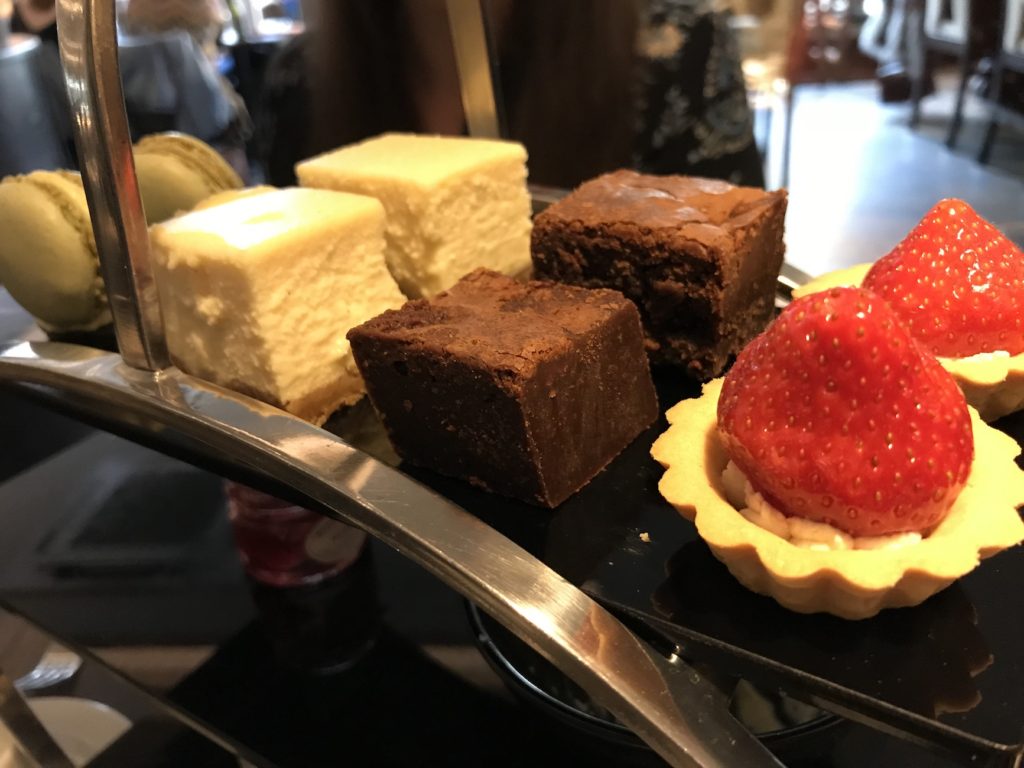 Service was up and down – presumably as the rest of the gaff was absolutely chocka with large tables of impendingly-rowdy ladies making good on the unlimited prosecco offer. I had a killer hangover and just wanted unlimited tea, which never materialised. Despite asking if this was one of those afternoon teas that doesn't actually contain tea, it apparently did. We just didn't receive any. Cheers for that.
We picked it up cheap on itison which was handy because I wouldn't have been happy paying £19.95per person per person for what turned out to be an afternoon tea which carries no heft behind it at all really. I won't be back, even with unlimited prosecco attached, unfortunately, as there's just way too many far, far, superior options.
Contact: hudsonnewcastle.co.uk
Food hygiene rating: Not yet rated