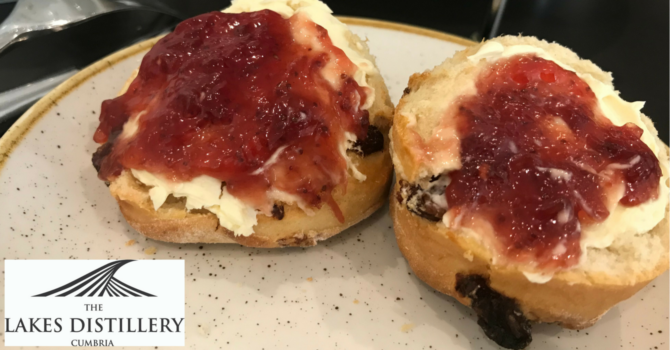 Sniffing barley malt and taking tea while the sun shines ?
A little further afield than normal, but The Lakes Distillery (Cockermouth, CA13 9SJ) has long been on my to-do list as it tickles so many of my fancies…but mostly because the gin is a corker. Given that last week we got that rarest of beasts, a sunny day in the Lakes, we finally took the plunge. Even better, it was on Groupon (still available here if you want it cheap). Pro lake district tip: if we're every guaranteed some good weather and you fancy a trip over to the Lakes, just go. The entire area is bloody glorious on any given sunny day. Absolutely worldly. Book yourself into a luxury hotel in the Lake District next time the weather's looking up. You won't regret it!
We booked the tour, and if there's one vibe you get from The Lakes Distillery, it's that the entire operation has obviously been built from day one with a commercial mindset – everything is geared around making dollar, from the extensive gift shop, to the slick and family-friendly tour, to the on-site bistro. Not expensive, just smart.
The bistro has been of particular interest as it lists one Mr. Terry Laybourne as culinary director. It makes the entire offering that much more appealing vs. what it could have been, presumably an afterthought with buy in bait from Brakes catering.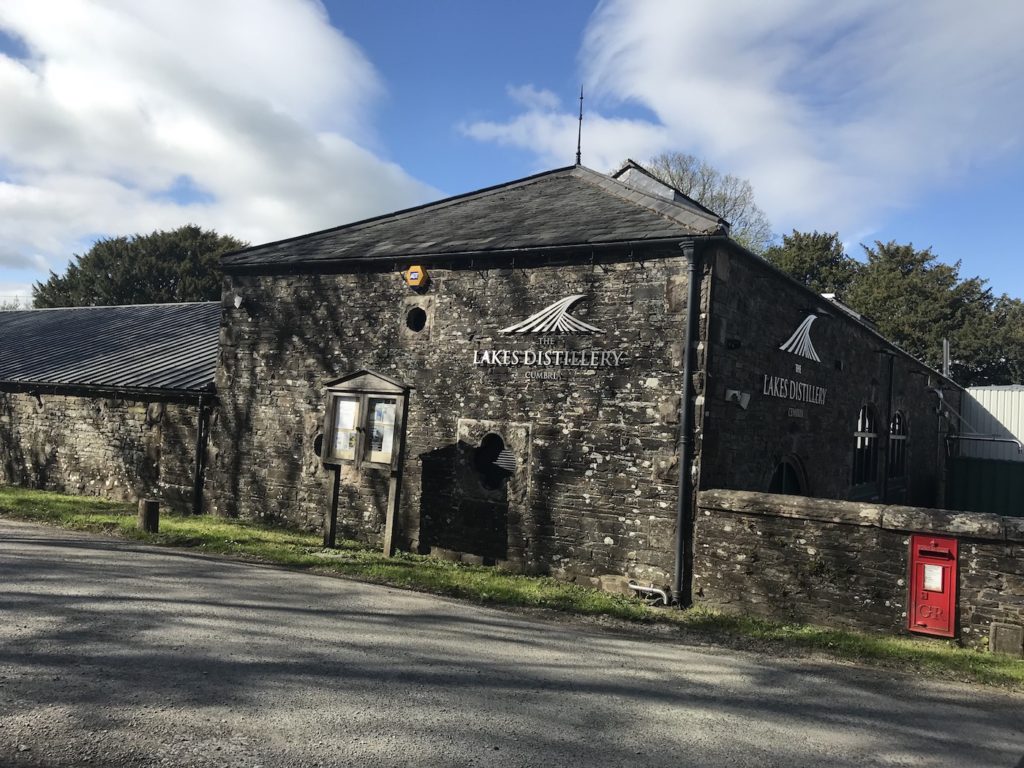 On the hour-ish tour, you get a knowledgeable guide who covers pretty much everything you'd expect from this type of thing. Archaic rules prohibit photography during the tour (-what?), so you'll not find many here. Which is a shame, as there's a stunning helicopter video tracking the River Derwent from source to sea, and the copper stills themselves are pretty magnificent. Actually the entire site is really quite pretty and well worth a wander round. And alas, we didn't have time to walk with the local alpacas though it's high on the agenda for a return visit.
I didn't quite realise but it's actually whiskey which is the main output of The Lakes Distillery. There's a long-term plan for the production of several blended and single malt whiskies, and I'm no expert on it, but they claim to be going for "smooth". Seemed about right to me. Like the gin and like the vodka, very easy going.
The Lakes Gin and The Lakes vodka, though I'm sure are big sellers for the distillery, are mere shoe-ins as there's space for a couple of additional stills. The gin's a good 'un though, and if it was a little closer to home would have easily featured in my gins of Newcastle and the North East post.
My only disappointment was that the best bit – the tasting – only extends to a scant dash of whiskey, vodka, and gin. With such an expanded product range available now – there's liquers of rhubarb and rosehip, damson, elderflower (gin), espresso, salted caramel (vodka), and more. It would have been nice to get a feel for the entire range really. There's two core gins now, and you only get the billy basic one.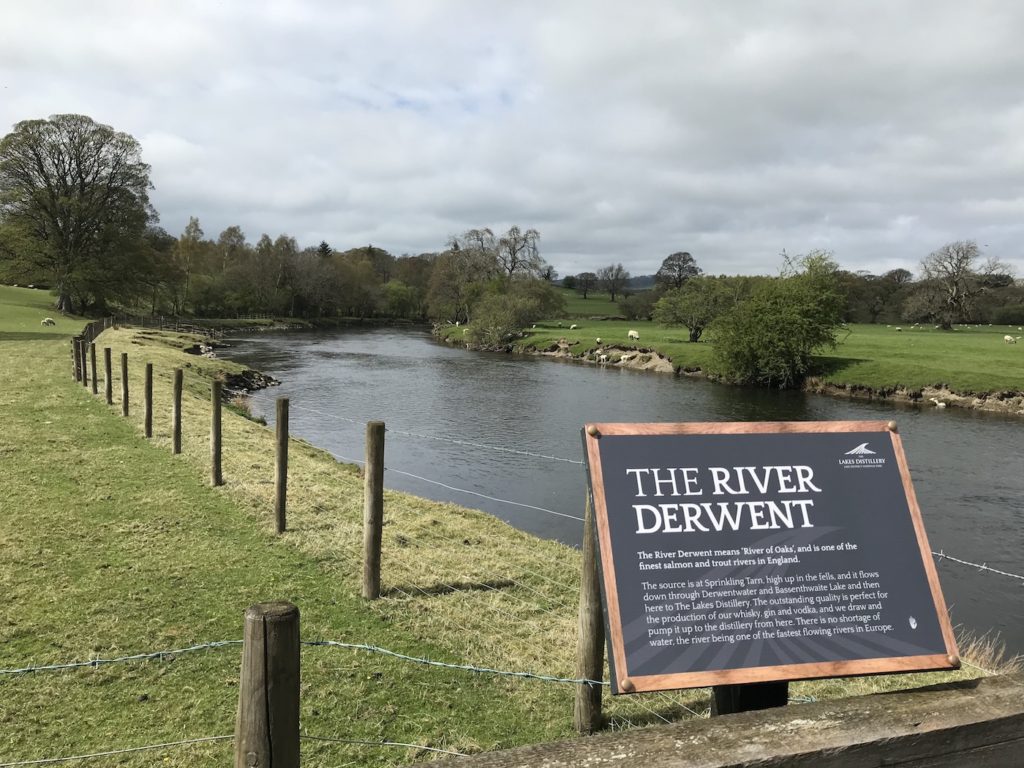 Anyway the afternoon tea. You'll spot the Laybourne influence straight off the bat. From the 21 classics on the main menu – spot the fishcakes, buttered spinach and fries, to the interior design, you could literally be in a countryside version of Cafe 21 at Fenwick. No bad thing really. I don't know if it's a slick operation across the A69 every morning, or the team just sings from the 21 playbook, but it's virtually identical. See ?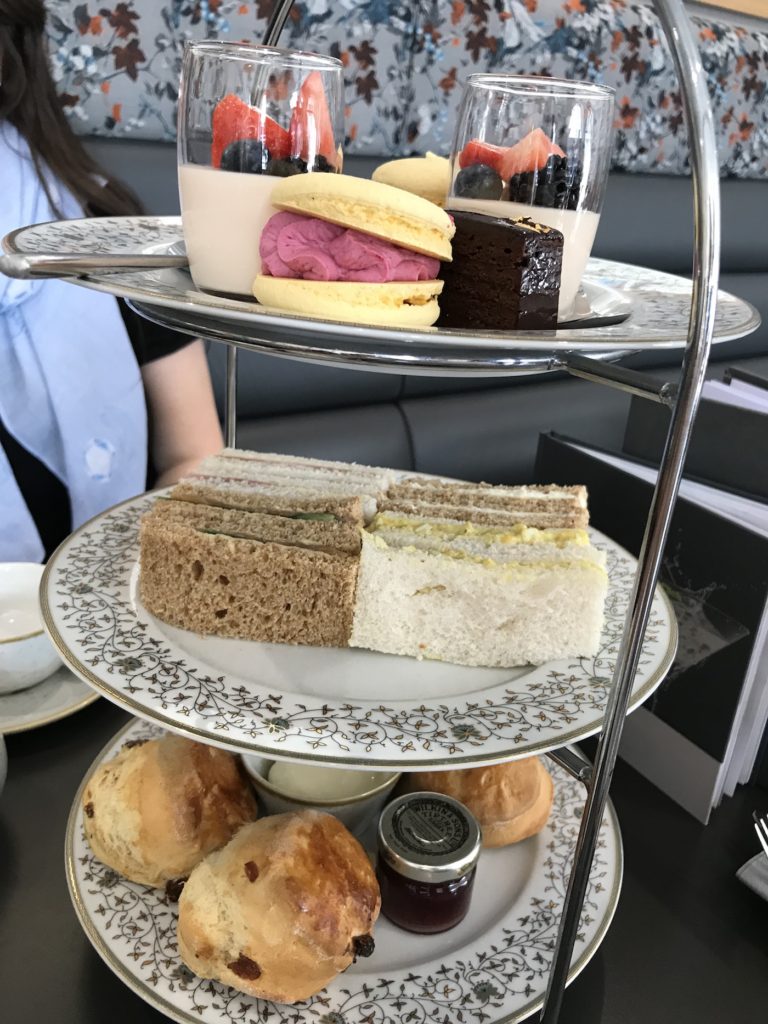 Everything I've said previously about afternoon tea at 21 still applies – great soft and buttery scones, decent accompaniments like a quality butter, and very good cakes, with nothing out of a catering catalogue. Just a high standard overall. It's normally £19ea which is in line with similar offerings.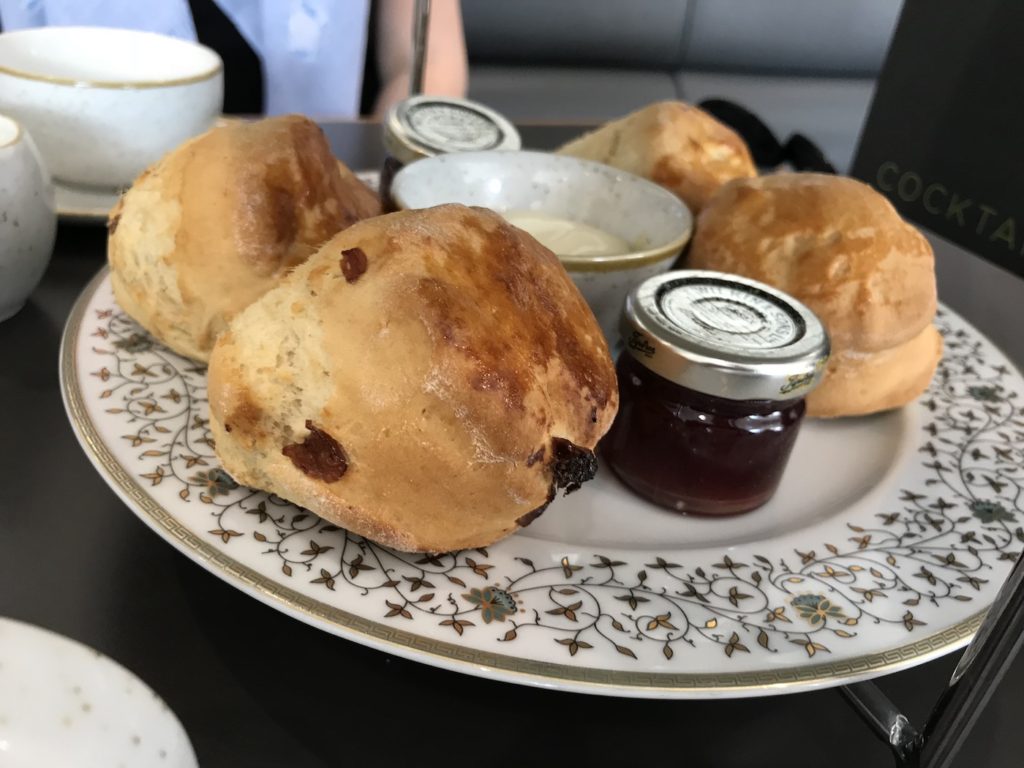 Sandwiches were a cut above normal with curried egg mayo being a particular highlight. There's a couple of nods, but it's a shame they don't use their whiskey, gin or vodka much more in the food though. It'd be easy to put on tons of vodka/gin/whiskey-based dishes, and I'm sure they'd sell more of those.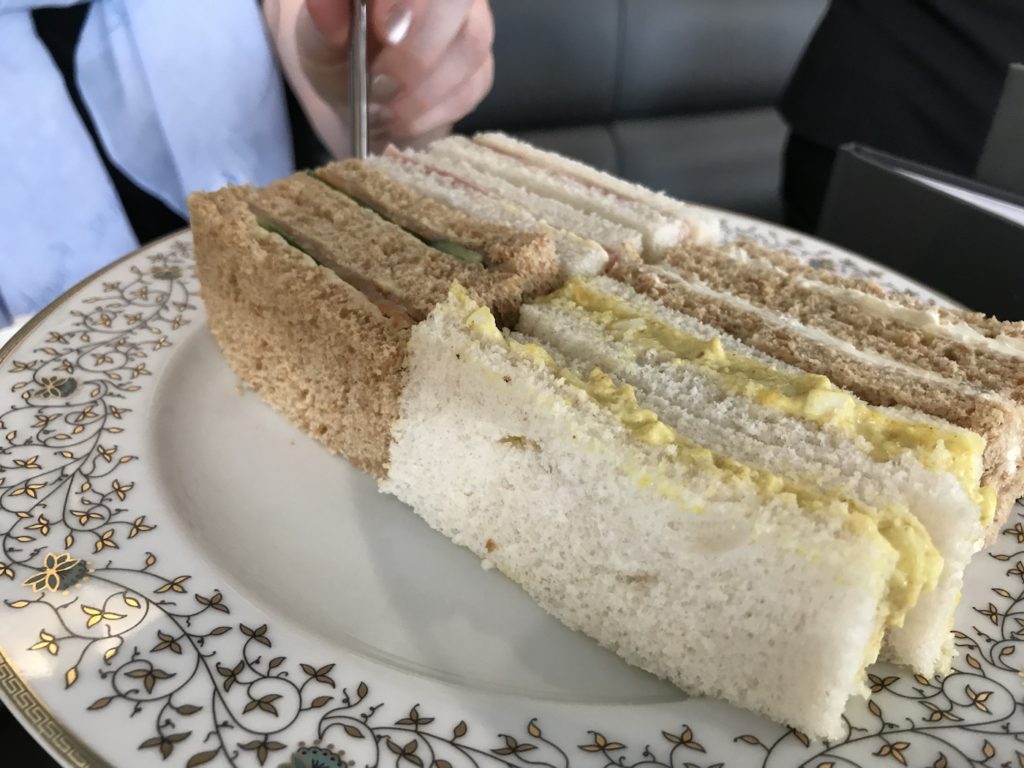 Cakes as you'd expect, are also top drawer. Pannacotta just set and heavy with rosewater. Macarons are very, very familiar, chewy, crumbly, and just about sweet enough. Service is efficient and well whipped, and by the time you've got through a delicate chocolate slice, you're just about pre-sugar crash.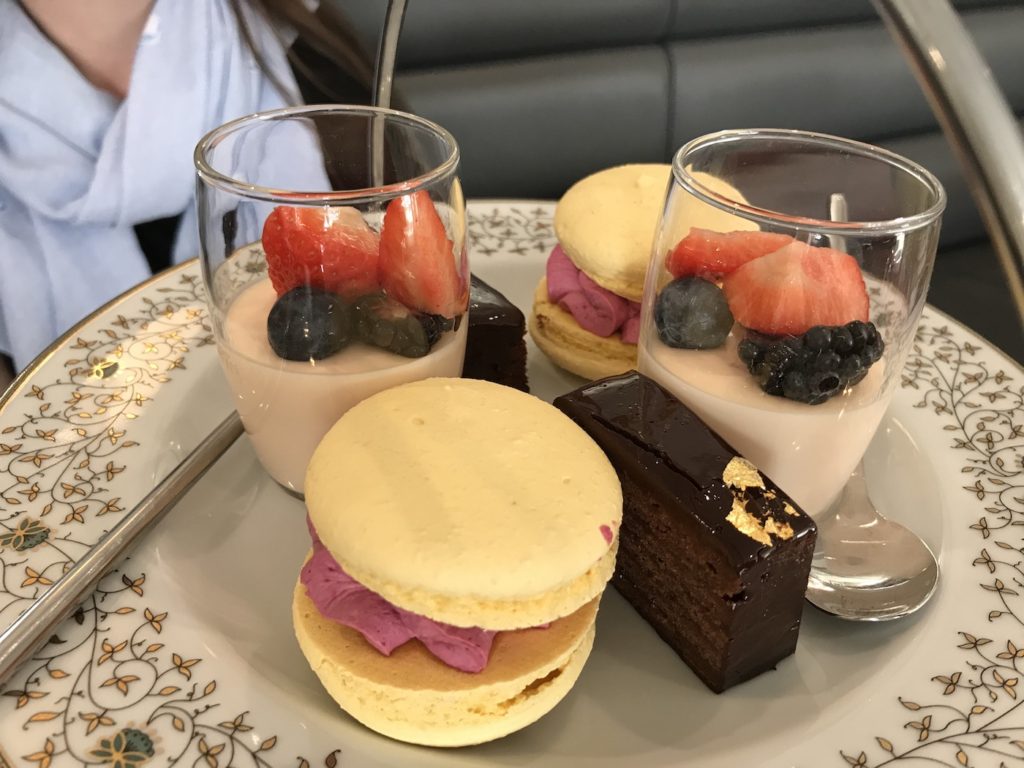 We'd definitely head back to the bistro for scran next time. And OK, it might not be anything new or surprising, but if you're one of the few who hasn't been to one of the Newcastle-based 21 staples, live locally, or have any interest whatsoever in visiting the distillery, The Lakes Distillery is huge win for tourism in the area, and definitely worth the trip out. It's only 80 miles from town, and if you've got a passing interest in the gin, whiskey, or vodka, I can't imagine there's anything like it anywhere nearby.
Contact: lakesdistillery.com
Food hygiene rating: 5/5
* In the interests of full disclosure, this post was sponsored by Groupon as part of their top things to do in Newcastle campaign. We paid for all of our food & drink independently of that.