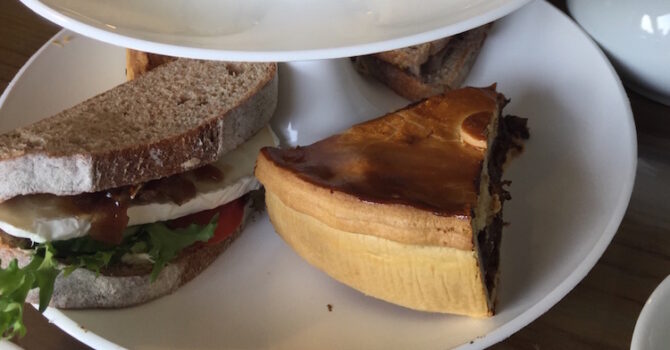 Afternoon tea 2.0
It seems like a while since there's been yet another afternoon tea post on here – to be honest, I thought I'd found afternoon tea perfection at The Cleveland Tontine and the search could end there. But everyone who has ever bought a cake stand seems to be putting on afternoon tea now – I've even seen it at a few pubs in town which, by the way IS JUST WRONG.
Anyway, there's been a lot of chatter recently about somewhere quality in Northumberland doing good with all things pastry. I hadn't heard of it myself, but The Running Fox in Felton (NE65 9EA) is a bakery/hyperlocal cafe which, having been open for four years, are doing pretty well for themselves right now. I'm usually sceptical of the smaller, lesser known café – more infamous for the morning visit from the Brakes/3663 van, so thought maybe this was another case of Twitter people riding the hype train.
But colour me impressed, it's fab.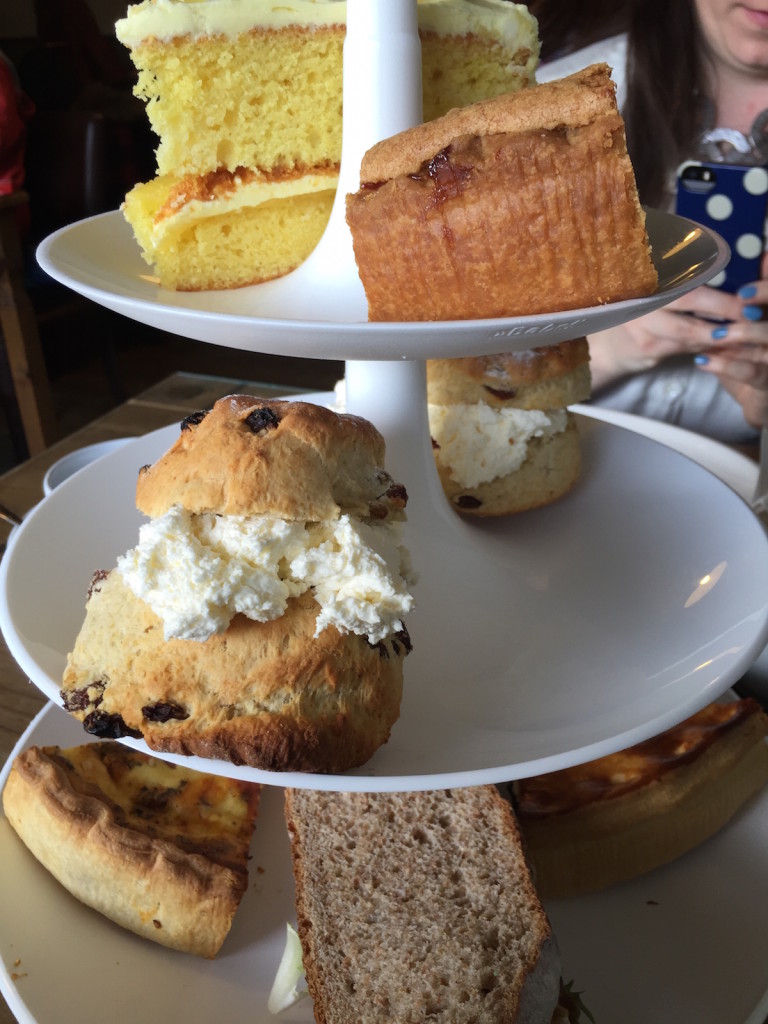 £20 gets you afternoon tea for two – which is as much tea/coffee as your bladder can hold, choice of pie and quiche, sandwich, scone and cake. It's all homemade, so for a tenner each, it's insane value. These photos don't really do it justice (sorry).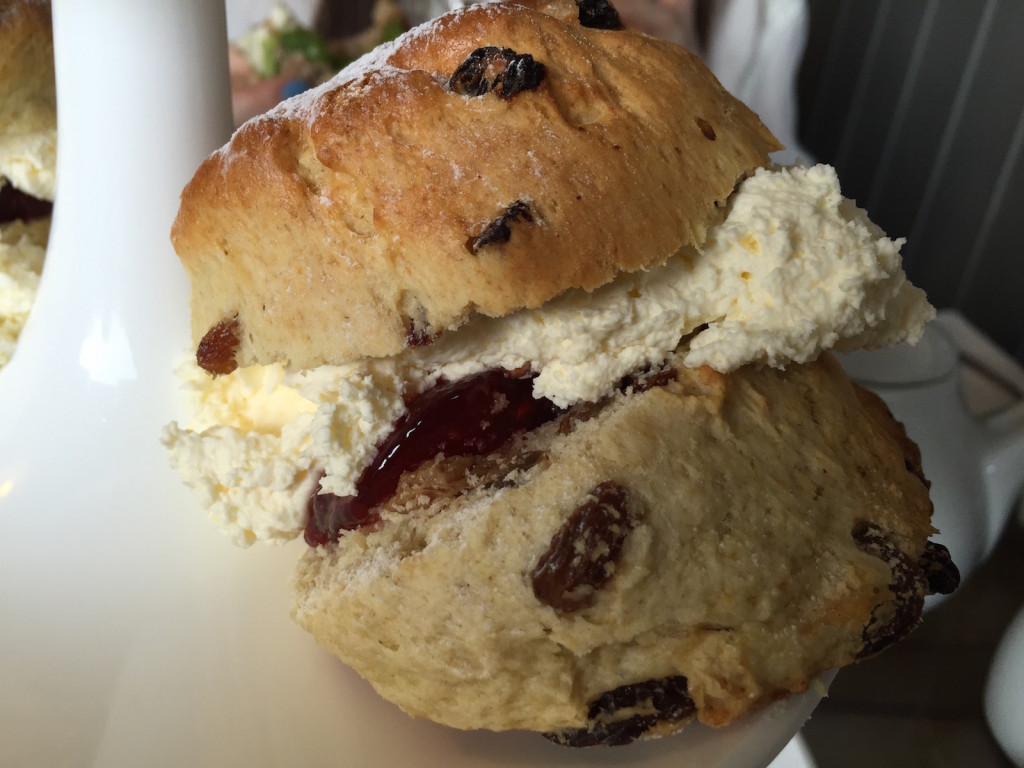 I'll keep it relatively brief and give it a "two thumbs up", as you've seen a million and one afternoon tea posts, not least on here.
Really great loose leaf tea from Bari Tea in Alnwick. Leaky teapot as standard.
Cracking pie and quiche – the pastry on both our steak and ale & quiche lorraine was spot on, they were jam-packed with filling too. To be honest, you'd happily pay a tenner for just your pie, sandwich and a cuppa.
Good range of decent sandwiches – all made with local bits and bobs, including sausage, all kinda of cheese, ham, and lovely chutneys. We went for beef and mustard, and brie/grape/walnut which were both winners.
Pretty damn good scone – it might be whipped cream, but it's huge, and had just the right balance between soft and crumbly.
Brilliant choice of inviting cakes that I can see people making the trek here for. Massive and traditional – nothing too fancy, but well done cakes all the same – think victoria, chocolate fudge, coffee and walnut, and red velvet (ours were frangipane, and lemon).
Every single person in during our visit had afternoon tea, and they all left with some boxed up, but hey, I've not been defeated by an afternoon tea yet and don't intend to be… definitely didn't eat for the rest of the day though.
It's about a 30min drive from NE1, but as you're in beautiful Northumberland it's worth taking a day out and going for a wander – I recommend Morwick Dairy just 6mi up the road for ice cream afters, and then maybe along to Amble on the way hyem. The Fox was very busy when we visited, and there aren't many tables, so you're best off booking.
I think even if you're not a fan of the traditional English afternoon tea, you won't be disappointed. I mean, look at that pie…
Contact: http://runningfoxbakery.co.uk
Food hygiene rating: 5