"Italian street food in Newcastle"
Update: Al Volo closed early 2018
Quick one on Al Volo, who popped up earlier this year without too much fanfare at 20-22 Gallowgate, NE1 4SG (across from Bealim House/next to Sainsbury's).
They (mostly) do one thing, which is "things on bread". How close that is to Italian street food, I really have no idea, but their customers always seem to be Italian so there must be some nostalgia factor working its magic. Piadina is an Italian flatbread with olive oil, and they fill it with imported italian ingredients, stick it on the hotplate for you, and jobs a good 'un. Very straightforward – but is it any good?
Well the ingredients have a touch of authenticity – grilled artichoke, mortadella, prosciutto, several Italian cheese that you're definitely not gonna see in Subyway, etc. alongside some more standard stuff. Some menu combinations are winners and will do the job quite nicely, but it's definitely hit and miss. I enjoyed the juicy and fatty melding of 'nduja and provolone (top), though you do feel as though you could eat about three. The prices vary wildly too, so if you go off-piste from their pre-made creations, you can spend a fiver+ which is just far too much for what it is. This one – griddled summer veg with sun-dried tomatoes didn't really fill a hole.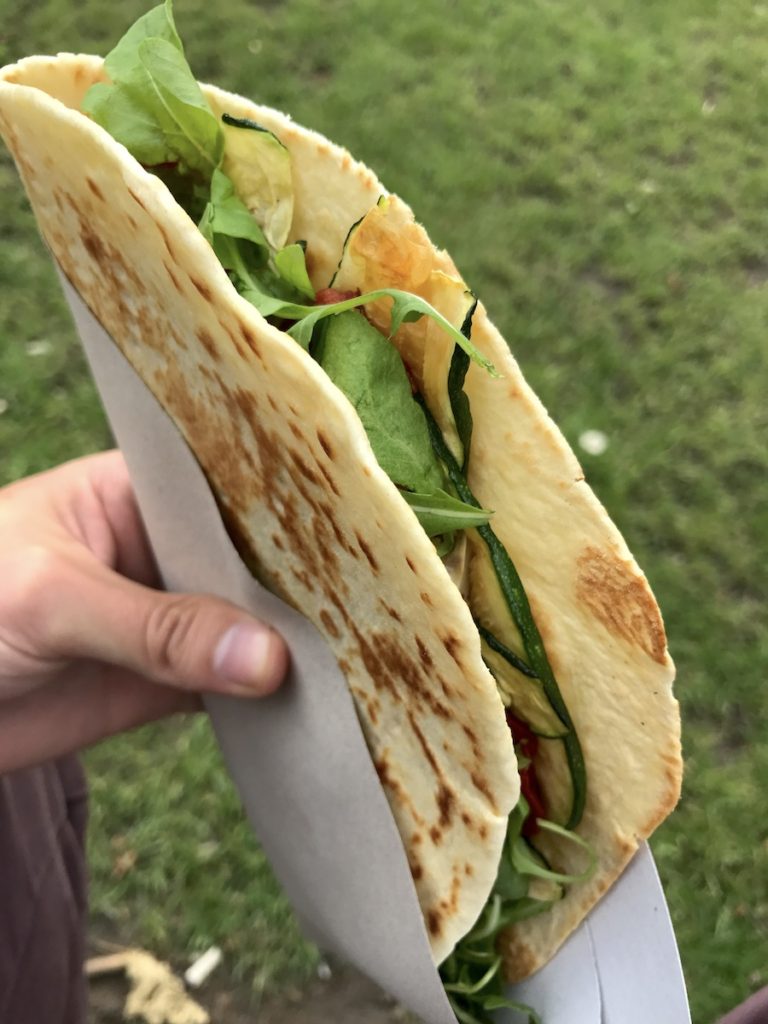 For me, adding pesto to anything is a winner, so sun-dried tomato, pesto and mozzarella was a good one. Then there was this 'nduja and mozzarella bruschetta which a) doesn't look great whichever way you spin it, and b) maybe it's just me but eating anything on a large crispbread like that just needs refinement and isn't really worth the £3.50 asking price.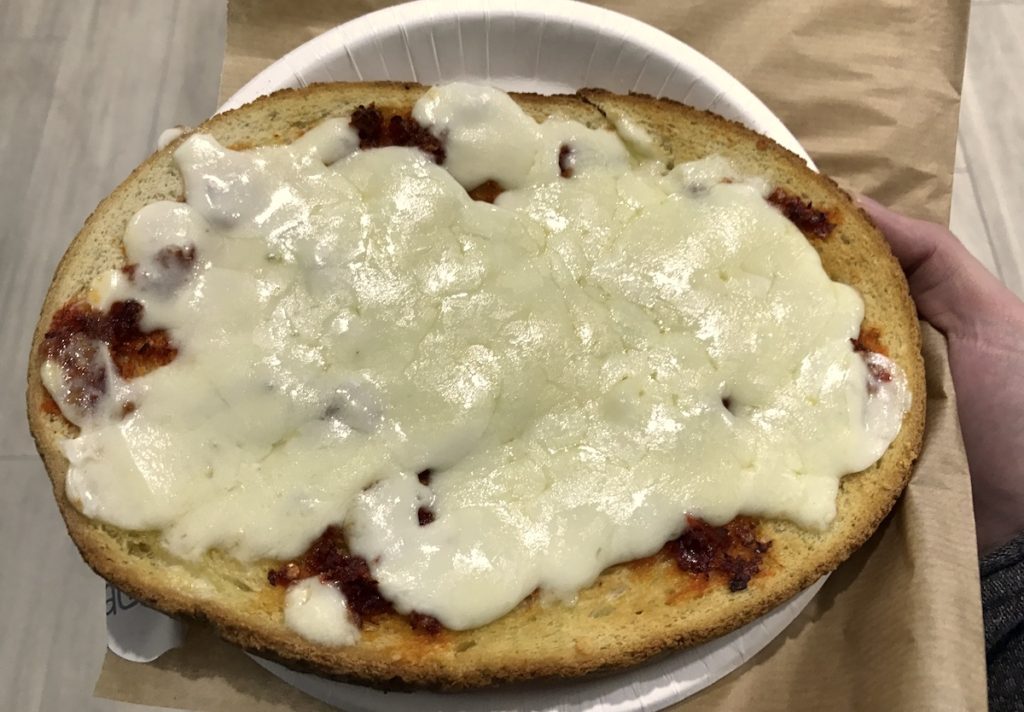 There's also some pizza breads made using the piadas – essentially the same, but open faced and typically with tomato. They're batting against Pizza by the Slice here, and in many cases, winning. It's as simple as you can go, and they're less than two quid. Knock yourself out and add some prosciutto.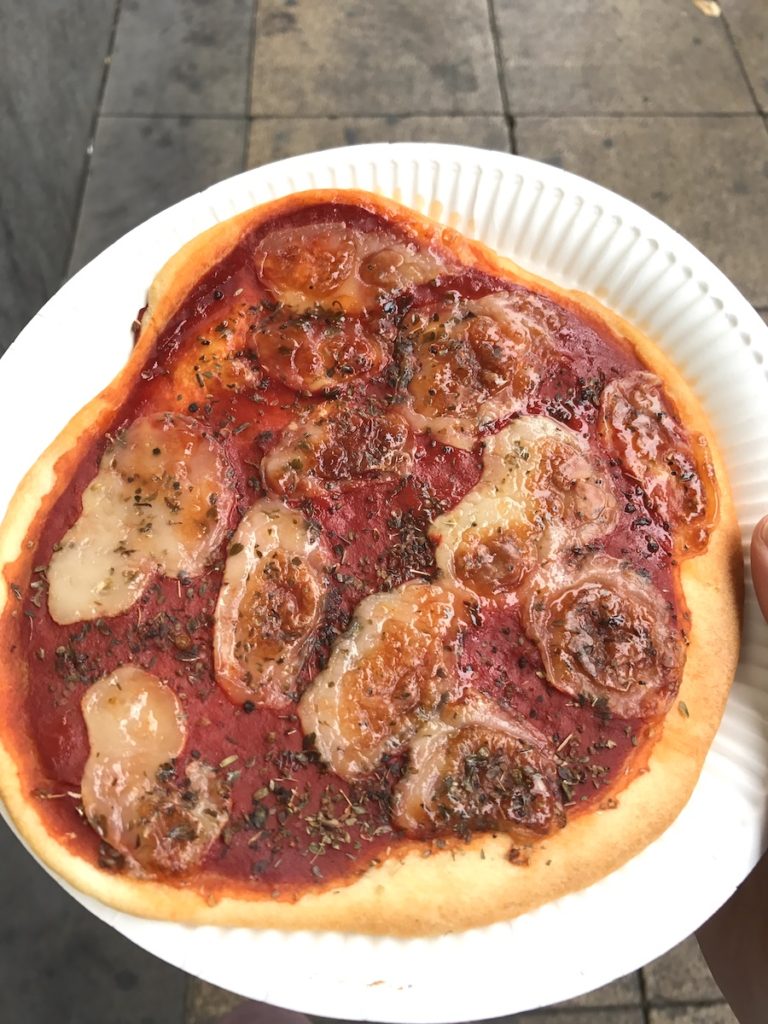 Perhaps more interestingly, are menu bits which lie outside of sandwiches. They had lasagna on the menu last week, which on a bitingly cold day was everything you want it to be. A good slab of cheese & tomato for £4 which wasn't at all stodgy, but a little mean on the meat quotient. Still I really enjoyed it, and maybe they'll tackle that holy grail of missing options in Newcastle – the takeaway lunchtime pasta market. Someone please step up and do this ??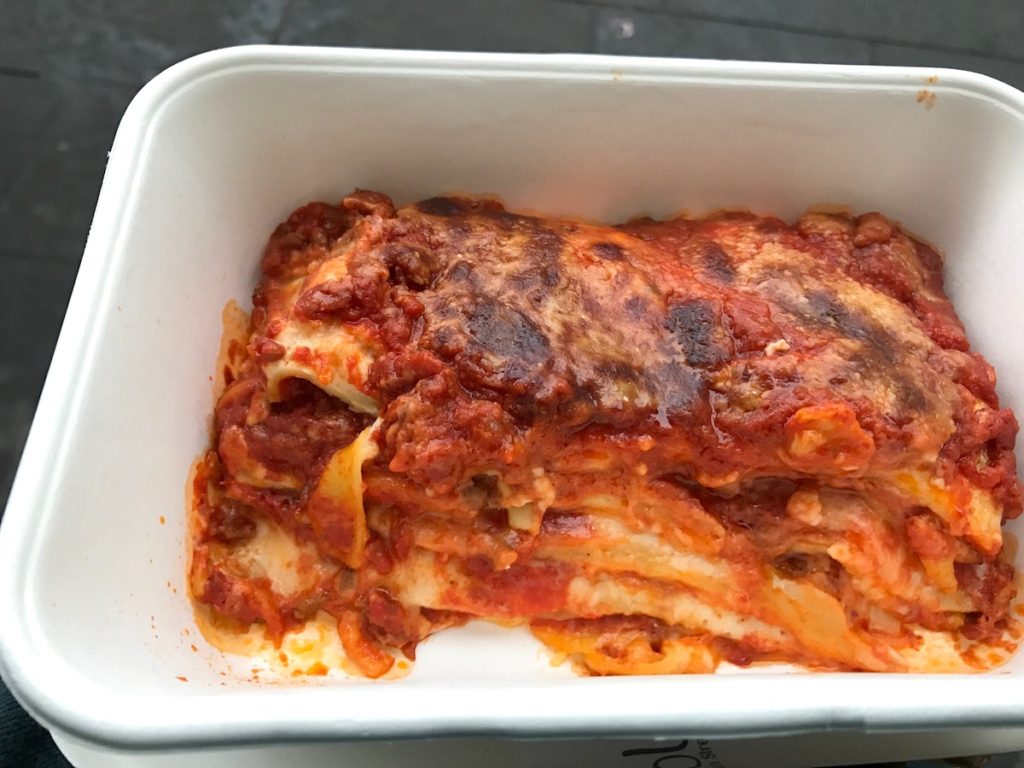 There's sweet things too – torta sbrisolona is a crumbly almond cake which is sweet, messy and probably better off with a bit of custard. They're also doing these flavoured hot chocolates which were tasty as hell and thick enough to hoist a spoon in. Or tiramisu pots, decent canolli…the usual Italian treats which you might otherwise struggle to find in NE1 on any given lunchtime.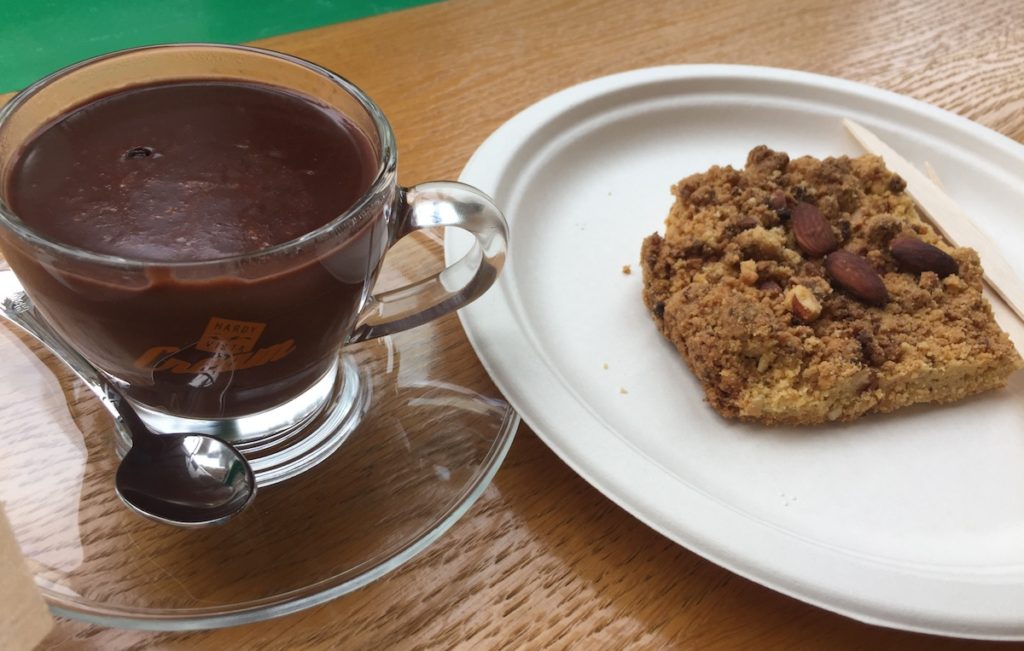 They're offering a bit of deli gear too, selling a few imported bits & bobs like Parmigiano Reggiano and handmade pasta from the Davi guys. It's a big unit with about 15-20 seats, and one which has seen more than it's fare share of companies, so with any luck they keep improving and evolving, and don't go the way of Go Burger and other previous short-term tenants.
One to check out in place of your usual sandwich this week, maybe not one that'll ever truly blow you away, but a solid addition to your lunchtime rotation.
Contact: via Facebook
Food hygiene rating: Not yet rated.