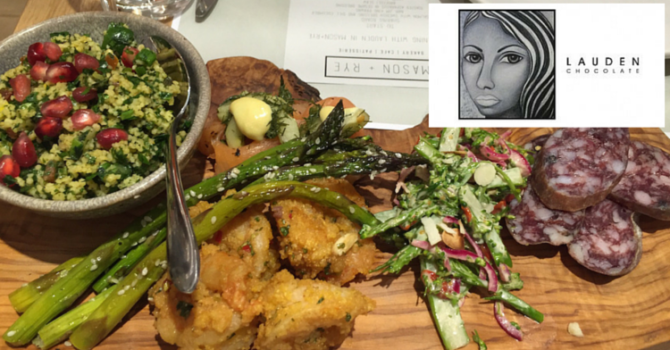 As if it needed confirming, I'm a big fan of the new Fenwick food hall…
It's so bright and modern, and the quality of everything has gotten to where it should have been ten years ago. And you know I'm shying well away from freebies* but the chance to see GBBO contestants and all round nice guys Lauden Chocolate in the flagship Newcastle food hall was just too much. An Evening With Lauden at Mason & Rye was £39pp which I did actually pick up a flyer for, but thought it was slightly on the steep side for what amounted to drinks and chocolate.
If you've not been to Mason & Rye yet, get yourself along. It's a total transformation from what previously stood there in the food hall (Pret?). Mason & Rye themselves put on the starter – a sharing board with some lovely picky bits including some of the Fenwick charcuterie. I'd happily have this again, especially with a glass of fizz – of which we've quite a few from Mason & Rye and they've all been v quaffable.
A selection of petit pains came with homemade butter – and lets see more places making their own, please. Super smooth and glossy, it's safe to say that pot went back empty.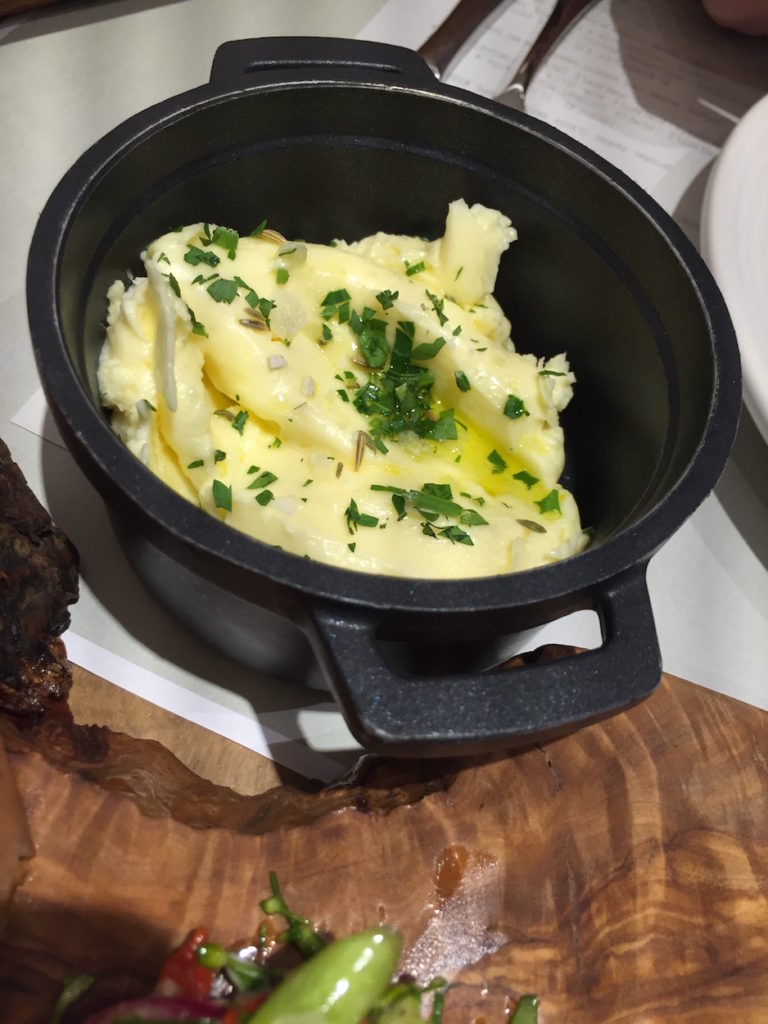 If you're gonna go sweet, might as well go the whole hog, right? Not my usual choice, but the super boozy white chocolate and strawberry martini wasn't sickly at all.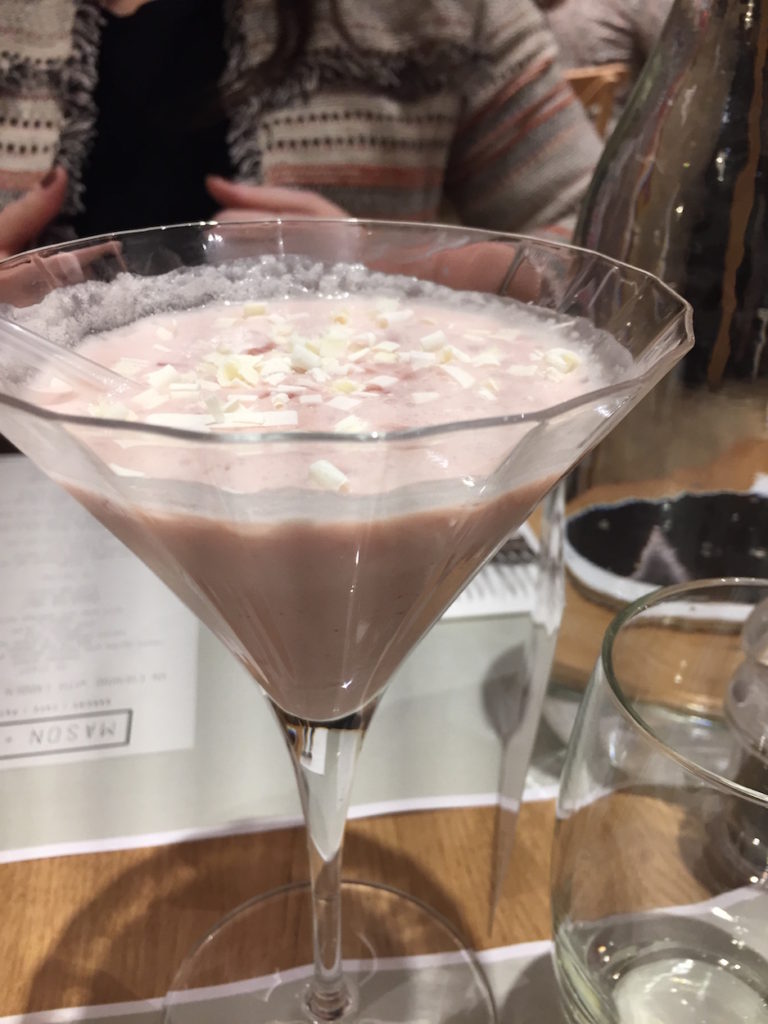 The sweets kicked off with a cube of pecan mousse which was just dreamy. Loads of pecan flavour offset with a sharp zing of yuzu in the jelly, and every drop a pleasure to eat. These guys know their stuff, and after ordering dismal after dismal attempts at elegant looking patisserie all over Newcastle, it was nice to have something that had wow and the taste to match.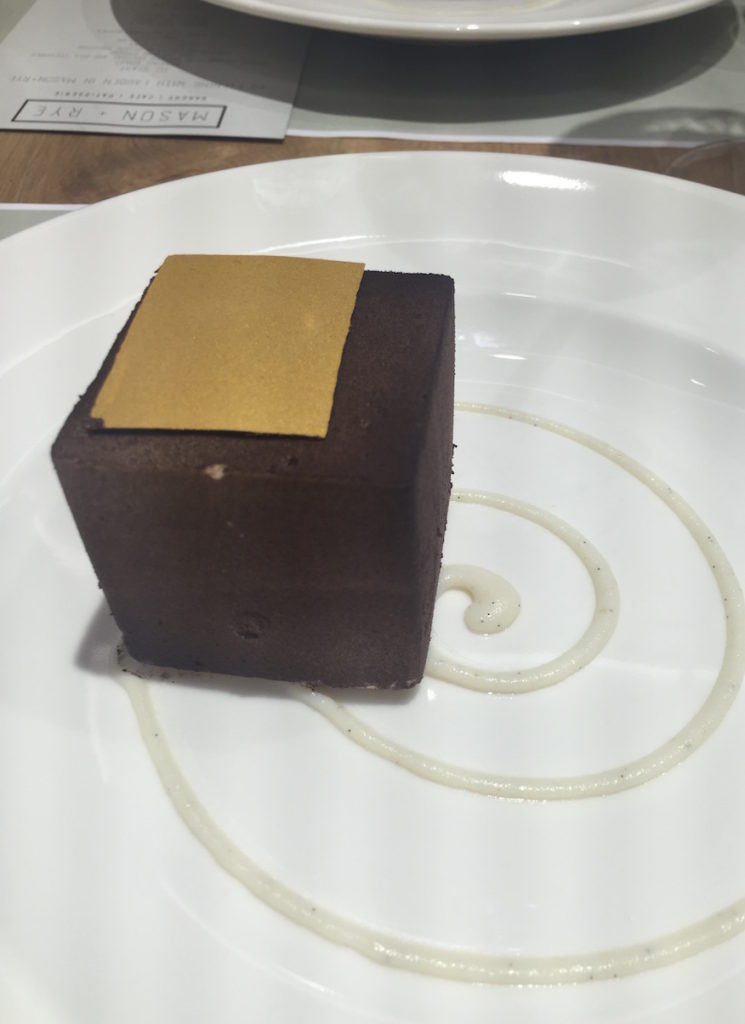 The one I looked forward to least turned out to be one of my favourites. Pineapple is hard to get right, especially paired with coconut – more often Malibu than Michelin, but this was a delight. Hint of rum in the jelly, and enough tang to keep it interesting. Not too sweet at all either, though I think the pineapple salsa on the side would be better as a light soup or similar.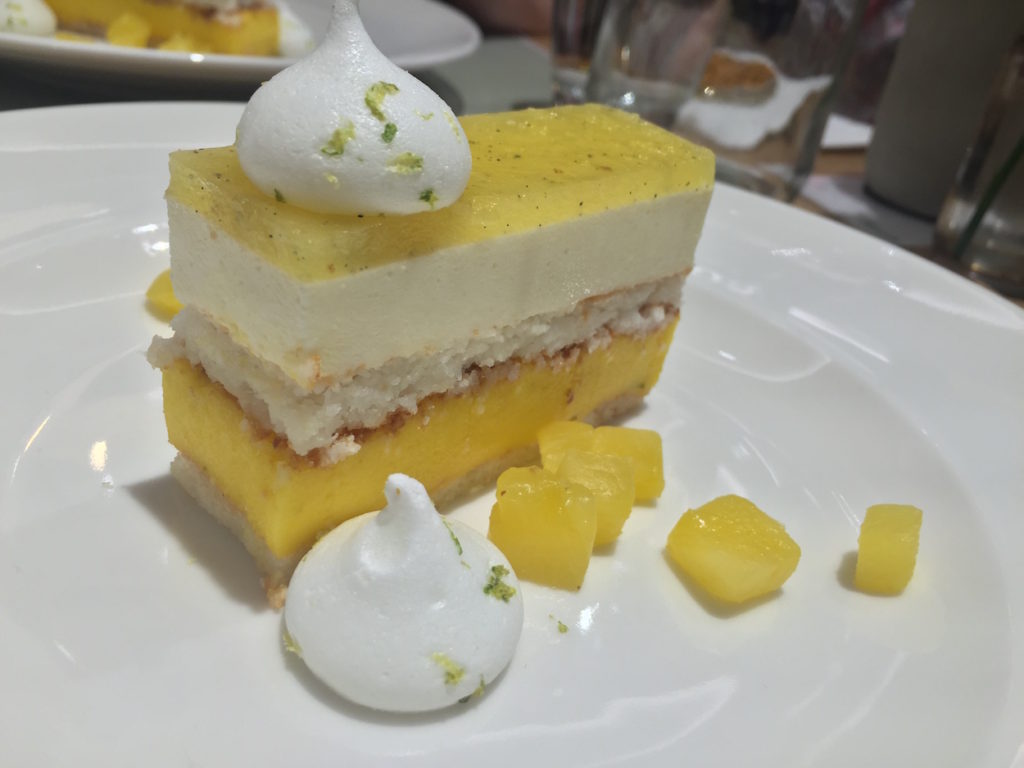 You can't win 'em all – the Blackberry fig dome which followed didn't quite give me the same tingle as the others, but was delicious all the same.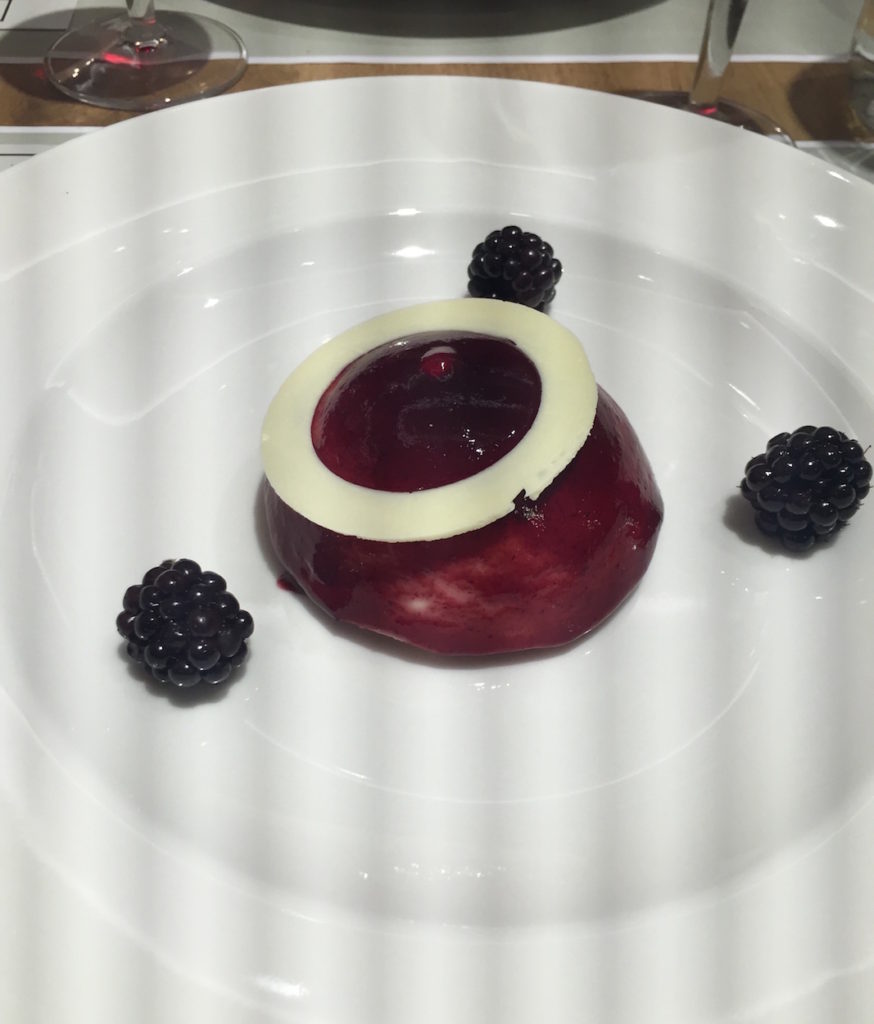 My absolute favourite though, and one of the best things I've eaten in chocolate – the aptly named "I love chocolate" was a beautifully textured celebration of the bean. Sometimes I think I'm "over" chocolate, and then something lovely like this reminds me why it's just so popular around the world. Crunchy sable biscuit, loads of cocoa, and just enough creaminess to keep you going mmmm and aaaah.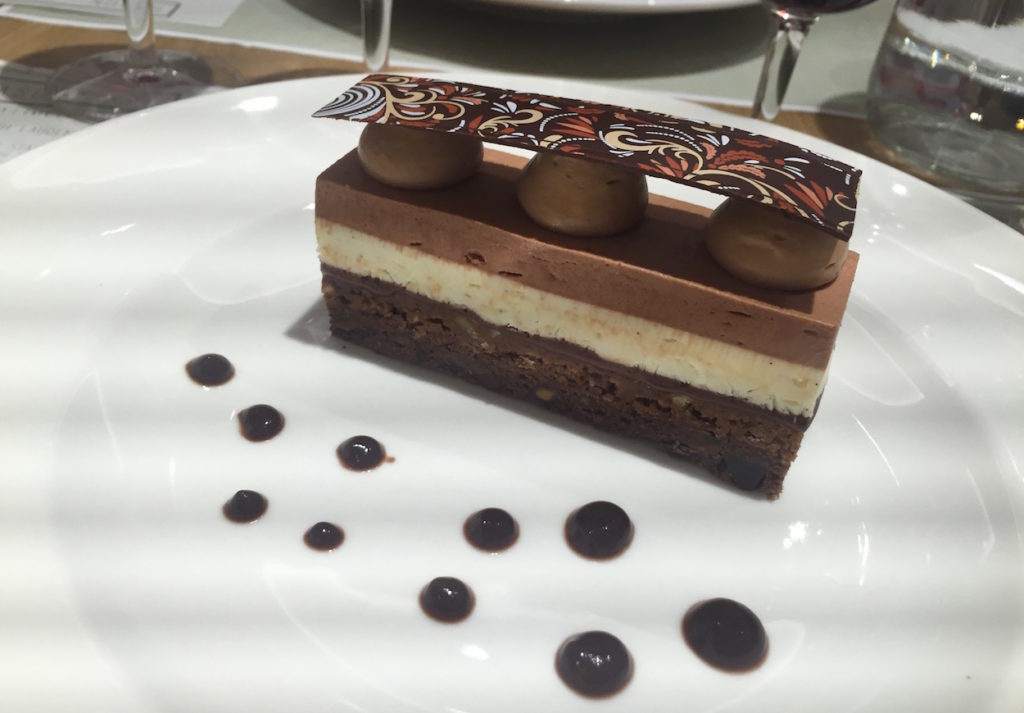 In retrospect, we'd been having a bit of a tasting menu at Cal's Own only a few hours earlier (this was a good Saturday), so by the time we left we were very very merry and very, very full. Did I think it was worth £39? Questionable, but it was definitely a Most Pleasant way to spend a night, and it was packed anyway…
As with their pop-up lunch time bar, hopefully Fenwick will be putting on more one-off events like this soon – maybe Nathan Outlaw at Saltwater Fish Co, or Massimo Bottura at Fuego? Well, one can dream…
Contact: fenwick.co.uk / laudenchocolate.com
P.S – do yourself a favour and order some of their salted caramel chocolates ?