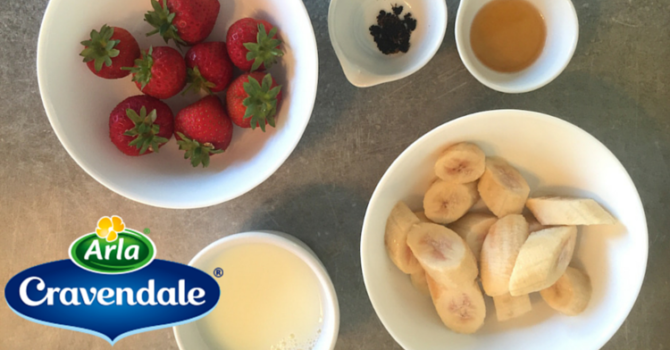 'Seven Great Days' of breakfast part deux.
What a scorcher it is this week! 🌞
Especially when it's so hot, you don't want toast, and getting some extra liquid on board to get you through the day is super important. Today's #ChooseGoodness breakfast has something frozen to help get you alert, and it super simple to make. Your target time is six minutes absolute maximum, so get your ingredients ready, your blender out, and enjoy.
Wednesday's Great Breakfast: Strawberry milkshake smoothie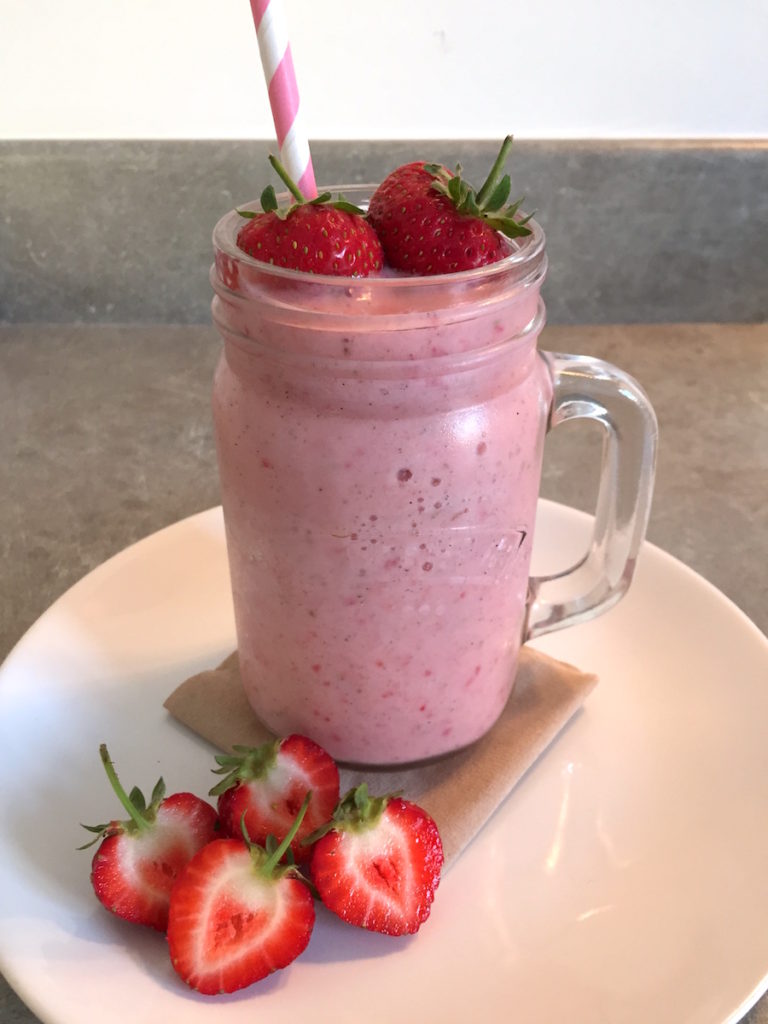 Ingredients
handful of strawberries
a frozen banana
honey
vanilla pod
Cravendale skimmed milk
It's so hot even in the mornings this week – it was 20degrees before I'd even left the house this morning, so something icy cold should give you a kickstart.
This is already 2 of your 5 a day, and it's really adaptable too, use more strawberries or banana depending on preference. If you followed yesterday's breakfast, this would be a great way to use up any strawberries you have left – if you hadn't snaffled them already. Or you could try it with raspberries for a bit more acidity, or try throwing in half a peach.
Stick your banana in the freezer the night before; it helps if you chop it up a bit and put it in a freezer bag, but this is as difficult as it gets.
Then in the morning, add your strawberries, honey (or maple syrup) to your blender. Use a lovely vanilla pod if you're feeling indulgent – whole should be OK if you've got a good blender, or scrape out those delicious seeds if you haven't. Top it up to approximately the level of the fruit with Cravendale. I used skimmed as its only really there to let down your smoothie a bit, not really for the creaminess  – and blend.
It starts thick, but keep blending, and add more milk if you want something more drinkable. Garnish with some extra strawberries, and start your day right.
Click here for more information on Cravendale / view more #ChooseGoodness posts
Newcastle Eats no longer supports comments directly on posts, instead, why not fire up the discussion on Twitter, Instagram, or email me directly.