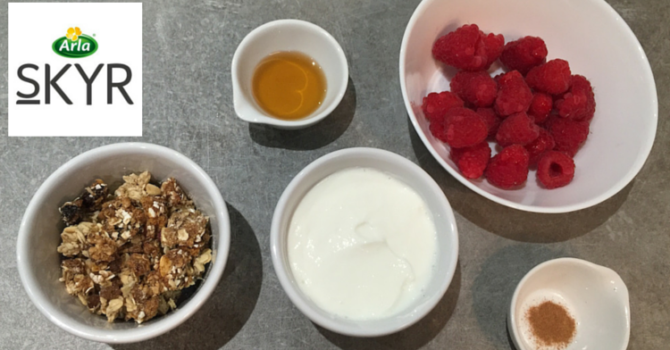 Your third of Seven Great Days of breakfasts.
I'm absolutely loving the sunshine we've been having this week. And though I do normally take the time to make breakfast, it usually comes as a form of  white starchy carbs. It's surprising, but having a bit of a healthier choice in the morning does wonders for your mid-morning energy levels.
Here's a bit on "The Museum of Breakfasts", which Arla have created to go alongside the #ChooseGoodness campaign and boost awareness of healthy eating in the morning.
Breakfast has played a huge role in our lives for thousands of years, giving generations the fuel they need to start their day the right way, no matter what their day may have in store. There is no doubt that breakfasts of years gone by influence the foods that we eat today and so, as a credible authority on breakfast, Arla will celebrate how breakfasts have been upgraded over time.

This will take the shape of a pop-up museum, where 10 breakfasts from throughout time will be displayed. People visiting the Museum of Breakfasts, which will be open for three days, will be taken on a journey of breakfast through time, ending with the choice of one of seven of Gizzi Erskine's delicious recipes to enjoy in the museum café.
Today's breakfast is simple, takes less than 6 minutes, and comes in a Martini glass ?
Thursday's Great Breakfast: Granola & Skyr layers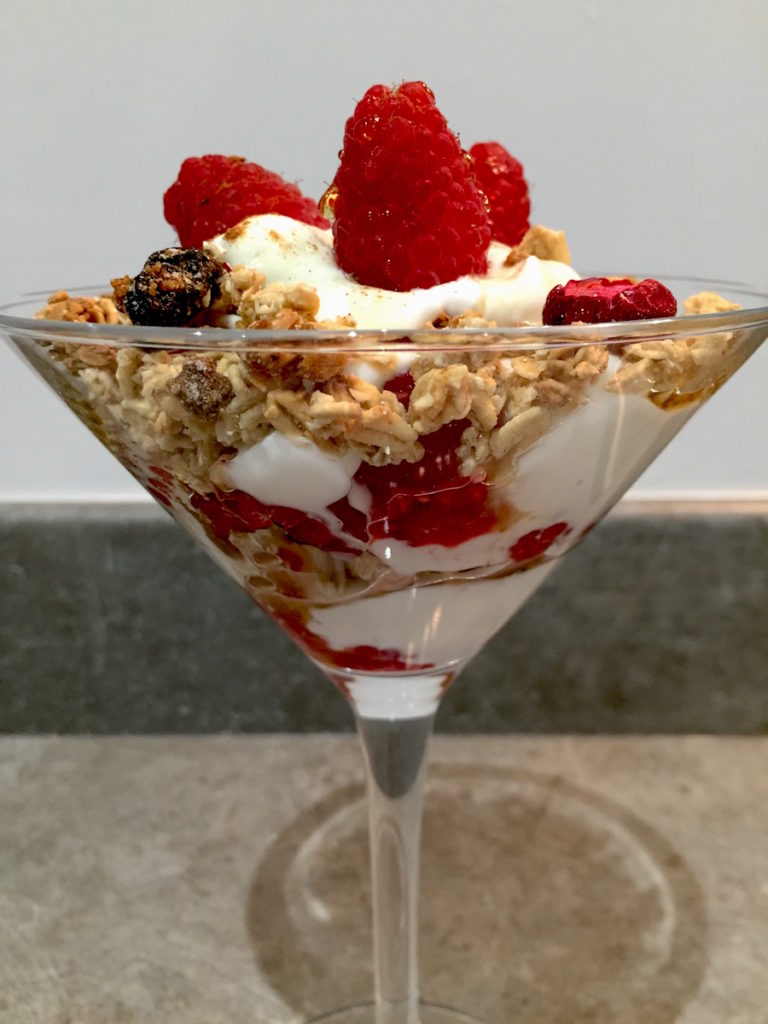 Ingredients
what's left of your pot of Skyr from day one
handful of slightly bitter raspberries
handful of home-made granola
one tablespoon of maple syrup
pinch of cinnamon
This one couldn't be much easier though your results will vary depending on how much of your time you'd like to spend on creating something pretty.
Take a nice drinks glass, maybe a martini glass because  martini glass in the morning is never a bad look, and layer the bottom with raspberries, then granola, then your Skyr. Repeat until the glass is full. Save behind three of your best raspberries for garnish at the end, then drizzle with your maple syrup. Dust with a pinch of cinnamon.
You could easily substitute out the raspberries for bananas, blackberries, or your fruit of choice. Eat quickly if you prefer your granola to stay crunchy, or even if you leave this out for a bit while getting ready, the granola and your fruit will mingle together slightly. Cocktail umbrella optional. Enjoy!
Click here for more information on Skyr / view more #ChooseGoodness posts