Artisan: "made in a traditional or non-mechanized way using high-quality ingredients."
Update: The Biscuit Factory have decided to focus on events/catering and therefore Artisan is now closed. Sad!
We shamefully haven't been to the beautiful Biscuit Factory's own restaurant since it was under David Kennedy's hand in one of its former guises – I can't recall whether that was the naff-named NE2 Food Social, or David Kennedy at the Biscuit Factory (among others!). It's now simply Artisan (The Biscuit Factory, Stoddart Street, NE2 1AN). It was gorgeous then, and though David has since left, his protege Andrew Wilkinson is a safe pair of hands, former NECTA chef of the year, and now runs the kitchen.
We had the £50 February tasting menu for Kate's birthday this year, which is great value. I'd wanted the November edition, which featured chef's signature game pithivier, Northumbrian venison and other goodies, but rhubarb, lamb, and blood orange would just have to do . Tough life choices, eh?
For anyone who hasn't been to the Biscuit Factory in general, get yourself along. It's the UK's largest indie art gallery, and very easy to stroll an hour away trying not to drop £1000 on one of the hundreds of pieces on display. The attached cafe is pretty good too, if you don't want a full-on meal.
There's a la carte, and some excellent value daily specials (like 2 fish mains & btl. wine for £35) as well as the big 'ol tasting menu. To get the ball rolling, a sticky marmalade-like blood orange bellini is a good start to any meal. We'd had a good couple of bottles of wine already, so arrived fairly merry.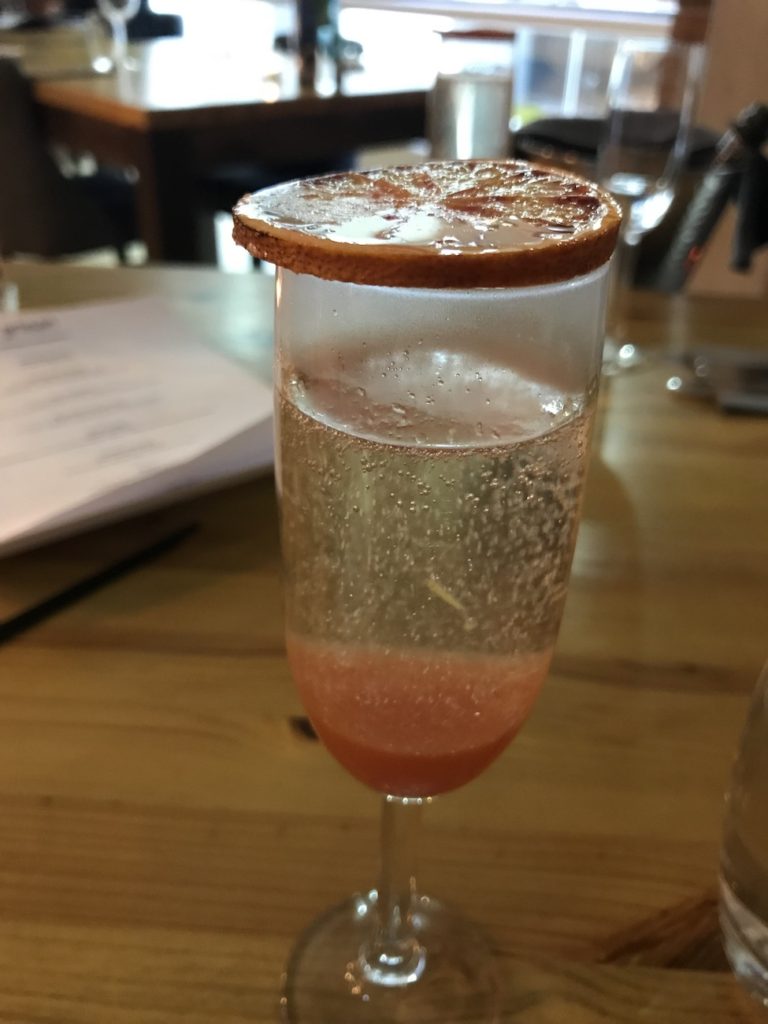 As ever, take to chef's instagram for the real insight – where I've seen mini baguettes, focaccia and all manner of lush-looking breads being baked in the Artisan kitchen. So a couple of slices of sourdough – deliciously crunchy and tangy though they were, wasn't quite as exciting.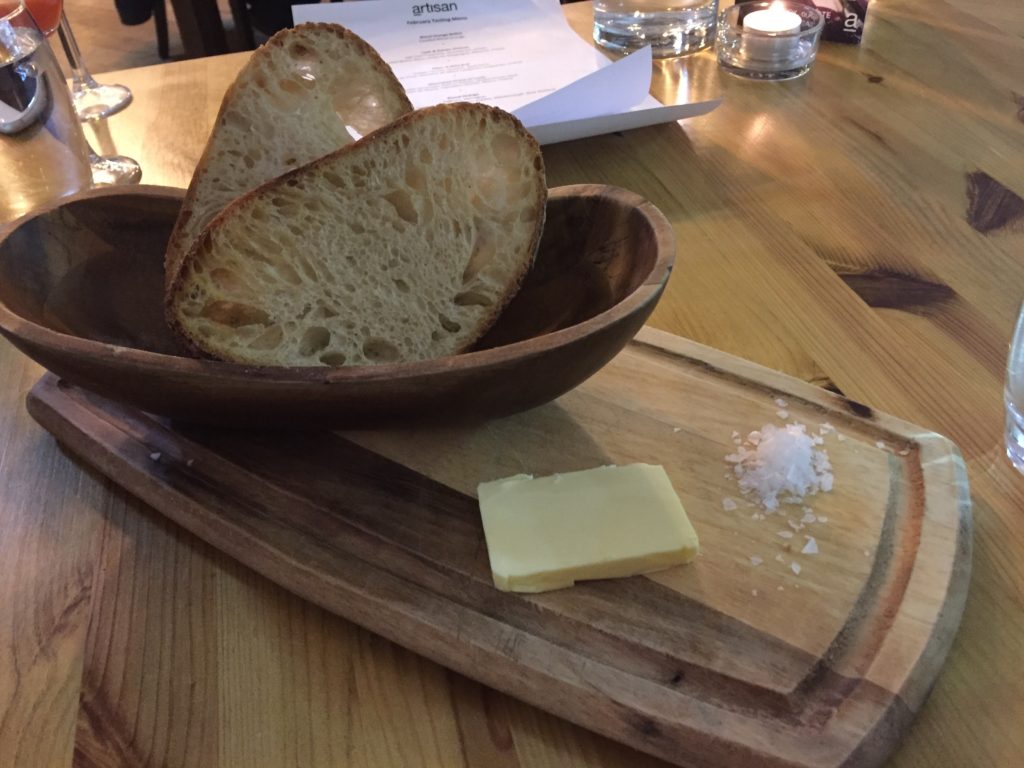 Its leek & potato veloute though, is as sumptuously rich as you'd expect, with big salty and smokey flavours from a nugget of smoked eel at the bottom, and a velvety salt cod croquette. Delish.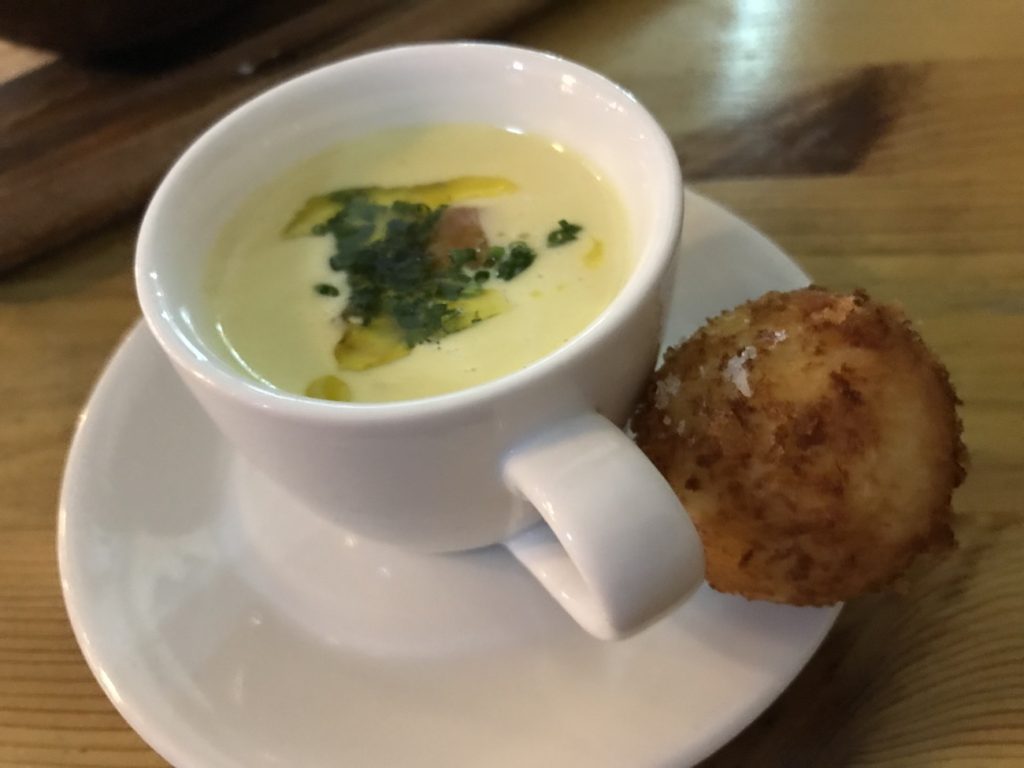 With 'tasting menu' popularity apparently on the decline – see Bibendum, Midsummer House, Aiden Bryne's new gaff etc. all calling time on them, I'm sure a happy medium will emerge between those oft-ridiculous 27-course bites of overly complex skill, and a solid three hearty courses. This menu has 7/8 courses, and two of them are hefty 'main course sized'. I much prefer this approach, with some little treats here and there to keep you excited.
This wild brill with mussels, wild garlic tempura, and a potato terrine was fairly straightforward but almost perfectly executed. Brill, a totally underappreciated fish for me was cooked spot on, and while a chive/cream sauce is a fairly classic addition, the dish as a whole is still better than 95% of fish dishes you'll see in Newcastle. Chef just doesn't mess around, so you'll much more likely see a solid meat and two veg done simply but bang on than any smears, foams, or wanky 'air of kombucha-glazed micro-herbs'. That stuff has its place, but scran like this speaks right to me.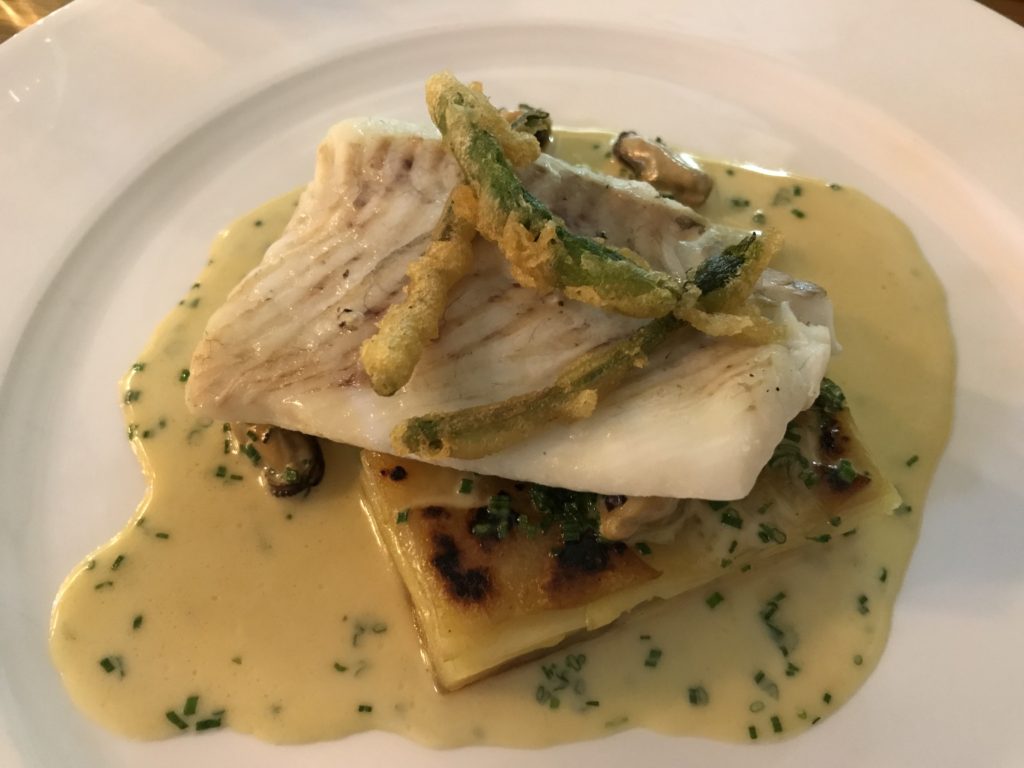 An ox tongue nibble had a beautifully fleshy texture & worked great with beetroot. I'm making a plea for somewhere – Bridge Tavern or Broad Chare – to put these on their bar snacks menu… bit of mustard mayo or something for dipping. Lovely, gutsy stuff.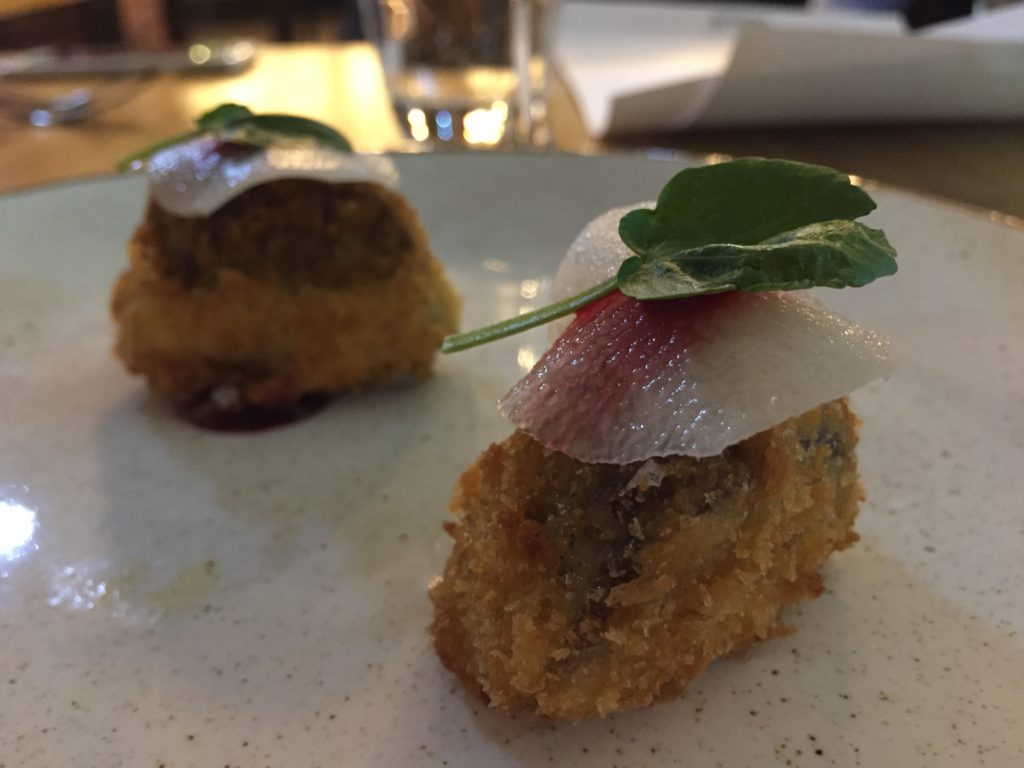 Main course proper of lamb rump was a perfect 'dinner' though that's underselling it. It would have been very easy for the management to force a 'fine art' vibe onto the food, but thankfully it's restrained with just enough going on to make every bite a delight. The wonderfully named 'scrumpet' of the lamb shoulder like a rich and crunchy lamb kebab, and you can't really go wrong with knobbly and nutty pink fir potatoes, smooth shallot puree, and mint. Want it all over again.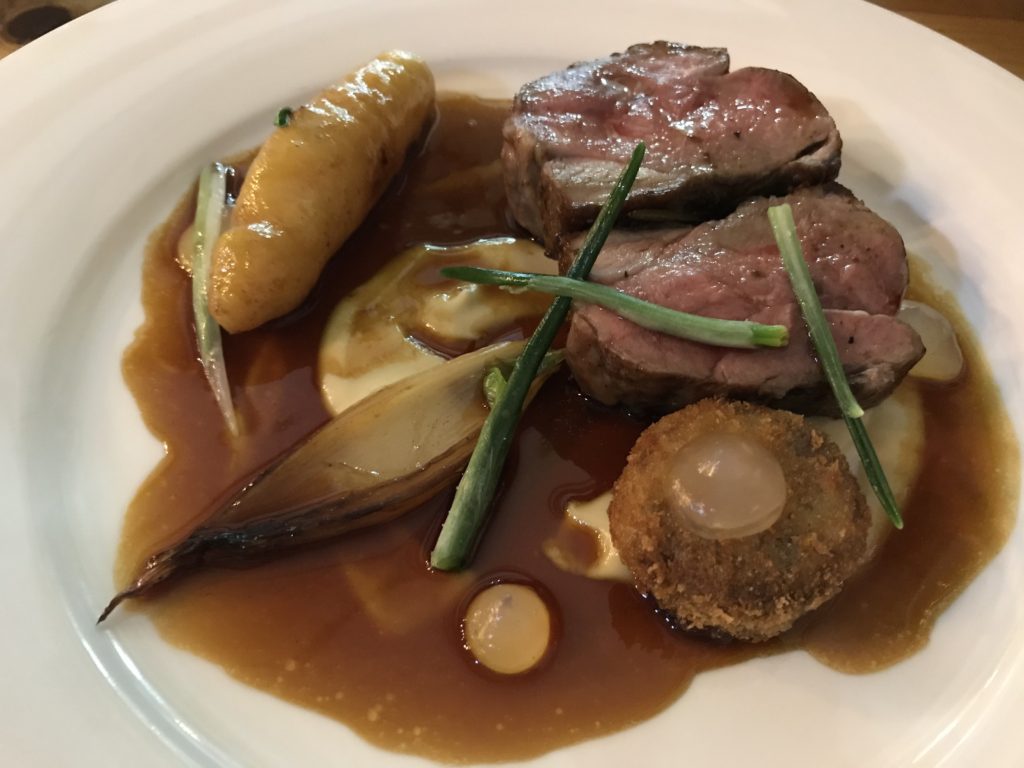 I'd normally grunt at something twice on the menu, but given that ruby sweet blood orange only stays with us for such a fleeting few weeks, it's no crime to make the most of it. Its tang/jammy sweetness makes an ideal sorbet, and as expected works great with yoghurt and meringue in a not too sweet palate cleanser.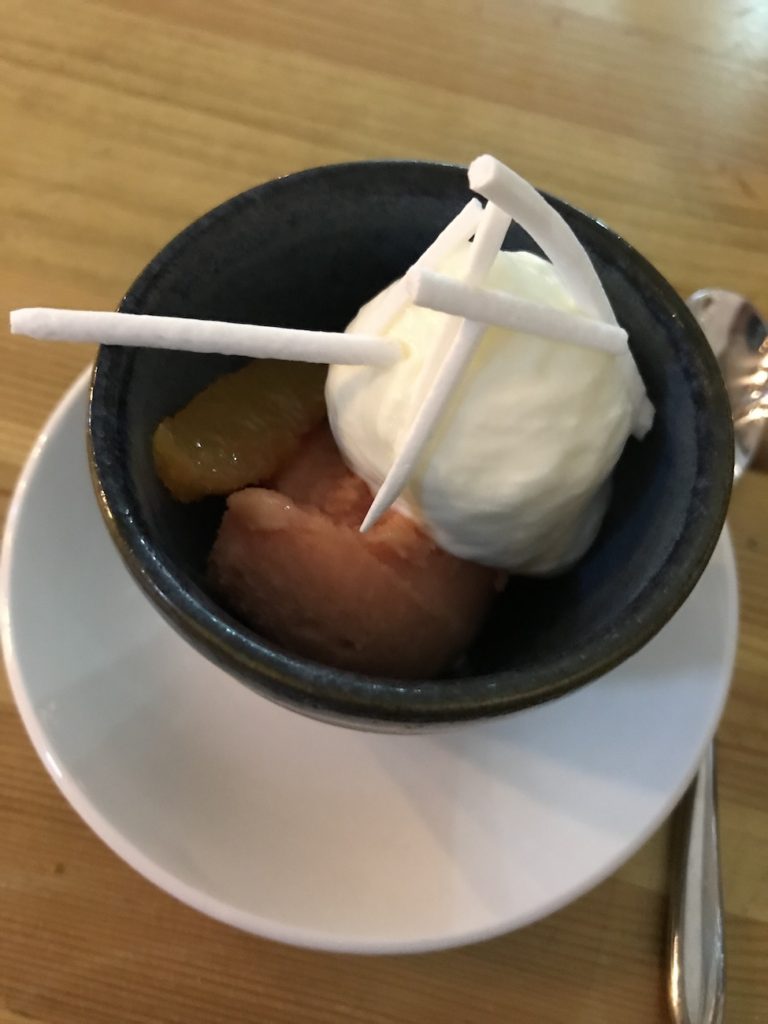 Rhubarb and custard is still our personal king of puds and this take on it rocked. Bit of a trifle vibe, with some welcome crunch from candied pistachios, and forced rhubarb doughnuts on the side. These had just a dab of the pink fruit inside but you can imagine them dunked in that super delicate cream. Glorious Monbazillac pairing too ?? Service was faultless throughout.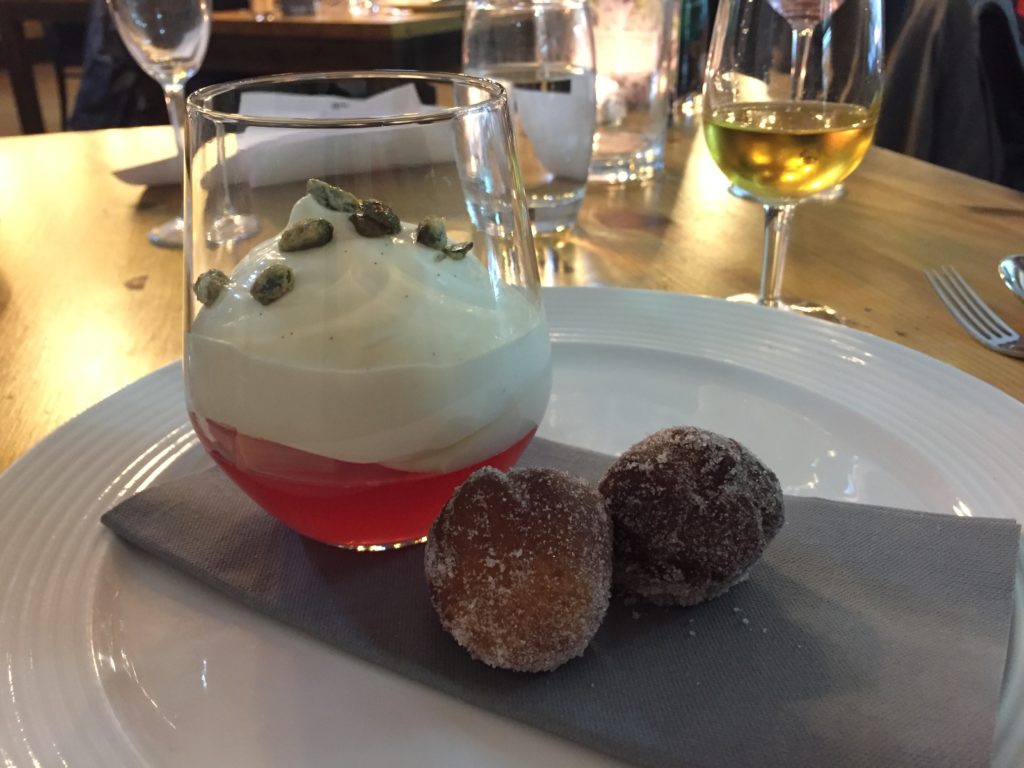 In what must be a world first, we were defeated by a meal and boxed up some of the cheese board. I know, right. Pickled celery, walnut & raisin bread, and presumably Peter's Yard crisp breads as excellent supporting cast to a goat, blue and cheddar. Corker of a ruby Port as well, and while there's no dedicated sommelier at Artisan, the tasting wine matching runs to 7 glasses here and ranged from the OK house white to the loveliest fortified wines. For £25, it's an absolutely essential steal.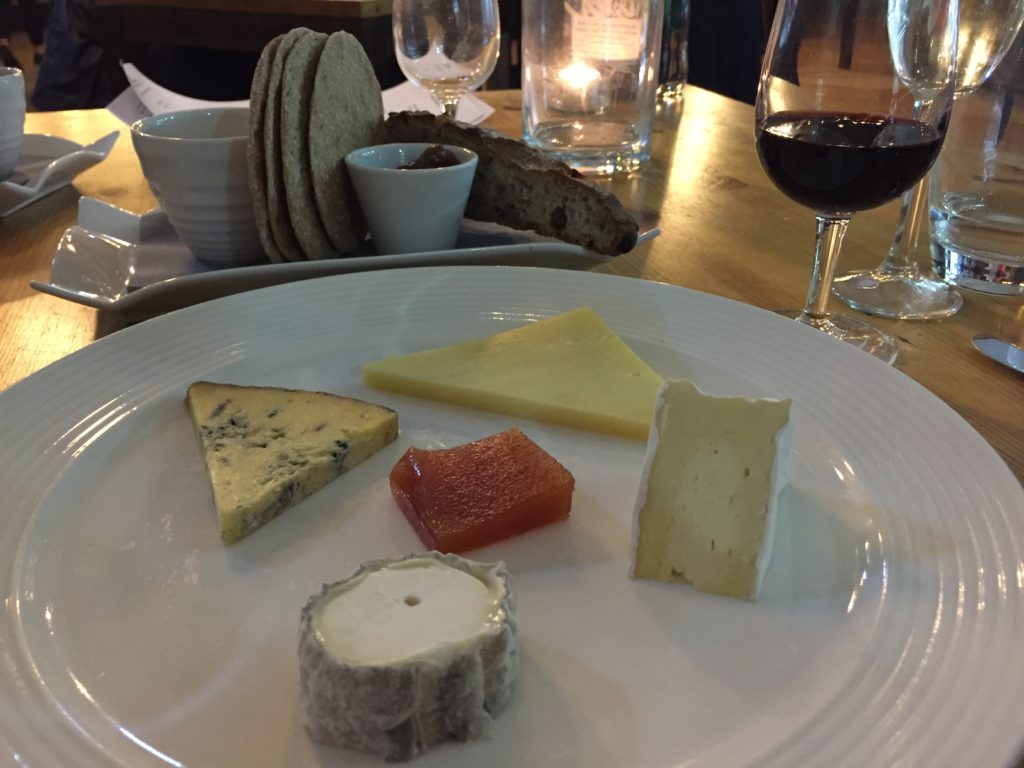 The meal fizzles out a little with Ouseburn Coffee which comes with a madeleine, and truffles which were fine, if not game-changing. An eclair was best, which was snappy, sweet, and oozing with a rich vanilla cream. Despite busting with cheese, I would/could have liked more.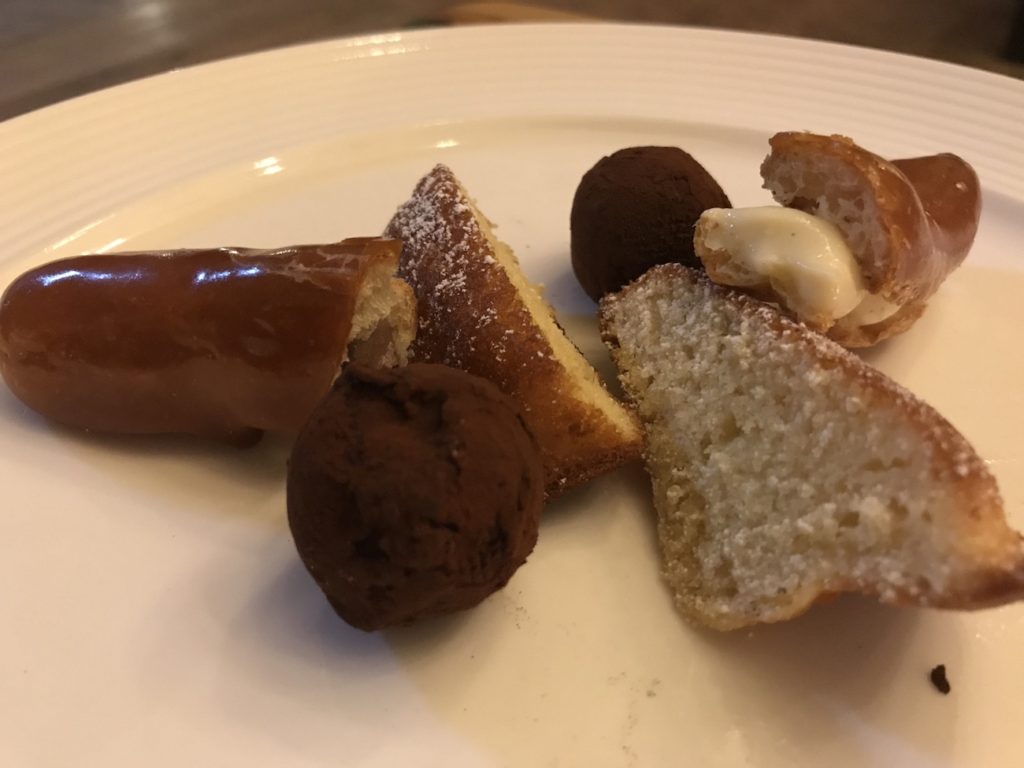 I'm a bit gutted really that it's taken so long to give the tasting menus a go at Artisan, cos this was really impressive, especially for the price. Do I think the £75 House of Tides tasting menu is a £25ea step up? Absolutely no chance. For me, Artisan offers a similar standard of food, just with less truffle and less fannying on with tweezers. Peace & Loaf is a way away, just that bit more playful, exciting and out-there but for absolutely solid food, that's not pissed about with, in a lovely setting and a bargain of a wine matching, Artisan adds up to a memorable experience.
Lush stuff.
Food hygiene rating: 5/5
Contact: artisannewcastle.com