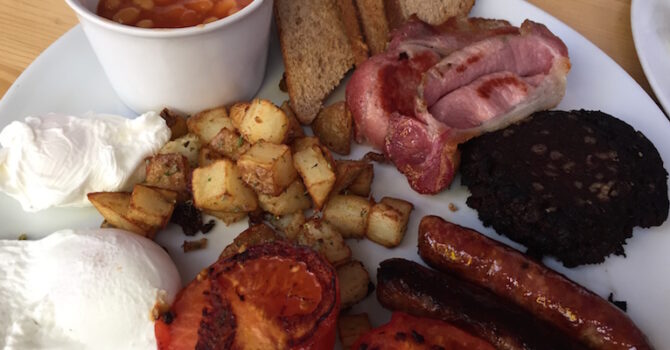 So…Christmas 2014 has been and gone. It's been a good one, but I'm definitely already looking forward to properly getting cracking in 2015 and getting "back on the wagon" – in both actually writing on here, and trying out a meat-free and alcohol-free January given that the festive bloat is at 7lbs and rising…oh boy.
The past few months have been only mildly interesting with a few new openings in Newcastle – some good and some bad – as well as a couple of great new events. There hasn't been any Michelin star goodness to report on, or even any meal which I would say was brilliant, but here's the last three months in my eating, in pics and a handful of easily digestible words.
Craft Beer Calling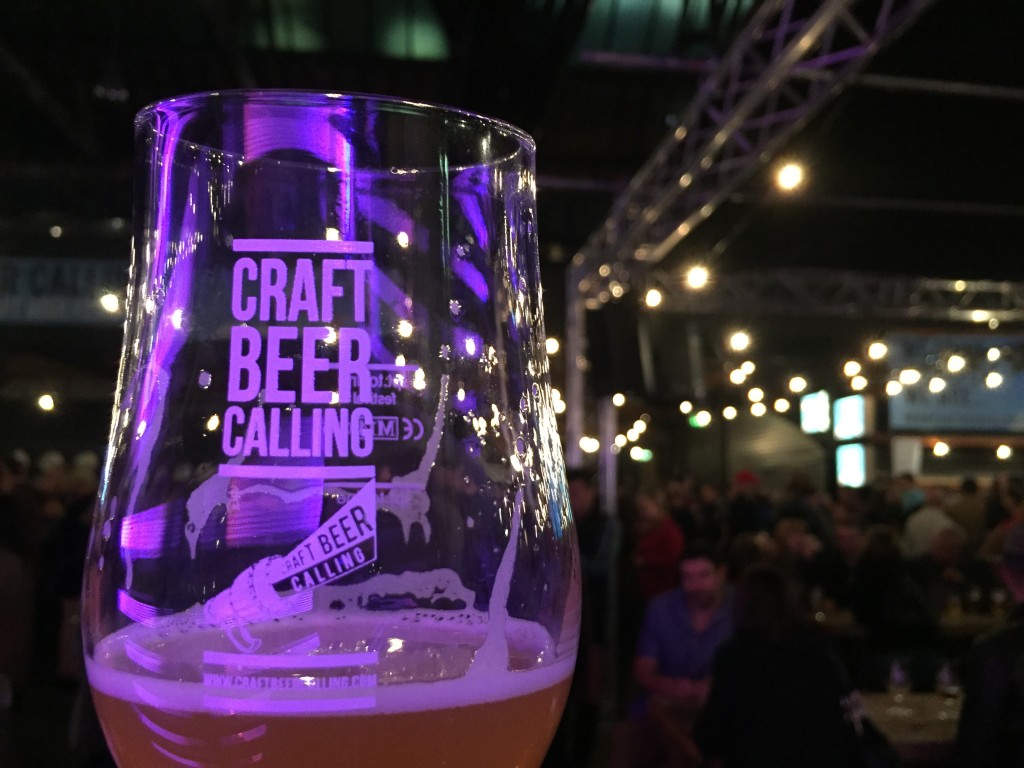 A new event for 2014, aimed firmly at the "craft beer" crowd. Craft beer, as much as I love it, is a moniker I cannot fucking stand – can we just call it good beer and be done with it? That said, I'm totally in favour of the onward march of good beer into every pub (and Wetherspoons) – though maybe not so much the ever-increasing average cost per pint. When you know the markup on these bottles is more than even wine…
The event was a good 'un, with as you'd expect, some seriously good beers. The guys at Wylam helped organised the thing (surprise), so all of their delicious beers were on offer, and definitely worth a look for any newbie is recent favourite Jakehead IPA – seriously good. What was nice to see was although other local breweries dominated the taps, there were some from further afield, giving us a chance to try some beers we might not normally find in town. As ever I can't remember any of them… Food offerings from the (yawn) usuals: Fat Hippo, Utter Swine, Pizette & co. mopped up some of the alcohol, though like with the Boiler Shop Steamer, please, someone, anyone, change these up occasionally.
Where the event fell over a bit was offering a ridiculous ticket currency. and I understand the desire to remove cash from transactions, but like the Boiler Shop, it makes shit unnecessarily expensive. Nonetheless, it was a massively popular event and will be back in 2015, hopefully having learned some lessons.
Contact: craftbeercalling.com
Perfect afternoon tea at Cleveland Tontine
My recent afternoon tea in Newcastle post has been extremely popular and while yeah, I do love a bit of sandwich & cake, it seems you guys love it even more. The quest for the perfect tea has been a long one, but I think we can finally say that for now, the hunt is over.
The Cleveland Tontine (famously formerly MccCoys) was brought onto my radar after a series of positive  tweets from a certain Mr. Blanc (possibly sloshed, as per when I spied him on the Eurostar?)
Just v#co@e from Cleveland county .visiting a fabulous Hote and restaurant .La Tontine

— Raymond Blanc (@raymond_blanc) April 28, 2014
It's not as regal as say Jesmond Dene House, but the scones – literally perfect, and all the accompaniments, not far behind. It's just off the A19 in the middle of nowhere, but worth a trek out if you like your tea. About £15ea.
Contact: theclevelandtontine.co.uk
#coast2coastmoments
Maybe the blogger-only events have been a bit sparse lately, or maybe I haven't been invited to them given that hey, I actually have an opinion, but the odd one comes up now and then that I think is worth checking out. "Christmas Lunch with Coast2Coast"…now that just sounded too comical to miss out on.
It's a crass idea, mostly because Americans don't really celebrate Christmas food in the same way we do here – the inspired menu included maple glazed burgers, a very sad goats cheese bruschetta, and pecan pie, as well as a traditional turkey affair, and hey, it's in the Gate, it's part of a chain of 350 restaurants that include favourites like Frankie & Benny's and Chiquitos. Yet it is more expensive than set menus at the likes of The Feathers Inn. Go figure.
What was really interesting, humorous, and genuinely informative was a cocktail making experience from "that guy from TV" and all-round bit of a crease, Andy Pearson. Check me out.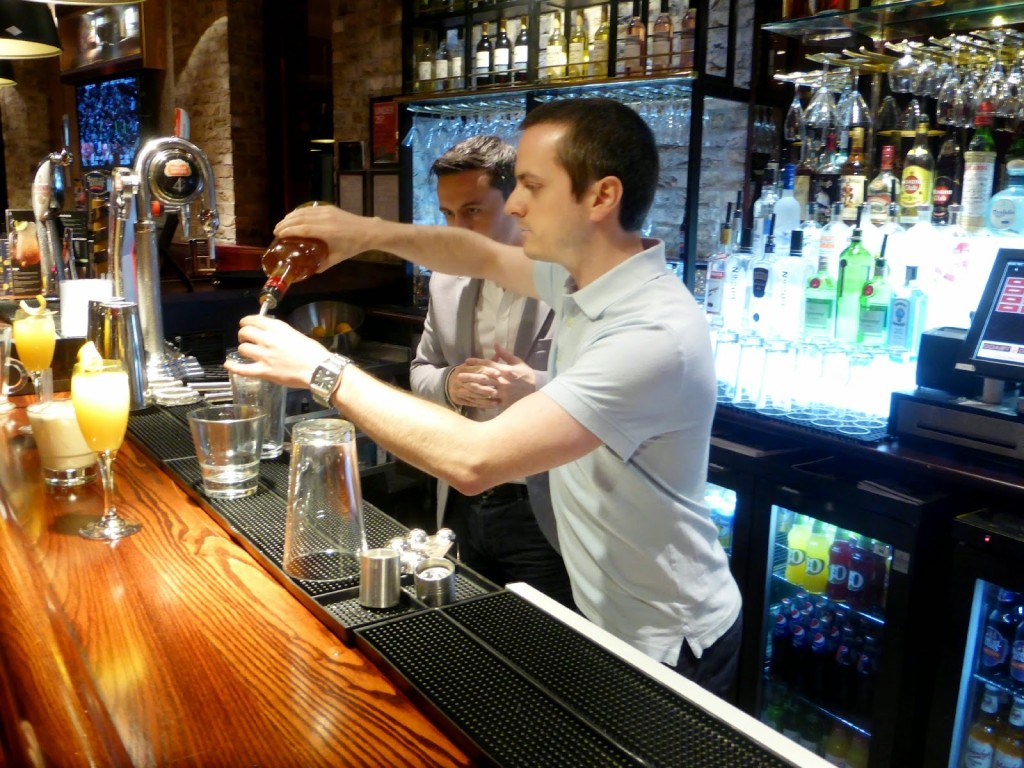 As for the scran, well, I didn't pay my £22.95 and return for my xmas party. Check out further opinion here, here, here (removed), here, and here, and make up your own mind on that one.
Contact: c2crestaurants.com
Beeeeef at Caffé Vivo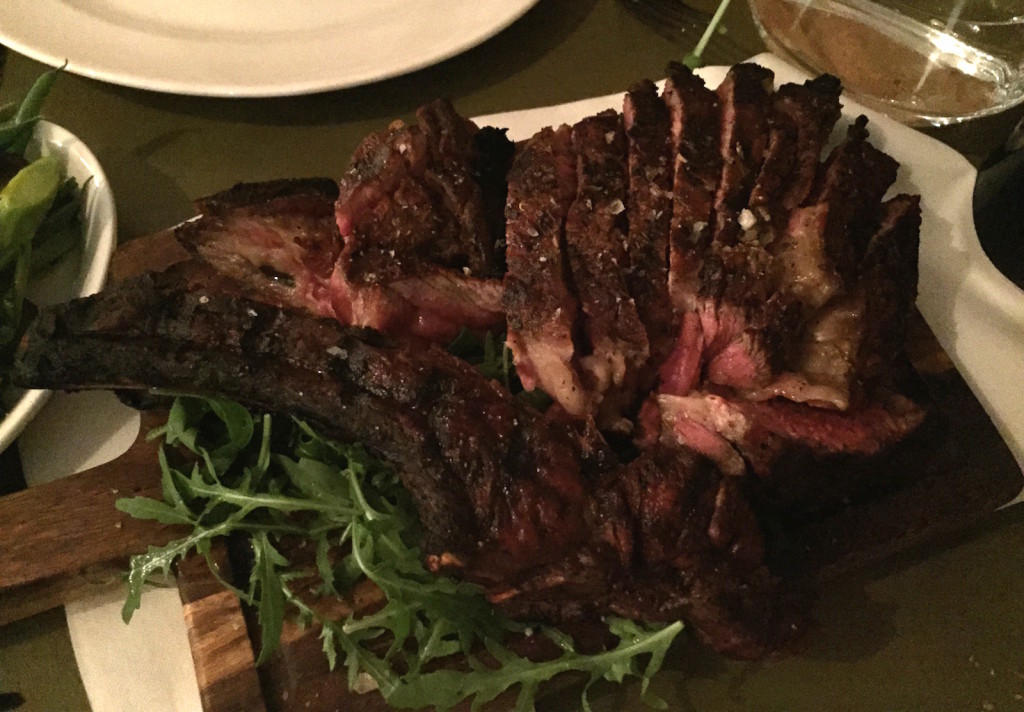 While Vivo might have a new head chef, it's probably a safe bet to assume that Mr. Laybourne won't let standards slip at the best Italians in town™. While Glen Robson's brief shift to that place in Ponteland is a definite miss for the 21 Group, it seems the rest of the team have stepped up in his absence, case in point, this 1kg rib-eye we had during restaurant week (half-price!). Yes, the Josper grill might have had a large part in it, but it was the best steak in recent memory, and for anyone who a) continually asks where to get a good steak in Newcastle, or b) has never experienced the joy that is Caffé Vivo, should get themselves along and see what the fuss is about. P.S next restaurant week, love it or not, is January 19th-25th.
Contact: caffevivo.co.uk
Vallum Farm, "The Artisan Gateway"
When Peter & Vicky Moffitt spent a small fortune redeveloping an old barn on their farm into a "foodie hub", I'll admit I was a little skeptical – the location is just that bit too far outside of NE1 meaning a trip here is a bit more of a trek than the 15mins would have you believe – whether the food is worth it or not.
But hey, I'll hold my hands up and say, christ, they have done it. Whether it's at the original tea rooms themselves, David Kennedy's new home restaurant and its wonderful farm shop below, or the butchers, smokery, etc. it's literally a food haven where you could, and will easily spend a small fortune. Cheese made on site? Check. Ice creams made on site? Check. The best patisserie I can think of in the NE? Get your wallet ready.
We tried almost everything they have to offer in the past few months – Sunday lunch, coffee and scones in the tea room, their own feta cheese, and the recently launched afternoon tea. They're all great. If you haven't been – go – there will be something you love. But more on this next month…
Contact: vallumfarm.co.uk
The Large Breakfast at Ernest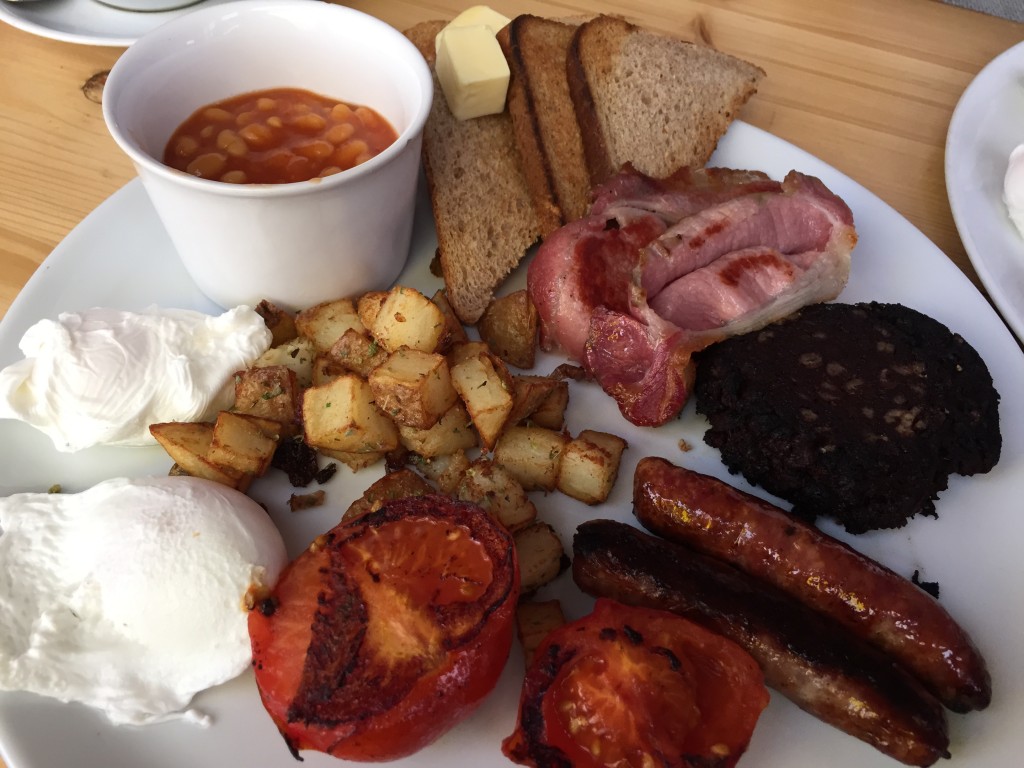 Breakfast at Ernest is becoming bit of a Newcastle institution – big portions, the most laid back atmosphere possibly anywhere, and good value married with decent simple cooking make this a winner among nearby students, and those in search of a hangover cure.
The breakfast, well look at it. It'll fill you until tea time, that's for sure. It's not as good as I can remember from a few years back – what happened to the straw fries? The beans could do with a shake of worcestershire sauce or something, the sausages…a bit suspect, but it's all satisfying stuff, and while it's not fancy, £9 gets you all of this. Cup of tea, and you're sorted.
Contact: weareernest.com
Lockhart Catering
And for something a bit different (disclaimer: I'm about to sell-out,) a little insight into something I produce in my day job.  Working in digital marketing, I'm lucky enough to have a few clients whom I love working with, and Lockhart Catering Equipment are one of those. If you're looking for literally anything for the kitchen – they will have it, at commercial prices, and you know it'll be good stuff as it's all made for serious kitchens. There's my shameless plug done for this year.
Anyway, working at the more fun side of marketing, we produced this infographic/image which is a bit of Christmas fun to help people match some drinks to their Christmas meal. It couldn't have turned out much better, and I hope it give some of you guys some inspiration this year! (click for full-size).

So there you go, another year done and dusted. As I say every year, I will try and blog some more this year, as I know what gets written here is for life, but if you're after something a little more succinct, you can always get me on twitter @newcastle_eats. This year – resolutions aside, I plan on eating less meat, buying more ethically, supporting more local business, and enjoying everything great we have here in the North East.
Restaurants to attend? Just can't wait to go The Botanist…, have been enjoying Bierrex a lot. St. Mary's Inn looks good. Longhorns, a little disappointed. What have I missed?
All the best for 2015 and happy eating!
jeff x