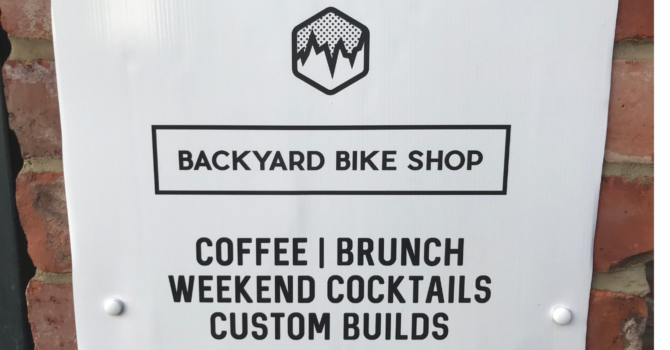 Wylam does breakfast, is predictably spot on.
Backyard Bike Shop (NE8 2BH) is the breakfast/brunch-y part of By the River Brew Co. Y'know, those containers under the Tyne Bridge that I might as well have had a Direct Debit to since Summer 2018.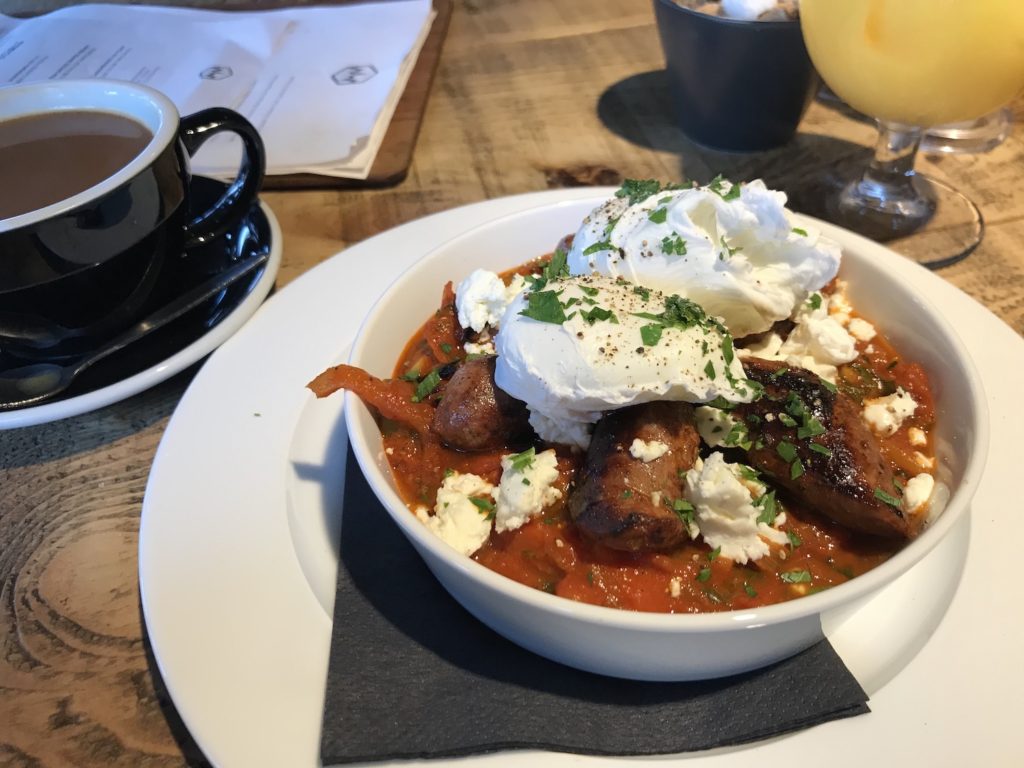 We've been a few times now, usually as part of a lazy Sunday morning mooch down on the Quayside market. Which by the way, is getting to be the place to be for street food. What used to be a load of fake leather and shite toys is now the go-to to find the emerging street food guys that can't quite yet get into HWKRMRKT/Stack etc.
There's no fannying on when it comes to the Backyard Bike Shop menu. It's brunch, and it's done bloody well. Not too many things, but everything Just So. No frills. Lots of things on toast. Quality coffee as ever from Pink Lane Coffee. Standard pricing. Easy money.
There's some brownies and things, and overnight oats and porridge for the sweeter tooth. Ricotta pancakes with razzers & blueberries were super light and just what you want from something sweet at breakfast. Trumping the likes of that place with the bloody titrations and syringes coming out of them… ?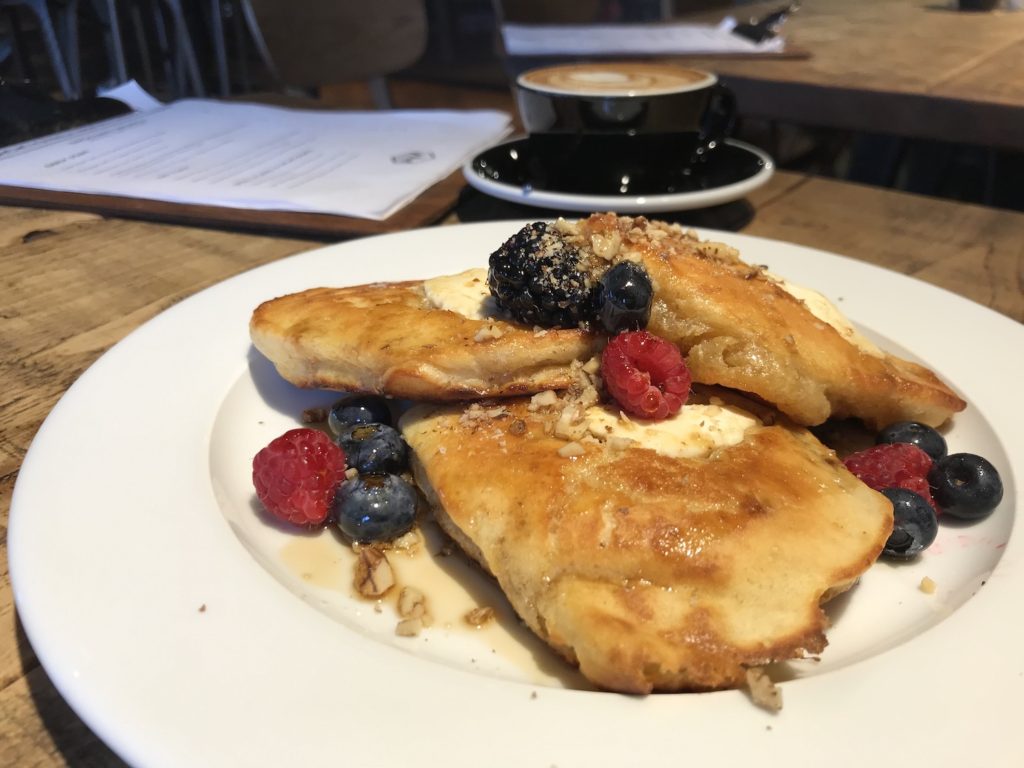 But savoury is where it's at. Textbook smashed avo on toast is absolutely worth bankrupting the millennials of Gateshead for just for the 'gram. Great bread, great eggs. Even better is salt beef from the Block & Bottle guys which is banging in a bagel with sweet pickles from next door, and is one of the best brunch sarnies you'll find in NCL for £7.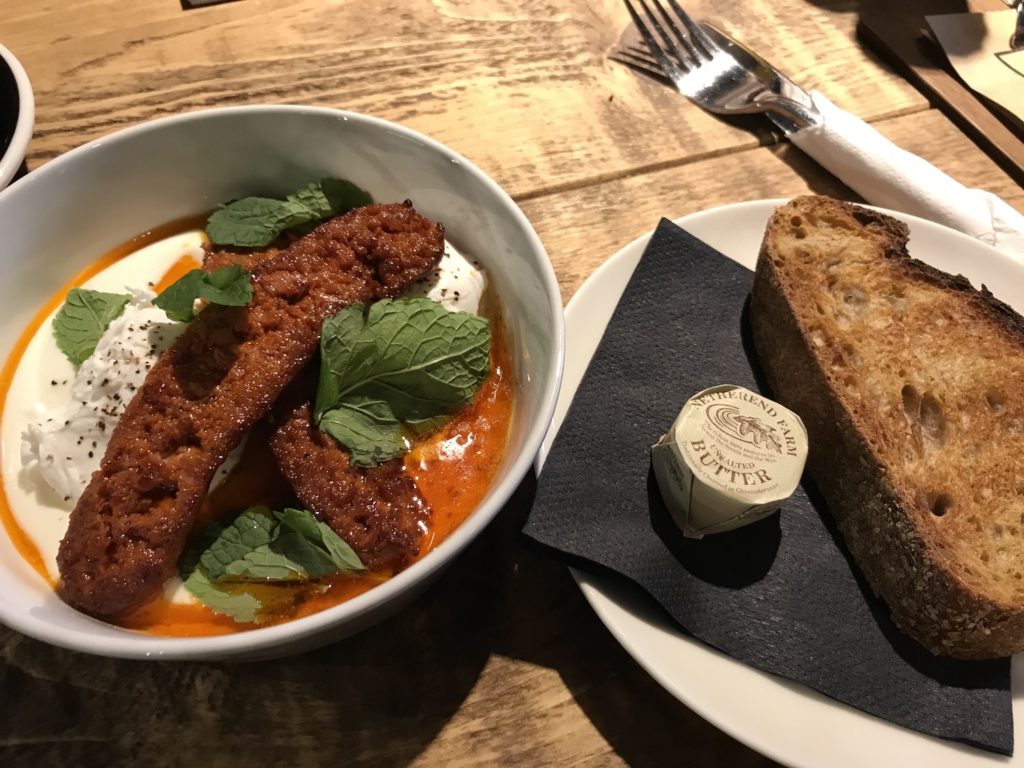 Turkish eggs with chorizo is the cool savoury kick that you wish could start every day, and especially as it gets a bit colder towards the winter, Backyard Bike Shop feels like a cosy retreat. Soak up your 11% DIPA from the night before. Get your bike serviced, if that's your bag. Cakes look good. Brunch at Backyard is super informal, and you'll see scantily clad cyclists, young families, students, and everything in between. Come here to beat the mega queue and hustle and bustle of Quay Ingredient across the river, still for me, the best breakfast going.
The shakshuka is also currently on as a special – it's not really shakshuka (baked eggs?) but I'll give it a pass as it's sweet, savoury, and the chorizo packs a spicy punch. One of the better breakfasts I can remember having in town for a good while. I mean, chorizo & eggs is hard not to love, but it's just got that litttttle bit of spit n polish to make it sing, that many other places just don't bother with.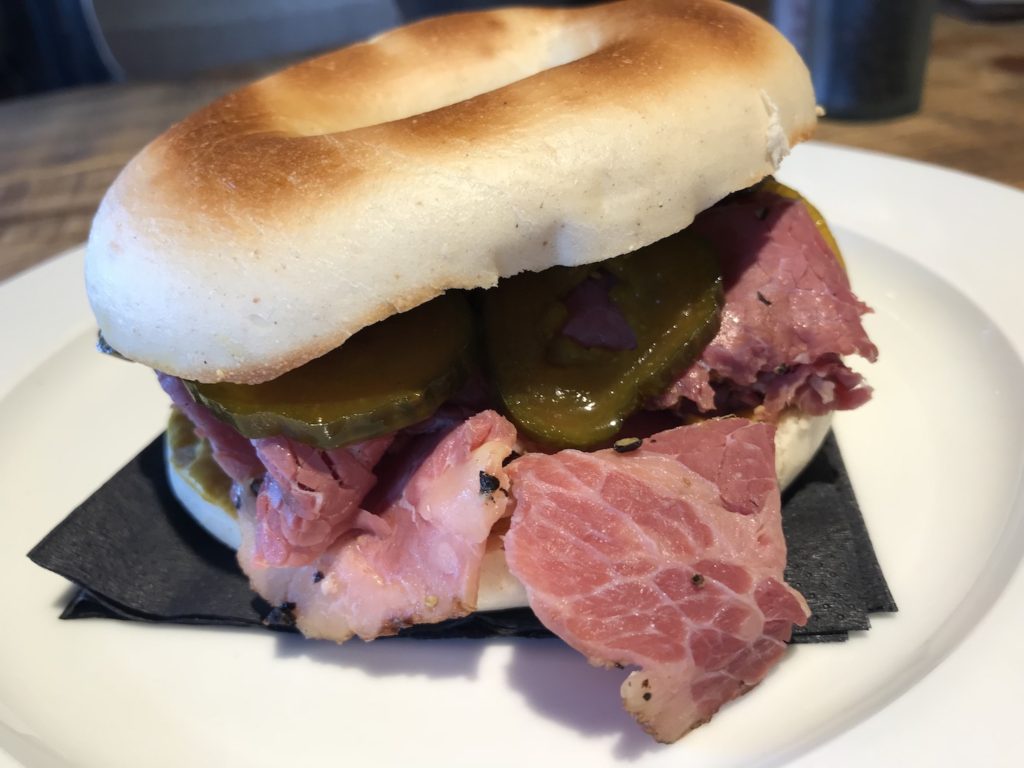 Gets quite busy on weekend mornings, so grab your spot. Or if you're too cool for the latest lemon & pepper witbier release next door, Backyard Bike Shop stays open late for cocktails after 5pm.
It's a full house all round at By the River Brew Co., with breakfast at Backyard Bike Shop, all-day weekend scranning at HWKRMRKT, and proper sit down tea at Trakol. Who am I to say no when you just make it so easy to take my money ?
Contact: backyardbikeshop.com
Food hygiene rating: 4/5