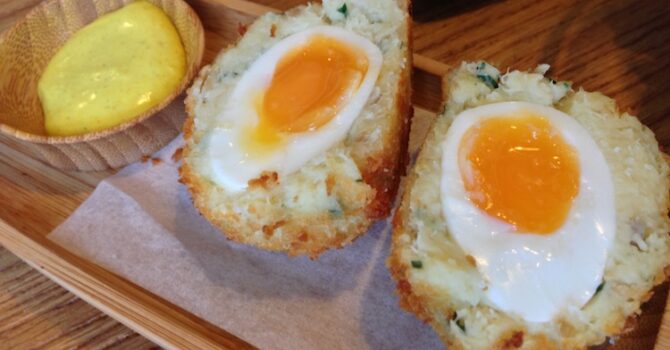 Update: Irvin's sadly closed for good in 2017 ?
Whenever local bar snacks are mentioned, "proper" or not, it's always The Broad Chare that gets the attention, and not a lot else. Rightly so, but we envisaged the opening of the "BC" as a kick up the arse to local pubs to step up their food game a bit. No-one in NE1 has seemed to take the bait yet, but local fish restaurant Irvins (NE30 1HJ) has just invested £100,000+ in a new bar area, focusing on…bar snacks. We were invited down to give 'em a go.
Just down the road from our Shields favourite, David Kennedy River Cafe, Irvins is positioning itself at the top end of the somewhat up and coming Fish Quay area, selling lobster, turbot, wild trout and all things fishy, as well as steaks and things – but you're here for the fish, right? You couldn't be much closer to the main markets where much of the region's fish is landed. Watch and sigh, as most of it is packed away on humongous boats to be sent to the rest of Europe. #LocalFoodMilesMyArse?
The restaurant is a light and airy place to drink the night away, and it is encouraging to see that on a nondescript Thursday night, absolutely rammed. A five minute wander down the Quay is enough to make anyone realise that this place is leagues ahead of it's neighbours which sell piles of pasta topped with Heinz tomato soup sauces. Nice.
At the recent launch party it was disappointing to only get the chance to taste a single (very good) fish dish, so we ask our friendly waiter for recommendations, and this is what we were offered.
Smoked haddock scotch egg (£3) is the best of the bunch, almost as good as the now infamous BC version, but not quite. Oozing soft egg, and a salty haddock filling, but the relatively soft and light crumb lets it down a tad compared to the lovely *crunch* we all know and love from that place we shall not mention again for the rest of this review!.
Razor clams, sourdough & tomato (£4) It's a shame the "spoots" were just verging on the rubbery as they otherwise tasted fresh and come with a good crusty bread. For £4, we would want these bang on every time before ordering again.
Caesar salad (£5) is nice enough but for a fiver, coulda/shoulda really been a chicken casear. A bit too much dressing and not enough raw garlic zing let this one down.
Hake & chorizo (£4) is another winner. Well cooked fish with the obvious goodness of a paprika pork pairing, though it's all slightly too "wet" with soggy skin.
Corned beef & salad cream (£5) is something we definitely don't see enough of, which is a real shame because done right like this, is a beautiful meaty thing.
Chips & mayo (£3). Would prefer fewer, homemade chips than a large trough of fries, but perfect for nibbling away at anyway.
Finishing with petits fours (£3) of financier, amaretto ganache, and coconut bonbon – all rich, chocolatey, homemade, and pleasant to nibble over coffee.
Also on the bar board – fried monkfish cheeks (familiar?), Lindisfarne oysters (£2 ea.), and olives, jamon, etc. It would have been nice to see some clams, prawns or old fashioned winkles, given the whole fish thing.
It's a nice twist on the tapas/bar snacks theme, and something uncommon in this area, but would we just pop in for a drink and a nibble? Maybe on a Saturday lunch time but even with the Quay's mini-renaissance, it'd be hard to imagine much passing trade would do so. Prove us wrong, people – anything that improves NE29/30 is a good thing in our book. We do look forward to visiting the main restaurant, as a quick peep at some of the plates coming from the kitchen looked pretty good.
Other things: Breakfast menu available. Discretionary 10% service charge (might not fly in North Shields). Many nights have live music/singers (good or bad, depending on your taste). Owner Graeme Cuthell was private chef for Andrew Lloyd-Webber, should that impress you.
Contact: http://www.irvinsbrasserie.co.uk