You wait YEARS for decent tacos in town, and something like this comes along and blows you away ?
Update: residency ended in early 2018 – currently looking for a permanent home.
Barrio Comida – that's "neighbourhood food" – has frankly been a long time coming to Newcastle. Yes, that's "never seen a decent Mexican place in the past decade" Newcastle. Owner/chef Shaun Hurrell has a solid heritage – grew up in Cali, did (locally,) stints at St Mary's Inn a while back, then at Flat White Kitchen in Durham, and pop-ups as The Trial Shift. Guy really knows his stuff and has an obvious passion for this type of food.
Barrio started life as a monthly popup at Flat White Kitchen, where it had a bit of a cult following (including me). It's always deserved a more permanent location, and lucky for us it's now got a full time spot on the Quayside. In the former home of Riley's Fish Shack too, so if you need your Riley's fix you'll have to head to Tynemouth, but that's alright with me.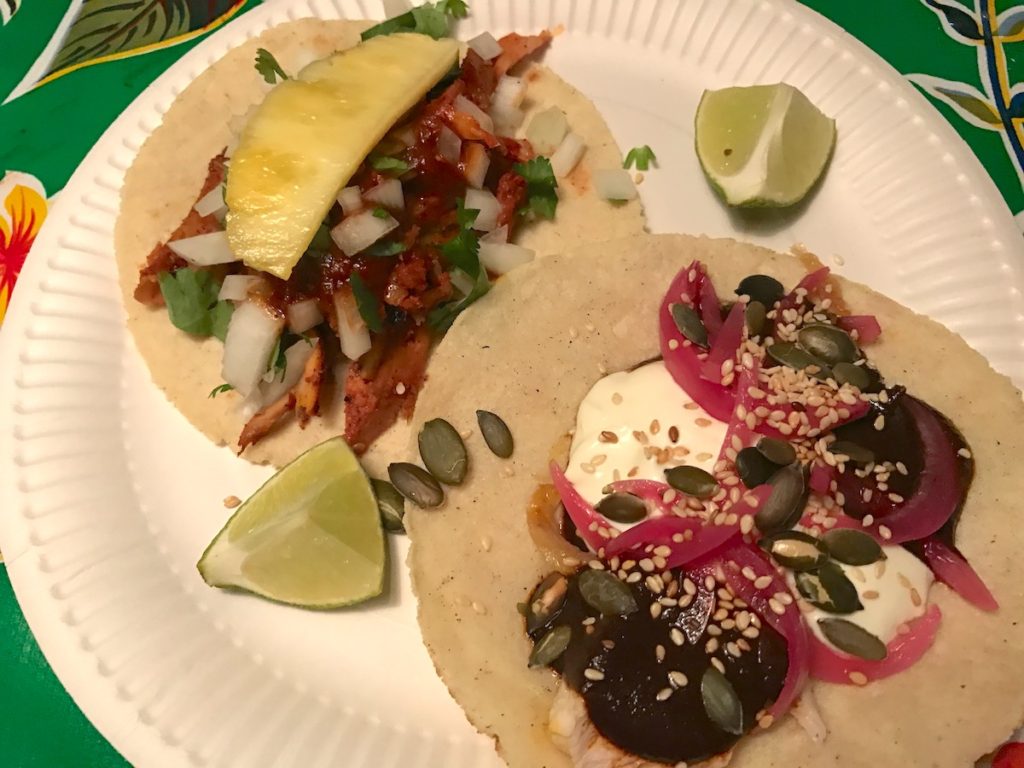 Shaun's worked at perfecting the offering, so the menu at the Quayside remains largely unchanged for now. Soon there'll be daily specials and a promise of tamales, aguachile and other non-taco goodies which can only be a good thing. What you'll not see is anything resembling the tex-mex you'd get at Las Iguanas, or the god-awful Tortilla, in fact I couldn't tell you where the nearest place doing anything like this is.
There's eight tacos, and a few other picky bits, but whether it's the sublime sticky mole chicken cut with lightly pickled onion, or the triumphant al pastor – marinated pork cooked on a vertical spit and kept juicy with a basting of roasted pineapple juices, they're all glorious. Then there's carne asada – a spicy, sweet and smoky steak, or to keep you in mind of Riley's, a battered white fish. Honestly, it's all class.
This standout star for me though is the ceviche – it's an absolute knockout. Already my favourite at previous popups, prawn is now sushi-grade tuna and it's just a stunning 10/10 to eat. If there's one thing you need to be eating to see out the shit show that was 2016, make it this.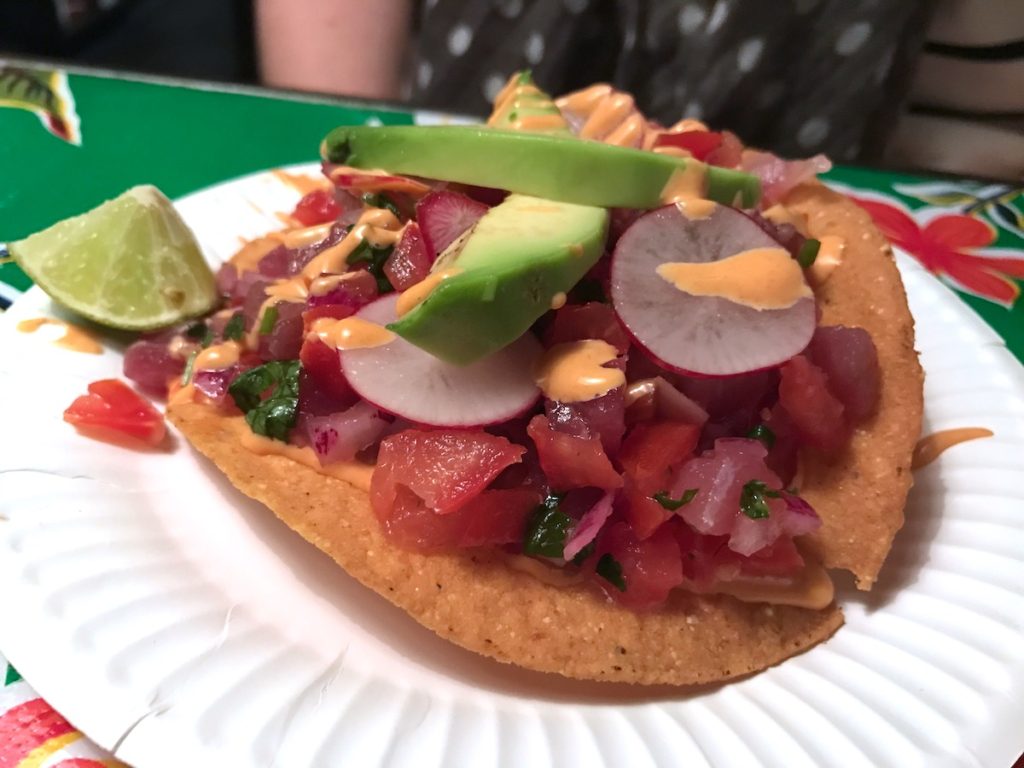 It's been cannily done as well, tacos are £2.50 each, so your best bet is to order one of each. I always think I can put away about a dozen tacos, but in reality you'll be good with about four – so order one of everything and share. All things considered, a pretty cheap eat.
Drinks at Barrio are interesting too. Michelada is fairly new to me, but think a beery Bloody Mary and you're halfway there. Or you'll get a serious tequila cocktail, Mexican beers, and agua frescas, and they've all been thought about – no duds.
And praise the lord, a proper guac – made fresh right in front of you with something that doesn't resemble green goo and a bag of 19p Tesco Value cardboard triangles ??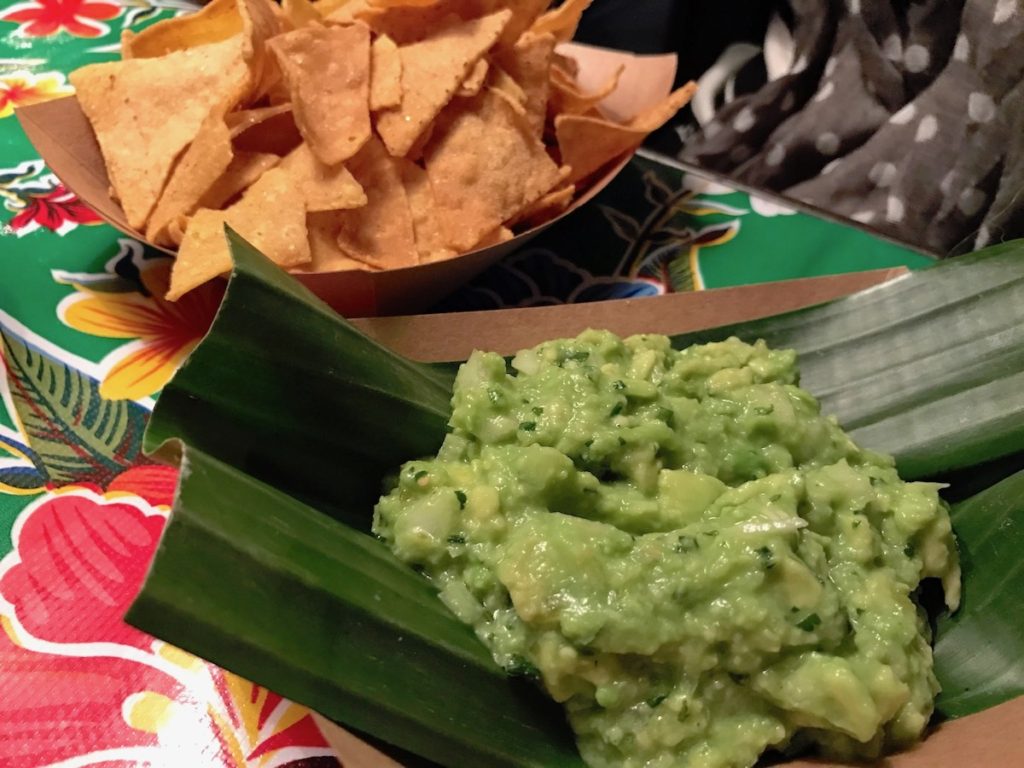 Seeing a grafter like Shaun open up something this fresh and straight up god-damn quality is the ultimate counter to all of the clamming that people have done over the mostly-shite Eldon Square Grey's Quarter. If there's a more exciting and better place to eat in Newcastle now, I'd love to see it.
We've been desperately absent of something like this in NCL for as long as I can remember, but like everything else, it'll only flourish and breed more of the same if we use it. I'd love to see Shaun & his team smash it into 2017, SO GO AND GET YOUR TACOS PEOPLE! Seriously good.
Contact: barriocomida.com / Open Weds-Sun.
Food hygiene rating: Not yet rated