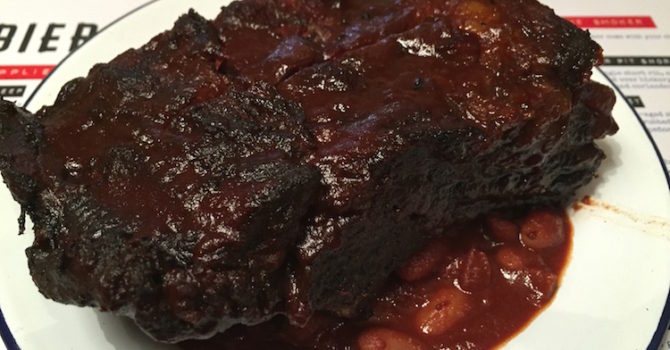 High highs and low lows, but BBQ that's overall worth your time.
If you've been under a rock, these "real-deal" BBQ joints are popping up all over the place at the moment. Bierrex, Hop and Cleaver, Longhorns, The Purple Bear, Man vs. Food. I actually can't wait to try that last one – it looks comically shite. Check out the Facebook page for some amusing commentary from the racists of South Shields re: not serving pork. I think perhaps the intricacies of "the art of BBQ" might be lost on the audience somewhat there, but I digress.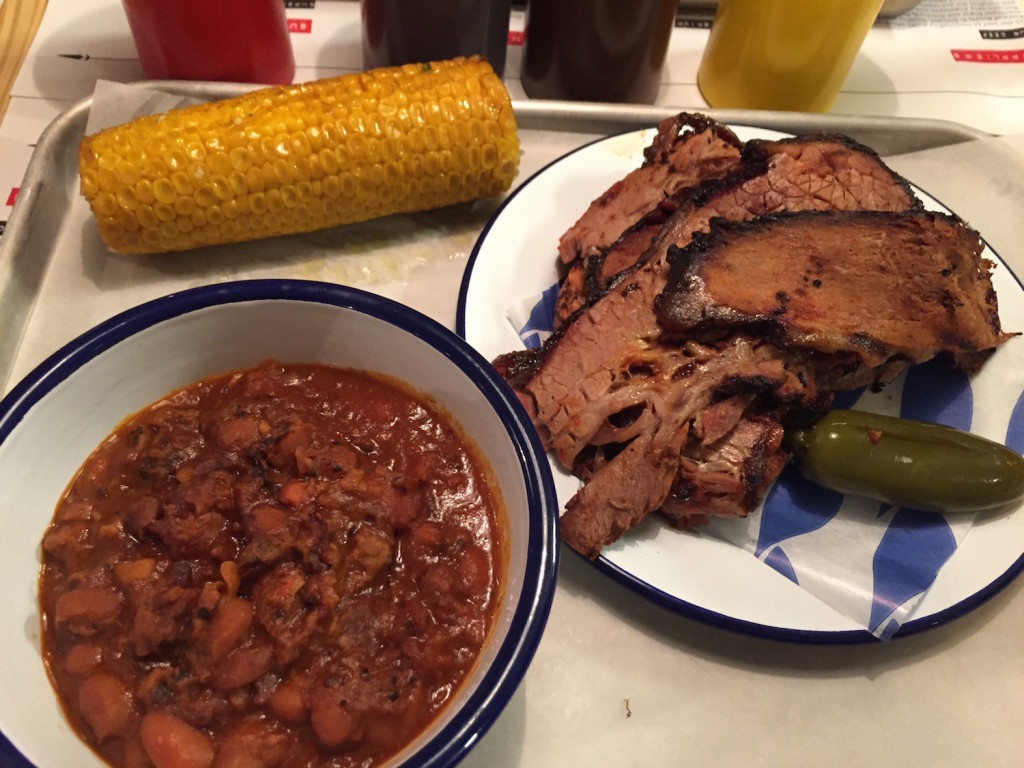 Bierrex was one of the first of the current crop to cotton on to the idea, and as you'd expect from the Di Giorgios, it's been done properly. Investing in wood-fired Fast Eddy smokers, and cooking the shit out of that meat for 48 hours in some cases, there at least appears to be some validity in their "smokehouse" claims.
That's "Bierrex, Smoke & Tap" to give its full name – mention for the "tap" bit. They're not messing about, with 16 or so quality beers on draught – a mix of local and further afield craft beers (at craft beer prices). They seem be taking "doing good beer" seriously (see also DatBar), where many others are just selling local pints more expensively and calling it craft.
Housed in Popolo's old spot – it's never had more than 10 people in every time we've been, which is odd, especially given that they're currently running a lunch menu for £3.50 and whichever way you look at it, that's ridiculous value. We've had that a couple of times, and been a few of other times now, trying almost everything on the menu barring the deserts, which seem a complete afterthought.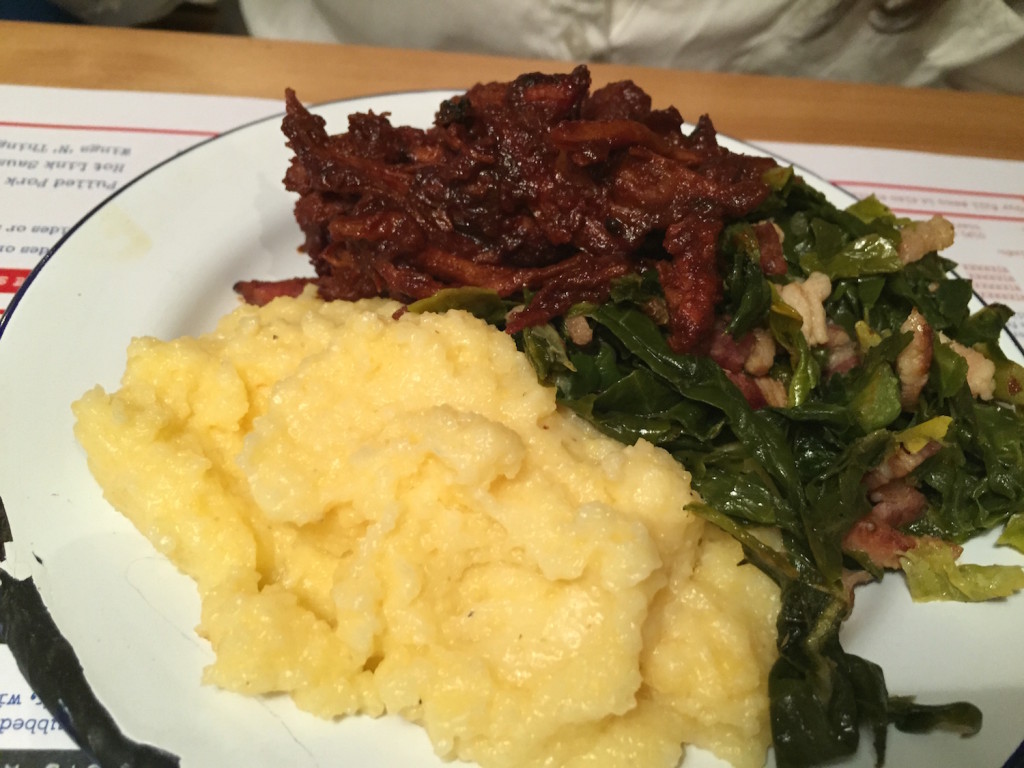 For me, it's (usually) better than nearby competitor, and current pole position rider of the hype train Longhorns. I'll come back to that "usually" bit in a minute, but vs. Longhorns, you can reserve a table – an actual table not a stool, get actual cutlery, and at least some of the wild BBQ claims are substantial.
Clearly a nod to their Mosely St. brethren, the "three meat & two sides board" (£12) is probably most people's go-to as it's a lot of feed for not a lot of money. See below, brisket, pork rib, hot links, beans, and (proper beef fat, crispy on the outside, fluffy on the inside thick cut) chips.
The brisket kicks arse on the signature item over at Longhorns. It's soft, meaty, fatty, with burnt ends, and sliced, not "pulled". That said, when I had it "on rye" – noticeably chewier, but special mention for whoever supplies the Di Giorgio restaurants' bread as it's all pretty good.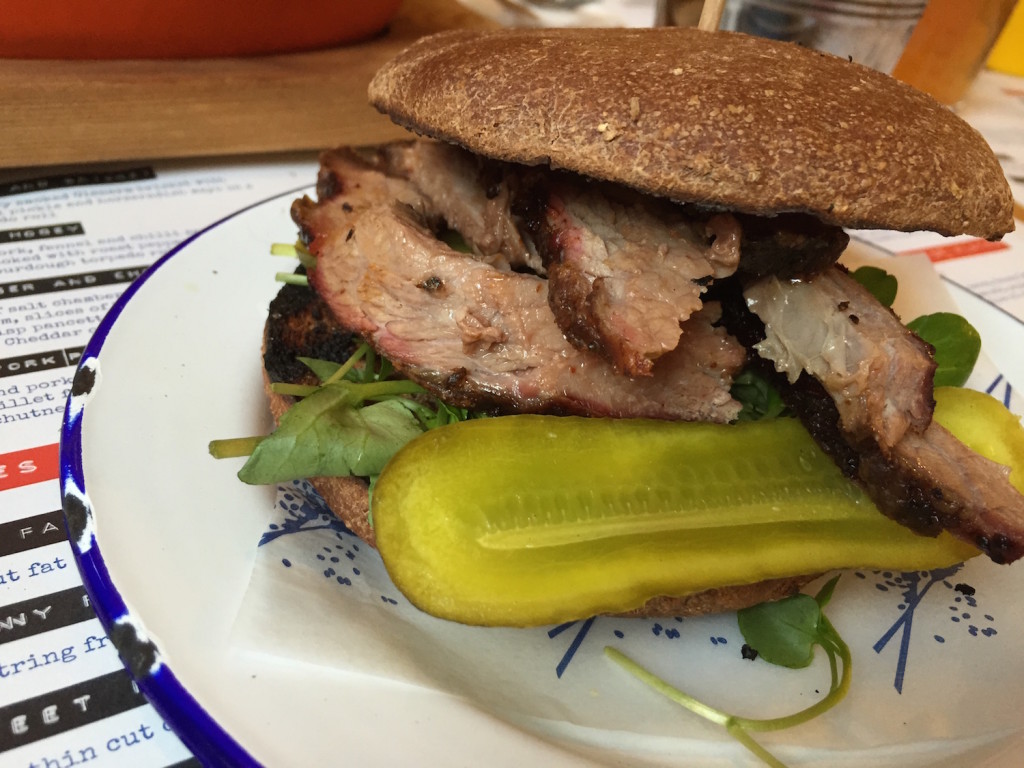 Other menu highlights, the pulled pork with grits and collared greens ticked all the right boxes. While we hit saturation point for pulled pork many years ago, I do rate it here. It doesn't come drowned in BBQ sauce, and you can actually taste the oak flavours through the smoking.
The beef rib (top), a hulking dinosaur bone that requires some serious investment and wet wipes afterwards. It works well with the beans, and is the exact kinda thing you're here for – the time investment required to cook something like this vs. just paying £3.50 for it…you decide.
Special mention for the beans too, which are nearly as good as Lane 7's. I said nearly. They are further supplemented by the excellent black pepper vinegar table sauce, which cuts through a lot of the fat. Actually all of the table sauces shine, herby catsup, smoky BBQ, and mustard mayo all worthy of a large splodge. And another.
So, all good right? Well, there's a common underlying problem of inconsistency. The beans on sourdough here – naturally juicy, smoky, full of crispy bits, and more pork than beans (good!)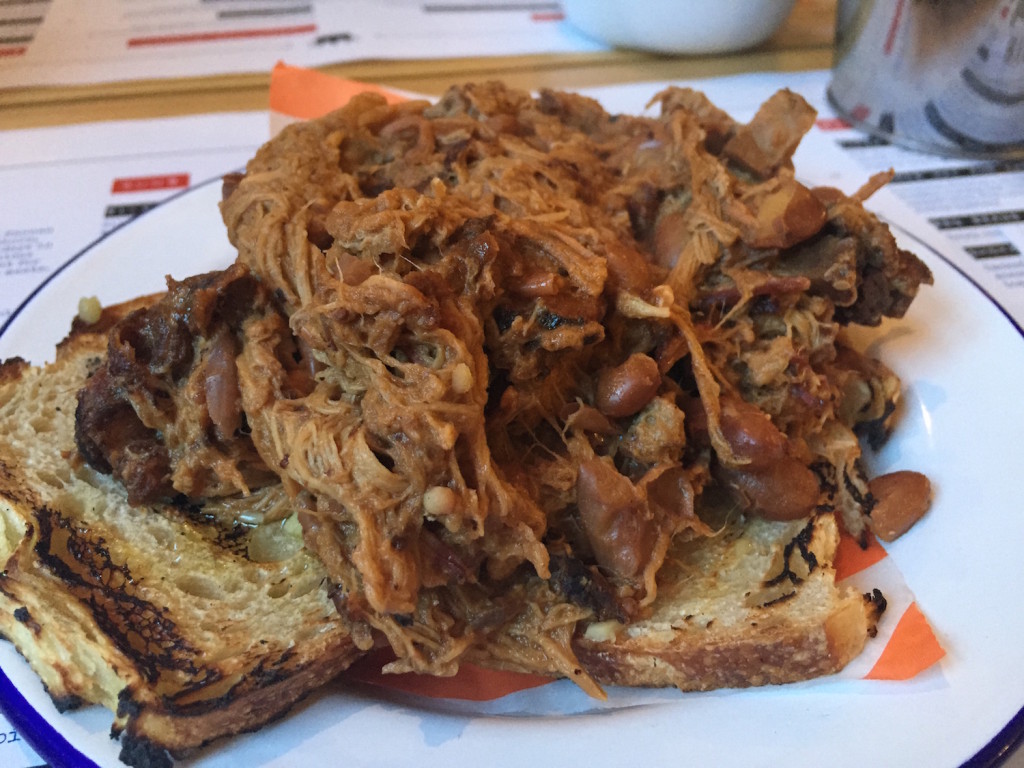 But here – more monotone miry sauce than bean or pork (bad!).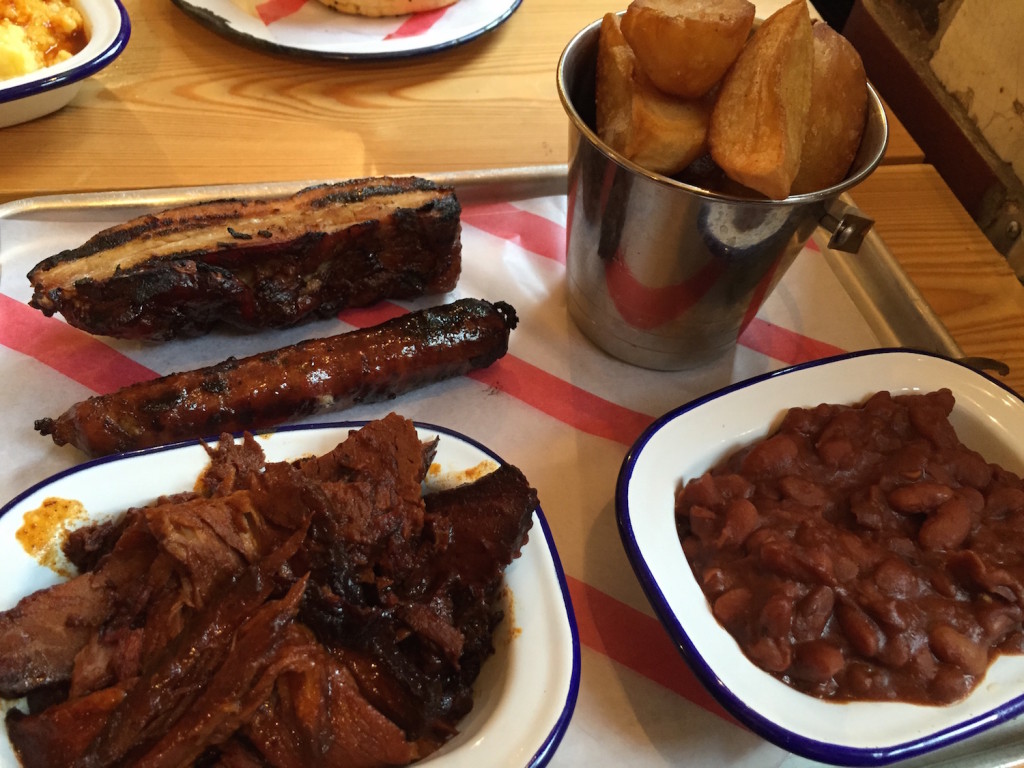 Same goes for the sweet potato fries. Twice now we've been told "chef burnt the first batch so has put another in". Puzzling – especially when batch #2 arrives greasy and a bit underdone really. When they are done properly though, absolutely spot on – crispy, sweet and salty discs of goodness. Sides that haven't suffered this problem, the creamiest mac and cheese, absolutely lifting with meat, and perfect sheets of pork crackling, the very pinnacle of so-bad-but-so-good (good apple sauce too).
I don't know how things can be quite so different from visit to visit.
Easy winner of the biggest disappointment award though was the Bierrex burger from this weekend. Just dry, dense, and not very good. It's a real shame, because it's pretty much the same as the DatBar burger, and whenever we've had that, it's been among the very best in Newcastle. We were eventually comped this one, and it's really not often we send food back…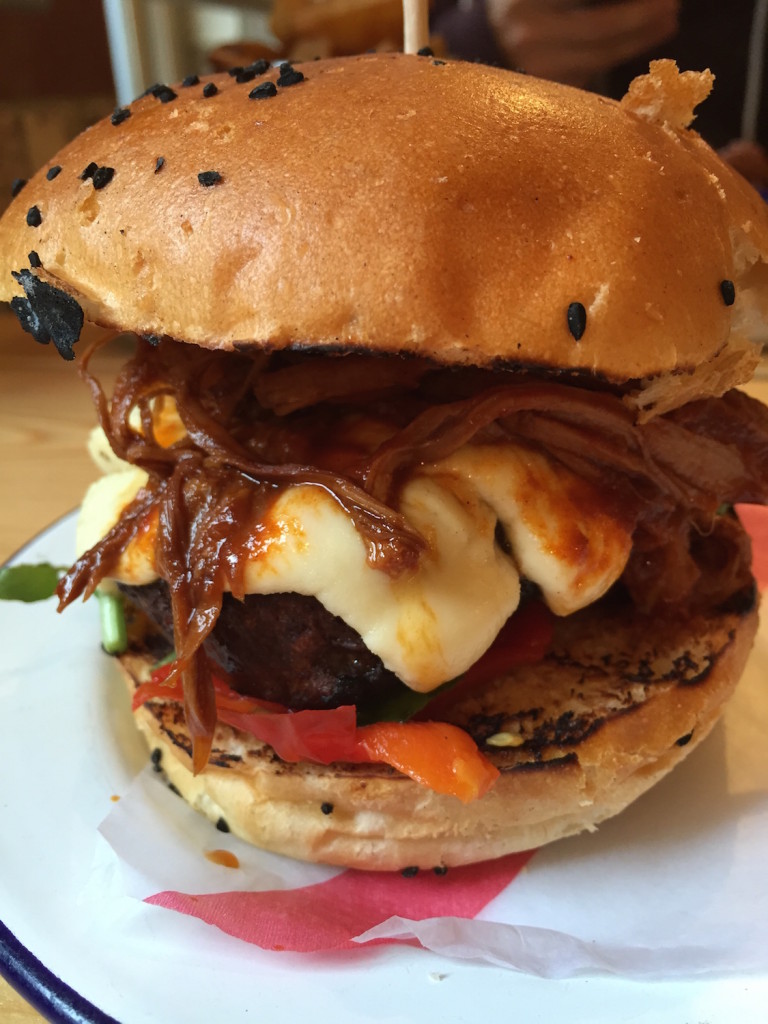 Looks good, right? Aged – and, boy can you taste it – beef, smoked mozzarella & pepper, and pulled pork.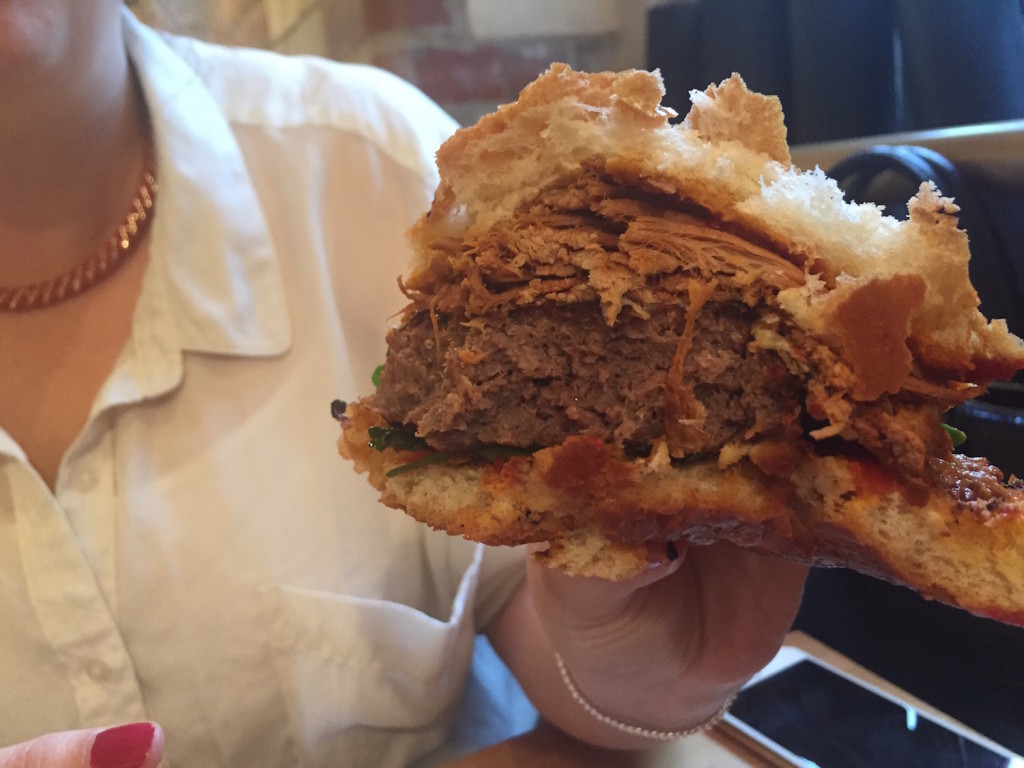 DRY! I don't even mind a really densely packed meat in a burger – so long as it's juicy, which this just wasn't. Even the brioche looks old.
It's a real shame, as when Bierrex is good, for me, it's the best of the bunch. But comments re: inconsistency litter Twitter, the blogging scene, and even TripAdvisor. It needs sorting out. For £3.50, I'll keep giving it another go, but unless you can get a reliable feed every time, my patience will run out somewhere. Anyway, I'm sure there'll be another ten copycat places opening in town over the next twelve months anyway…stay ahead of the game, Bierrex.
Contact: http://bierrex.gustouk.com/wordpress/
Food hygiene rating: 2/5 (worrying)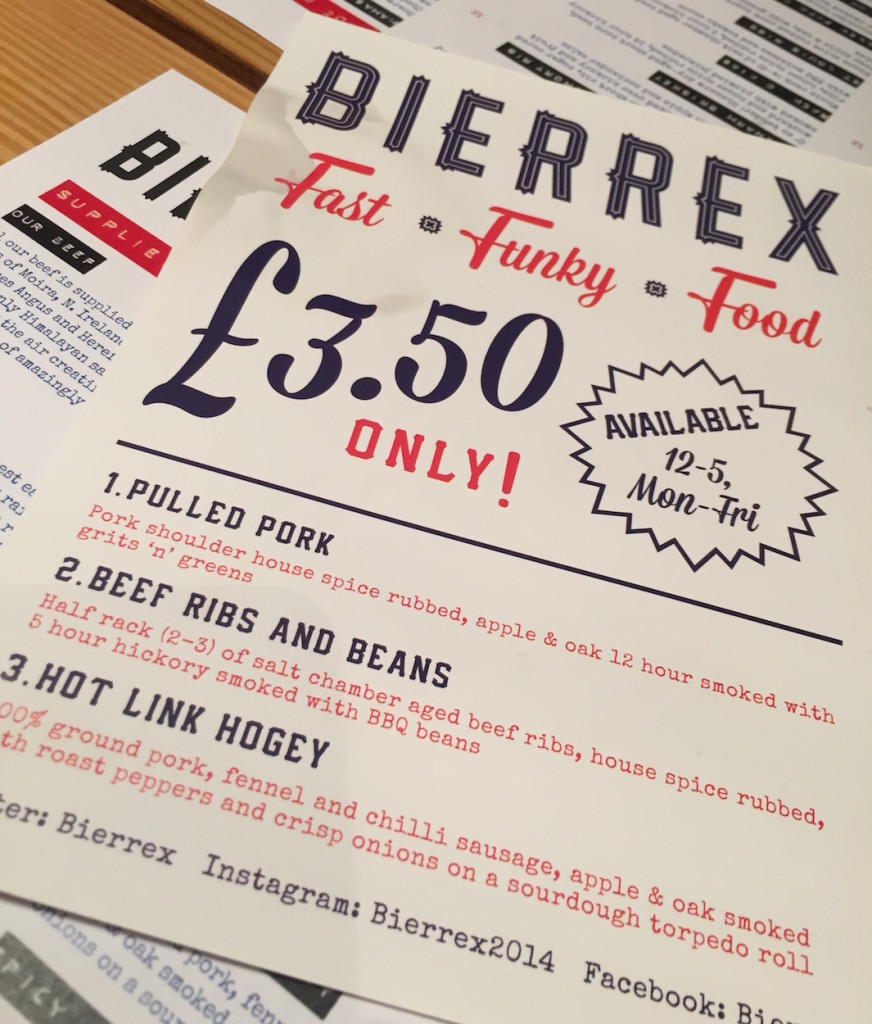 P.S Bierrex are on Deliveroo! Get £10 free food delivered using my code.
Newcastle Eats no longer supports comments directly on posts, instead, why not fire up the discussion on Twitter, Instagram, or email me directly.