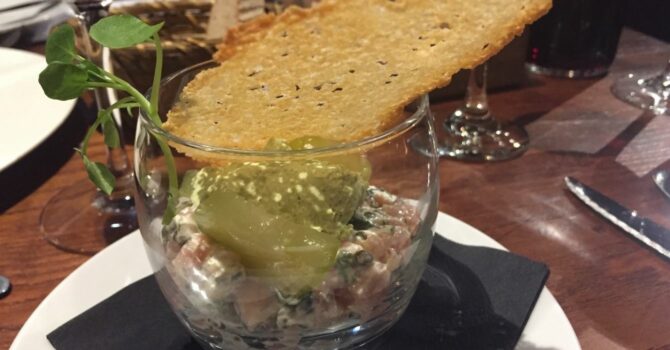 A hug in a 13th century mug.
It can be easy to forget about places like Blackfriars Restaurant (Friars St, NE1 4XN) when there's all the shiny new places opening in town like The Patricia, St. Vincent, and ROUTE. And yet, for the past 18 years Blackfriars has continued to bash out the plates and be one of the most solid restaurants in the Newcastle repertoire.
You know what it's about; oldest dining room in the UK, exposed stone walls, big heavy wooden tables, ornamental. The kind of character that Insta-chasing restaurants dream about, but no amount of neon signs or edgy wallpaper can recreate. They've done the place out recently making it brighter and are using the tables much smarter, which has made a nice difference. The kitchen is still bashing out those Good Food Guide appearances, it's reliably a safe choice for a special occasion, and there's loads going on in their various event spaces. Cookery classes, gin tasting, guest chefs, medieval dinners.
We went for the first time in a couple of years to give the set menu (3c dinner / £21) a whirl. Can't argue with that value.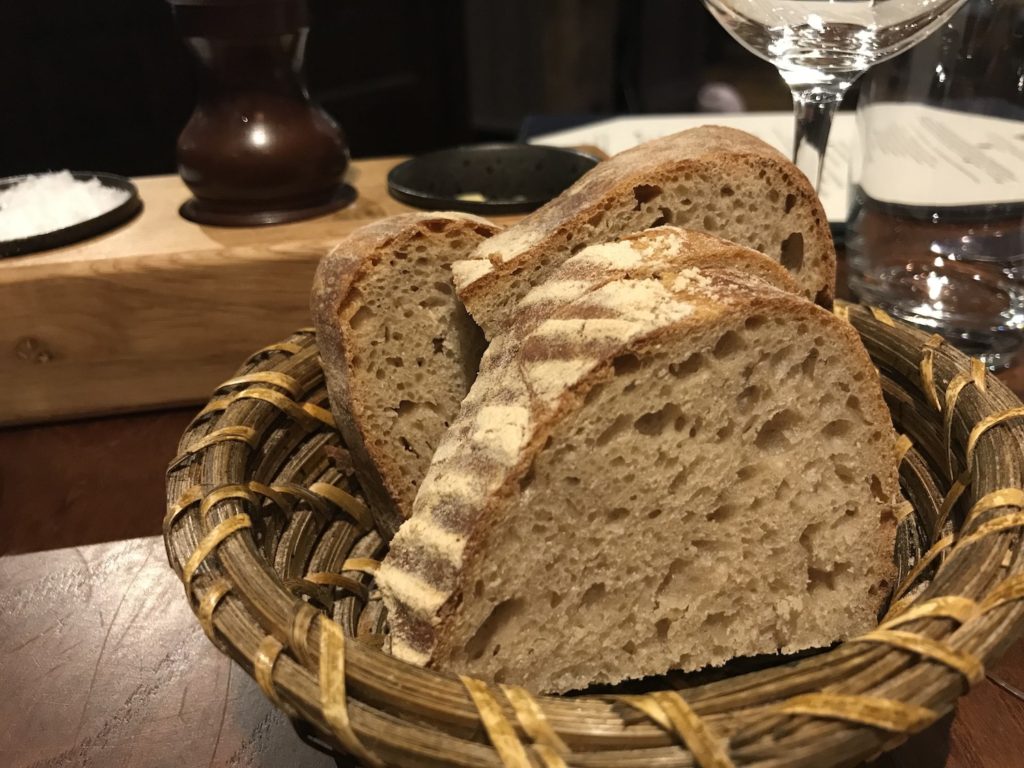 Bread should be a cornerstone of any good restaurant snacking, and thankfully the Blackfriars loaf is till freshly made, served warm, and really better than most. Handy, given the extensive drinks menu to mull over, including the nearly-novelty 'classic cocktails' with stuff like sparkling mead. They play on the history of the place juuuustttt about enough without ever going into daft territory. Wines from £24 can be found a few quid cheaper elsewhere, but the pick of local beers is decent.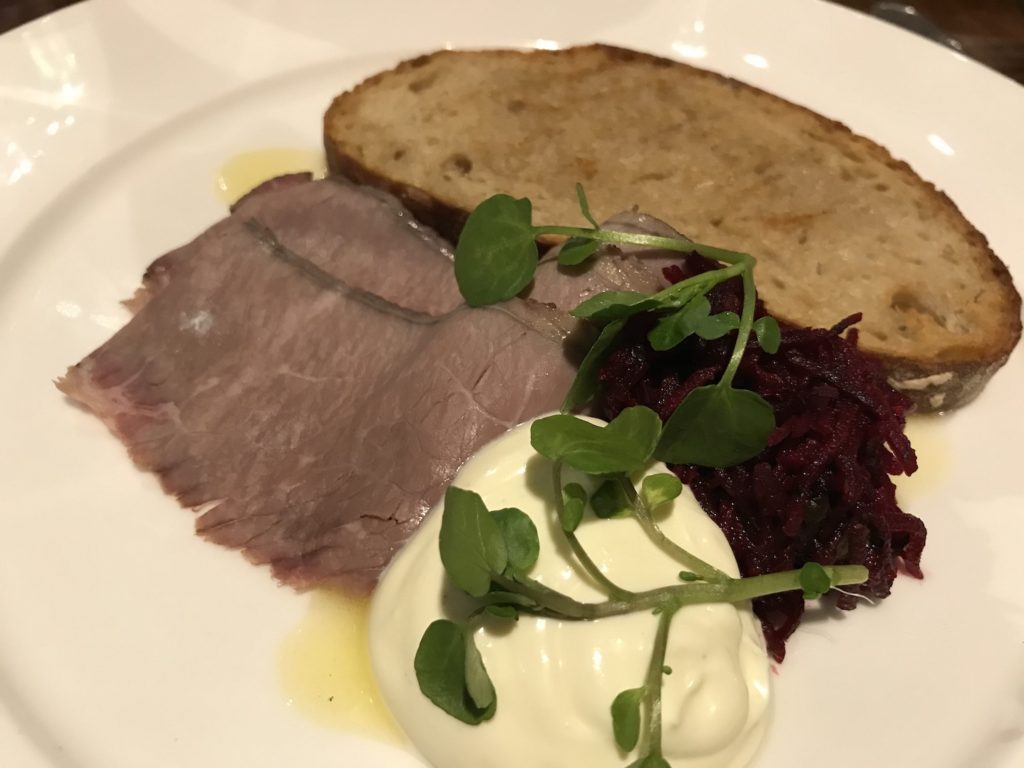 From what I can tell, the food isn't being made down to a price. Menus seem carefully thought out, and dishes don't generally make the cut unless they're hits. A faster moving version of 21, if you will.
Our starters were spot on – the corned beef on toast not quite how I'd imagined it but properly nice. Punchy beef, tangy beetroot, creamy mayo. You know it works. Kate's potted salmon (top) was even better – spiky fresh with pickled cucumber and horseradish crème fraîche. I wouldn't have changed it. Kitchen is very good at this type of thing.
I reckon each time we've been to Blackfriars has been in the depths of winter, and maybe the feel of the restaurant just lends itself to that. It is cosy. What it does mean is that you get this type of food, which in the cold January, just after that first shocking week back at work, is exactly what is needed.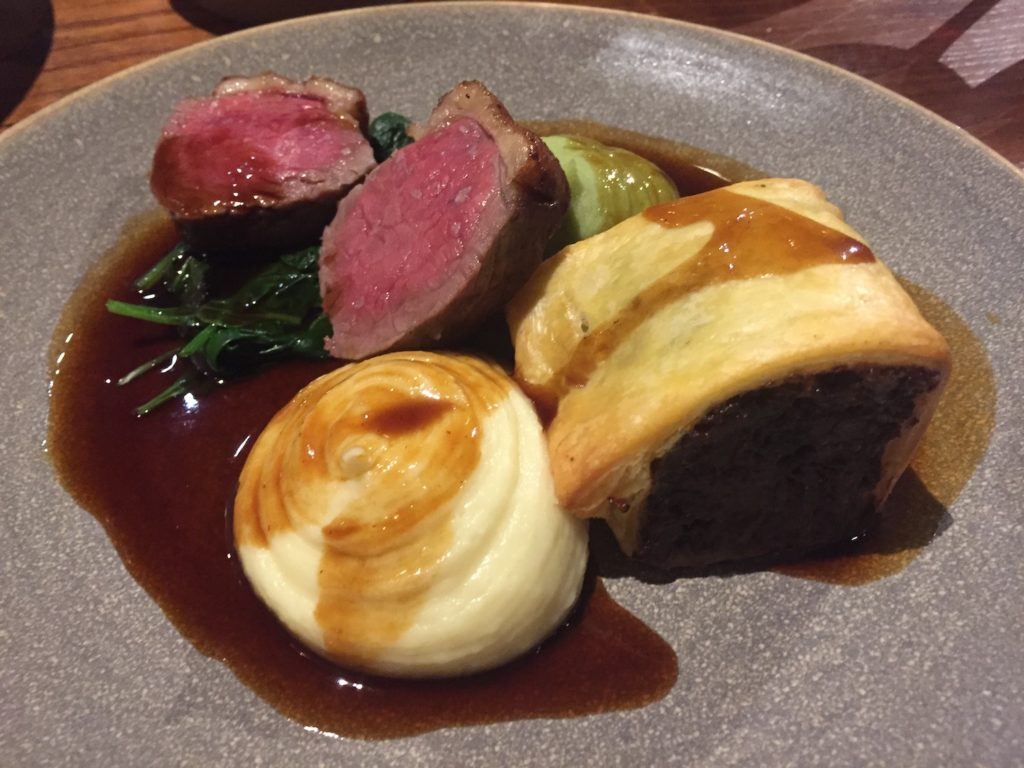 OK, so the wellington is a £4 supplement on the set menu, but no qualms about that. It's actually shredded melting beef with an expected nub of intensely beefy, presumably dry-aged steak on the side. Pea puree, mash, spinach are well done. It's comfort food, elevated. What lifts it from being Sunday dinner fare is an excellent jus/gravy and though pastry on the welly is a little soft, I'd love to eat this all over again, twice.
Very hard to pass on the fish pie/minted peas, but this pork belly was just as good. Lots of restaurants will serve this type of thing ("oh meat and two veg is easy"). Few will do it as well as this – never mind for the price. Bit of crispy skin on the side, beaut of a contrast between savoury cauli puree and slightly sharp apples. Joyful.
Deserts, I passed on plum crumble, orange brûlée, and chocolate delice for my one true love which is sticky toffee pudding. It was fine, as sweet as you can imagine with a great sauce, but I've gotta say my mam's version this Christmas was better ??‍♂️
Bread & butter pudding had buckets of tangy marmalade coming through, and all the stodgy goodness you expect. No hint of the whiskey in the custard, mind.
There was another table of 36(!) in that night, and it didn't impact us at all. So a good job from the service team, which I've always found to be bang on here. You will pay a 10% charge, but that's standard these days. But that's a discussion for another day ?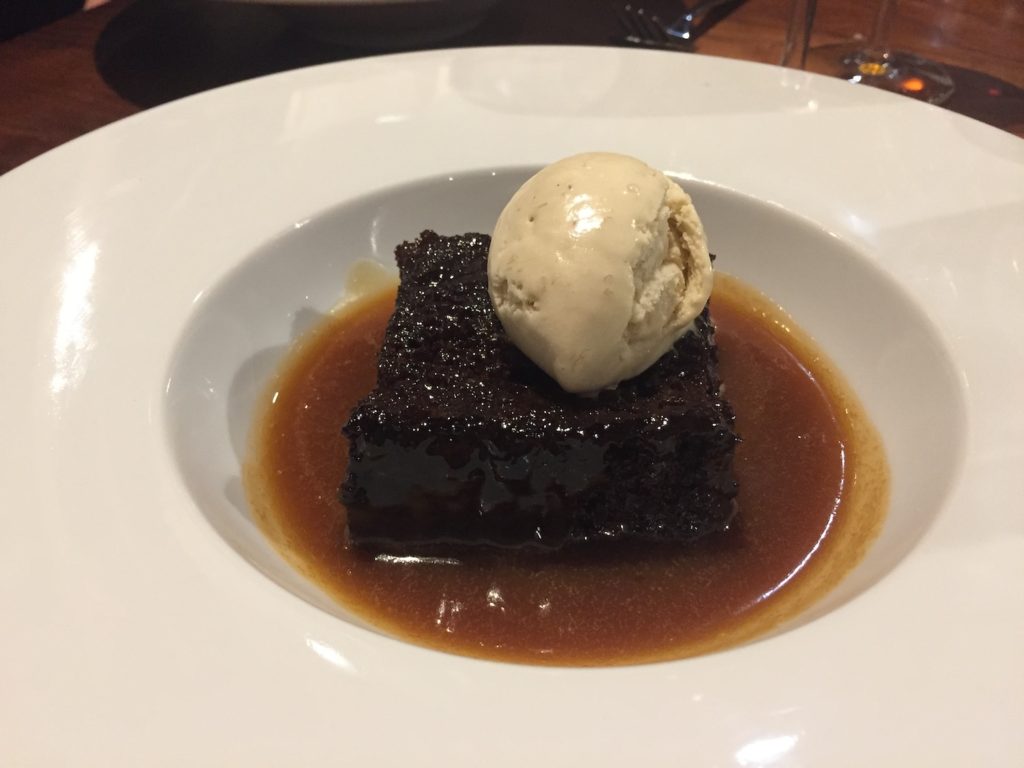 Cannily, the smart upsell is on dessert wines. And well, mead/port/whatever to finish just feels right here. They're also peddling 2x matched glasses to go with your meal which is an idea I like. Our bill for 2 + wines came to £80.
Blackfriars is still one of my favourite Sunday lunches in memory, and now occupies a nice spot between the more casual and coastal Hinnies, and the finer and fancier feel of Dobson & Parnell, serving wholesome scran that you just want to eat.
Yes us Magpies like to coo over to the latest new and gimmicky thing (which seem to pop up at really an alarming rate), but it's good to know that Newcastle still has some reliable flagbearers too. Whereas returning to 21 recently left me feeling like "CMON surprise me, do something even slightly different", here is a little more like rediscovering a comfy jumper you haven't worn for a while.
We won't leave it so long until our next visit this time, Blackfriars ??.
Contact: blackfriarsrestaurant.co.uk
Food hygiene rating: 5/5