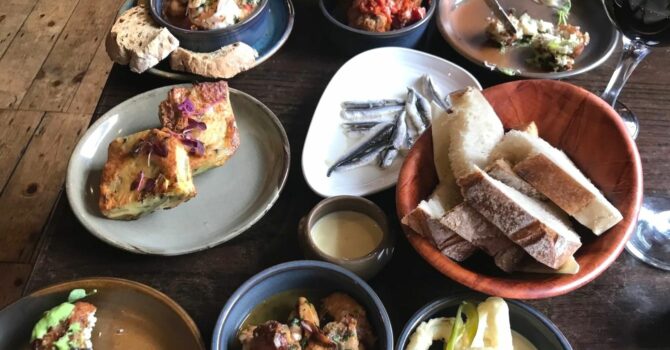 ¿Has estado en Heaton?
Boquerones Tapas and Cocktails (194A Heaton Rd, NE6 5HP) sprung up with little fanfare just a few short months ago.
It's from many of the same team (and you'll see from the interior, unmistakably the same building) as Lost & Found, which was a great little spot. And to be honest, apart from Fuego, El Torero & Tapas Revolution, there's not much going on in the Newcastle tapas land. Which, given the recent trend for 'small plates' dining is surprising, and a bit of a shame.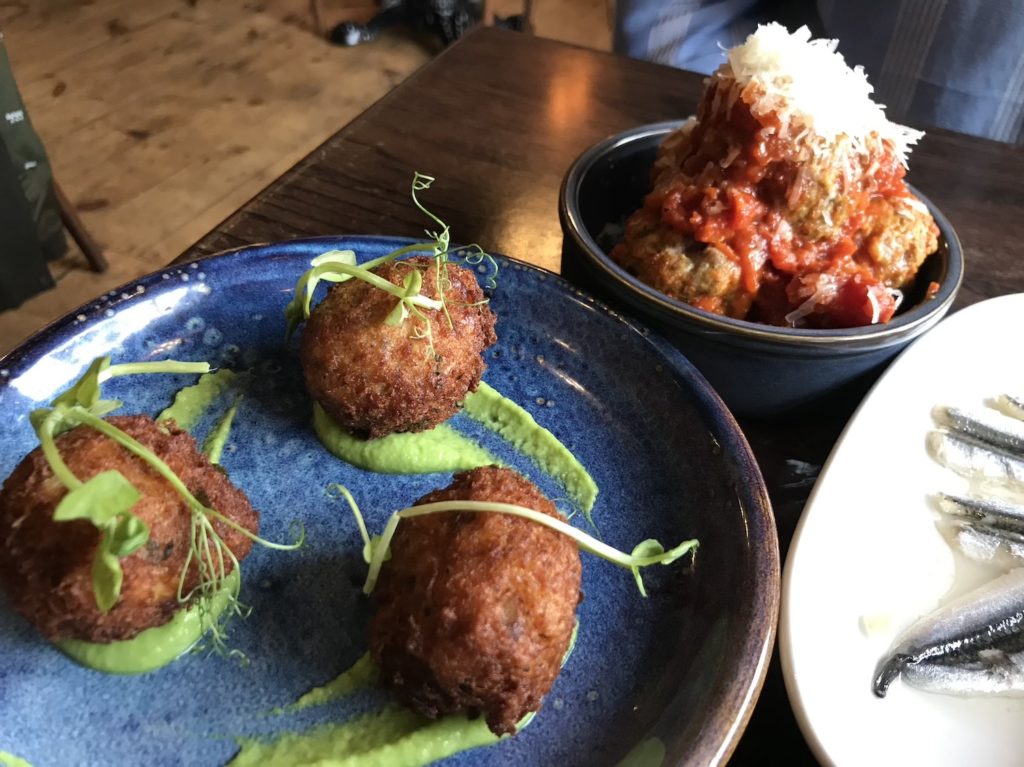 We nipped along last weekend to check out the lunch menu – 3 tapas for £11, which you can't argue with. Go at any other time, it's never gonna break the bank.
The main thing that struck me is that it's not all just 'fried shit' like many faux-tapas restaurants (particularly those down the coast) are doing. There's some actual cooking with even a nod to some vaguely Spanish dishes. Not just breaded camembert. I mean, I ❤️ deep fried food as much as the next guy. But you see those pics you see of 'out for tapas with the girls', and it's just multiple bowls of small beige balls. No wonder other nations – looking at you, rest of Europe – snob about our food.
If you venture as far as the specials, there's recently been some swish looking octopus & orange salad, homemade Mato cheese, and other well intentioned dishes.
They're pitching it as Boquerones Tapas & Cocktails, so there's extensive drinking to be had too, with a big focus on G&Ts. Solid local and Spanish gins, with interesting twists. And they're only £6 or so, so you're benefitting from Heaton-land pricing too ?. My sangria (available white, red, rose) was a bit wet really, not enough alcohol. But there's some good nods to Spanish sherry and vinos, with our recent favourite from Alicante, Monastrell – big, sweet, port-y and jammy – particularly pleasing.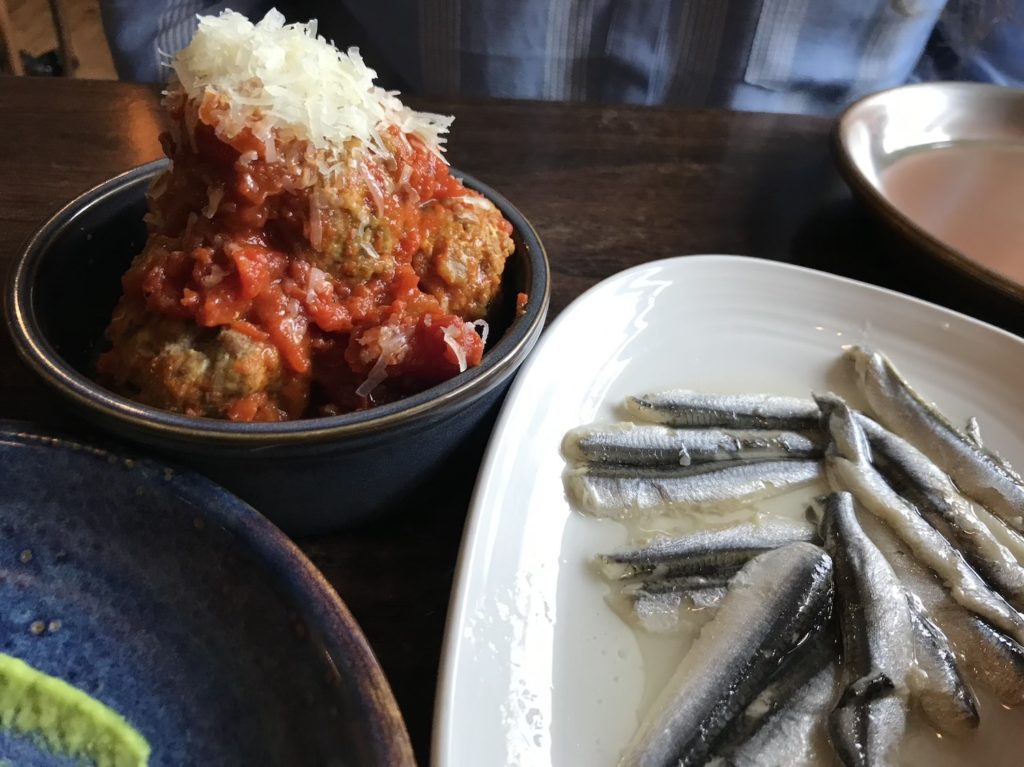 Anyway, you can't come here and not get the boquerones. 'Not the shit brown hairy types' the menu LOLs. They're fresh and spiky little guys, easy going with some bread, if not the very highest quality little you'll ever find. Those albondigas were decent spheres of meat too, with a gentle spicing of something saffron-y. Interesting and unusual but juicy, meaty and satisfying. It's a dish a lot of Spanish-esque restaurants get wrong.
My dish of the day was this chicken in a sherry and lemon sauce. The super sharp flavour got right through to the meat, tenderising it at the same time. And of all the things here, I could have had a 'main' of these. We should be cooking more stuff in sherry, it's ace.
Calamares on the hand, didn't work at all, with a really rock hard tempura batter.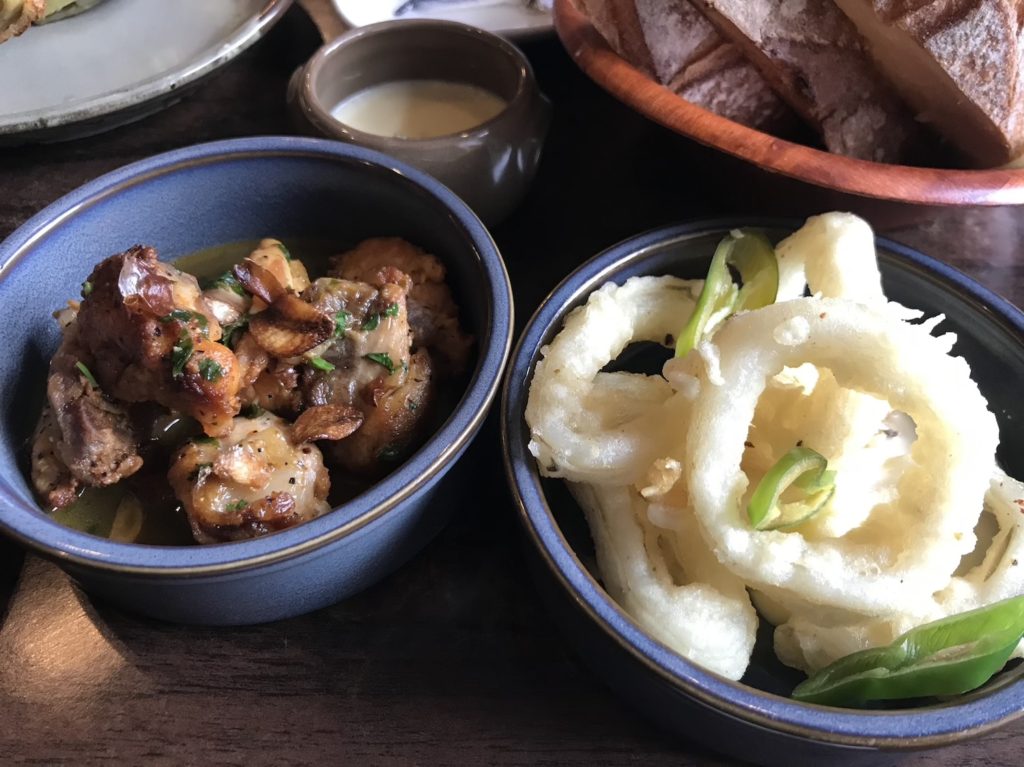 Gambas pil-pil isn't part of the lunch menu (£7) but the chubby prawns are usually a good yardstick. But with loads of limp tomatoes and no real hint of smoked paprika, this isn't pil-pil. Still tastier than most prawns you'll get out and about, but not nearly as humming with garlic-laced oil as I'd have liked.
Much better was the tortilla. Gentle kick of thyme(?) about it, which was a nice twist on what can often be rubbery and bland. It was obviously reheated, but c'mon, it's £3. Would order again, or I could see this being popular in the AM. Salt cod fritters/croquettas were solid little nibbles of salty smoothness, with a nice bit of cooling & contrasting pea puree.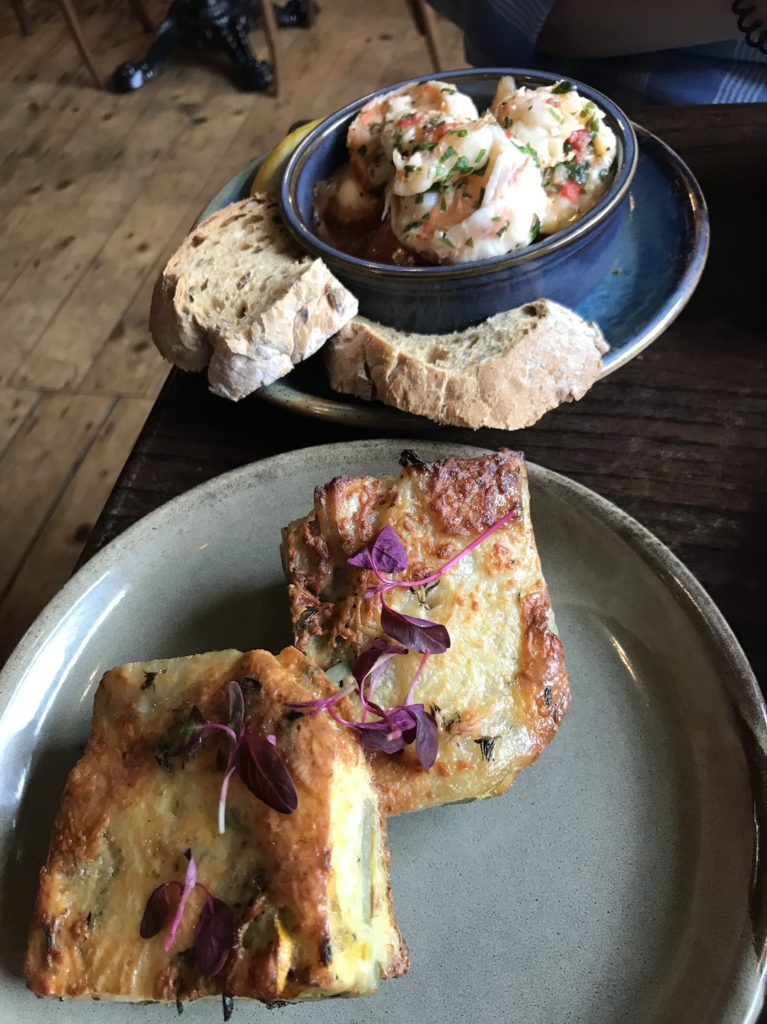 They're already touting their churros as 'famous'. And fresh fried though they were, just barely cooked, a little wet in the middle. Dark chocolate sauce was everything that makes you love cocoa, toffee was a bit thin. I licked the last scraps out of the bowl anyway.
Service is friendly. The place has still got a family vibe about it. And it's something a bit different, especially for Heaton. They've succumbed to 'doing' brunch as I guess you have to on Heaton Road, but if you only came here for brunch you'd be missing out.
There's some real nice tapas to be had here, so if you're a student or this is a neighbourhood restaurant to you, knock yourself out. If you're a little further out, make the trip especially, and enjoy a couple of laid back G&Ts. In the postcode area where chain restaurants are nowhere to be seen, the likes of Starks, Flint, and Boquerones mean that Heaton is really stepping up its game. ¡Vamos!
Contact: via Facebook
Food hygiene rating: 5/5