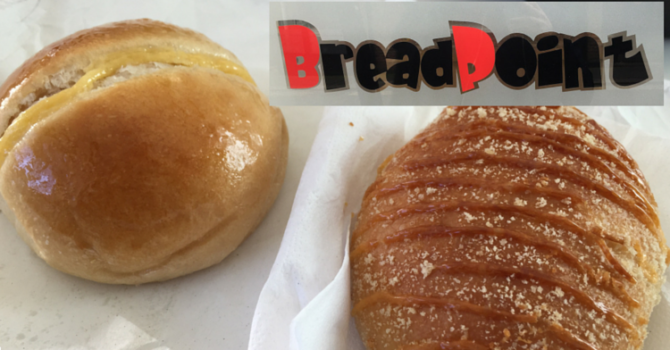 Breadpoint (NE1 5EU) is a Chinese bakery just off Charlotte Square. Heard of it before? Me neither.
I can't find much else out about it online, no website, no publicity, which is kinda unusual (refreshing?), but it's been there for around 7 years. It's 60 seconds from work, hence I've had everything off the menu at some point. It's been a bit of a favourite for the 3pm snack attack.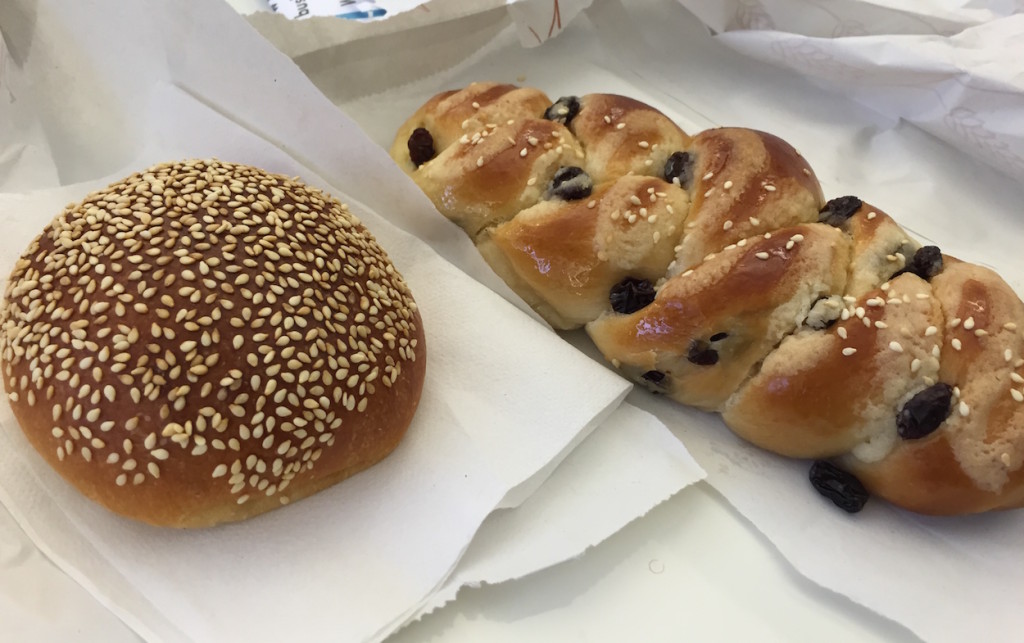 It's a simple bakery, with a few tables off to the side if you want to eat in, or quickly takeaway. They basically sell sweet and savoury stuffed breads and chinese-style cakes, as well as some bubble teas, fruit teas and well, that's it.
Like a lot of asian breads, even the savoury ones are quite sweet. They are super-soft though, which I think is a by-product of making a sweeter dough. There's also lots of custard & mayo, even in this spring onion/seaweed combo. It takes you by surprise, that's for sure. I guess it ticks the sweet & salty box very well.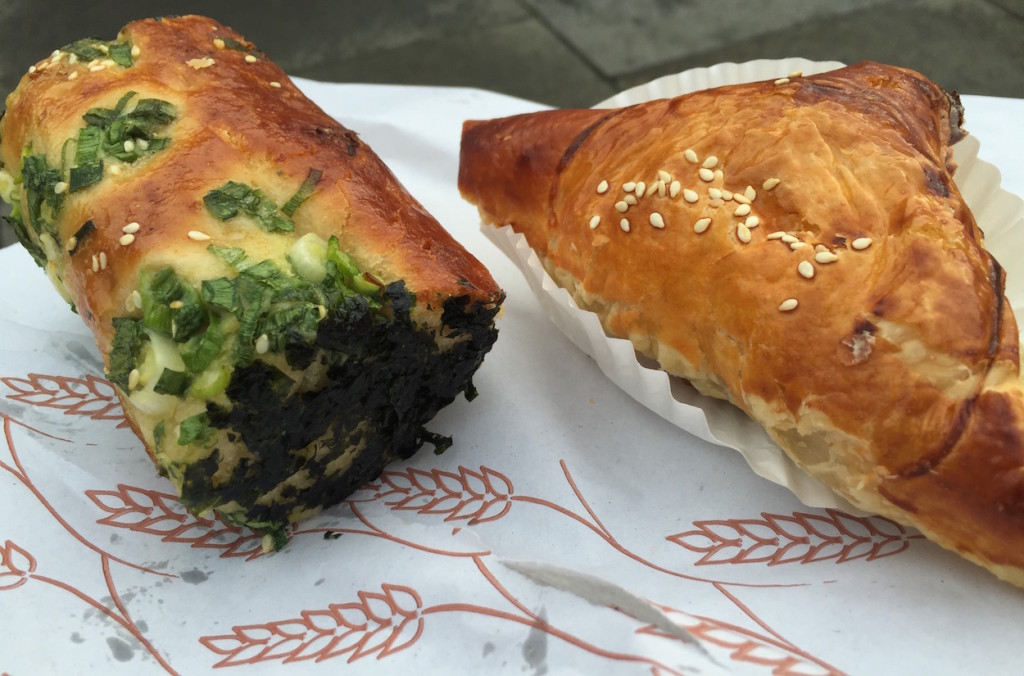 Nigh on everything is less than a quid so you're best off just grabbing a few things that sound interesting to you. There's curried chicken rolls, beef satay pastries, red beancurd, custard tarts, huge OTT-designed Chinese cakes, and very simple coconut topped bread rolls. If it's your cup of tea – it's not mine – there's bread rolls filled with mini hot dogs and a cheese slice.
Favourites: I think it's the custard bun (60p). Sweet, soft, like a Greggs iced bun with added coconut and extra sweetness, or the raisin plait (top) – ideal with a cup of tea back in the office. The pastry items are all good Greggs substitutes – flaky pastry (sometimes a little past it's best), and a dinky amount of filling in them make them not too heavy. There's a nata/portuguese tart too, which has fab pastry, but kinda bland custard.
You can get the obligatory bubble tea and some of the fruit teas are kinda interesting. Again, they're market-beating, mostly sub-two quid, so we've found it a good place for an impromptu meeting.
It's a bit of a hidden gem that's easy to miss, so I thought it was worth a shout out. As I had long suspected, pretty skanky on the old food hygiene scores though… Does anyone know, do these guys supply many of the Stowell St. restaurants?
Contact: via Facebook
Food hygiene rating: 2/5
Newcastle Eats no longer supports comments directly on posts, instead, why not fire up the discussion on Twitter, Instagram, or email me directly.