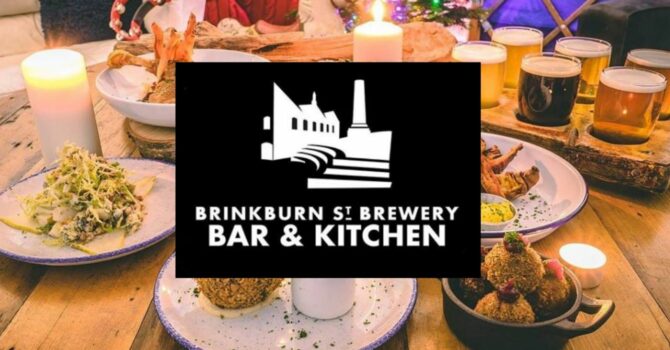 Can more people make beer + food matching a thing, please?
I probably haven't conveyed this on here, but taprooms are my absolute favourite places in the world to be at the moment. Cut out the middle man – get beers direct from the source at almost-cost price, in a super casual environment. And typically, with some OK scran on the side. They're slowly emerging in Newcastle. The most obvious shining beacons being Wylam Brewery & By The River Brew Co. but see also my favourites in Manchester & Leeds: Cloudwater, Magic Rock, Northern Monk, Track, ABC, and tons more in those two cities alone. It levels the playing field, with microbrews mixing it up with the big boys.
The scran in these places is typically bought in from decent local producers – see Cloudwater's bread board from Pollen Bakery, or always-rotating street food from Magic Rock including locally, ParmStar, and The Fat Hippo. It makes so much sense both the business and for punters.
So Brinkburn Street Brewery (3 Hume Street, NE6 1LN) is quite an exception. they've got a kitchen worth visiting just for food, and the beers only serve to make it all the better.
We've been a couple of times for scran, and I'll have a separate post about the 'regular' kitchen, cos it's bloody ace. Think, pub classics, done well. In a similar vein to The Broad Chare, but with a little more fun, a lot more beery ingredients, and a lot less formality.
So when the guys asked us along to their first 'tasting' event, I jumped at it. Six courses, six of Brinkburn's (mostly) great beers. Full disclosure: The ticket price is £45 which we didn't pay. Though the guys didn't explicitly request a post on here, it was 100% a good enough night to justify it.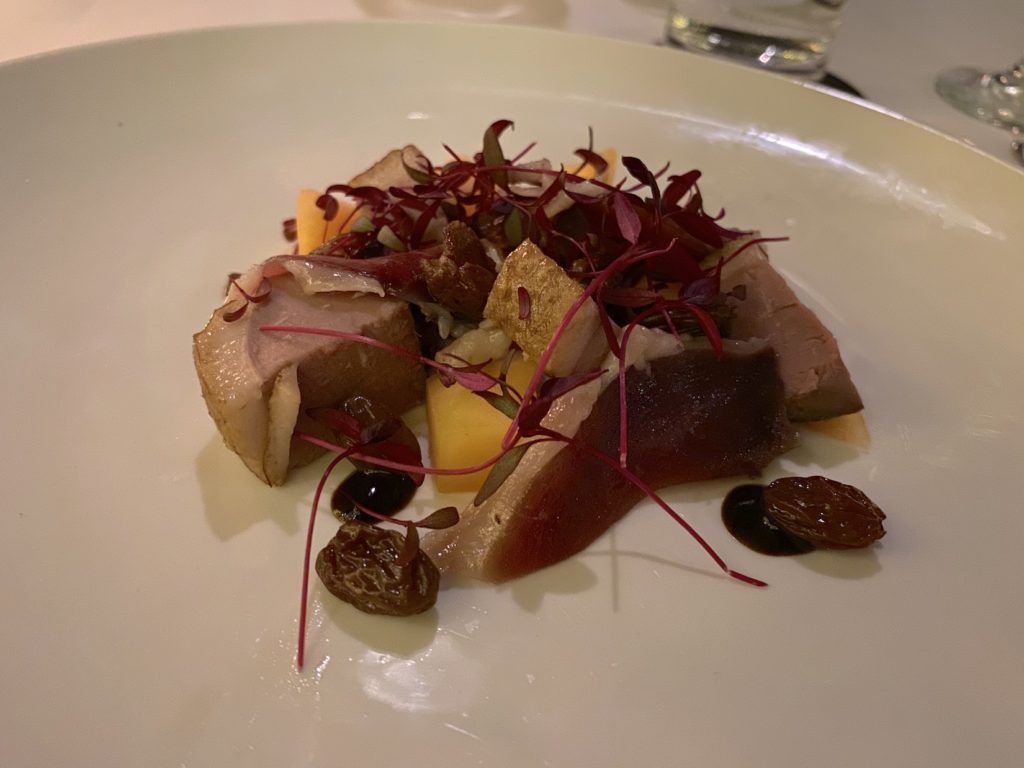 First up was duck two ways, melon, and raisins. Solid duck ham, and a nubbin of duck breast provided the backbone to sweet melon (bit too underripe!), beer-pickled raisins, and a beer vinegar sauce. I really like that they used a lot of beer in the cooking – it's here on almost every dish in some form of sauce or garnish (sometimes 3-4 times!) which is an impressive use of the core product.
Beer on the side was Byker Groove (IPA). I ❤️ Sorachi hops so having not tried this this was a winner for me – lemon & coconut and super light.
Service was a little all over the place, but this was their first one so hopefully lessons learned. And you're on communal candlelit tables which I know will put off some. That aside, the events hall/space at Brinkburn is really unusual, and if you'd like a taster, get along to one of the quarterly beer festivals to suss out the vibe. It's a cool mish-mash of a venue. Quirky, but cosy and certainly a pleasant place to spend four hours(!)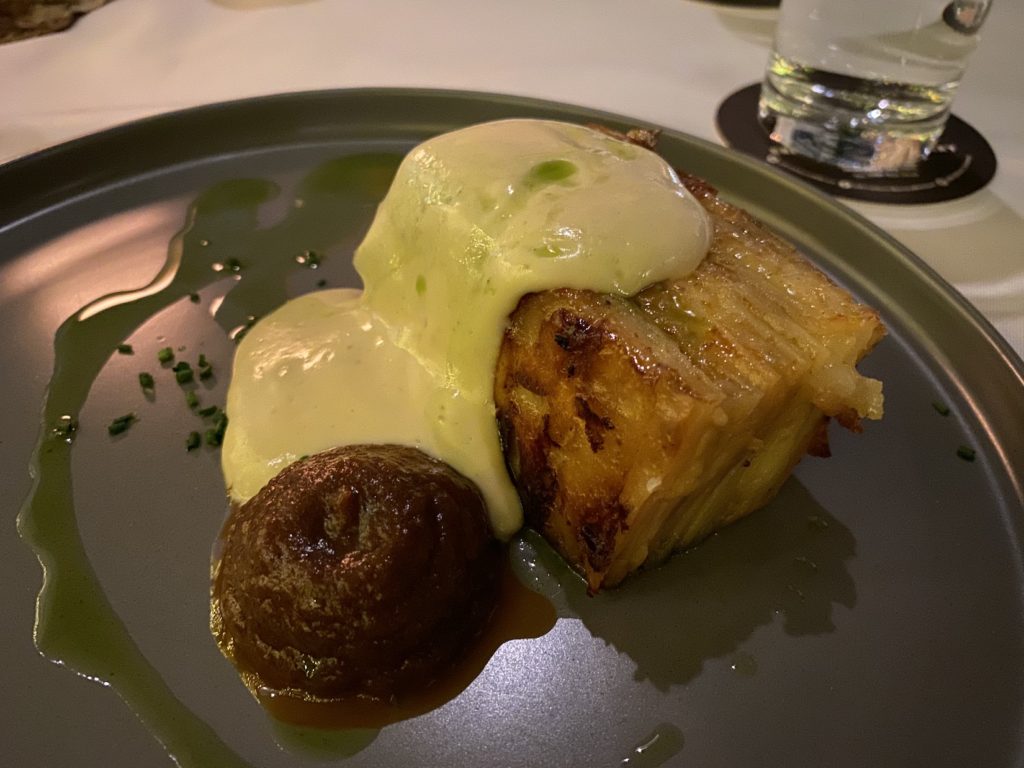 Continuing the local love – pan haggerty with beer cheese sauce. Northumberland cheese in the oozing sauce, and Brinkburn's own Byker Brown Ale in both this and the chutney. The pan haggerty here is great – more of a crunchy and cheesy gratin than anything, but incredibly moreish. They have this dish on all the time downstairs so definitely give it a go. Add a very agreeable Brown Ale pairing, malty, and biscuity without overpowering the dominant cheese sauce, and I'd eat this again, right now.
Although chef Gareth Baty didn't intro it like this, crab & lango parcel is, I reckon a v posh Gregg's cheese pasty. Crispy filo, soft seafood, and the Brut IPA sauce brought it all together with a touch of ginger and vermouth to keep it really fresh. An interesting dish – don't call it 'Geordie Tapas' but that's what it is, and it's been done better here than a lot of past attempts at doing this kind of thing.
'Ham & pease pudding' is a riff on another Geordie classic. The ham here is cured pork belly (with Charlotte's Butchery supplying the best quality meat, as per), very slowly cooked and more like a ham hock texture than anything. IPA in the apple sauce, fennel in the pease pudding, bit of crunchy salad, I think this is what refined pub food looks like. If you don't like food like this, are you even alive? Very hoppy IPA on the side is an obvious pairing, with lots of bitterness to cut through the fatty pork.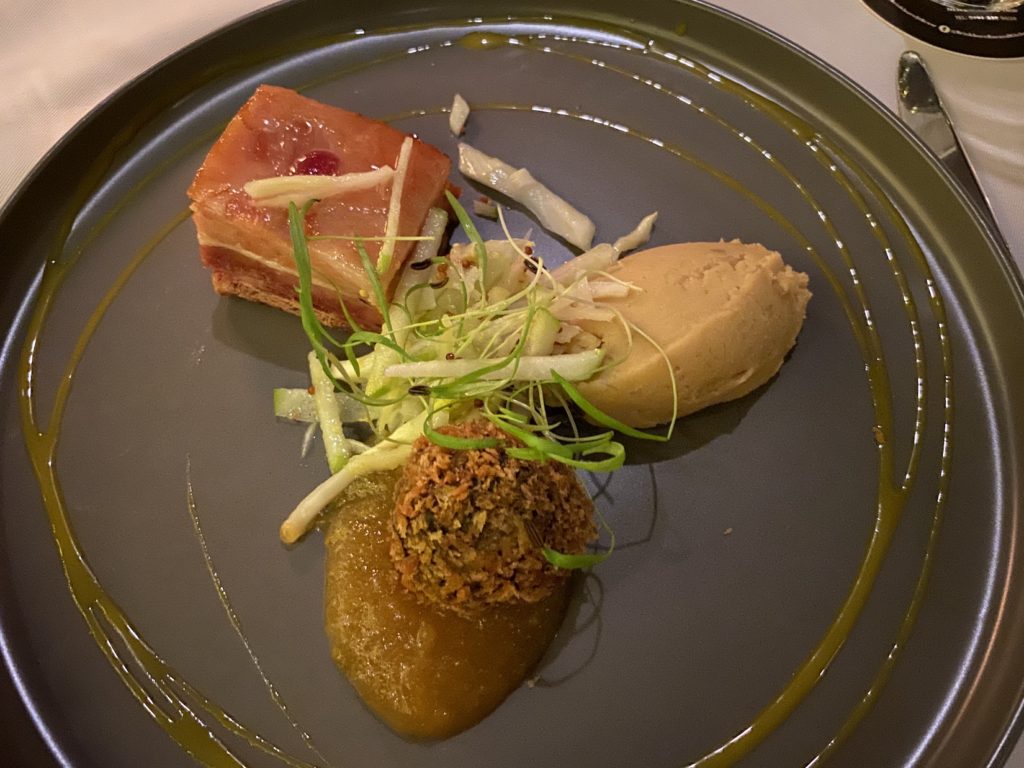 In 'why have I never seen this done before', a lip-puckering palate cleanser made with a sour. Like licking a battery, if that battery was a deliciously refreshing cherry & white grape sour. I'm 'over' raspberry milkshake IPAs, but it was an uncanny match for the sorbet. And y'know, the alcohol is starting to kick in by this point. Happy days.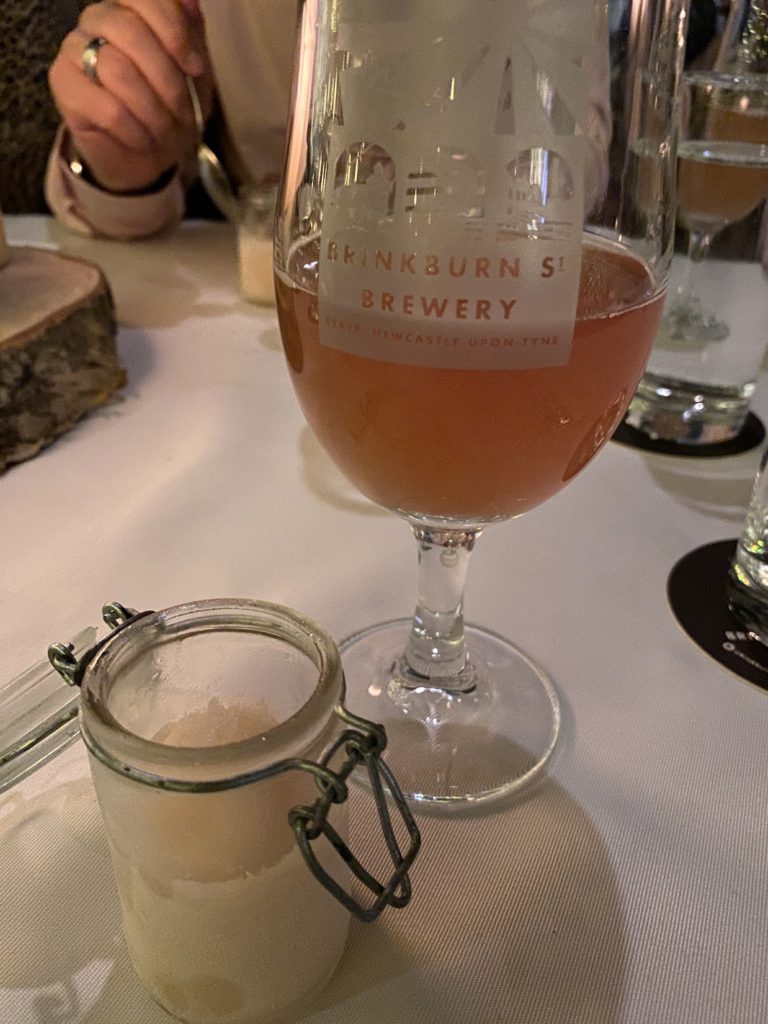 Finally, a super-glossy, rich chocolate cremeaux with a raspberry ripple ice cream and slightly tart raspberry sauce. Chocolate & raspberry is obviously textbook, and it makes even more sense with Rising Sun – Brinkburn's own chocolate & raspberry porter. I love this beer, even more so in its huge 10% imperial form, but a lush way to round out the night.
By the time we get out, the bar downstairs was closing which was a bit of a shame as we were up for further beers. But apart from that, a lovely way to spend an evening that isn't just rocking up and ordering a la carte and being out in 90 minutes. Different surroundings, a quirky spin on the slightly tired supper club genre, and great beers back up really solid food from the Brinkburn Brewery kitchen.
As I said, this was £45 which included an arrival drink, six courses of food, and six good measures (~2/3 each) of beer, which I think for the quality of the scran and drink on offer is great value. If you can't make it along to one of these events (I believe the next is January 2020), make sure you give the main kitchen a try, for a satisfying feed ??
Contact: brinkburnbrewery.co.uk
Food hygiene rating: 4/5
* We were invited to the evening and so didn't pay for our meals. I will post separately about Brinkburn Street Brewery's 'regular' taproom and kitchen in the near future *