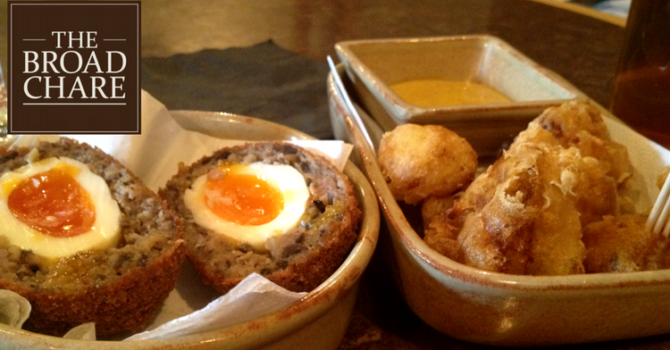 It's one of the best pubs in Newcastle, doing one of the best Sunday lunches…you know the drill.
I can't believe I'm into a sixth year of doing this, and god I cringe sometimes when I look back at older posts – like my only other words on The Broad Chare. I'm letting the team down really, as it's easily one of my top three places to eat in Newcastle. That said, I should be on bloody commission for the amount of people I send there…
Anyway, It had been a 3am finish this Saturday ???????? which called for a monumental Sunday lunch.
The thing about The Broad Chare is, it actually does what it says on the tin. So, so many other places are trying to do great pub food, but here they just nail it, every single god damn time. The byline is clichéd as hell, but "proper pub, proper beer, proper food" is exactly what you get. It's part of the 21 Hospitality Group. Go figure.
It's a menu where you can't lose no matter what you order, but the treat I spied on the specials menu this week was girolles, bacon and peas on toast (£7.80). If you're unfamiliar with The Broad Chare, this is textbook what to expect, and exactly what you come here for – comforting, rich, unctuous, and just feel-great food. Tender mushrooms, rich chicken stock sauce with bacon and garden peas, hint of tarragon. Absolutely bloody lovely.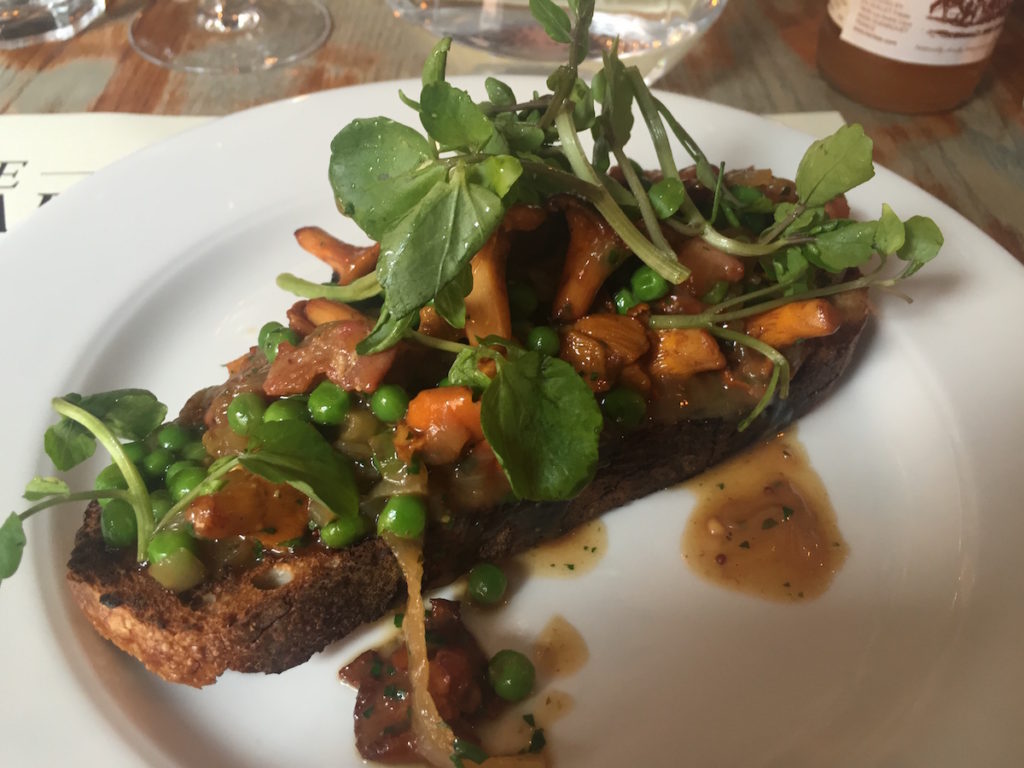 Kate got a slightly lighter pigs head croquette salad which came with pickled(?) apple, and again proved that you just take a few simple things which work well together, and give them enough care to let them shine, and you end up with a winner.
If you haven't had the bar snacks – where the hell have you been – the scotch egg, pork pie, cauli fritters just can't be touched in the North East. If you're new here – skip starters and get one each of the bar snacks, you'll not regret it.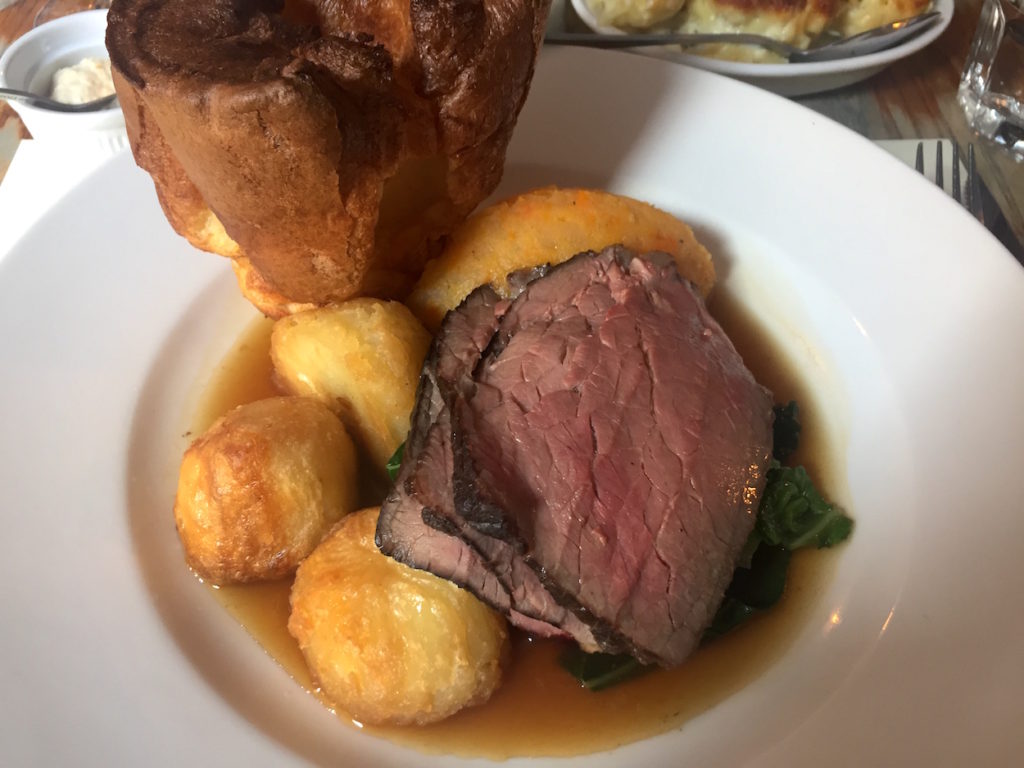 The main event. Look at that beef – that's as close to perfect as I've seen in a while. And Kate's fistful of roast lamb was not just plentiful, but some of the softest I've ever found. Great Yorkshire pud, fatty potatoes, hint of green on the plate, it's just spot on.
You'll pay a service charge, but it really does keep the standard high at 21 restaurants – the simple crowdpleaser today was getting extra gravy, horseradish, and mint sauce without asking. The cauli cheese also rocked.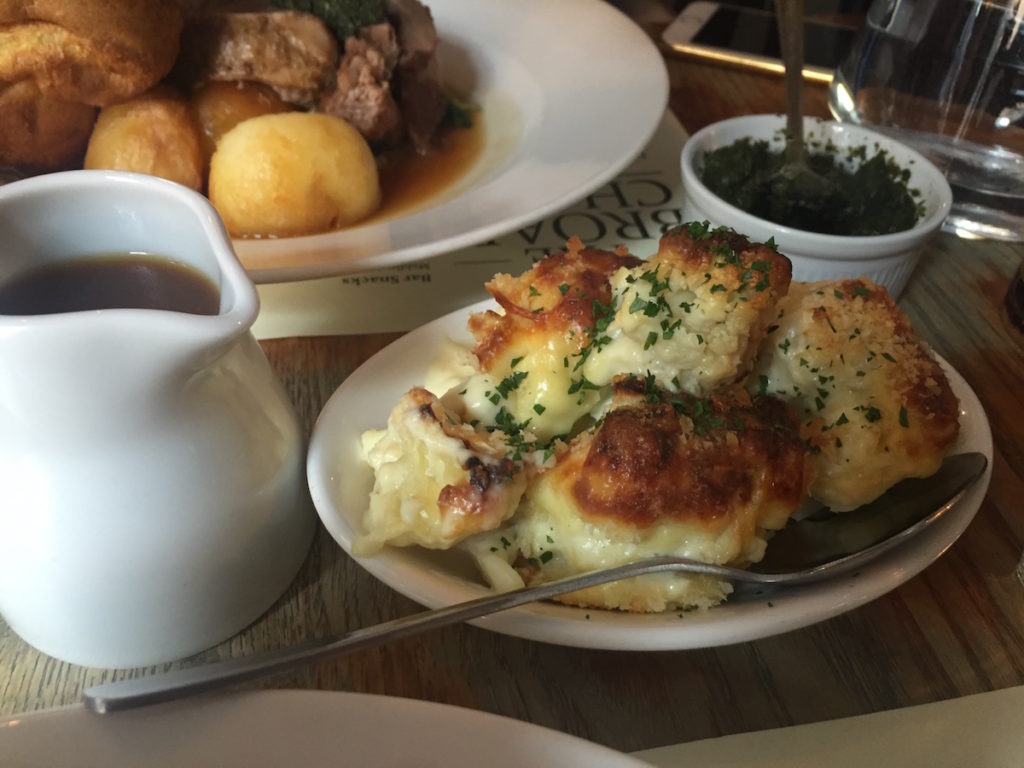 It's £13, which OK, is a couple of quid more than a lot of other Sunday lunches, but it's 100% worth it. This is a lot of food. So there was no way we were managing puds, but another Writer's Block, their excellent house Wylam beer sent me on my way… To the sofa for a lie down for the rest of the afternoon.
There are lots of Newcastle food blogs which will tell you to go to "amazing" places like Gusto, The Botanist, and Harry's, and whatever the latest shiny thing in town is, but trust me, if you haven't been, or even if you have and it's been a while, The Broad Chare should be #1 on your "must-visit" in Newcastle. Not just on a Sunday, but any day of the week.
Contact: thebroadchare.co.uk
Food hygiene rating: 5/5