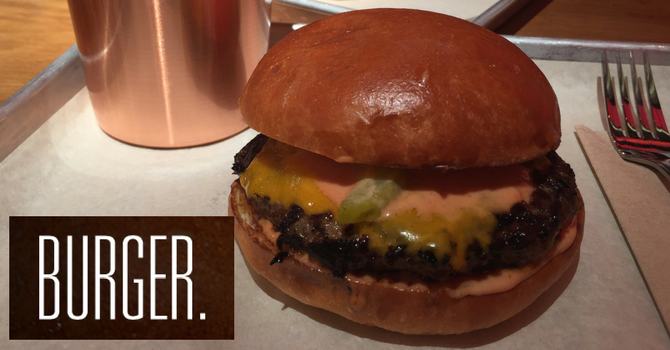 Oh look, another burger place ?
UPDATE: BURGER. closed in Feb 2018. I think the whole chain is gone.
It's not as if we're short of burger places in Newcastle – hopefully you haven't missed my current favourite –  Meat:Stack/The Grind. But "BURGER." to give it the full imaginative title, actually does a pretty damn good one. Reckon?

They must be doing alright – started in Edinburgh, has a branch in St. Andrews and have made the strange-ish decision to expand next to The Gate of all places. It's very much your standard burger joint – neon signs, food on trays, burgers-only menu, quick service. Most of the time, if it's not pizza, it's all I want.
There is only so much you can say after the 100th burger this year, but the burgers at BURGER. are actually better than a hell of a lot of others in town. They're chunky enough to be both dripping with fat and juicy in the centre, and grill-mark charred around the edges. Great texture with a good beefy flavour and very saucy, but not so much so that the bun can't take it. Toppings won't surprise you (cheese, bacon, etc.) but they're decent.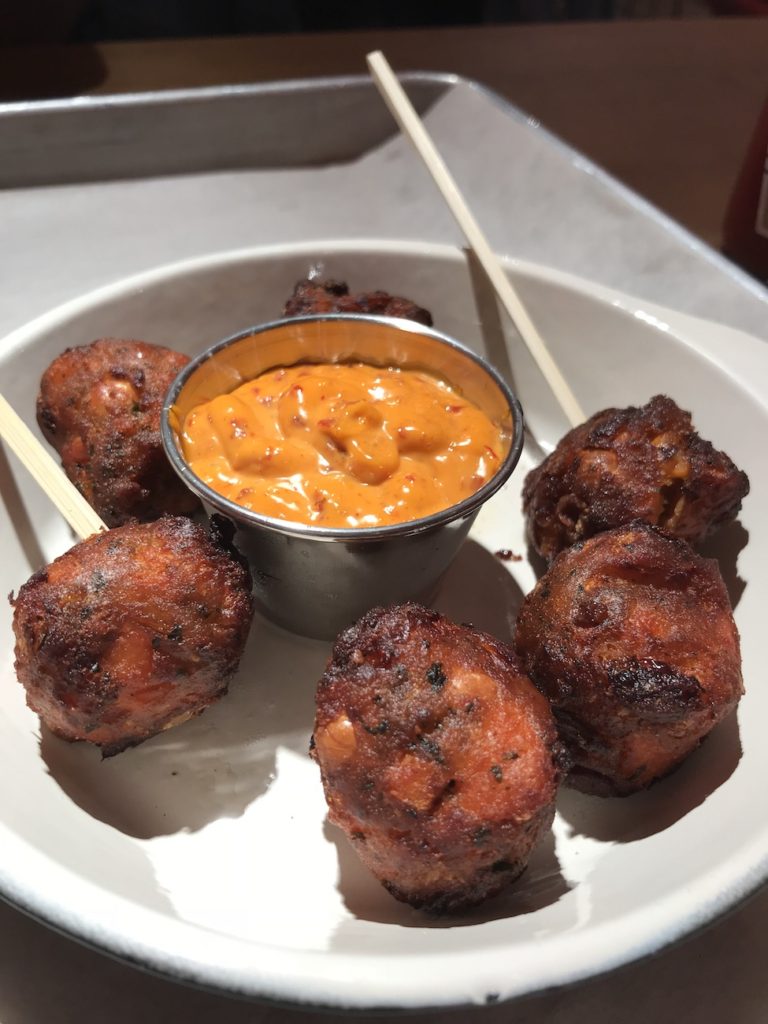 In a crowded burger market, I reckon BURGER. need to offer a lunch menu or similar quickly in order to compete. You can get a F'ippo for a fiver, and the Meat:Stack lunch special is a good value tenner. Here a basic bacon cheeseburger runs you £8.50 which isn't too bad (a double burger is another +£4 and is bloody huuuge), but doesn't include fries – at least another £3. Given that you can be in and out of in half an hour, and the obvious upsell on sauces (£1 a pop), it soon mounts up. It makes it exactly the same price as Byron, and well anyone is gonna have a hard time beating those guys. It's leagues ahead of Five Guys or similar, mind you.
Also on the menu – sweet potato falafels which were pleasantly crispy and tasted homemade, though that's not really a compliment. Tasted OK, but crumbly and coriander heavy. Brisket cheese fries (£5.65) a poor man's poutine – or cheesy chips and gravy, ended up far too mushy to be able to taste anything other than mash & gravy. Is anyone gonna do a good poutine in town?
Best for me were the chicken salt fries (£3.4) which are crisp, fluffy, and mega savoury & salty, but shouldn't a good fry be so? Very addictive, though it reminds me a little bit of the old Theme Park game – oversalt the fries and get the punters clamming for more drinks. It worked.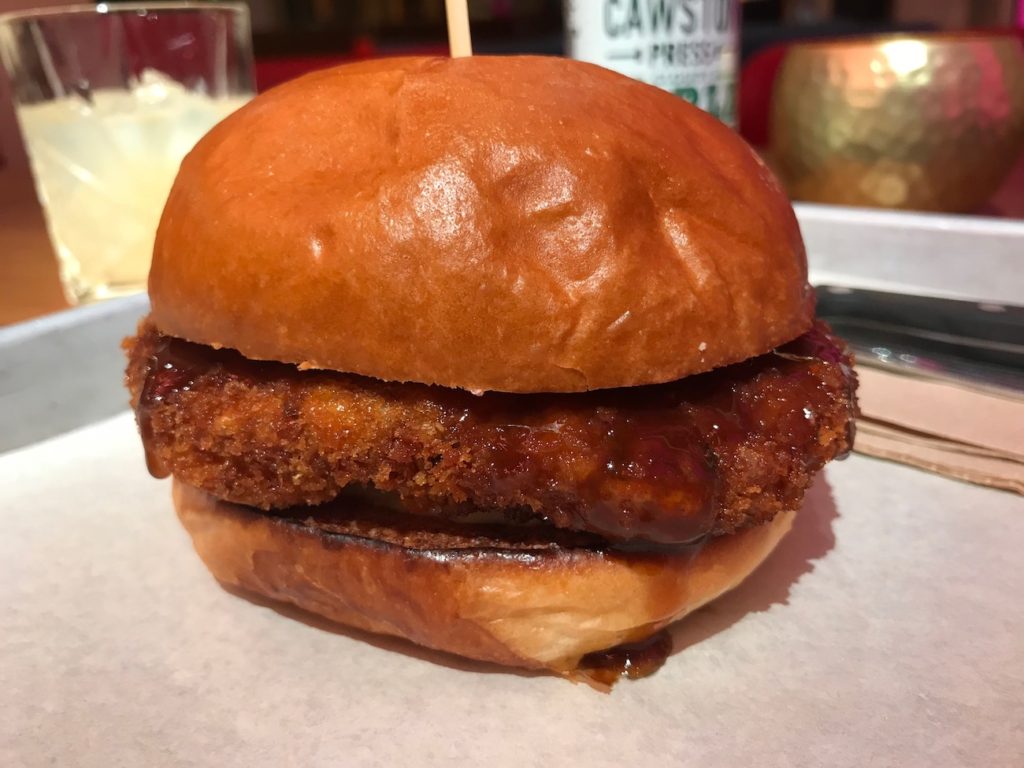 I'm a sucker for anything lashed with katsu sauce, but the minced chicken burger wasn't half as good – a little bit flat compared to the beef and not quite as whopping.
Drinks and service are better than average, and though it's been open for a couple of months now, unfortunately over three visits we've seen…three other customers ??
It's open-fronted onto The Gate which would make a weekend trip…lively…but maybe that's what you're here for.  Maybe even if it was in Eldon Square (thinking Smashburger here) it'd still be quiet. Burger saturation point in NCL? And given that restaurants seem to be dying in The Gate on a monthly basis, who knows if it'll pick up.
Maybe it's made for early-night pre-drinking carbs & fat, and for that, it's v good – just not cheap. As it's better than many of its competitors in town, it's def. worth a detour for the burger fan who has "done" every other in Newcastle.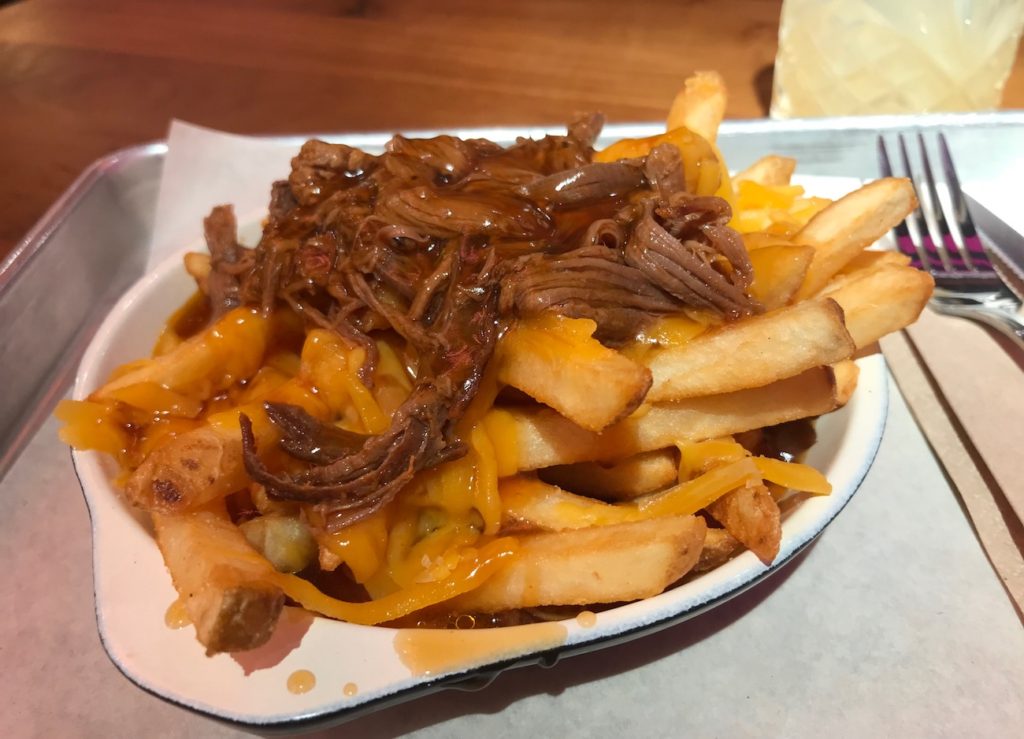 Contact: burgeruk.co.uk
Food hygiene rating: Not rated