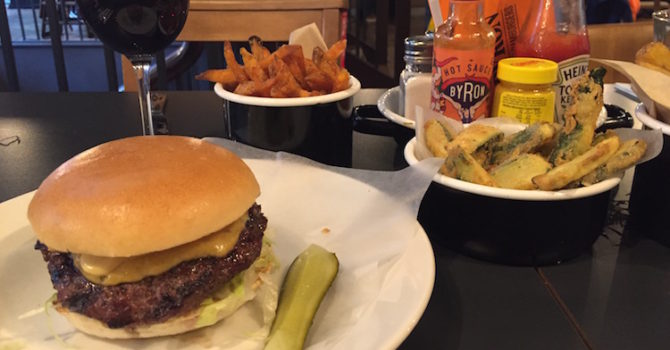 Byron burger… it's a bit of a pop-culture phenomenon now really.
It's been done to absolute death in popular media, George Osborne and all, and every single London food blog, so there's not a great deal I can add.
So, basically, if you like the look of this photo, and haven't been yet, you are gonna love it.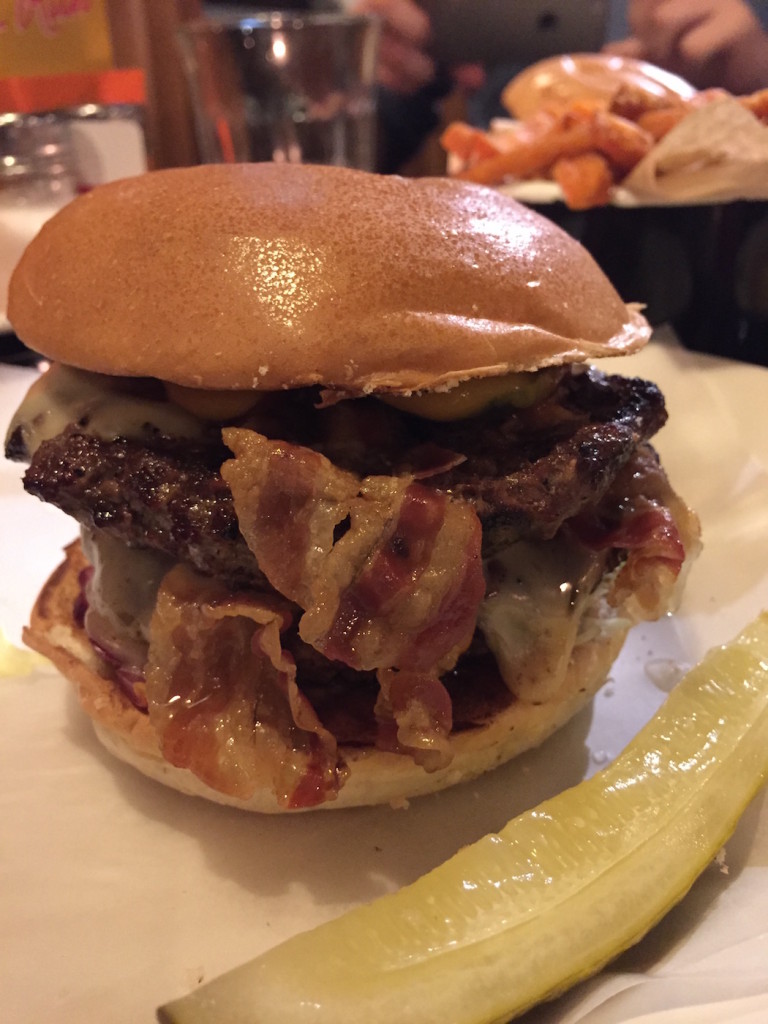 Burgers in Newcastle have long been a funny thing. I mean, if you go back five-ish years, a good burger was hard to find. Then the "gourmet burger" craze in London really took hold, and since then we've had more and more "high-end" burger places popping up. You've probably heard of most of them. "burger" is actually the most searched term on the website here. JSYK, my current favourite burger in Newcastle is The Bridge Tavern.
So Byron – we've been to many across most of the major cities in the UK now, has finally made its way to Newcastle (NE1 6JG) in the old H&M building. We've already been a few times, and it's funny, because for all the chain hating on this blog, there are always a few which I always cry out for, Wahaca being a prime example. Between there & Byron, there's nearly 80 locations, so…when does an independent restaurant become a no-good chain?
Anyway, the burgers…well they're fabulous – evoking memories you didn't even know you had about "how a burger should be". Smoky, properly juicy, big on meat flavour, charred, not too OTT on the toppings, solid toasted brioche, consistent, satisfying, a safe choice. I think they straddle the line of posh burger and dirty burger perfectly. They're cooked medium by default too, despite all that hullaballoo about a crackdown on cooking red meat by the government a while back.
We've done in all the fries (~£3.50) which have been a bit hit and miss, sometimes 10/10 perfect, sometimes a touch flabby.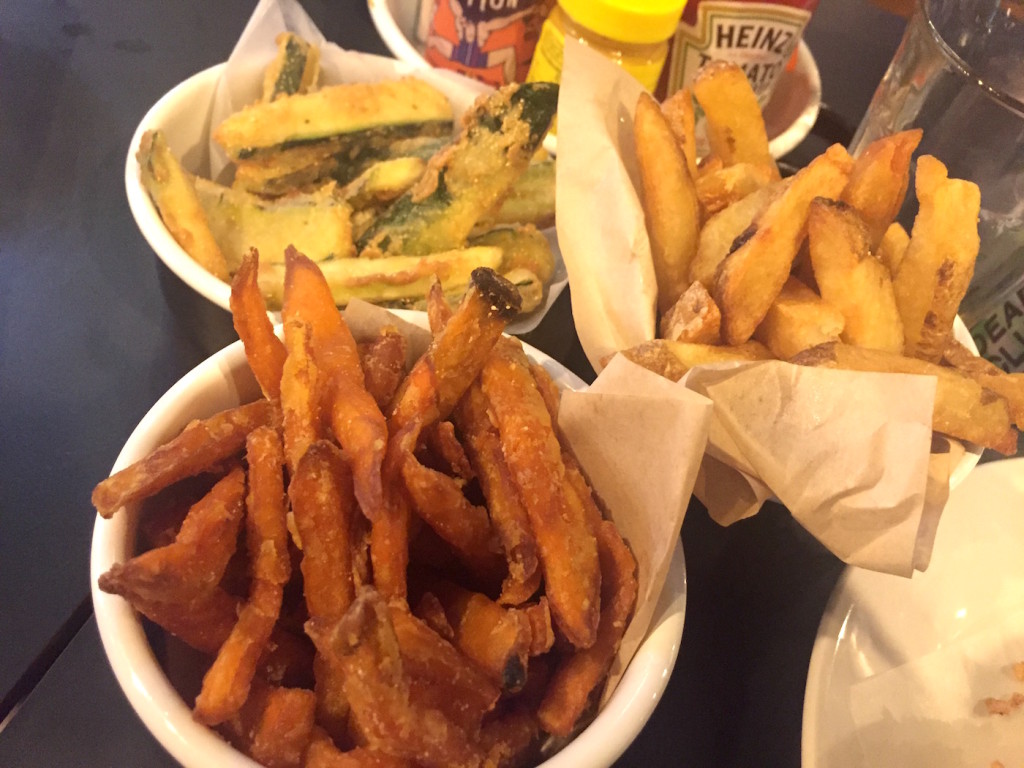 And the rest of the sides. The mac and cheese (£3.95) is a good one if you want to double down on cheese, though I'm not sure on the iceberg wedge (£4.50)…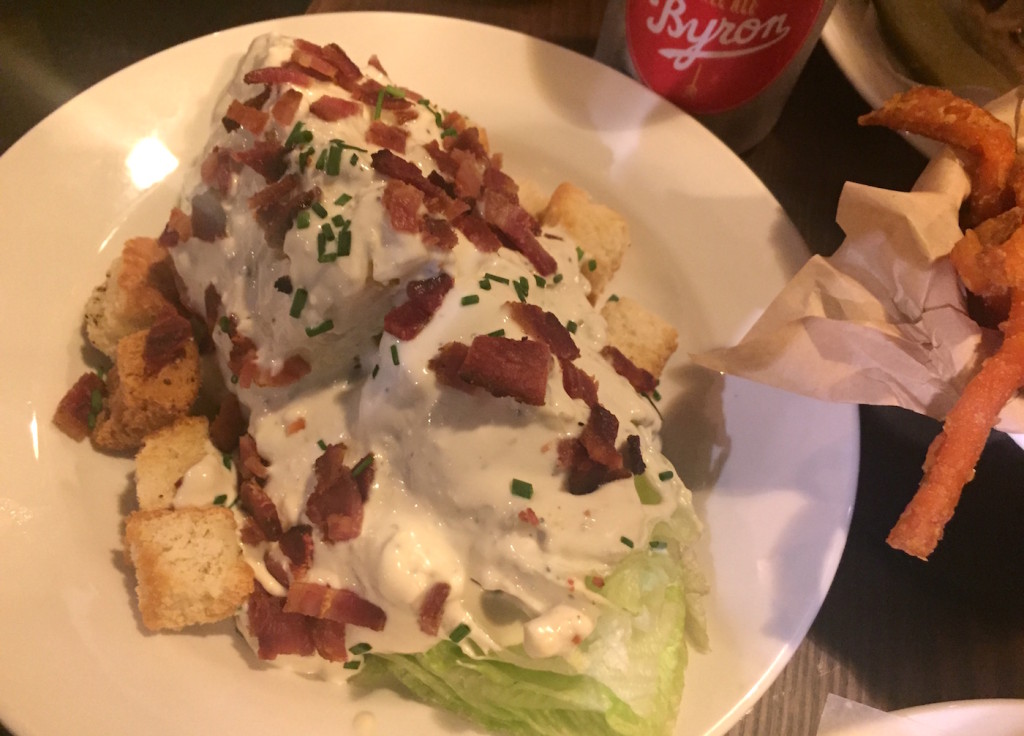 Bear in mind that Byron does offer a high-end burger, and I've already seen a lot of moaners over on the social media saying that they're expensive. They are expensive, and you get what you fucking pay for. Once you add in a few sides, and drinks from a short and sweet selection, you'll be looking at about £30-35 for 2 people. That said, you can get a burger for £6.75, but the specials are always compelling. The latest, for example – the "Father Cheesemas" (top) is a little silly, a lot tasty, and £12.95. I'd say it's worth it.
Byron – easily the best chain burger in Newcastle, if not one of the very best, period.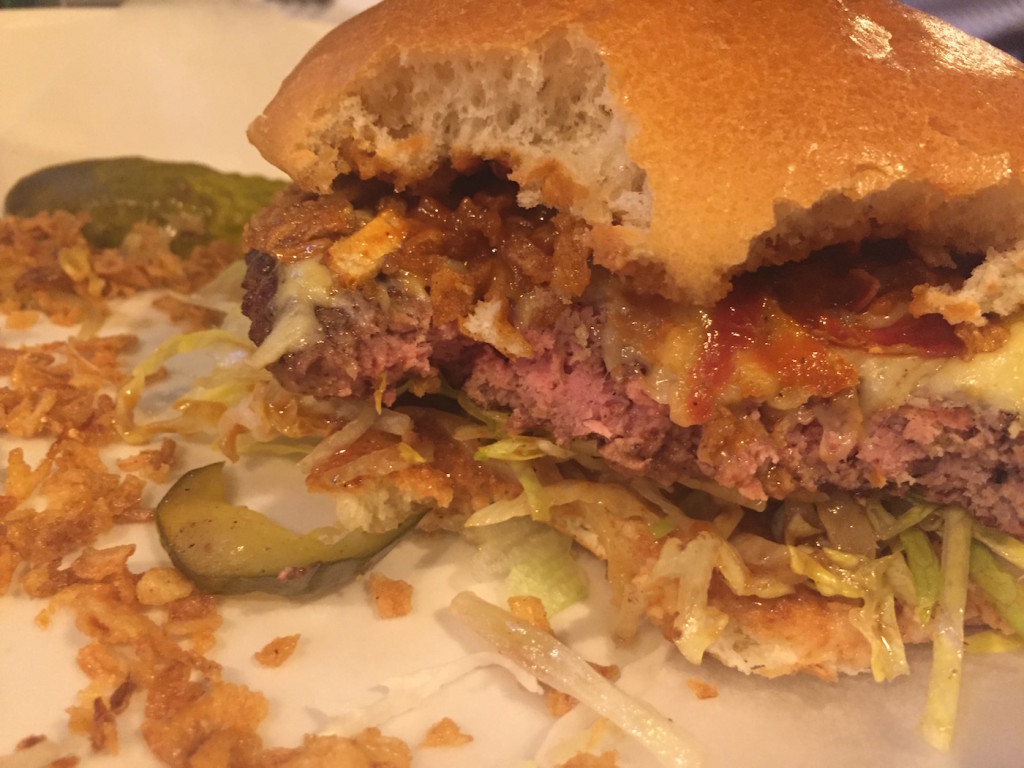 Contact: byronhamburgers.com
Food hygiene rating: Not yet rated.
Newcastle Eats no longer supports comments directly on posts, instead, why not fire up the discussion on Twitter, Instagram, or email me directly.