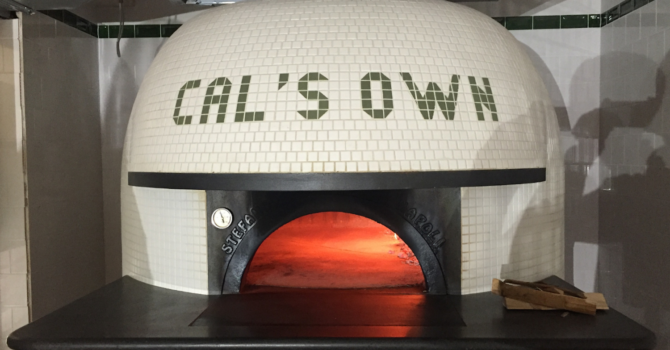 So much more than just the pizza king.
Anyone who's been following me for any time now will know my love for Cal's Own. When 'bloggers' are desperate to push a free meal promoting the latest chain restaurant to join the Metrocentre, I'm gonna be trying much harder to do my bit for places like Cal's. I mean sure, he does things his way. And while topping limits on pizzas, refusal to take card payments, and the odd Twitter spat might repel some, I'm staunchly in the same camp that replied to that nob who wrote to Trakol recently. ALWAYS stick by your principles, and absolutely fuck the rest of 'em.
Cal's is still several leagues above any other pizza in Newcastle. We all know that. But it's not even just the pizzas that pull us back time and time again (admittedly, not always as often as we'd like). The small plates, starters, and just experimental items that come out of that Stefano Ferrara wood-fired oven are sometimes equally as interesting and delicious. And in a relatively short space of time, there's already a few classics.
As I did with The Bridge Tavern, sometimes it's best to let the pictures do the talking. Here's some of my favourites over the past couple of years…
Only this month, Flamin' hot Cheeto-crumbed Parmo was one of the best things I've eaten here. Even cheesier than it looks, super succulent, and, well if all Parmos were this good, they'd be a much bigger deal outside of Teesside. Like £15, but a mahoosive feed. If you're gonna come here and not order pizza it had better be worth it. I'd devour this again in a heartbeat.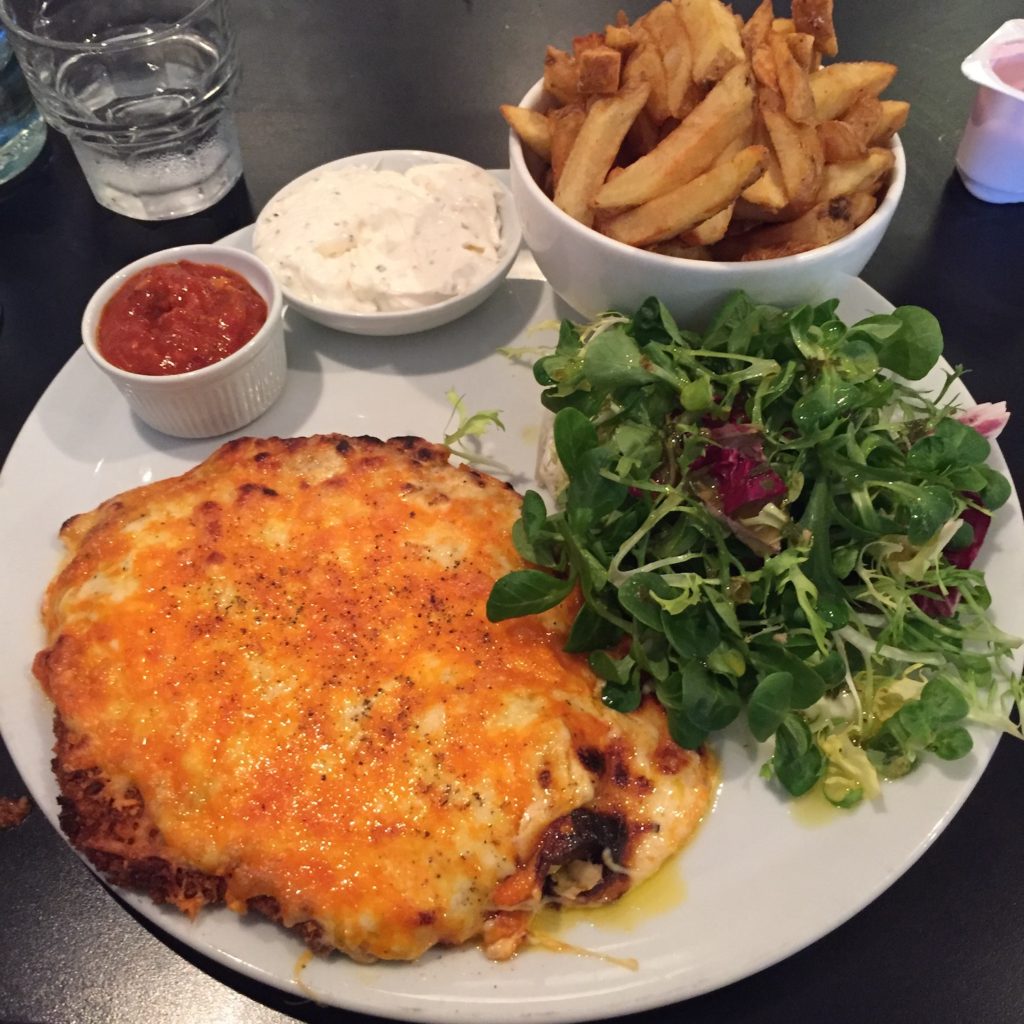 What he's doing really well, is 'things on toast'. Here puled lamb (shoulder?) is kept fairly simple, with a colossal amount of lamb flavour (£8). What you want your Sunday dinner to taste like, but it never does.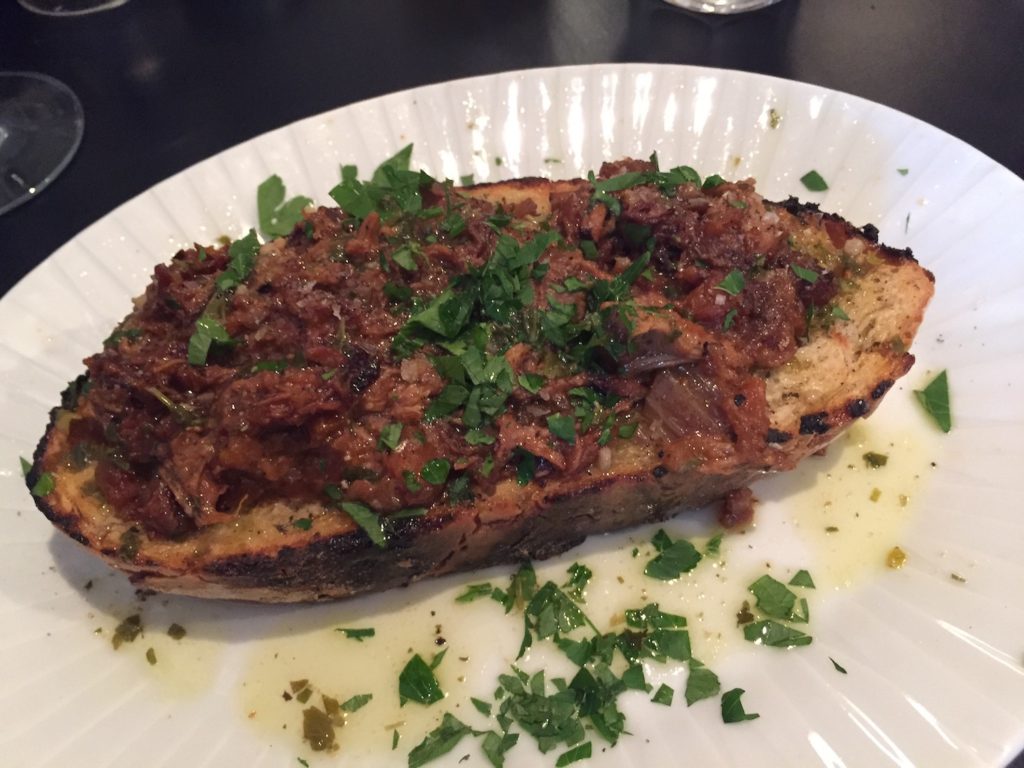 Basically, owt on toast is quality. Whether crab & marinated fennel, or here, bone marrow and caramelised onions. It's usually fairly simple stuff, done absolutely properly.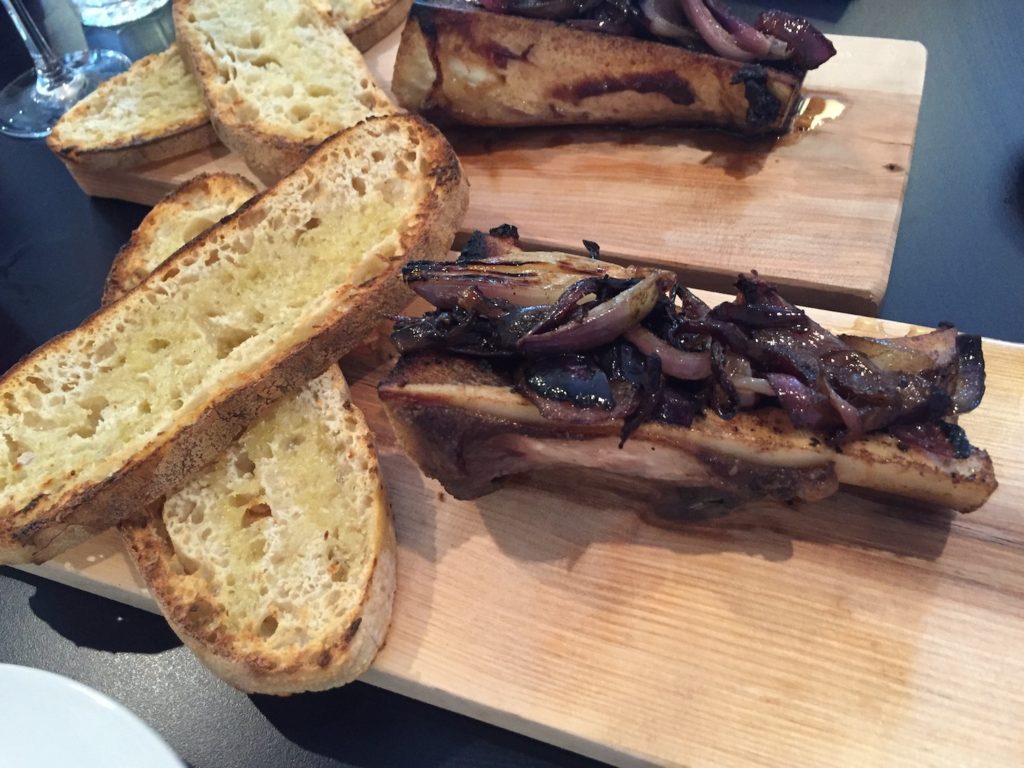 It all stems from the 'toast' itself being top drawer – it's a sourdough made in-house, and there's usually plenty of it. It's got a proper crust, a good tang, and is dense enough to stand up to something saucy. Cal's garlic mayo for example, proper honks of garlic, and sacrilege though it may be…give me your pizza crusts, an unhealthy amount of garlic mayo, and I'm happy for the rest of the day.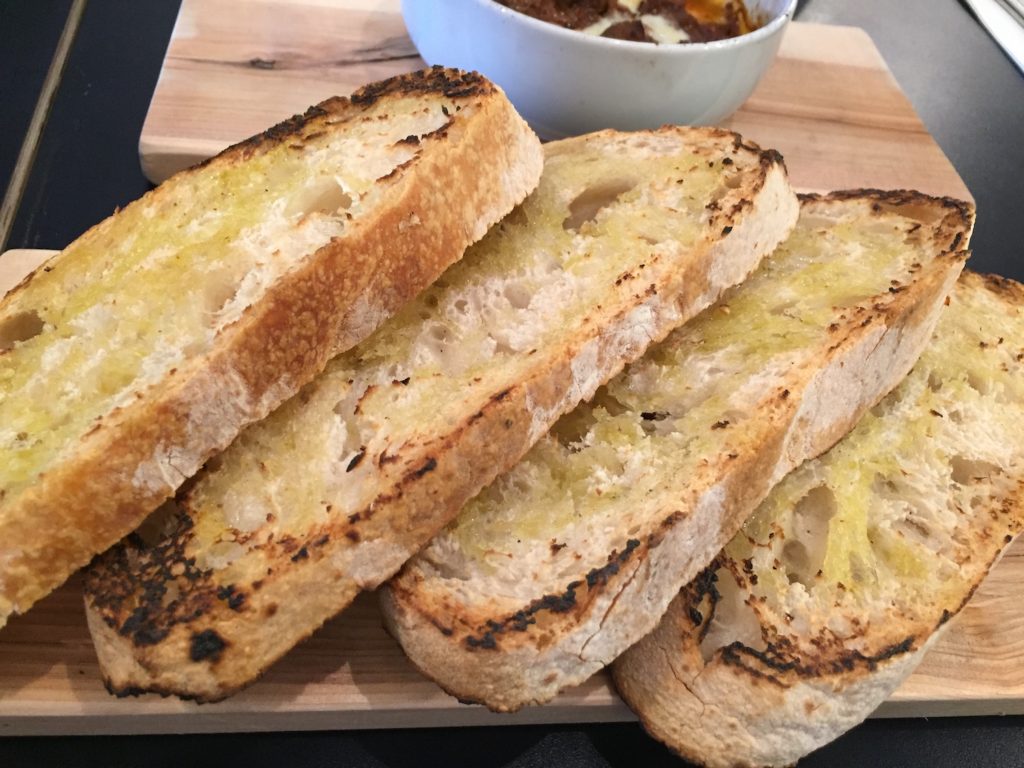 You might remember when the Jesmond restaurant first opened we got to try one of the first iterations of a beef shin ragu. And christ, I loved it. Thank god this is still on the menu, largely unchanged because it's still one of my favourite things to eat. It has a silly amount of cheese, is like 50% meat (c/o Charlotte's Butchery ??), and the joy of mopping up the sauce with one of those hunks of sourdough can never be underestimated. Comfort food always wins, and for me, this is pretty much the pinnacle of it.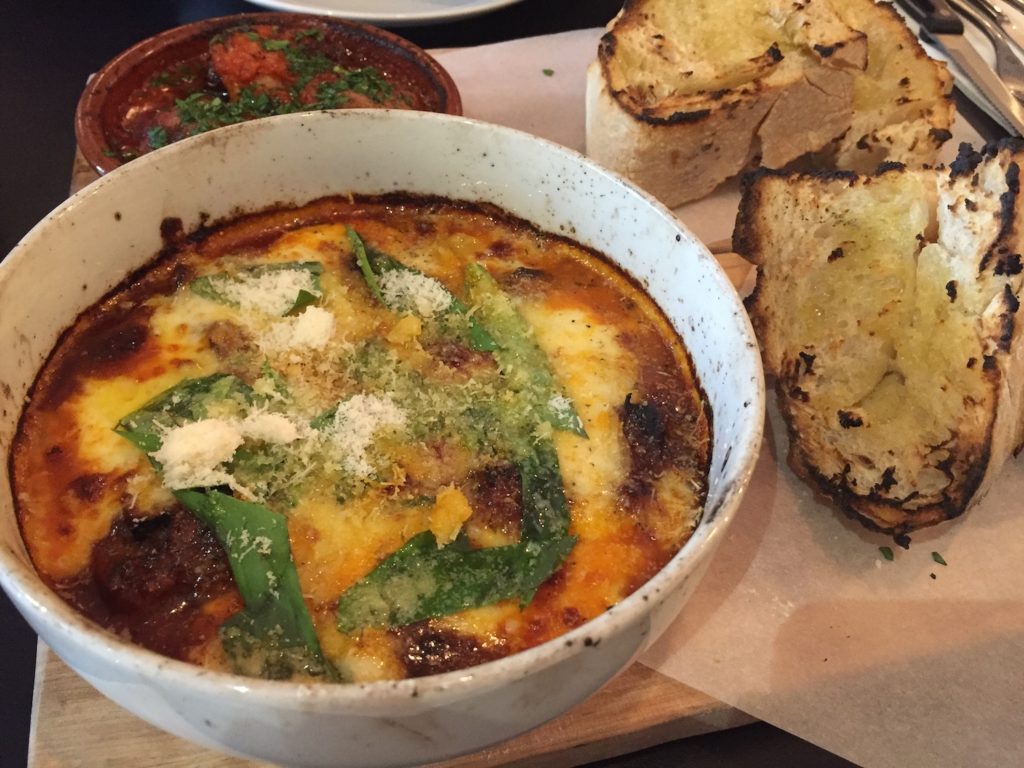 The scotch egg is still one of the best you can get in Newcastle. It'll set you back £6/7 but it's so much more interesting than The Broad Chare version, with n'duja, Italian sausage, or whatever Cal fancies putting in it that week.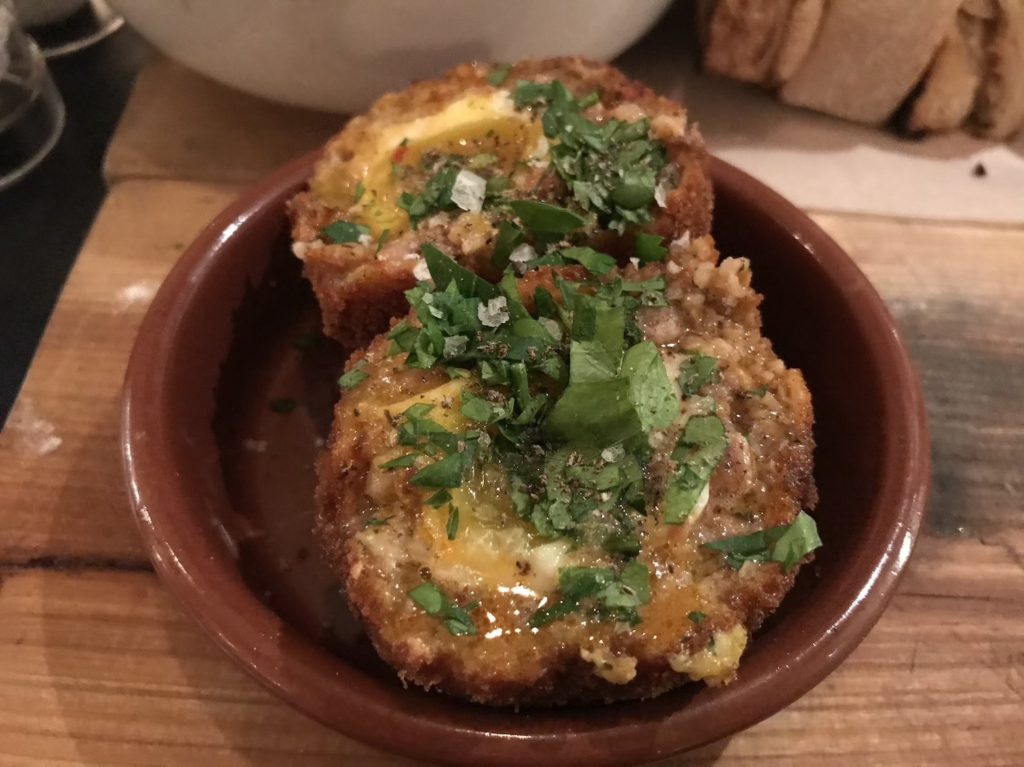 We've seen the arancini come in many shapes and sizes but they're always worth a shout, and are slightly lighter than some of the above. Marinara sauce + loads of cheese = happy customer. You've seen some of the crap that cheapo Italian restaurants put out and call it arancini. This was from the restaurant week menu last month. Real deal ⬇️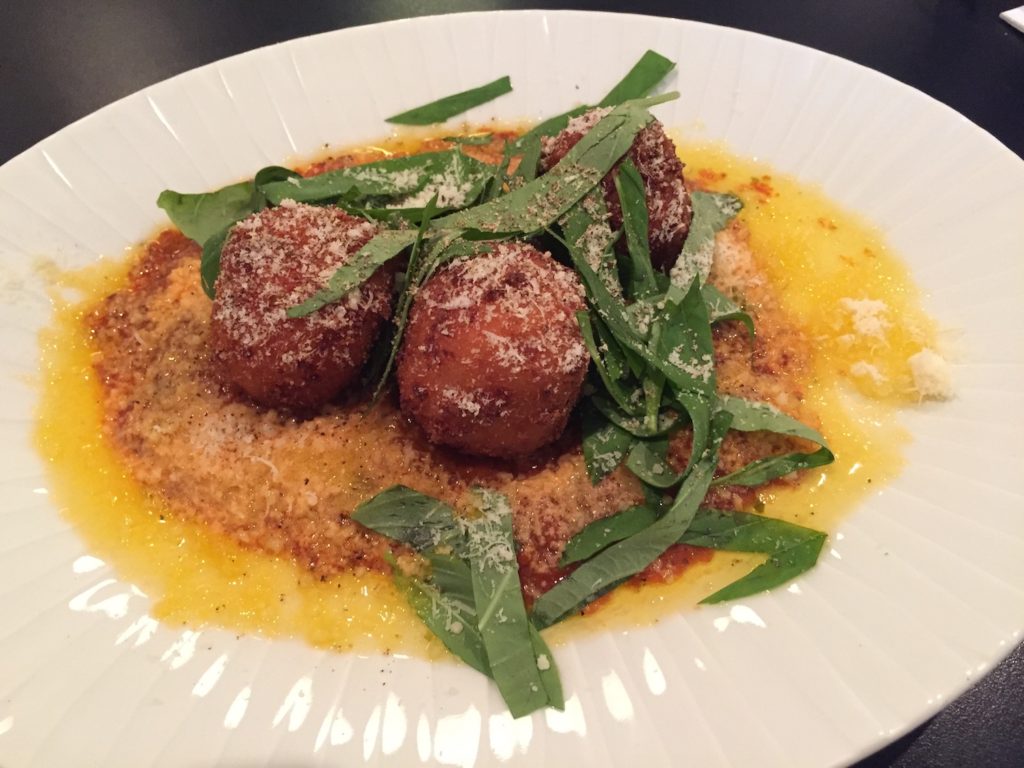 You'll see almost everyone ordering truffled fries. Here's why.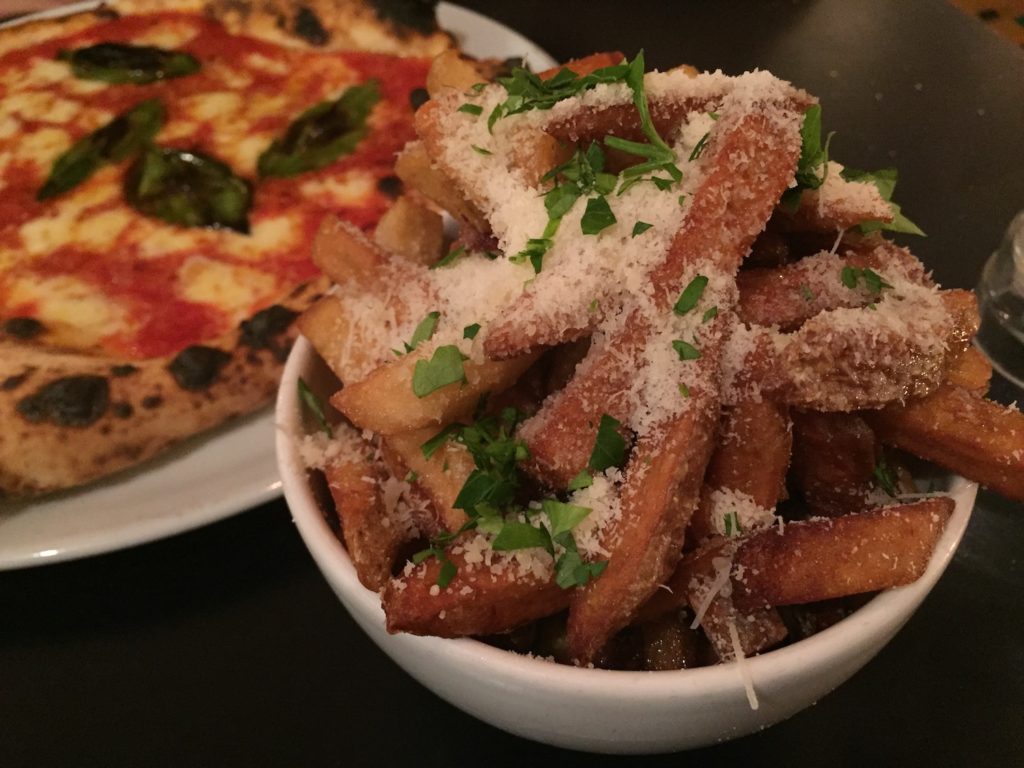 Another of my all-time favourites is the bacon-wrapped dates (£8). If you're new, I'd say try the ragu, and then these for maximum enjoyment. They're sweet and salty little buggers that you just want to eat a dozen of. And the sauce is a beaut too. But remember – you've got pizza coming, you're not a machine. Go easy on the bread.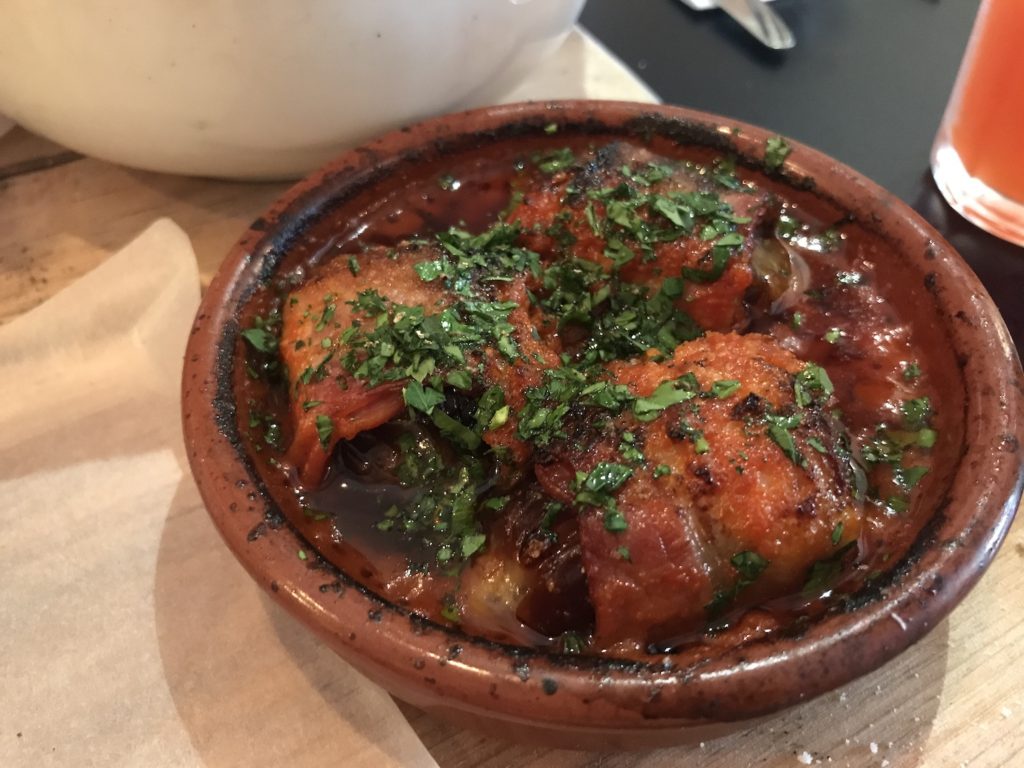 This is just scratching the surface of what comes out of that oven. And these are really the tried and tested classics. Then there's seasonal/experimentation like the haggis, neeps & whiskey sauce pizza, or the wood-fired Chinese ribs, or the Georgian-specialty Khachapuri.
Others that have tickled my fancy have been bacon baked clams, huge langos with garlic butter, fried artichokes, or even the odd kebab or burger. I haven't even touched on the always-ridiculous desserts here, and of course, y'know, the pizzas ares pretty good too…
It's not just the small plates, not just the pizza, and not just because I've been quoted in the flyer. But Cal's Own in Jesmond is still one of my favourite places to eat – anywhere.
Contact: calsown.co.uk
Food hygiene rating: 5/5