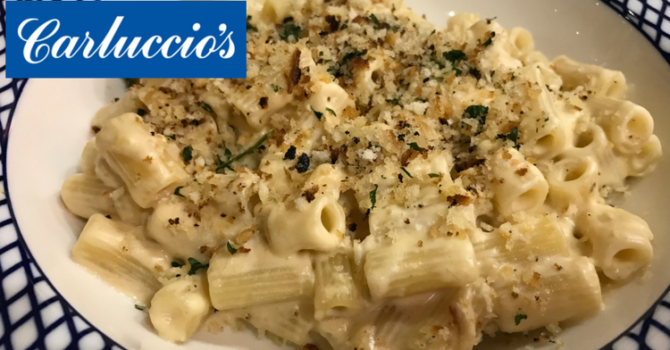 Not what you might be expecting.
It'd be so easy for me to say, look, Newcastle is saturated with Italian restaurants, and some of them are stunners, so dodge Carluccio's. You saw my feelings on the new Greys Quarter, right? Carluccio's would fit right in there. I'm already gonna call it – Tortilla will be the first to go. It's pissing dreadful.
It wouldn't be so bad if it wasn't for people absolutely falling over themselves when it first opened on Grey Street like the second coming. But anyway, we visited the Metrocentre restaurant on this occasion, but the Newcastle Carluccio's (89 Grey Street, Newcastle upon Tyne NE1 6EG) is nigh-on identikit.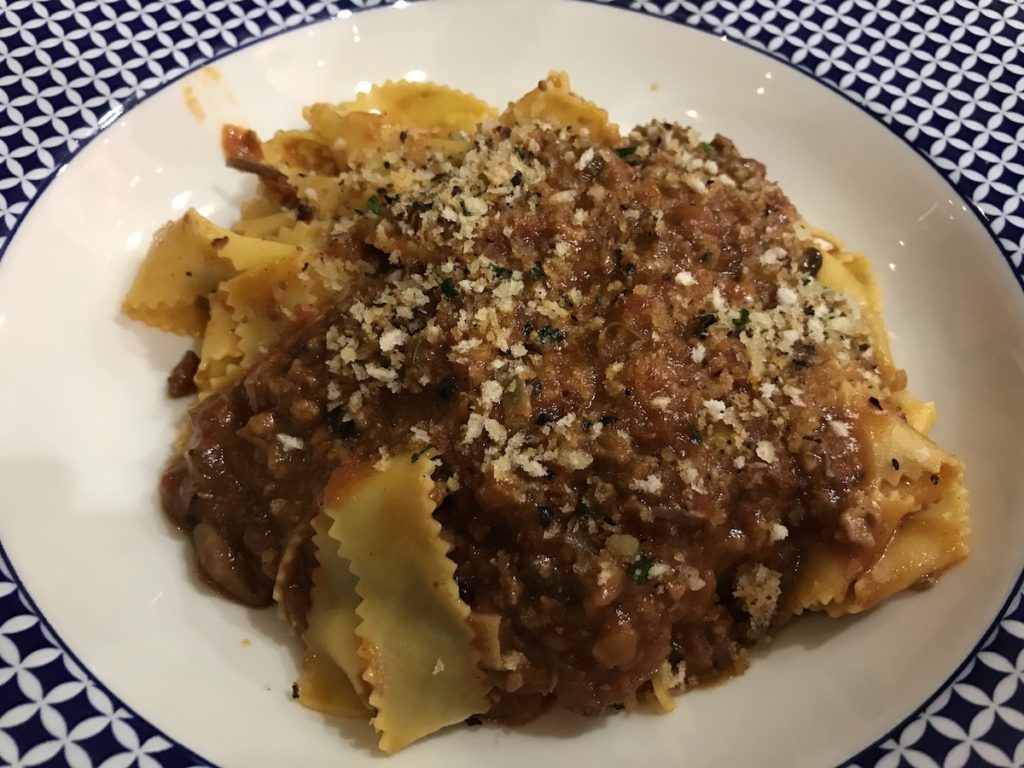 It's a textbook chain restaurant – speedy service, lots of upsell, generally very slick at what they're doing – getting the maximum value from each and every customer. I didn't realise until recently, but if you had any grand illusions about Antonio Carluccio still being involved, prepare for disappointment. Even less so than Marco Pierre White, he sold off his empire to his ex-wife, and is just a name who they roll out now and then.
I started with a blue crab macaroni (£6.95, top) which was pretty mean on crab content but a whopper of a portion. Topped with a crunchy mouthful of breadcrumbs, it's really very, very rich and creamy, but I dig that. Kate's pumpkin soup from the Christmas menu was smoky, and just as thick and plentiful.
We got the breads for £4.50 which despite being decent, seems like a lot. We made up for it though by having about half a bottle of the table EVOO which is lovely stuff. I reckon a good % of the UK never graduate from Bertolli or Fillippo Berio, and the liberal glugging of a decent quality oil here is what keeps people coming back. Like Jamies, it's on everything, which is no bad thing.
I was really surprised by the brevity of the menu – not your typical "do everything, poorly" approach. Theres about 14 mains, and only 6 or 7 pastas. Now any kind of ragu is always going to win me over, so the autumnal duck, pork, bacon and mushroom ragu was an easy pick, otherwise you've got your usuals – lasagne, mushroom risotto, etc. The pasta was al dente and the ragu had a real stick to your ribs feel, but it didn't taste a world away from a bog standard bolognese-style ragu which was kinda disappointing. Still really tasty, but £13.50 is mucho grande when places like Marco Polo are doing something similar for a tenner.
Kate got a ribeye, and while it wasn't quite the medium-rare requested, it was buttery and dare I say quite light. This despite a truffle butter which was thankfully restrained and not too overpowering. Potatoes and salad were fine….and add in a cheap but cheerful house red, and you can't go too far wrong. This was in the set Christmas menu, which at Carluccios is 3c for £20 (as per everywhere else).
Also from the christmas menu, Carluccio's pannetones are usually quality, and as if it wasn't rich enough, this one was drizzled with a sticky vin santo syrup. Or you can grab a huge meringue or cake from the deli counter which are a safe bet. I actually really like the deli stuff – sure it's not mmm, or Fenwick's, but there's some decent odd pasta shapes, good oils, and sweet bits and bobs. They do tend to be on the pricey side mind.
3c, bread, and wine came to £68 which to be honest seems like a helluva lot to casually drop in the Metrocentre, but therein lies the problem with chains. They get this free pass about being cheaper than indies, but they're just not.
It was busy right up until 9pm so I guess a lot of people are doing it though. So would I return to Carluccios? As much as I lead the way in chain-bashing, there's always gonna be a time and a place for them – as long as consumers have a choice. Make me forget about the 30-odd independent Italian restaurants in Newcastle, and force me to pick between this, and Jamies, ASK, Zizzi, Strada, Bella Italia, Prezzo, etc? It's Carluccios I'd probably go back to first.
Contact: carluccios.com
Food hygiene rating: 5/5
Both NCL and Metrocentre Carluccios are on Deliveroo: use my link to get a £10 order for free.