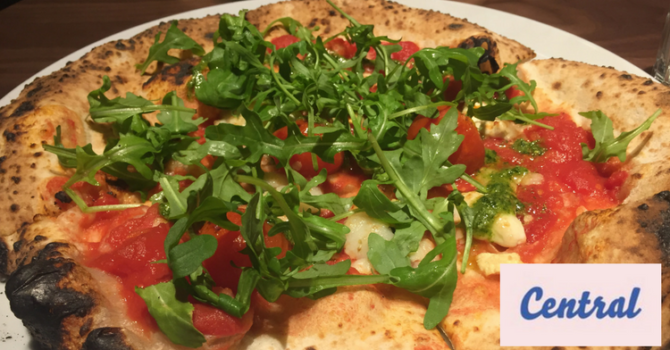 Ladhar Leisure finally delivers on their promises?
It was a long time coming, but Central Oven & Shaker (stupid name – 8 Neville Street, NE1 5EN) finally opened late last year after a £1m+ fit out. To be honest, it's just nice to see what was a pretty grim bar in an extremely central location transformed into something better…leaving aside the fact that you've got Newcastle's nefarious strip club next door.
You'll know I've not been the biggest fan of the Ladhar Leisure venues… Minus the strip joints, they're bars first, places to eat second. Which is fine, but they always go big on the marketing spiel and hardly ever deliver when it comes to food; consistency, taste, or just being somewhere you'd go to rather than somewhere that's food first, drinks second.
But hey, I guess they've done their homework for Central Oven & Shaker/been heavily inspired from Cal's Own, as the pizza here is really bang on.
To be fair, it should be. As again, they're bigging up how much they've spent, and using all the right buzzwords. They've bought all the right gear, and this time, finally have an idea too. Head chef Andrea Muru has worked a lot of pizza – previously at acclaimed Double Zero in MCR, so you'd expect good things. And while it's not Cal's Own – by a long shot – it's a great effort.
If you're here just for pizza, you won't be disappointed – those leopard spots give away how quickly these are cooked, the dough has some flavour, and the toppings seem to be of a decent quality, if not as meticulously sourced as at Cal's. I find the base a bit weak, but the basic Neapolitan margherita does the job of being better than 90% of pizzas in Newcastle city centre, and finds itself easily on my "Best Pizzas in Newcastle" list.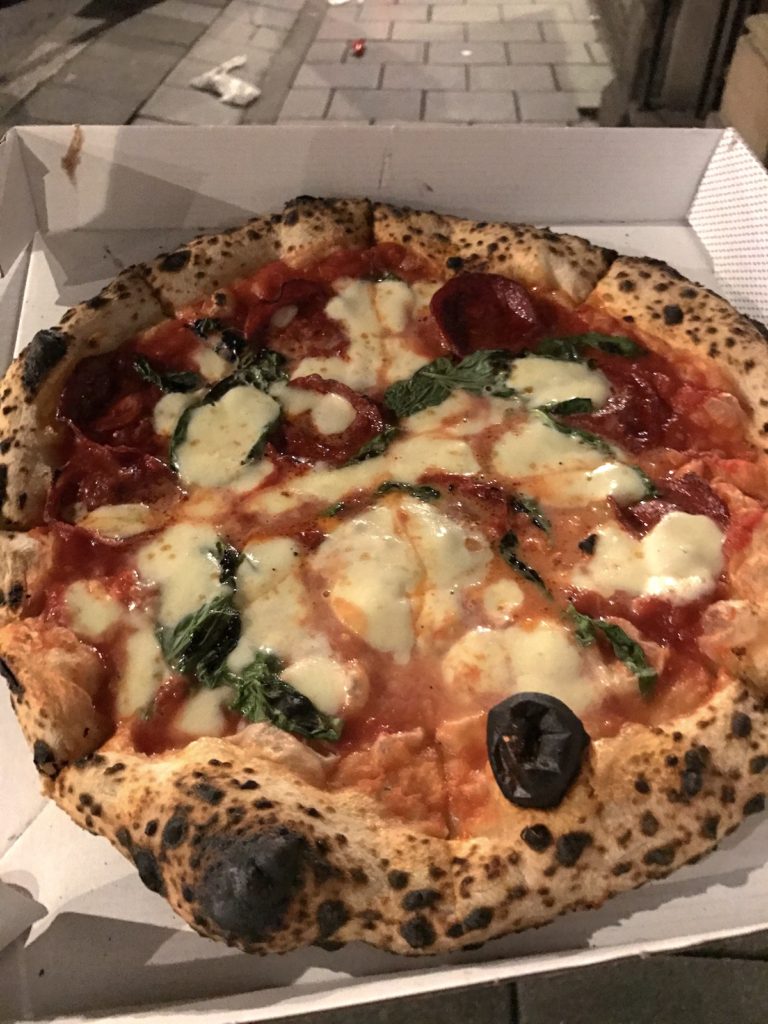 That said, there's guff like a carbonara pizza – call me The ??? all day long but those two things do NOT live together. 12″ pies are £7-£12.50 and there's the odd special – like this month's meatball pizza, but thankfully the menu is short and to the point. Which is a good move as all of the "other stuff"…I wasn't at all bothered about. This goats cheese salad did absolutely nowt for me – and for a tenner, not something I'd do again. Make up your own mind – I don't care if you put a flower on it, you can see how much love went into this one.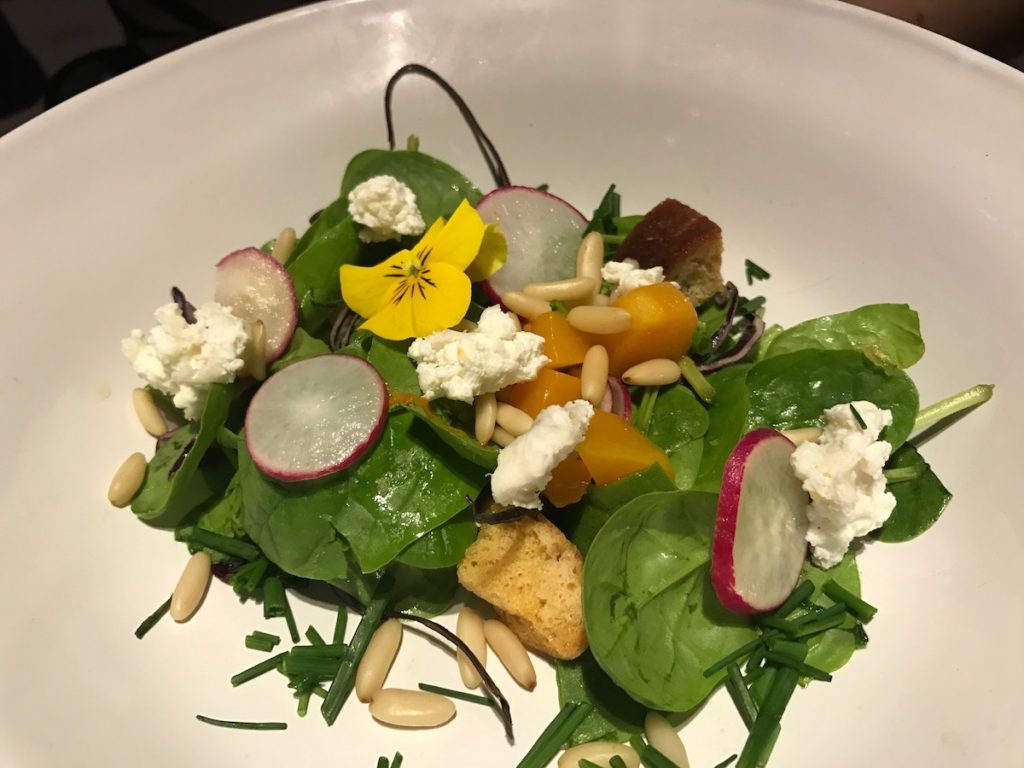 The menu is mostly bread+cheese, but if you can't get enough of the dairy, this burrata was OK. It didn't have that creamy oomph that you expect, but £5.50 for a burrata is good value anywhere.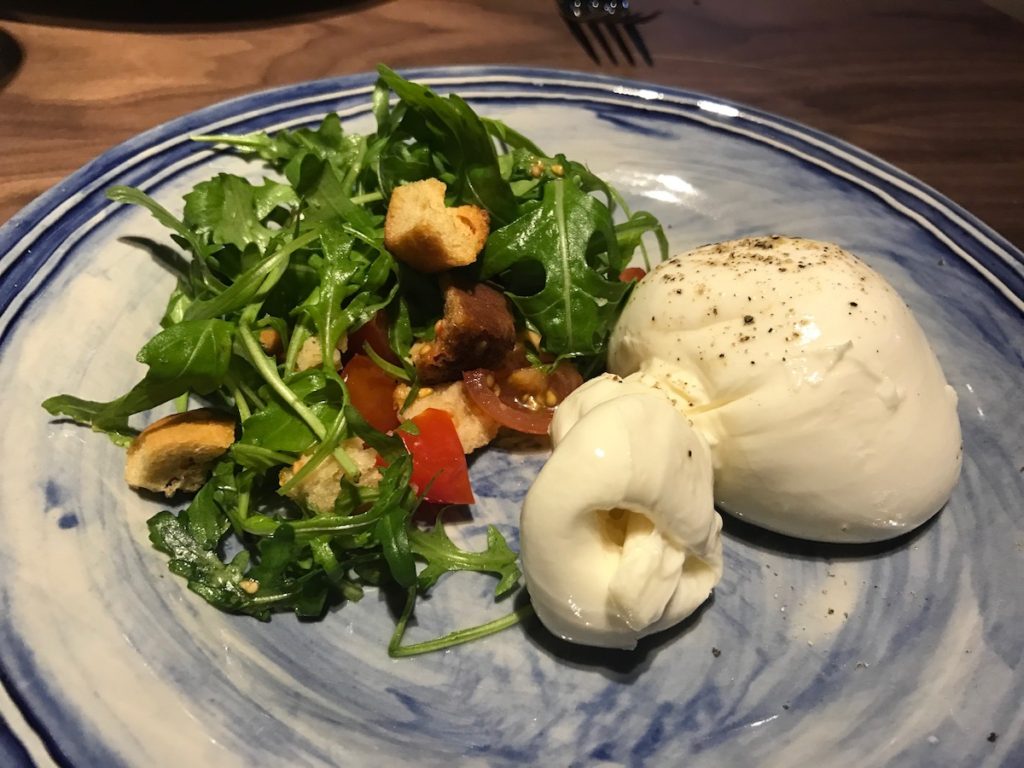 There's a lunchtime offer too which is pretty great – small pizza & a side salad for £6.50. Fries are also worth a mention – for £3 it's a bucket full, and they're chocka with parmesan, truffle oil and rosemary.
Cocktails are as you'd expect, decent but trying too hard. And generally very sweet – the obsession with putting candy floss in things shows no signs of slowing down as it's here in prosecco which to me, is a good way to ruin a glass of prosecco. Like PTMY, get them two for a tenner before peak time, or about £8 otherwise, which makes Central Oven a canny pre-night out place to go.
It's all about the gimmicks though – the new one here is the floating spritz, essentially they freeze your mixer into a large sphere of ice and it melts into the alcohol – juuuust in time for your Insta selfie ?. I guess people love it, me, not so much. Staff are pleasant to the point of being over-bearing, but genuinely friendly, and service is fast.
Delivery – no, but takeaway yes – this pizza came out before I'd even finished paying, making it way too convenient to grab after work.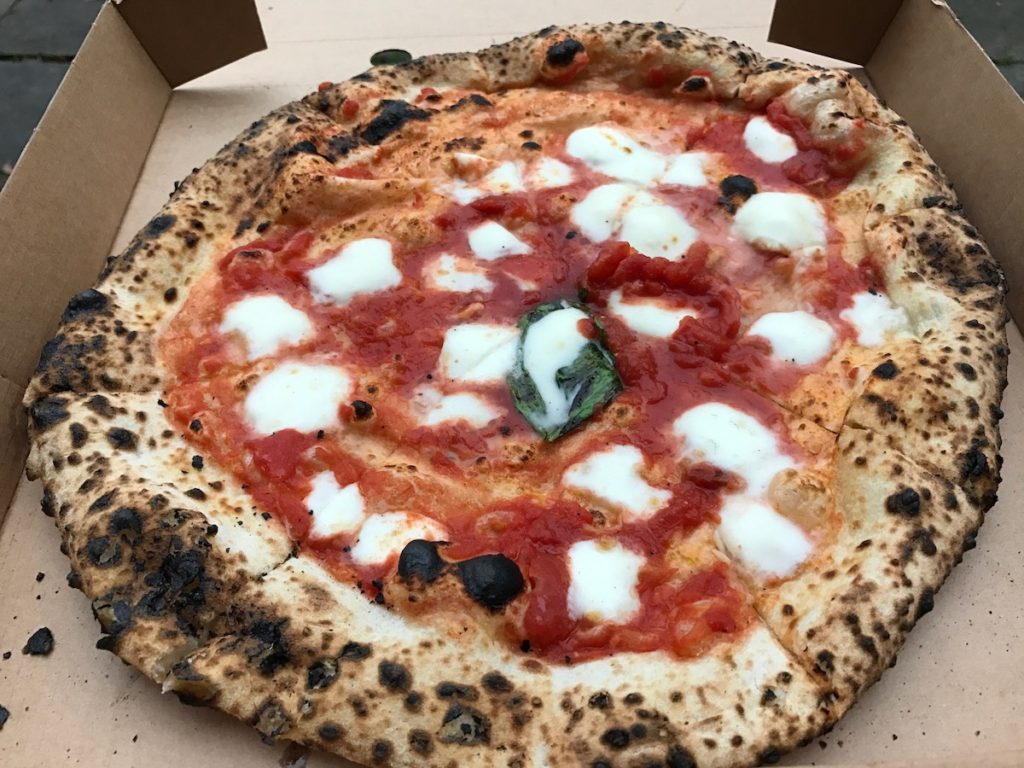 So you've got a decent pizza, and the usual cocktail gimmicks. But given it's uber-central location, it's defo worth a visit, and I'm sure will be popular with the after-work crowd – me included. If you're looking for that pure pizza perfection, you're still very much best off in Jesmond, but I can't help but like Central Oven & Shaker.
Contact: centralnewcastle.co.uk
Food hygiene rating: 5/5