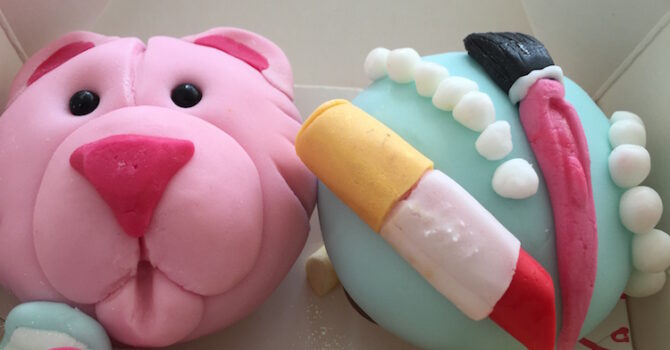 Another tale of blogging woe. And cake.

So, all the #NEBloggers have been cooing over a recent series of events with digital marketing agency Joe Blogs Network, who organise brand-themed events for bloggers to promote as part of their PR machine. Having missed comical tie-ins like "Retro Bingo" and "Coffee with Currys" (somehow making a tenuous link between Currys electrical goods and making espresso martinis), I went kinda against my better judgement to their latest shindig – a cupcake decorating class with afternoon tea at the Copthorne Hotel (NE1 3RT). Needless to say, I'm incredibly cynical about the relationship between bloggers and brands, and some of the truly shite content that is a result of that.
I haven't ever been to the Copthorne, having always earmarked it as a bit run-down and not really that competitive in the Newcastle hotel market anymore, so this was a good a chance as any to see what it's really like. I think like Baja Beach Club, the Tuxedo Princess, and Rockshots, it was more popular in the 90s. [edit] I had included their link, seeing as that's what this is really about, but the one supplied, didn't even fucking work.
Tangent: on arrival, I was the only guy in a room of 30-odd women. Which raises the wider question of, where are the male bloggers? Why is this a female saturated arena? Apart from the always-class Lee and a couple others, I rarely run into guys at this kinda thing. I know the NE is overrun with "lifestyle/mummy" blogs, but even so – ?
Anyway, after the usual get-them-pissed sparkling wine free-for-all, the cupcake part was run by North Shields based outfit Julie's Cake House, who guided us through making four cupcakes with some sugarcraft. This was great, and the ladies were lovely – quite firm(!) but helpful in their guidance, and I've taken a few tips and tricks home.  Now I don't particularly love cupcakes, nor those heavy with icing, but they do make a really cute gift, and were a lot of fun to make (if you've got the patience).
This would probably be an canny hen party activity – especially given that one of our cupcakes was "lipstick, pearls, and a make-up brush". I resisted the urge to instead make a stereotyping "car, guns, and boobs" decorative piece. The lovely Cake Poppins does a similar better thing.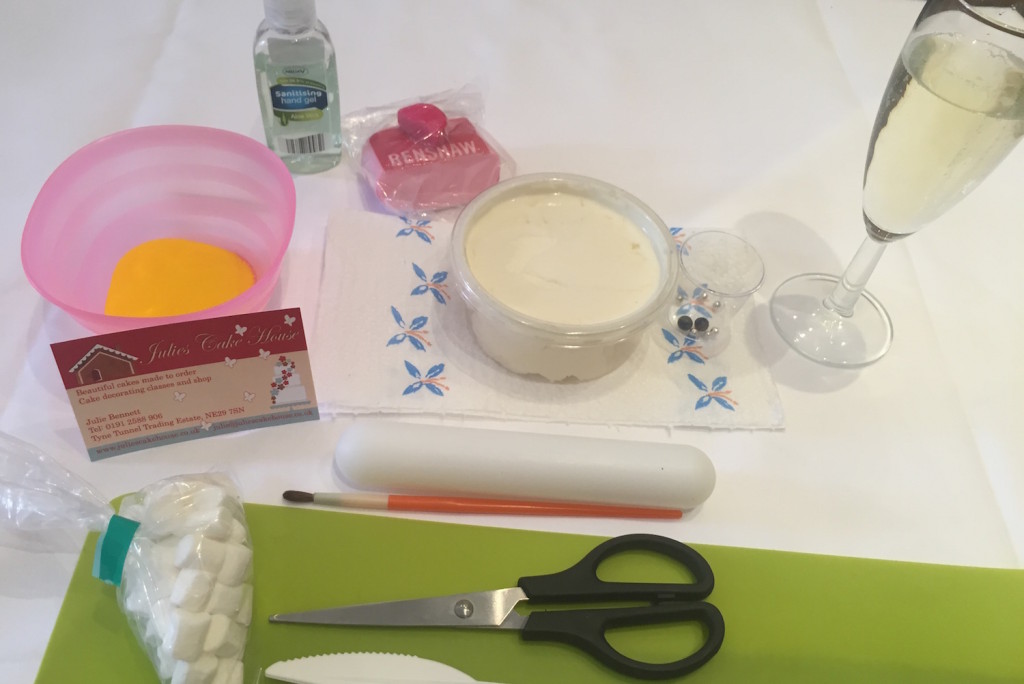 All the gear you need.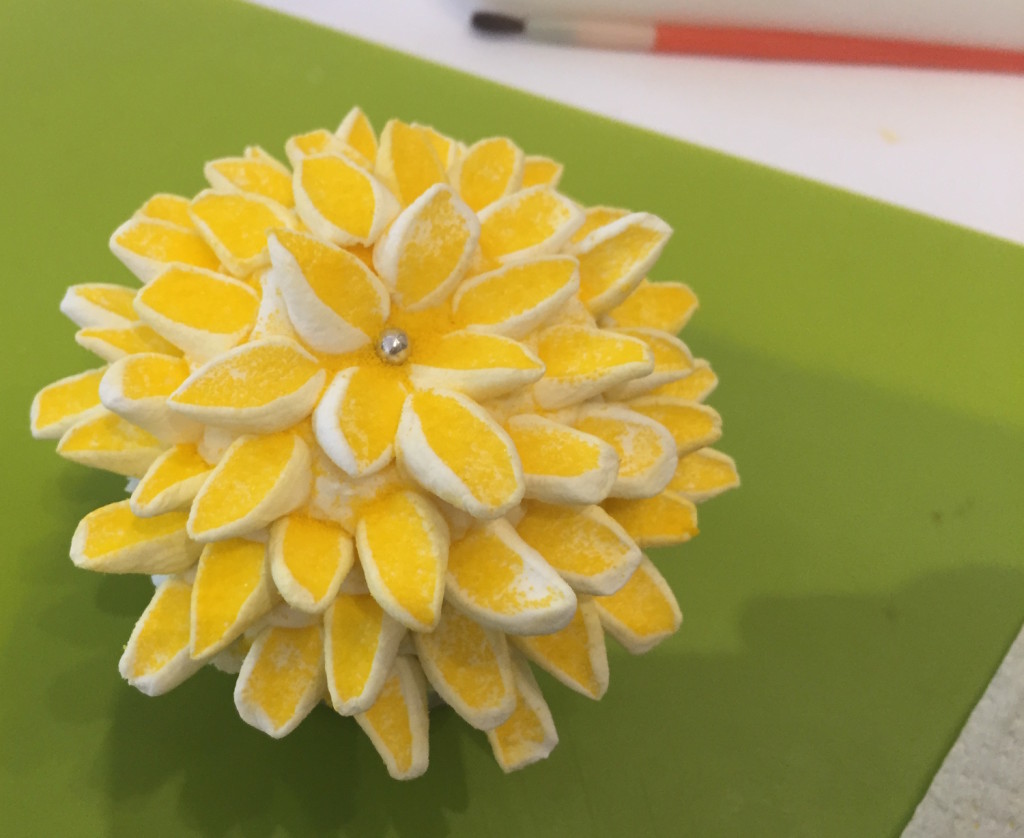 First one went well (tip: it's marshmallows cut in half and dusted in glitter), then got progressively harder/worse.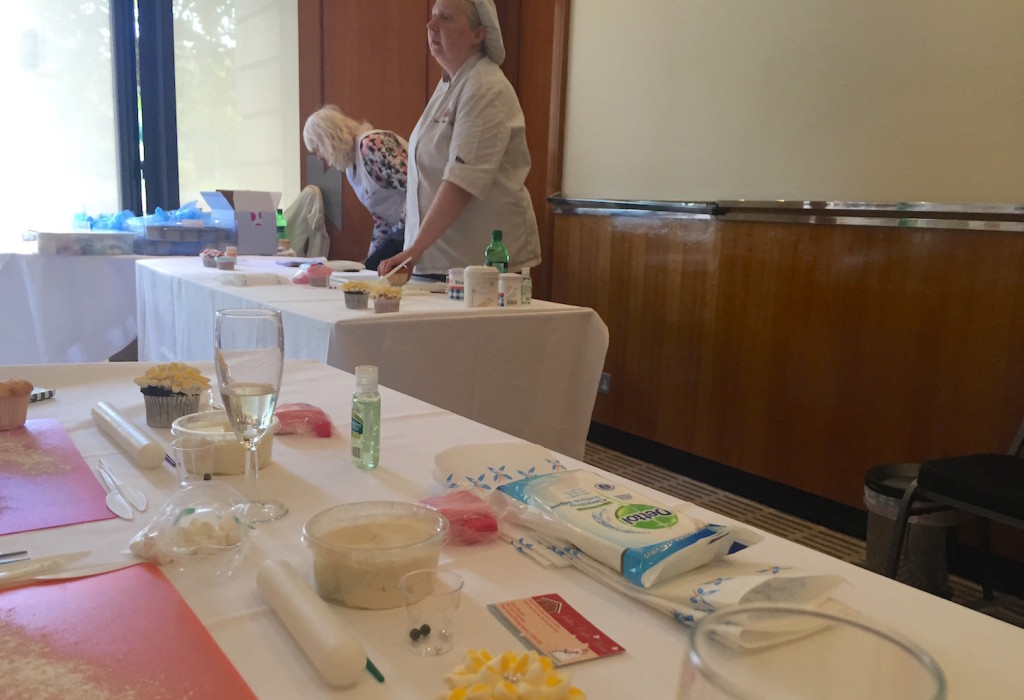 The cake ladies.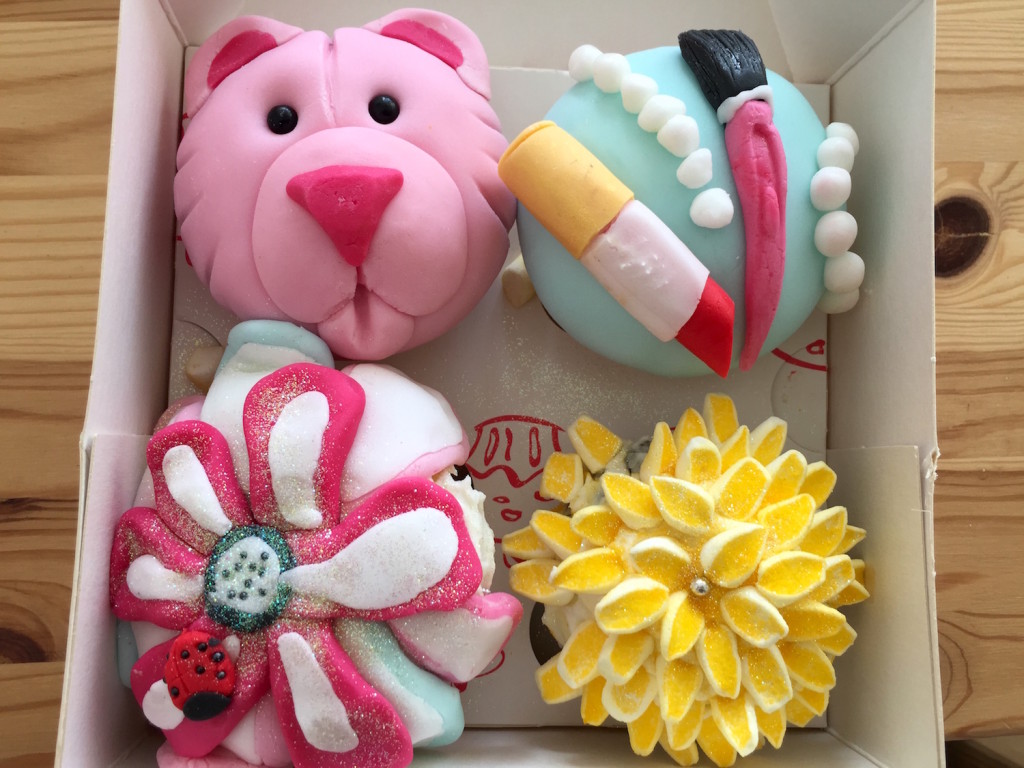 I guess they turned out OK-ish, having not done this before?
We then went on a show round of the hotel, which, impressive views aside, can't really compete vs. say, Malmaison. They're pretty much trading off the views (1), but hey – call me spoiled, but my balcony (2) is just as nice. Despite a recent refurb, I think the rooms still could do with gutting out and modernising, but maybe they are much cheaper and that reflects this.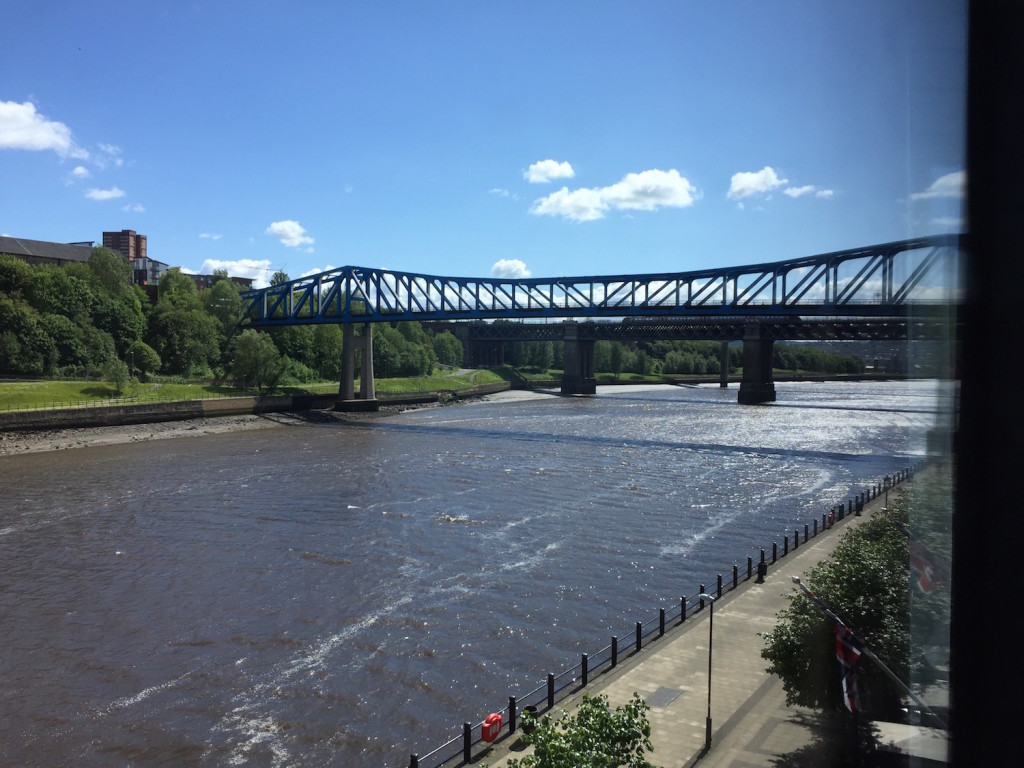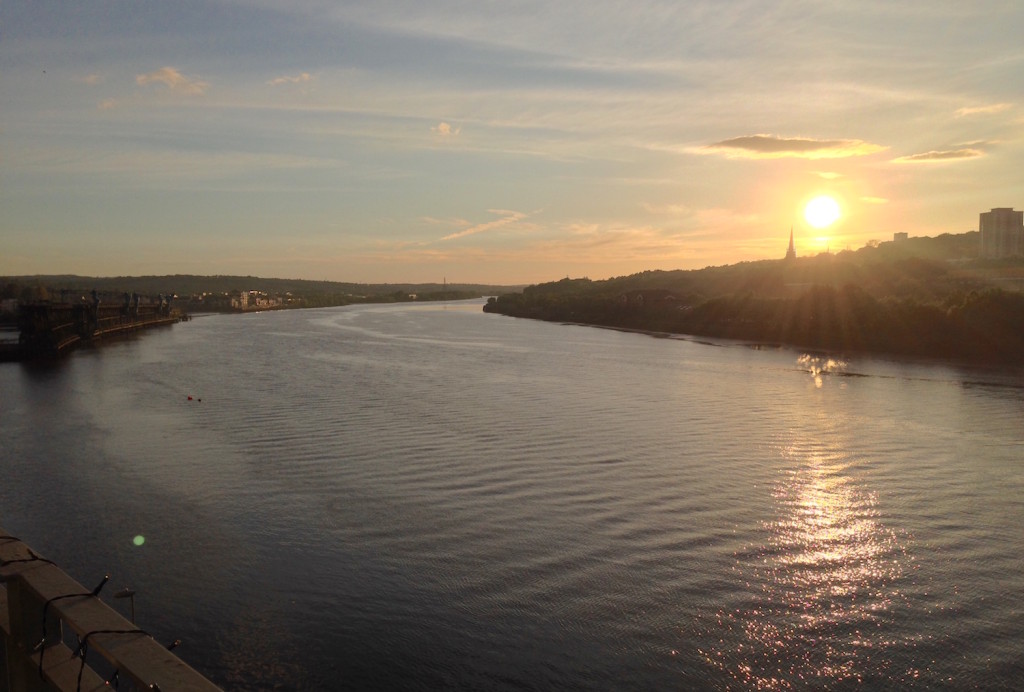 Finally, we went back for the afternoon tea. I was really looking forward to it, and I know these blogger events are never a true reflection of your "Joe Bloggs" punter (wahey), but when is afternoon tea not a treat?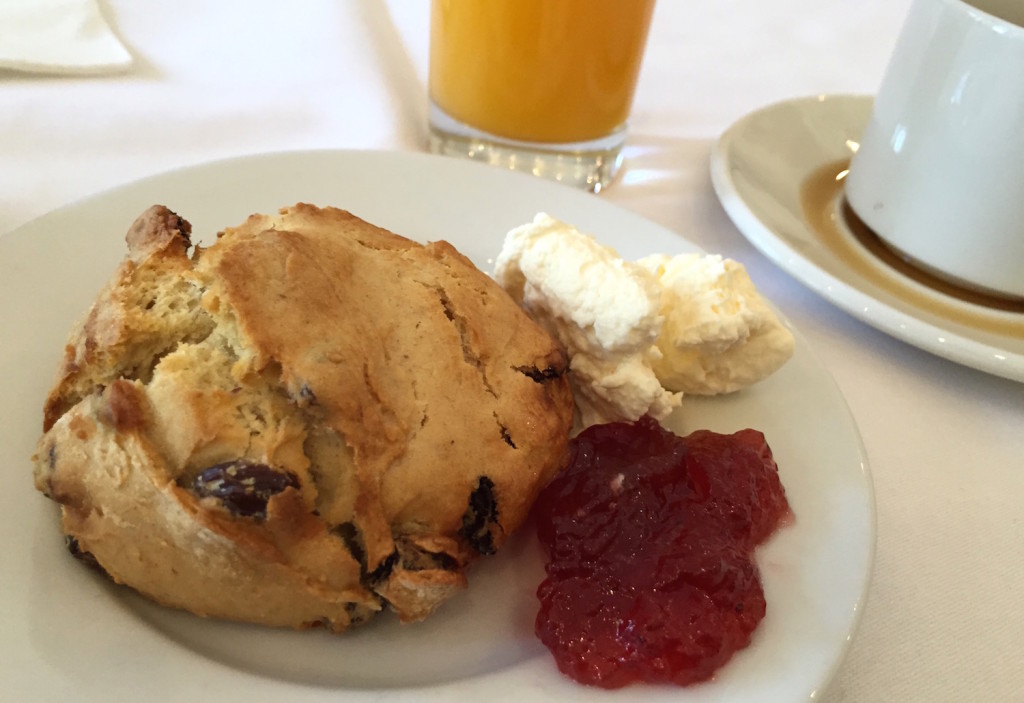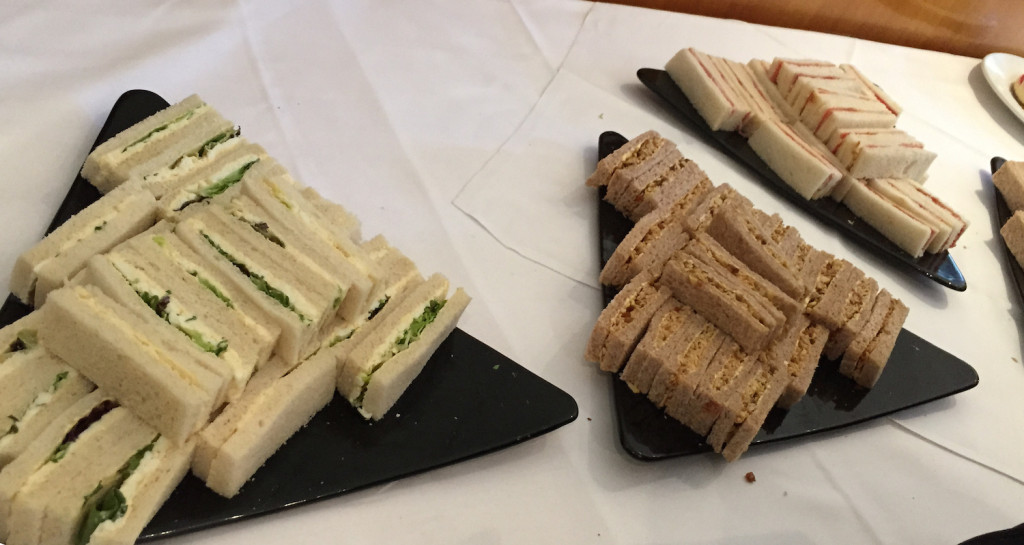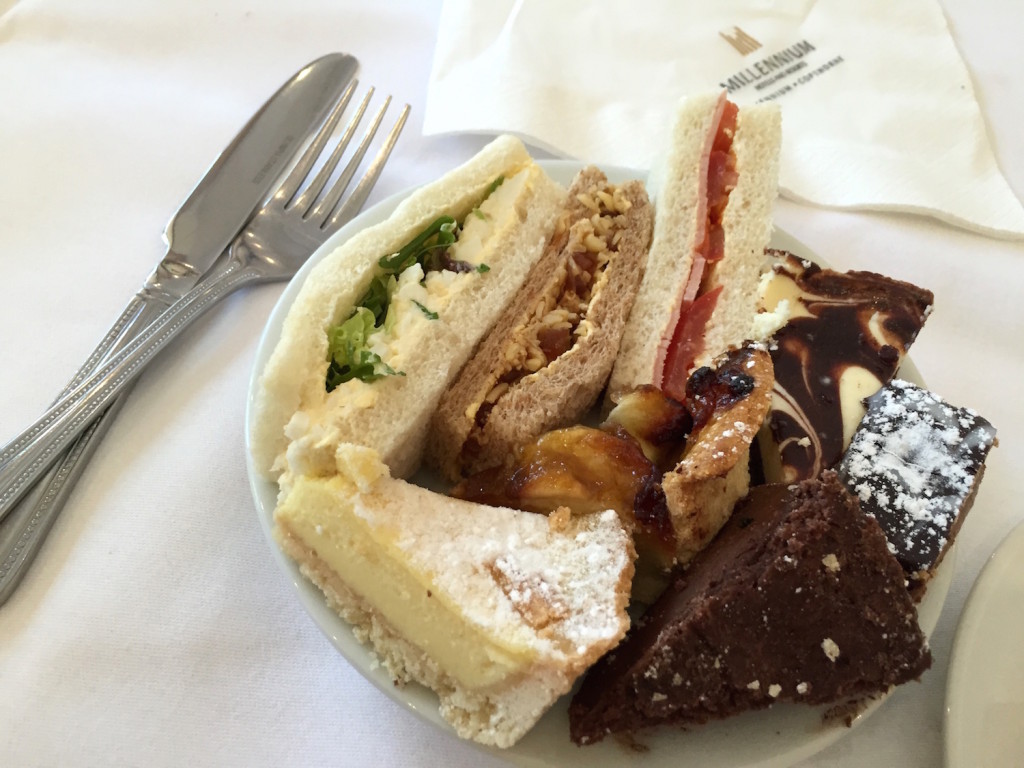 I'll add that I plated that up, it was self-service.
I think it's a real shame that just because this was a free event and they feel obliged to write positively for their blog post and "be 'grammable", that people will say this was a good depiction of afternoon tea, because it just wasn't. You know when the scones are overworked and chewy, the jam is cheap, the sandwiches are meh, and the cakes are bought in? Yeah, that. In an effort to document every afternoon tea in Newcastle, I'm glad to say I didn't pay for this one to be honest.
I know this will get me blacklisted from these types of blogging events, but hey ho, that's what I'm here for. You guys want honesty, right? If you're gonna throw an event to wow people, then wow people. The staff were really pleasant and helpful, but I wouldn't be back to the Copthorne in a great hurry when there are better competitors nearby. I'd give a friendly thumbs up to Julie & her cake decorating classes.
As for my cupcakes, well, I couldn't give those away.
Yesterday's shoddy cupcake decorating efforts. Free to a good home! #goodwill #freeCake pic.twitter.com/E955MX7rXY

— jeff (@newcastle_eats) June 8, 2015
Contact: http://www.millenniumhotels.co.uk/copthornenewcastle/
Contact: http://www.juliescakehouse.co.uk
Food hygiene rating at the hotel: 5/5
If you want alternative opinion on this event, check out here, here, here, here, here, here, here, here, etc.