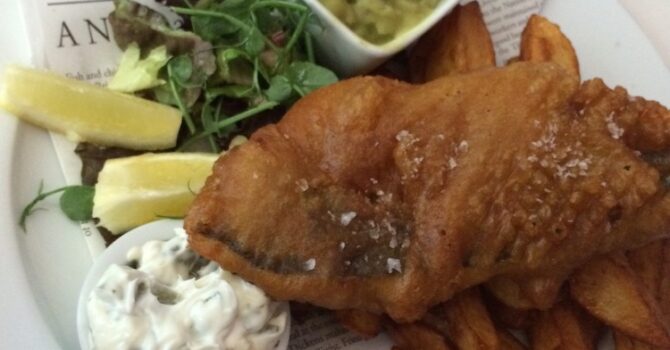 We love it to death, but sometimes we all give Newcastle a bit of a hard time.
It's our city, and we all want it to be the best in the world. In terms of food, it's not up to Manchester's standard or whatever, but christ there are foodie blackspots that are considerably less glamorous, I mean, some places aren't even trying to copy what goes on in London(!)
Honestly, it's rare we get to Sunderland. I think the last time was a specific venture to the Stadium of _____ to see Oasis.  There's no two ways about it really, it's bloody grim. I don't imagine investors want to pour their £££ into the restaurant landscape when there's not much else going on, but we'd heard good things about D'Acqua and made a special trip over. Cue reminders of how shocking both the one-way system is, and how shite the parking situation is – THANK YOU NE1's "Alive After Five".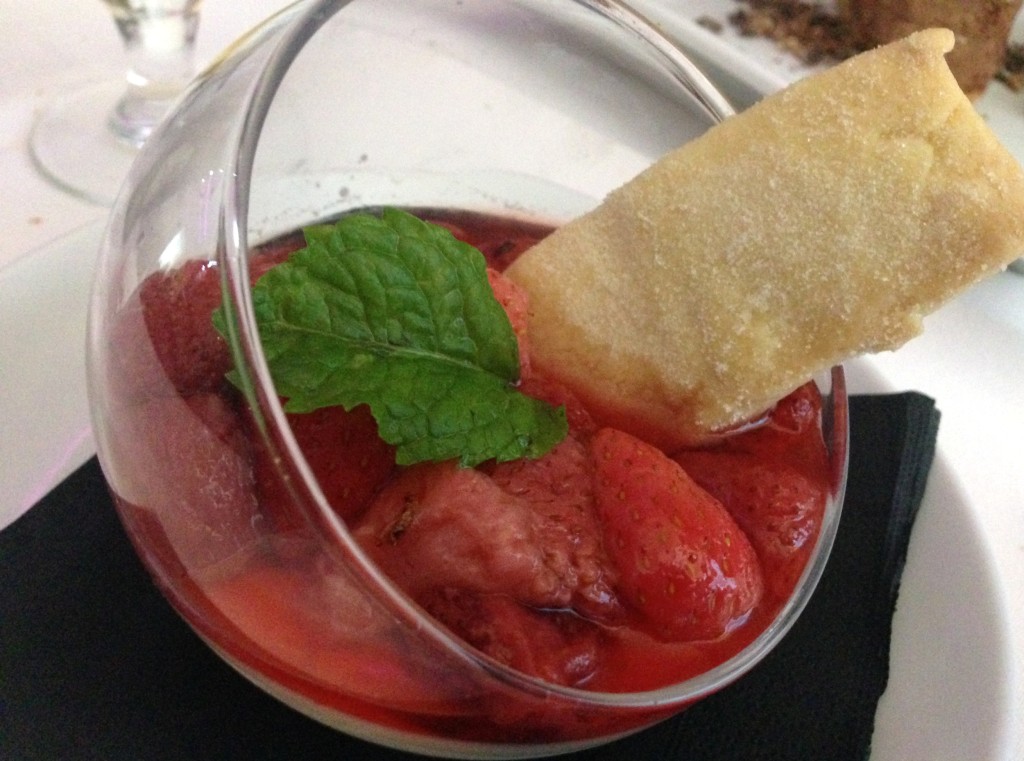 Chef and owner Jimmy seems to be trying really hard to bring something a bit better to the city, and to be fair, he's succeeded. It'sa bit what you might regard as a bit of a cheap and cheerful family restaurant were it anywhere else, and while its not gonna be troubling the Michelin inspectors schedules, D'acqua is at the top of the pile in Sunderland.
The early bird menu is very popular which is not surprising at  £13 for 3 courses – and though it's Italian influenced, there's absolutely everything on the menu from cassoulet, pizzas and pastas, and those god-awful sizzling platters that you get in pubs.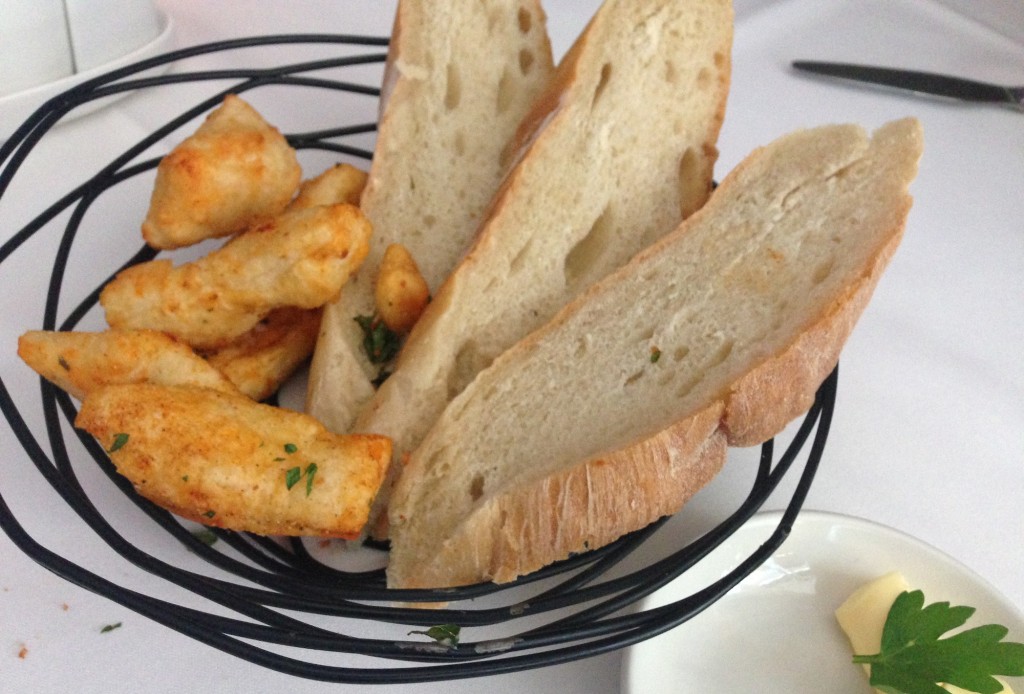 Somewhat surprisingly, and a kick up the arse to everyone that doesn't serve it by default, two types of bread are brought to the table. OK, they weren't exactly the chewiest crusty French sourdough, but the slight stodginess showed that it was homemade. Bravo.
To start, the interpretation on the Geordie classic ham and pease pudding was "geet canny" with nutty ham hock and an earthy beetroot puree, and while our other starter of goats cheese tart was a little unrefined, tasted great all the same. Kate's request for some balsamic vinegar (a sticky glaze would be great here) was met, comically, with some Sarsons malt. Service was otherwise friendly and on the ball.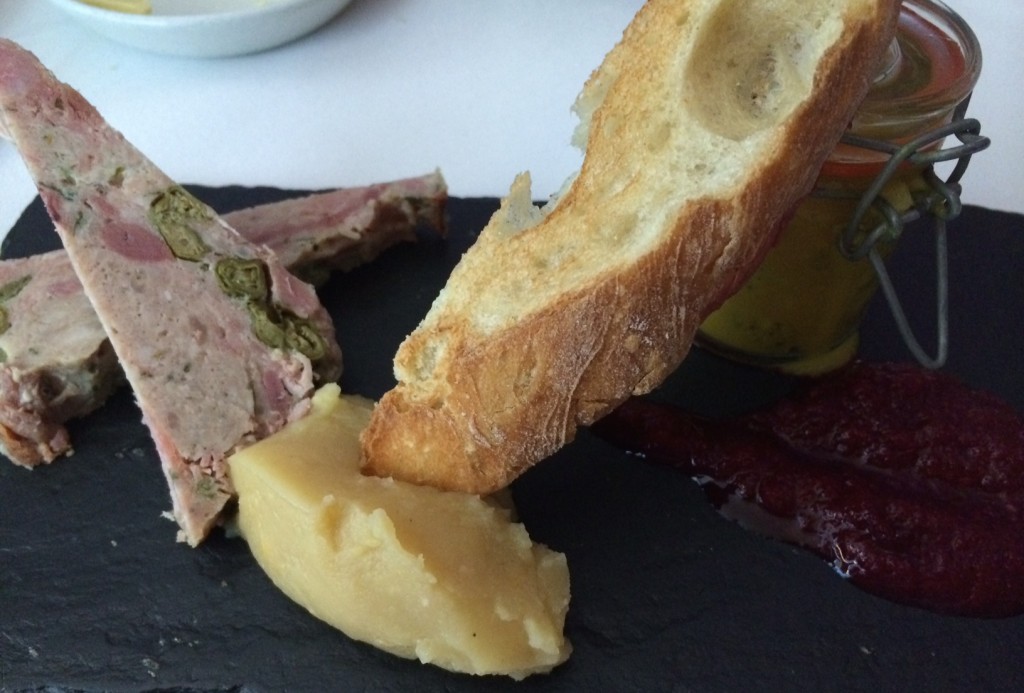 While literally everyone else seemed to be scranning the burgers, I can't resist a good herby Italian sausage, so it had to be the Italian chipolatas. I thought with the word Italian these might be herby and full of fennel goodness, but they were very much chipolatas in the sense of what you get on your christmas dinner. A perfectly pleasant tomato/peppernade sauce and mega cheesy wet polenta were good accompaniments, and man it was a humongous portion. I could have definitely done without the veg on the side, which was dry, and not cohesive with the dish at all. Don't understand that one.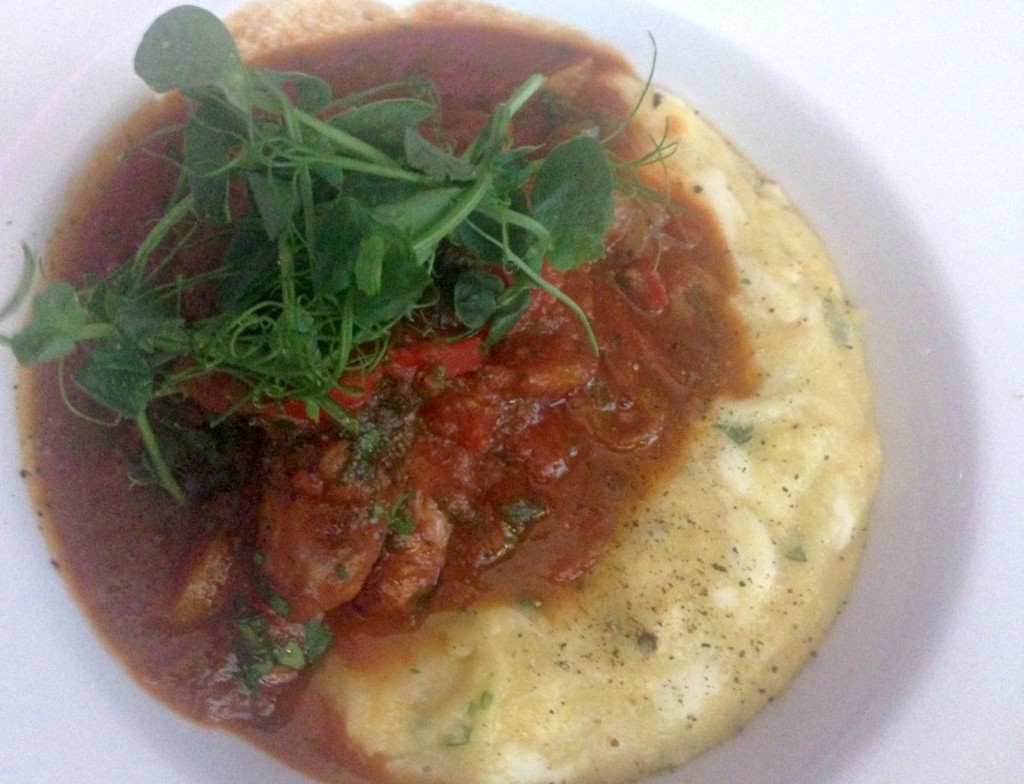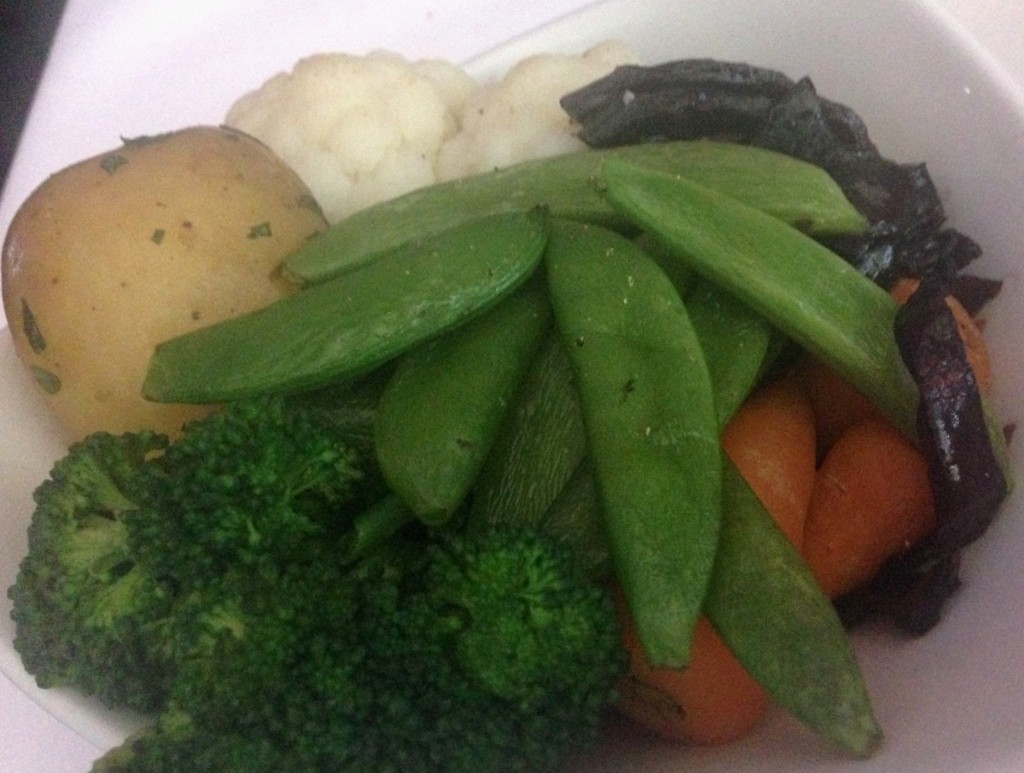 Kate loved her crunchy fish – I think they use sea bass, and solid, crunchy chips. A very decent take on the classic, and a damn sight better than most chippys along the coast. The amount of food is generous even at this price, so I didn't get the chance to try the famous panackelty pasty, but would definitely like to give it a go. F.U "secret diner".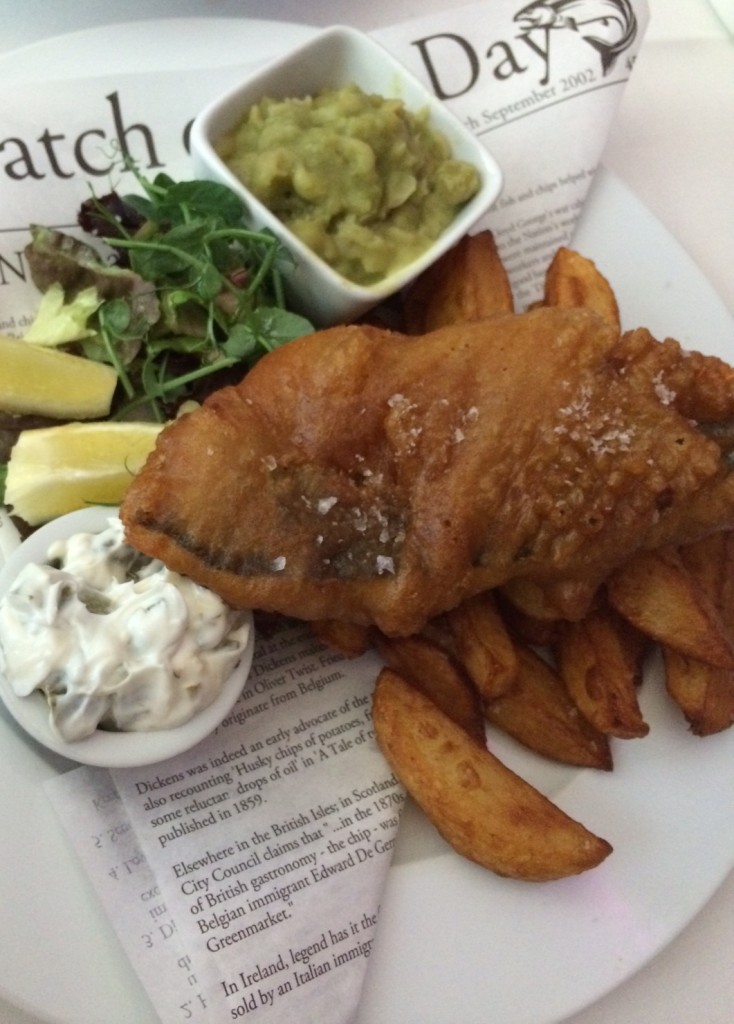 It was eyeing up the desserts which initially brought us here  – it's easy to see the kitchen team (of only three!) are really trying hard to do puddings with panache, even if it is a little bit "trying too hard".  So I had high hopes for strawberries and cream. Simple, perfect, doesn't need anything doing to it, right? What I got was unmistakably tinned strawberries. Howay, man. A decent shortbread effort and creamy pannacotta couldn't compensate for the mush, which was really disappointing as this could have been simplicity itself.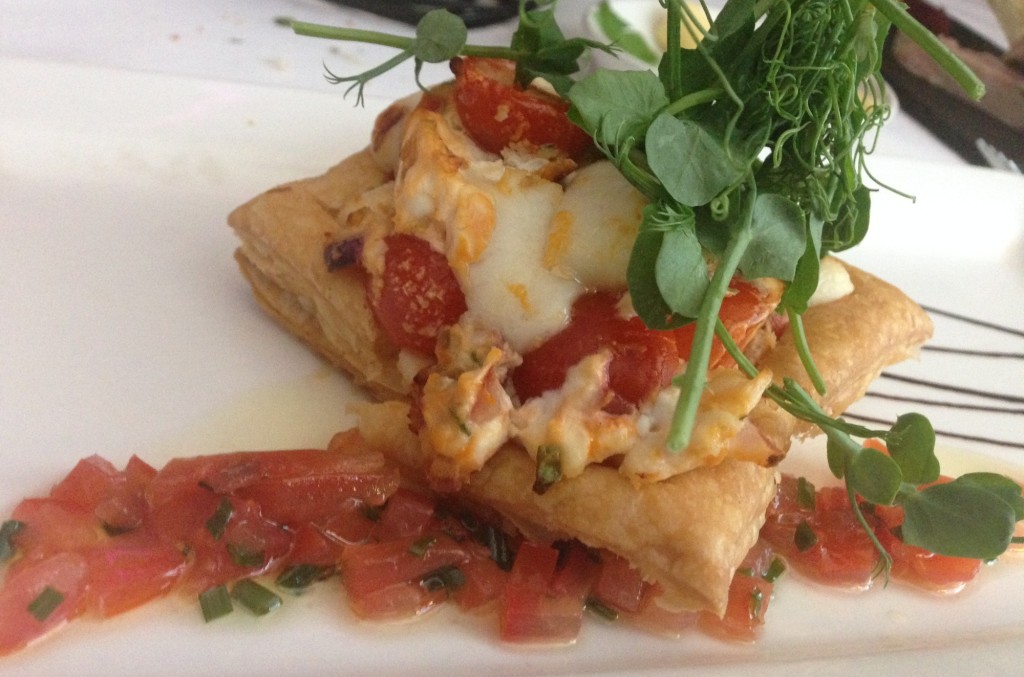 Kate got on much better with the chocolate torte. The menu at d'Acqua does incorporate a fair bit of local produce, and the accompanying pistachio ice cream from Beckleberry's is an absolute beast. It might be a chocolate lovers prerogative, but the chocolate in the torte, for me, could have been darker – it was all just a bit too sweet, though I can see why it's popular.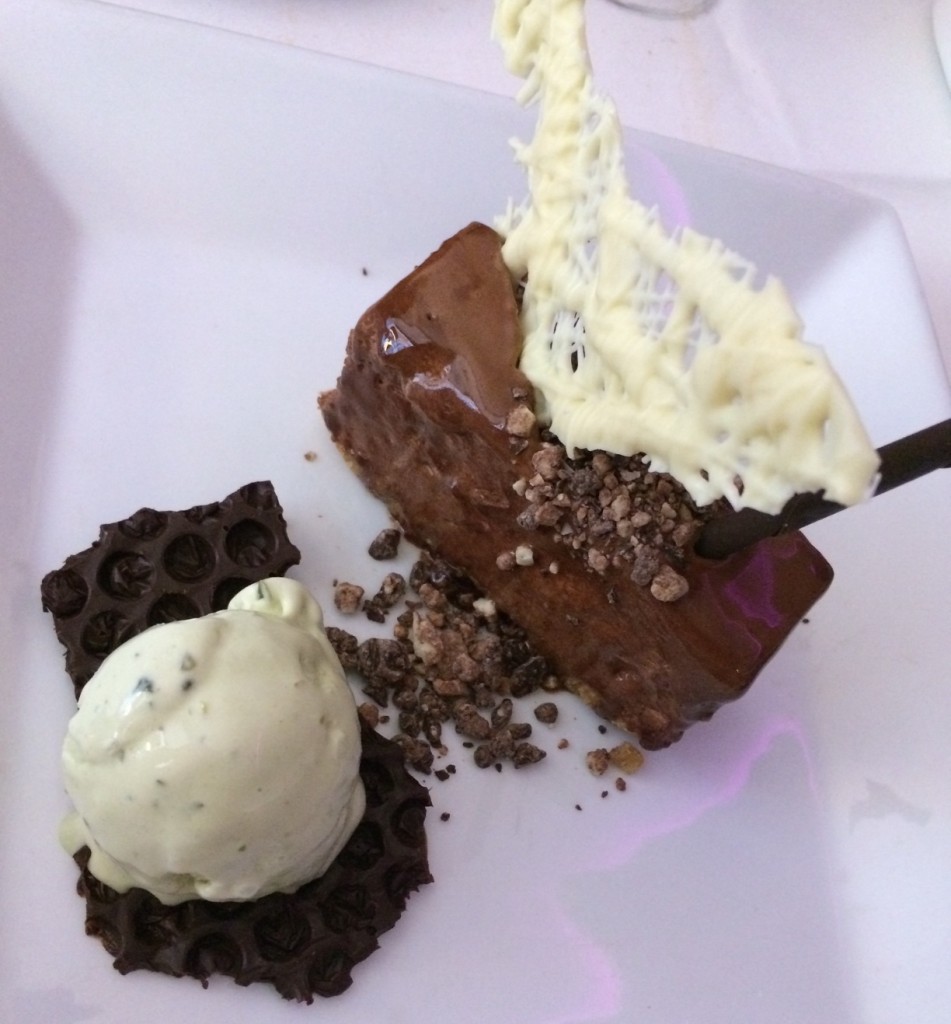 We left absolutely rammed, and the bill only tallied £35 for 3 courses x 2 plus 3 drinks. If you've found yourself in Sunderland and don't fancy cheesy chips, you could do much worse than check out D'acqua. Keep it going, Jimmy!
Contact: http://www.dacqua.co.uk
Food hygiene rating: 5/5