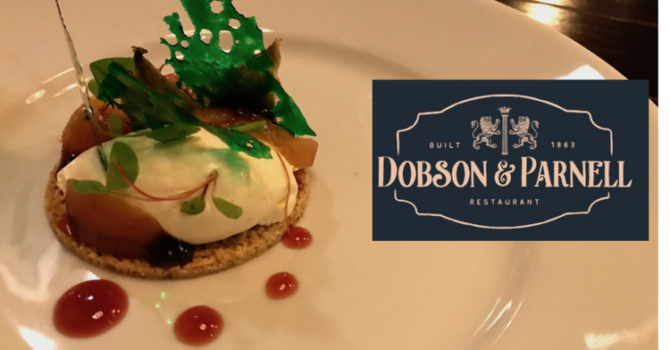 21 Queen Street gets its mojo back ?
Dobson & Parnell is the newest venture from Team Blackfriars. They must be doing well – last year's Hinnies seems to have kickstarted a long overdue Whitley Bay restaurant renaissance, and now they've taken on one of Newcastle's most hallowed restaurant sites – 21 Queen Street (NE1 3UG). The name, for the curious, comes from the designers of the grade II listed building – way back in 1863.
I was definitely trepidatious before visiting. That abysmal "I've never had my napkin replaced so I don't know what good service is" Chronicle review. And pics of some canny "cheffy" dishes – dots and garnishes abound. But head chef Troy Terrington spent a lot of time as a safe pair of hands at Blackfriars, before moving on to Jesmond Dene House. Coming here to really take the reins might give him the chance to cook what he's always wanted to.
Luckily, there was nowt to be worried about. Dobson & Parnell is the kind of restaurant befitting of somewhere like 21 Queen Street, and a worthy addition to Newcastle's "make a special trip for it" Quayside dining right alongside places like 21 and The Broad Chare.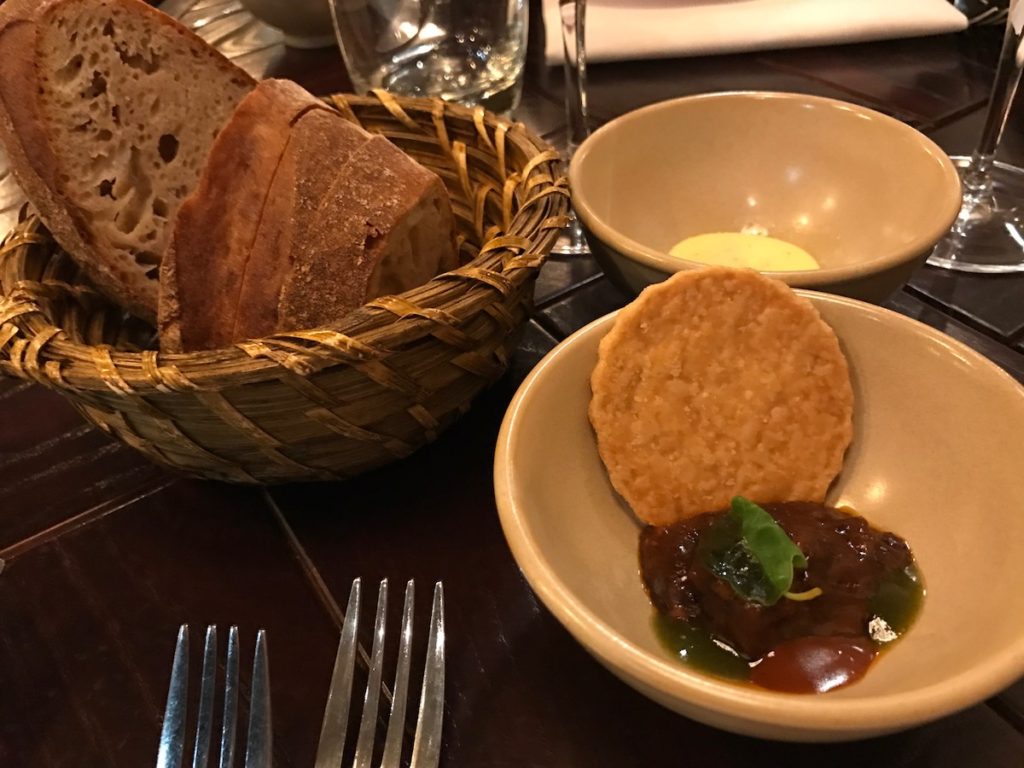 While I'm not old enough to remember the Michelin-starred restaurant that sat here 20 years ago, I did have some lovely meals at Pan Haggerty when that was a thing. It was a smart restaurant then, and it's an even smarter one now. You've got that extra finish that most places don't get, and you can tell they're aiming high(er) end as soon as you walk through the door. Service is slick, professional, and like everything else, generally well polished. That wine glass is always topped up, though christ, the musical choices – Canon in D and other classical compositions, are as stuffy as you could imagine.
Anyway, a delicious morsel of glance-at-it-and-it-falls-apart BBQ lamb on flaky pastry disc with a dab of a mint oil was more than enough to wake up the tastebuds. House bread (and lovage butter ?) is presumably the same as at Blackfriars – dense, chewy and a pleasant warm up.
The wine list is sensible but well thought out – our £29 Viognier was worth the £ and other wines topped out at about £40 so you're never in extortion-land. The set menu (530-7pm), with three choices each of 3c, is exceptional value at the moment. Normally £25, but until Feb 13 – two for one.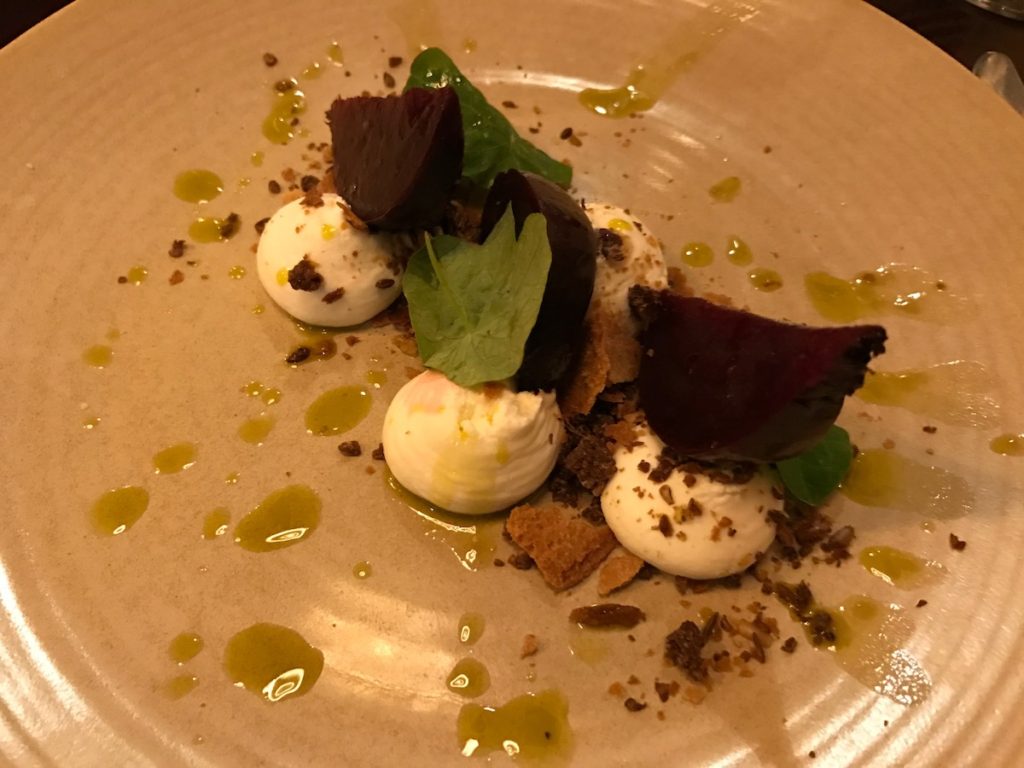 Anyway, starters arrived promptly. Yes, goats cheese and beetroot has been done to death, but with a crunchy granola crumb to bring it all together, this was an ace version of it. See also – Kate's Shields crab with fennel – tried and tested but well executed. Think Peace & Loaf, without Dave's playfulness.
Set menu mains were conspicuously shy of red meat – risotto, stone bass, and chicken. Kinda nitpicking, as the stone bass was a treat – meaty, cooked just so, and the clam frumenty (hint of Blackfriars influence?), was an interesting and filling match for it. And bread + clam juices = ??. Stupidly forgot to order triple cooked chips, which look fab.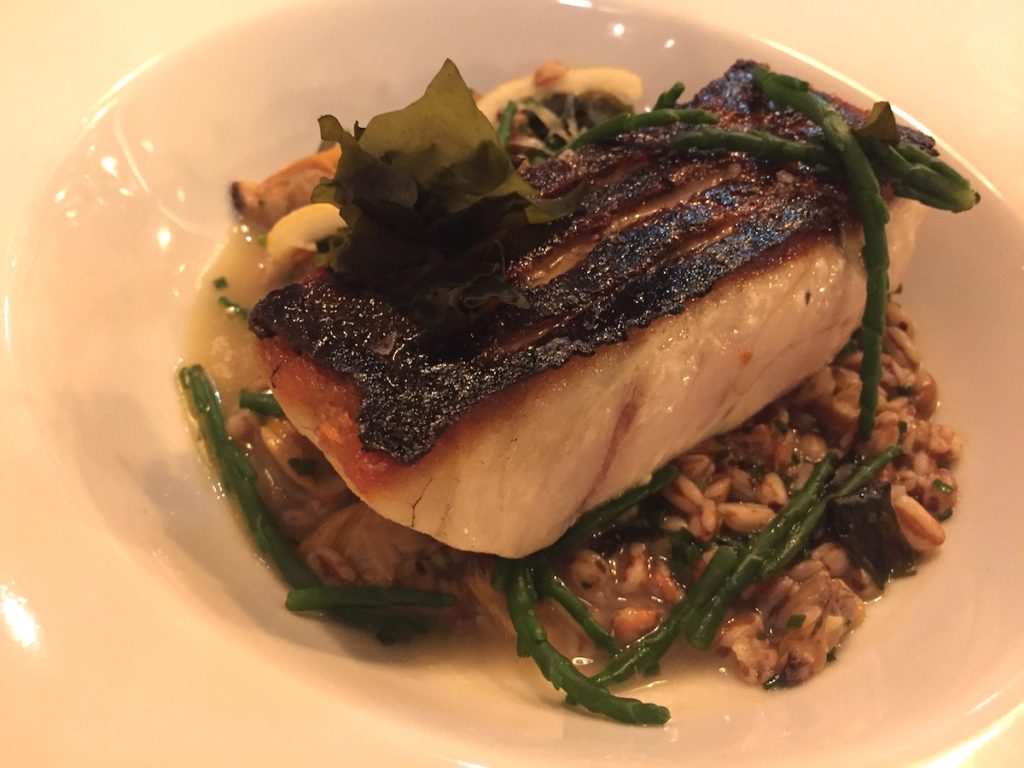 I'd normally steer clear of a chicken main, but when you get a good one, oh you remember what chicken should be like. A much bigger portion that I'd expected, though kale, carrot, cauli…it wouldn't feel out of place on a Sunday afternoon. A pimped up, delicious Sunday lunch, but not anything mould-breaking, which was a little disappointing.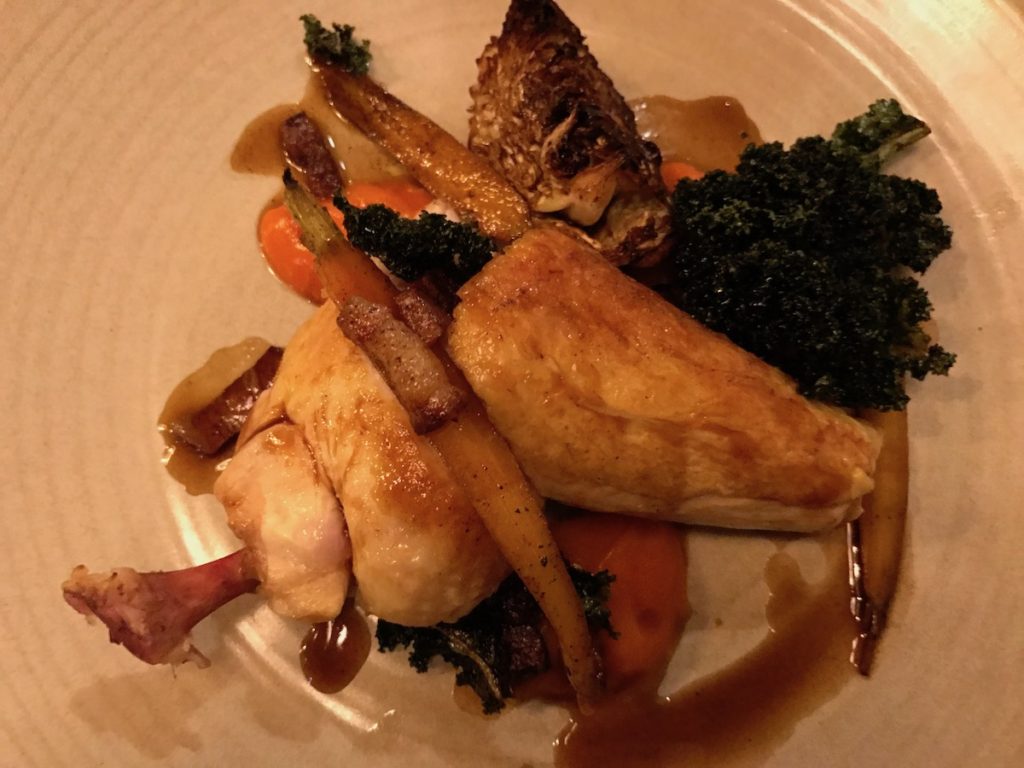 Desserts were very solid, both almond biscuit/red wine figs/pickled plums, and chocolate/pistachio/clementine ticked all the right boxes – not too sweet, a lot more lively, and a more interesting twist of flavours, textures, and temperatures.
Coffee & homemade fudge came with a bill for £63 for 2. They've got a tasting menu launching soon which tells you the ambitions here – chasing that market just above what Blackfriars does. Remember when 'they' said House of Tides couldn't fill January mid-week seats with a £70 quid menu? Pah.
If you're a la carte, mains are £12-£18 – bear in mind that's about as much as you'll pay at somewhere grim like Harry's Bar, but here you're getting something that bit special. Definitely check it out if you haven't already, especially in the coming months as it matures. And remember that this opened at the same time as Giraffe, and all that other Eldon Square shite, so make sure your 2017 is filled with more places like Dobson & Parnell.
Contact: dobsonandparnell.co.uk
Food hygiene rating: 5/5