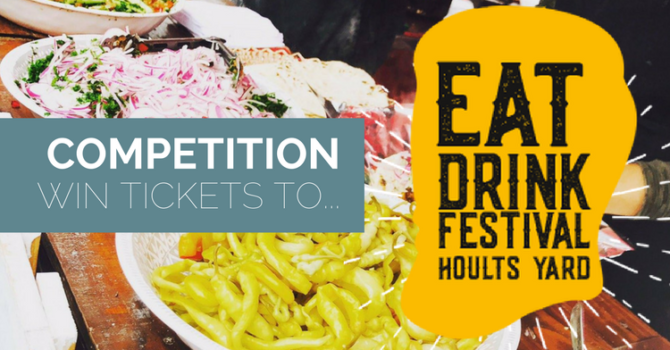 New food & drink festival alert ?? and some free tickets for you.
While EAT NewcastleGateshead remains dormant for yet another year, I'm all for another well-organised food festival in Newcastle to step up and fill the gap it leaves behind. No-one seems to have managed it just yet, but Eat Drink Festival is a serious joint venture from local publications Appetite Magazine and Cheers trying to fit the bill.
It's a 2-dayer in Hoult's Yard next Fri/Sat 13-14th October, with the usual chef demos, street food stalls, music and drinks too. Food-wise – you've got Blagdon Farm Shop, Lost & Found, Longhorns, Papa Ganoush, Little Fishy, as well as the only pizza that comes close to Cal's Own in the NE – Log Fire Pizza Co. announced so far, but there'll be tons of others announced. Make sure you grab one of these pizzas.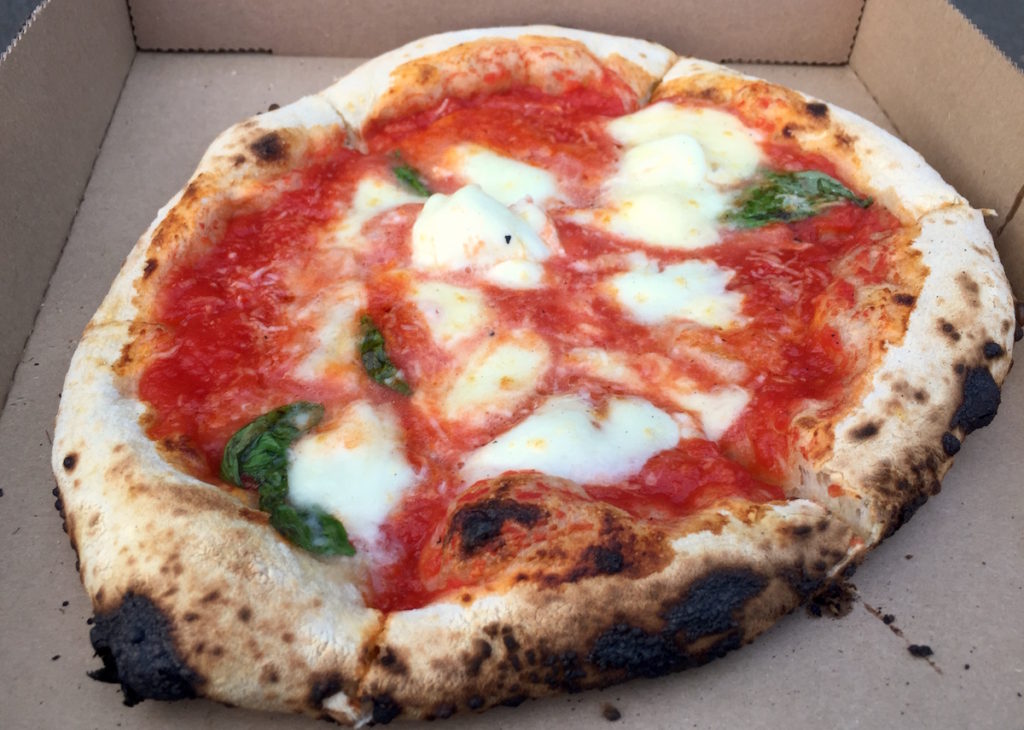 Drinks are all too often sidelined in these kind of things, but given that Cheers have something to do with it, it's nice to see equal attention paid to beverages with local breweries Sonnet43, Durham Brewery, and Box Social in attendance, as well as java from Ouseburn Coffee Co, and beers from Champion Bottles & Taps.
It's free Fever Tree throughout the day, so come ready for gin as some of the North East's best gin producers – Hepple, Whitley Bay Gin, Durham Distillery among others like newbies Whitley Bay Gin will be dishing out the spirits. Talks from the Poetic License guys too.
There's music as well from mostly local bands, so hopefully the weather stays nice though Hoult's Yard has plenty of indoor space. Tickets include a a glass, and a complimentary prosecco/G&T/glass of wine, and then drinks are £5 for G&T or £4 for beers there in, with various food to taste, eat on the day, or take home. Should be a nice way to spend a few hours and get something for dinner/supper.
Tickets are RRP £10, but you can get them for £7.50 using code NEWCASTLEEATS25
‼ Win tickets to the Eat Drink Festival ‼
WINNER is… @shnickety on Twitter – congrats!
Check out my competition over on Twitter for the chance to win 2 free tickets – simple as a retweet before Weds 11th October at 8PM when I'll announce a winner. Or if you're not on Twitter, just leave a comment below. Hope to see you there ??
Eat Drink Festival is Friday 13th and Saturday 14th October 2017 at Hoult's Yard, Newcastle.