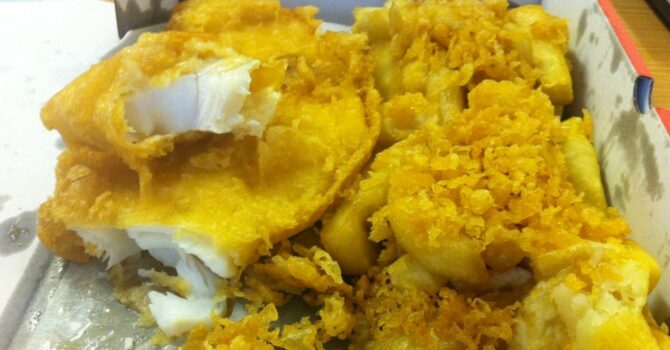 First time at Gorman's (of Westerhope) fish & chips – very nice.
Crispy light batter, fresh fish, and pretty good chips. For the next two weeks all food is half price, so fish & chips a bargain at £2.40. Worth a visit!
UPDATE: After Mr. Gorman died earlier this year, it appears some of the shops have been sold off, and the quality has gone way down. If you're looking for similar, but better – try Fenham Fish Bar.