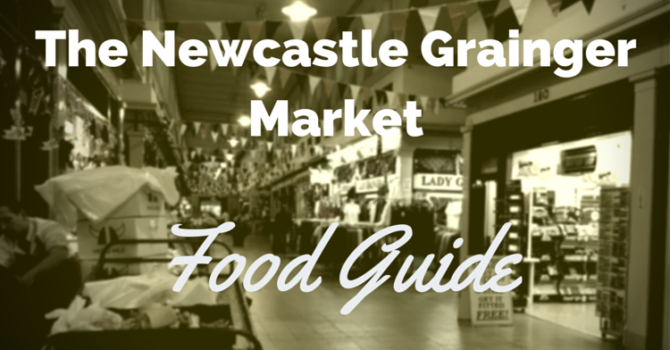 ♥️
The Grainger Market. Opened in 1835(!) and built by that venerable duo Grainger & Dobson, of who we have to thank for much of the city's architecture, it's been a Grade I listed building since 1954. It's the bustling, beating heart of Newcastle, full of local people, people who have chosen to make a home here, and full of people who have been in business for more years than I've been alive. We all know of it, but I think many people perceive it as a paradise of dreadful trinket shops and worse food.
Don't be daft. It's seen a bit of a resurgence, especially in terms of food in the past decade, and is now a multi-culturalists dream – probably the only place in town that houses independent Turkish, Chinese, Italian, (and others) under one roof.
I've put together a list of the units, that in Summer 2015, make up the best of the food available in the Grainger Market that we know and love, and are helping make it better than it ever has been.

---
The French Oven Bakery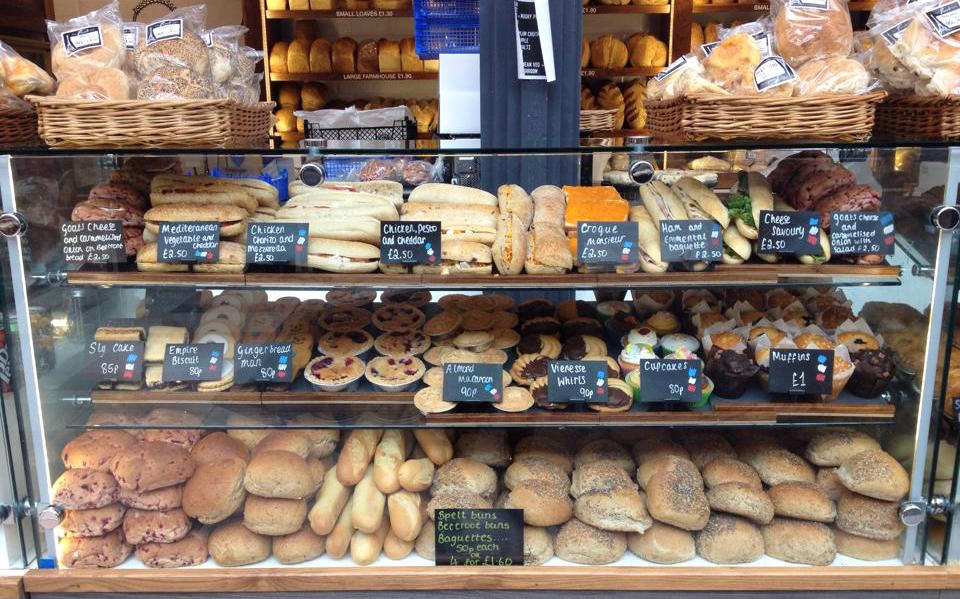 One of the businesses that kinda kickstarted the mini-revival of the Grainger Market, now well-established, and seemingly popular with most market visitors. The French owner is passionate about the market and all the traders within, and claims "98% of products are made or baked within 1 mile" of the unit, which is respectable, as is as their policy of giving away unsold stock to the homeless. Speaking of the market, owner Emma says:
"I believe the market has really changed and I hope to see some great celebrations this year to celebrate the 180 year anniversary. It's our 10 year anniversary and we wouldn't have been in business if we hadn't been in the market".
They've actually had two pops at the market, with the slightly ahead of it's time Health Box ("healthy fast food") now defunct, but The French Oven – selling sandwiches, pies, and breads of many shapes and sizes  – though I'm not too sure about the kebab meat pasty – still going very strong. You'll definitely find something freshly baked, often with a French twist, and while it's not always overly fancy, it is two fingers up to neighbouring Greggs.
What to order: macarons, whatever is on offer this week, or "yesterday's bakes" at massively reduced prices.
Contact: frenchoven.co.uk
---
Pizza by the Slice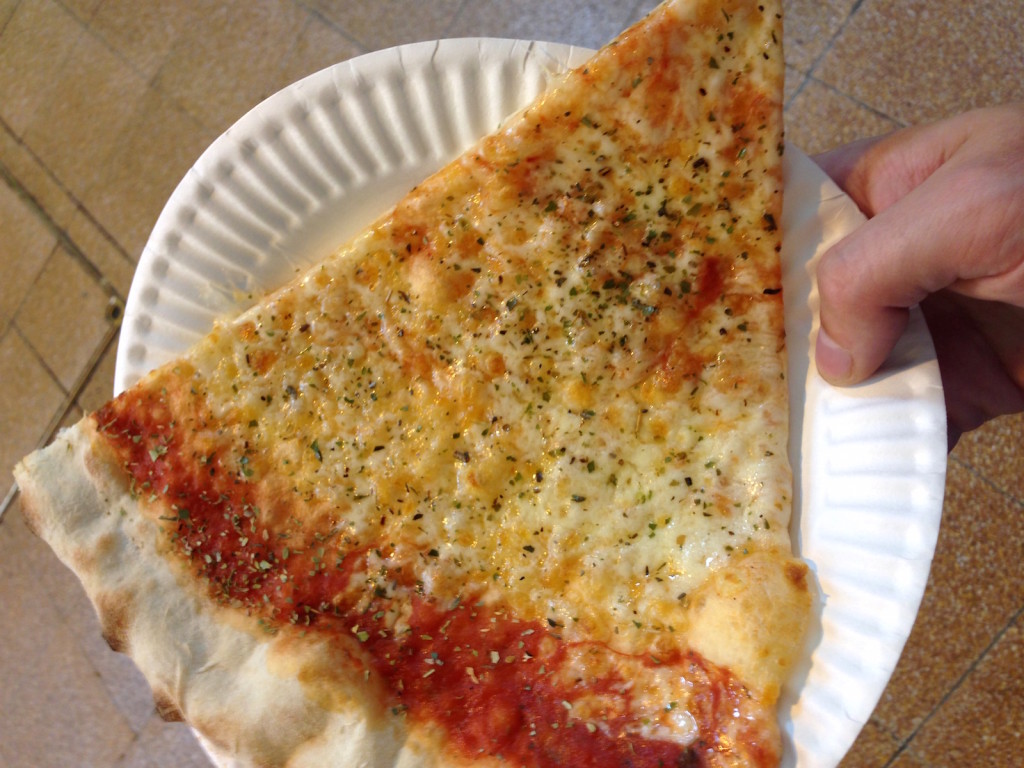 Pizza to me, is one of the most pure and simple foods that can be absolute perfection when done right. To find it in the Grainger Market in its most basic form – freshly cooked, very simply done, and just beautiful in every way, is something I try to take advantage of at least once a week. Look for the long queue, and get yourself joined to the back of it if you've never been. I wrote a little more about it here, but do yourself a favour if you've still not tried it, just go. It's cheap, tasty, and absolutely just everything market/street food should be.
The previous owners of Slice have just opened a restaurant in Benton, and it is good.
What to order: margherita slice (£1.70)
Contact: N/A
---
Pet Lamb Patisserie
Katie & Kay set up their stall in the Grainger Market in 2012 having run a successful cake business for the past six years, and since then have become a bit of a toon sensation. They're going stronger than ever, offer service with a friendly smile, and knock out some of the best sweet treats available in town – think nutella brownies, huge & pretty ombré cakes, and of course, the ubiquitous cupcake in dozens of flavours. They're lovely lasses and take custom orders for birthdays etc. and even if you've never been to their inimitable shop, you've probably had their sweet treats  – their cakes are supplied to tonnes of restaurants across the city. Others may be cooing about an impending Patisserie Valerie in Newcastle, but hey, we've got our sugary fix sorted already here. Katie & Kay say:
"We're proud to be part of the Grainger Market! Especially as it's become such a foodie hotspot!"
What to order: the nutella brownie (£2), whatever takes your fancy.
Contact: petlambpatisserie.com
---
Nan Bei Dumpling & Tea Bar
One of the relatively new additions to the Grainger market in late 2014, Nan Bei sells truly authentic Chinese dumplings – hand-made there right in front of you, steamed and then (optionally) pan-fried. As simple as it gets. It's from the same team that brought us Quay Ingredient, so predictably, it's great – while you wait, have a chat with owner Maggie who is surely one of the markets nicest personalities and biggest smiles. There's a variety of 6-8 fillings, and honestly, all of them are worth a look, so ask for a mix of six dumplings (£3.50), and try a new tea while you're there. They now also sell individual steamed buns – try the pork on the side, douse the lot in soy and chilli sauce, and and you've got the lunch of absolute champions.
What to order: six mixed dumplings (£3.50)
Contact: @nanbeinewcastle
---
Fez Food
Also new to the Grainger Market in 2014, a turkish husband and wife team bring us proper Turkish food to the table. No surprises on the menu: falafel, doner kebab, kofte, borek, as well as scoops from the meze section for 50p each.
Wraps are large and will fill you for the afternoon – chicken, lamb, or falafel. The falafel is a little light on herbs for me, but where else is it so readily freshly available? The chicken wrap comes stuffed with dark meat and sprinkled liberally with sumac. Your £3 won't go quite as far in Pret. Best of all, proper baklava; super sweet, sticky, and nutty, and fresh juices, hand squeezed right in front of you. Owner Fleur says:
 What to order: freshly squeezed OJ (£2), 4 pieces of baklava (£3), doner kebab (£3)
Contact: via Facebook
---
mmm… / glug 
mmm… (daft name aside) is the go-to shop for all those hard to find/Guardian-recipe/premium ingredients that you just can't get in Waitrose or even Fenwicks' food hall. Pomegranate molasses, za'atar blends, and the latest on-trend foods like fregola – they'll be sure to have it, and if they don't, they'll probably order it in for you.
There's usually fresh bread from a local bakery, often book signings with local chefs and the guys are very active on the old social media. Sister business glug… (see what they did there) is the drinks side of mmm… – harder to find/craft/premium beers and ciders, as well as some local spirits, and tasters galore. Apart from Rehills in Jesmond, there's not really many else that offer such a wide selection, and there's always something new in. Passionate about everything they sell, and one of the more modern and progressive faces in the market, if they haven't got it in stock, you probably don't need it.
What to order: fresh walnut bread from Zen Baker, spices you will not find elsewhere in NE1, whatever beer takes your fancy this weekend.
Contact: mmm-glug.co.uk
---
Matthew's Cheese Shop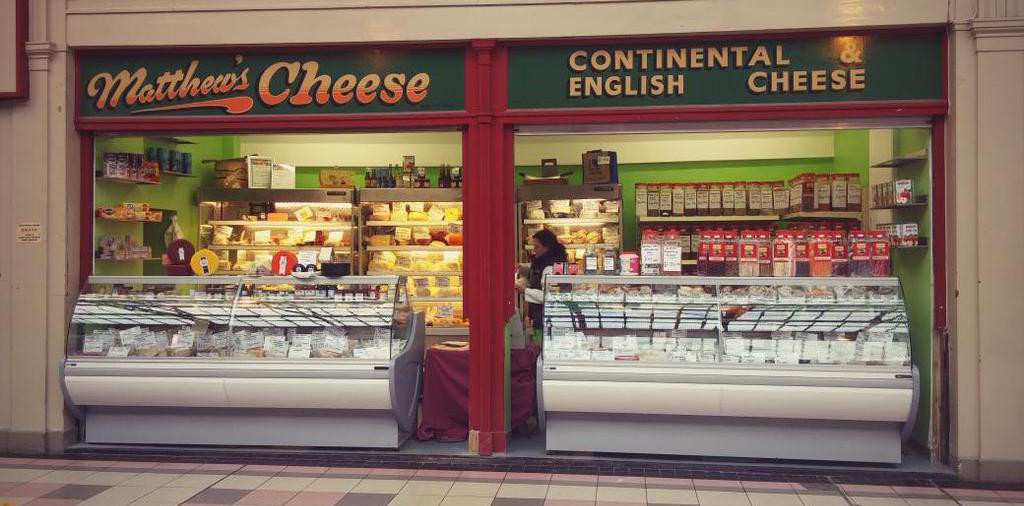 Matthew's cheese shop, like mmm… above, has what you're looking for in terms of specialist ingredients. Having been around for 25 with the current owners, and a further 25 with original owner Mr. Matthews himself,  they've got a reputation for great offers on your Joe Blogs cheeses – Red Leicester, cheddars (of which there are many, including one I saw this week – "sticky toffee cheddar – ?", and brie, as well as your rarer and harder to source cheeses. There's also a vast array of herbs, spices, and odd bits like sarsaparilla root, much, much cheaper than your crappy out of date Schwartz jar. While there's all the names you'd expect to see in a NE based cheese market – Doddington, etc., there's also cheeses from all over the world – follow your nose and you'll find it tucked away in the far corner eventually. Owner Lisa says of the market:
"The Grainger Market is really the heart of Newcastle, it's survived two World Wars and gives people a sense of the way things used to be back in the day before supermarkets and the internet took over. It's a little piece of history that should be maintained and treasured forever!"
What to order: offer of the week, or whatever hard to find cheese you've been looking for to impress your cheesy mates.
Contact: @matthewscheese
---
Pumphrey's Brewing Emporium
Pumphrey's have been in the Grainger Market longer than anyone else, established in 1750, or 221 years before Starbucks was founded. You don't get to hang around that long by being average, and hanging proudly on the wall is the award for "Best Cappuccino in the UK 2014" among a few others. As with the other specialist stores in the market – if you want it, they've probably got it – dozens of varieties, freshly ground for you (if you want), and assembled by people who care about their beans.
If you're at all java inclined, you can do barista training courses here, ask for tips on better home brewing, or buy all manner of coffee gadgets like aeropress, filters, and whatever the latest during method is. A good spot to sit down, take in the sights, smells and sounds of the market, and enjoy the coffee of the week – it's one of a few places you can actually sit in the market, and the coffee isn't any more expensive than you'd expect. While we aren't short of coffee shops in Newcastle, the same can't be said of independent, quality ones.
What to order: special of the week, cappuccino (£2)
Contact: pumphreys-coffee.co.uk
---
Curious Leaves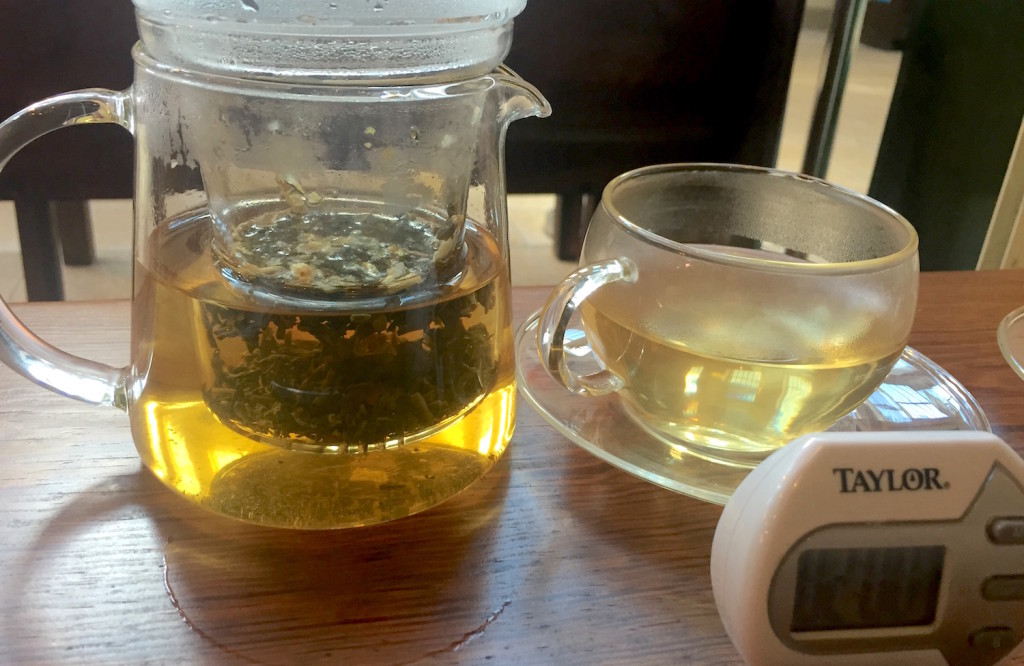 Also from the Pumphrey's team, Curious Leaves is new little tea room that is to tea what Pumphrey's is to coffee. The leaf is seriously order of the day, with 50 or so loose leaf teas available, properly brewed, and steeped to perfection with your own little timer for each pot. A "proper" cuppa will only set you back £2, or £3 with a bit of cake (compare that to what you'd spend in a chain?), and all the tea is available to take away loose too. They've had lovely iced teas on this summer, also check out the flowering teas – very pretty, if very subtle on flavour. TIP: Get yourself a loyalty card.
What to order: jasmine tea (£2), crumpets (£2)
Contact: via Facebook
---
La Petite Creperie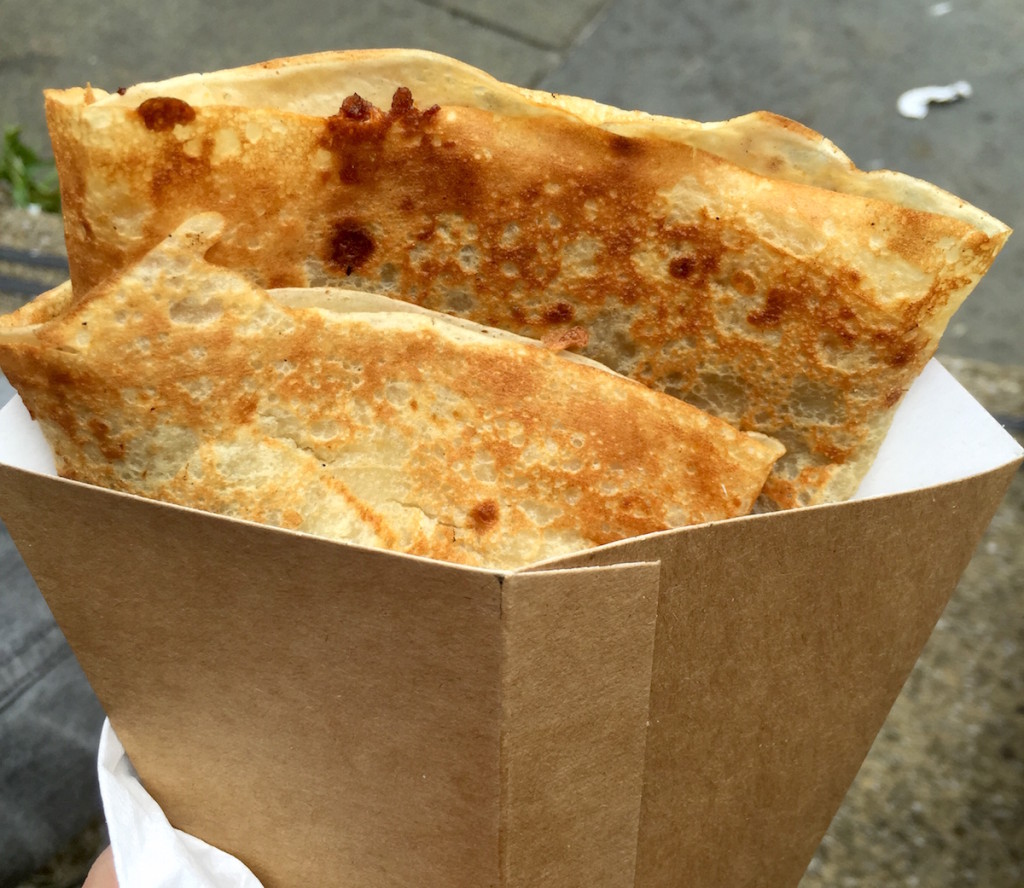 Another one you'll want a loyalty card for, Frederic & Julien have been putting out crepes and galettes since late 2014, and with a second store now open in Durham, count these guys as another succesful graduate of the market.
You see crêpe stalls at any market, but these are the real deal – as close to anything from Paris as Ive found in the UK. Get something sweet – extra sweet for English tastes – nutella, hazelnut cream, or my personal delight and one true love: speculoos biscuit spread, with extra crushed biscuits. For something savoury – buckwheat galettes are a revelation for anyone whose pancake knowledge starts and ends with sugar and lemon.
Owner, generally nice guy, and the most French man in Newcastle Julien says:
"Because it is very traditional and authentic, it kind of remind us markets back home, and it was clear for us that we would open here, and not somewhere else! On top of that, the place is just getting better and better…"
What to order: crème de noisette crepe (£3), ham and egg galette (£4)
Contact: @lpcreperie
---
Lindsay Fish Bros. & Lindsays 2 Go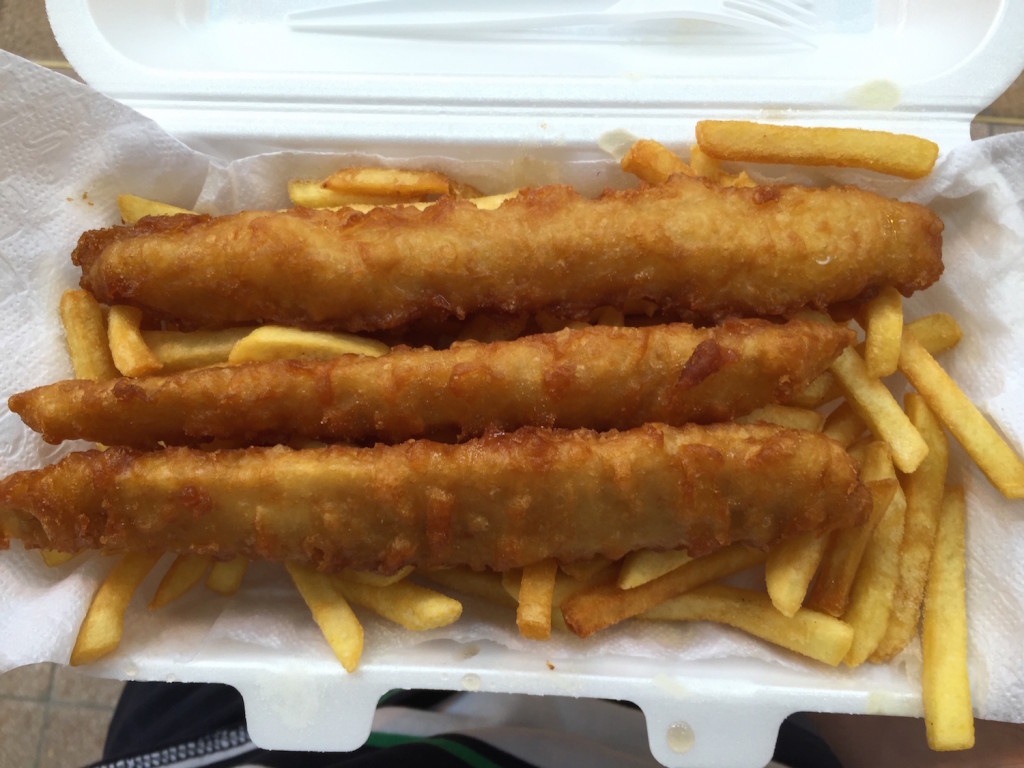 Simply put, the best fishmonger in Newcastle. I love Latimer's dearly, but these guys offer the same quality of all things piscine, without having to go to smelly Sunderland. All the staples like cod, salmon, prawns of various sizes (right up to "jesus christ, it's the size of a dinner plater") are available, but also have a gander at the catch of the day counter which throws up your more interesting fish – bream, huge turbot, razor clams and whatever they catch. OK, to the uninitiated it might be slightly pricey, but honestly, so, so worth paying extra for the added quality (especially vs. Tesco fish counter *shudder*).. One of my favourite things to eat recently is their smoked mackerel – about a quid for a fillet. Put this next to a supermarket smoked mackerel and if you can't taste the difference™, you need to asses your life.
Lindsay's 2 Go, their neighbouring takeaway venture, sells freshly fried fish bites and fries, the occasional oyster, chunky prawn noodles, for about a fiver a pop. It gets busy at a lunch time, but that's because everything is cooked to order, and tastes delicious.
What to order: smoked mackerel, catch of the day, trimmings for your pie/soup.
Contact: @BrosLindsay
---
Sloppy Joe's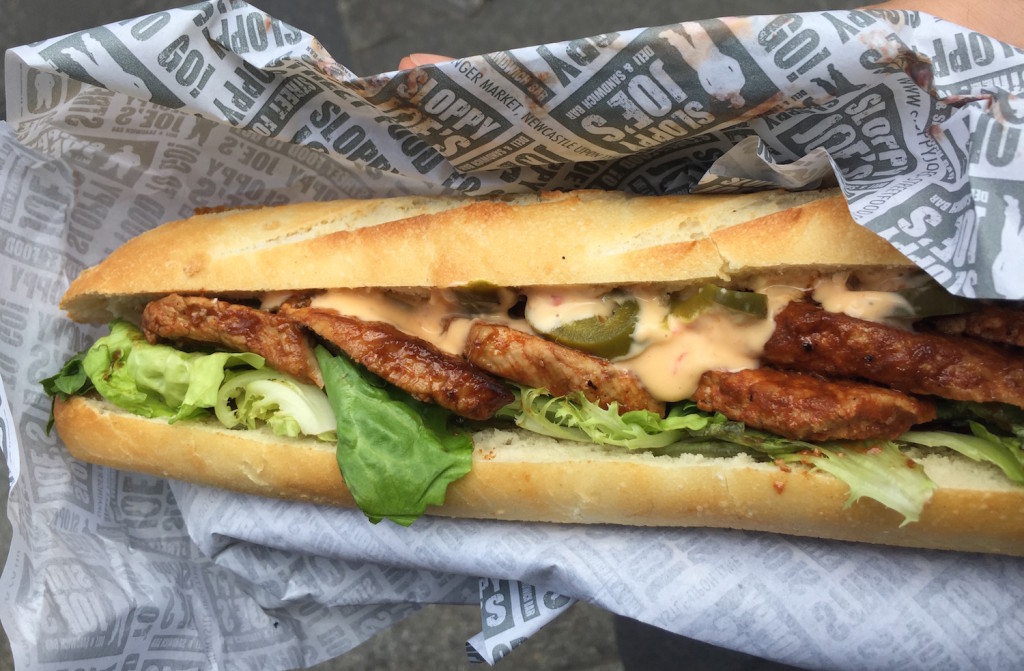 So….these guys ranked #1 on TripAdvisor for Newcastle for a long time after opening. I'm sure they'd be the first to admit, it's not actually the best place to eat in Newcastle, but it's a tasty lunch shout, and very well priced – find a baguette for two quid, or a panini for three, plentiful, and cheerful. Usually a bit heavy on the mayo to say the least, but honestly, I don't think there is a better calorie/£ offering anywhere else, especially the savoury and smokey beef sloppy joe. Breakfast items are sound – check out their canny take on a McMuffin, or the thick wodges of eggy bread, and there's also salads (yeah right), and the odd special, like rice paper rolls this week. Sensibly but commendably, they champion and use produce from around the market too – I believe Curious Leaves' sandwiches come from here. Also, they literally sell tripe and tongue. How many sarnie shops can say that?
What to order: Eggy bread in the morning with everything on (£2ish), the namesake Sloppy Joe with slaw (£3).
Contact: via Facebook
---
Other Stalls of Note
Fruit & Veg
90% of our fruit and veg comes from the Grainger market. It's cheaper, you get more, you're not feeding the supermarkets, it's win-win. I get the feeling it all comes from only a handful of sources anyway as stock and prices between the stalls are always there or thereabouts, but try out Hector Hall, or current go-to of ours and general purveyors of hilarious banter, Liddel.
When we're talking "supporting local" this is one of the simplest, most cost effective, and satisfying things you can do once in a week. Look for overripe fruits for some ridiculous bargains – like our 10 for a quid perfectly ripe and juicy nectarines this week, which we then seen in Waitrose for 55p each, reduced.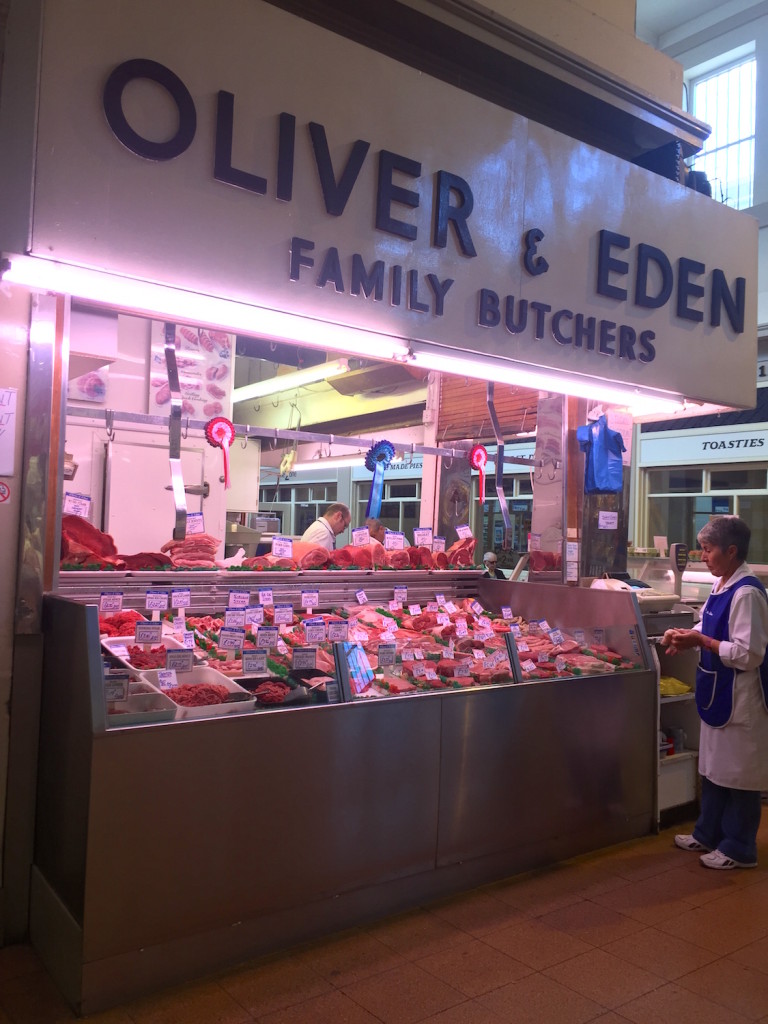 Butchers & Other Fishmongers
While the market was once more famously known for its butchers, there still remains a good handful of them. New visitors, vegetarians (and frankly, people with closed minds) might bork at the pig's heads, hearts, and all kinds of animal guts on display, but if you're looking for rabbit, beef heart, or any scraps and bones for your dog, you'll probably find it here. Try centrally-based Oliver & Eden first.
Others & Specialist Stores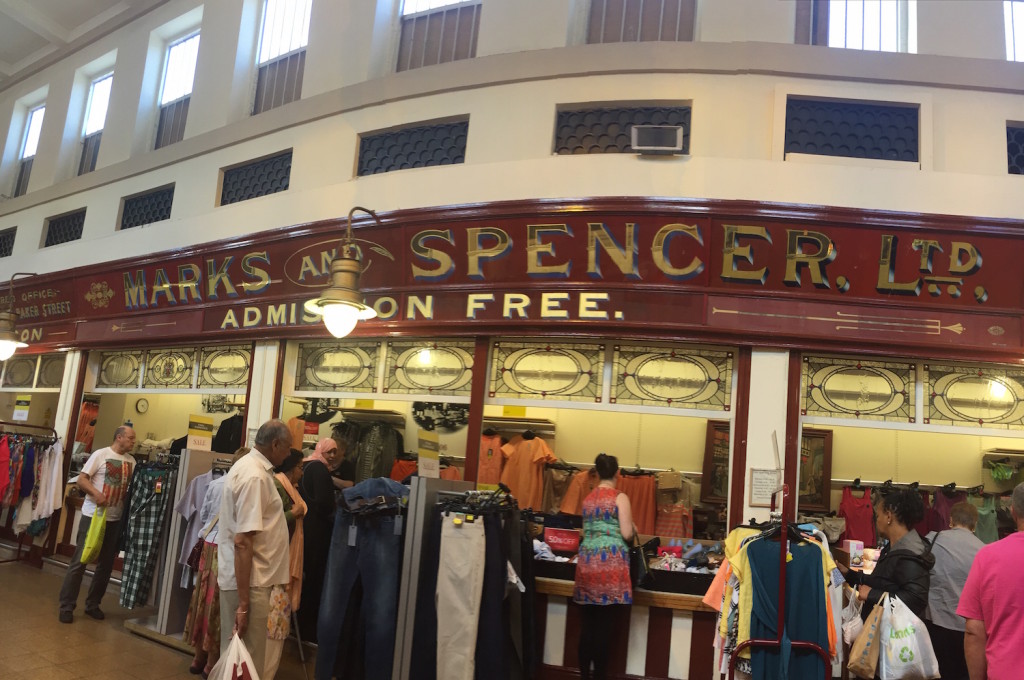 Did you know? The market has two air raid shelter below it? Unfortunately, the council won't let us in, which is a shame.
It's not just about the food, of course – I'm confident you could do your entire weekly shop in the Grainger Market. There's the "Penny Bizarre" – the smallest, and one of the first Marks & Spencer in the world. A wig shop? Newcastle's biggest independent craft market? Yep. Katherine's Florists, tons of vintage clothing (amongst some absolute garbage), a CD shop that constantly plays one of those "hits of the 60s" 10-CD sets – it's all there. I'm told the fabric shop has everything you could possibly need, and the cobblers is pretty good too.
After a long tenure in the Grainger Market, home of the quintessential steak bake, Greggs has gone! I do feel it's a small piece of NCL history, but given the sheer number of them in NE1, might not be the worst thing in the world. But there's a sweet shop selling dandelion and burdock cubes, lemon sherbets, and rock hard boiled sweets by the quarter pound; the famous weigh house – originally used by the butchers and grocers to weigh their goods, now dealing with humans, the printers which must produce so, so many "DECKA'S STAG DO" t-shirts. A pet shop. There is a unit that just sells fireplaces, even.
Some have even graduated – just round the corner now, but among a national chain of over 70 stores, Grainger Games started life here as a humble market stall. To fill that void, we have That Retro Game Shop where if you scour hard enough, you'll still find a bargain gem or two.
The problem? The Grainger market is getting better every year, and yet still, we're stuck with some pretty rudimentary opening hours. Many of the tenants petition furiously to get better opening hours, and trials of Sunday opening in December have proved successful. So for me and probably many others (Mon-Fri 9-5s), it's a case if you can't get there on a Saturday afternoon, you can't get there.
If you want it to be a continued success, and YOU DO, remember:
"83 pence of every pound spent with a local business goes back into the local economy" (vs. ~5p in an average supermarket) [source]
If you love it, you've gotta use it. ❤ you Grainger market!
Open Mon/Wed: 9:00-5:30, Tues, Thurs-Sat: 9:00-5:30. Closed Sundays.
Contact: http://www.graingermarket.org.uk