Newcastle, Summer 2014 – BBQ openings galore.
Update: Hop & Cleaver closed something in 2019 – redirecting punters to The Redhouse next door.
We went down to Hop and Cleaver during it's opening last week. All things aside, it's really great to see loads going on down the Quayside. H&C is the latest case of Newcastle going crazy over something which elsewhere has been, everyone has got tired of, and moved on from, but I guess it's better than another vacant quayside restaurant. The marketing hype train is powerful at the Ladhar leisure group though, so as the heaving launch night proved, people just can't get enough of this sort of stuff. Serve it on a tray, use more hyperbole on the menu than Jamie Oliver, be just "quirky" enough, win-win, right?
We skipped on the launch party having seen the comical queues to get in, much like the "no-food" showing at the Redhouse launch, and went on the following Thursday night. As if noone in Newcastle had ever seen a steak before, it was bloody rammed.
Love/hate: barebones interior styling. OK, so it's the 2014 "thing". Carefully tread the line between looking unfinished and rustic. But the floor below our table was made from huge slabs which were obviously part of the original building, however…nowhere even close to being level. Style over substance often starts in the design…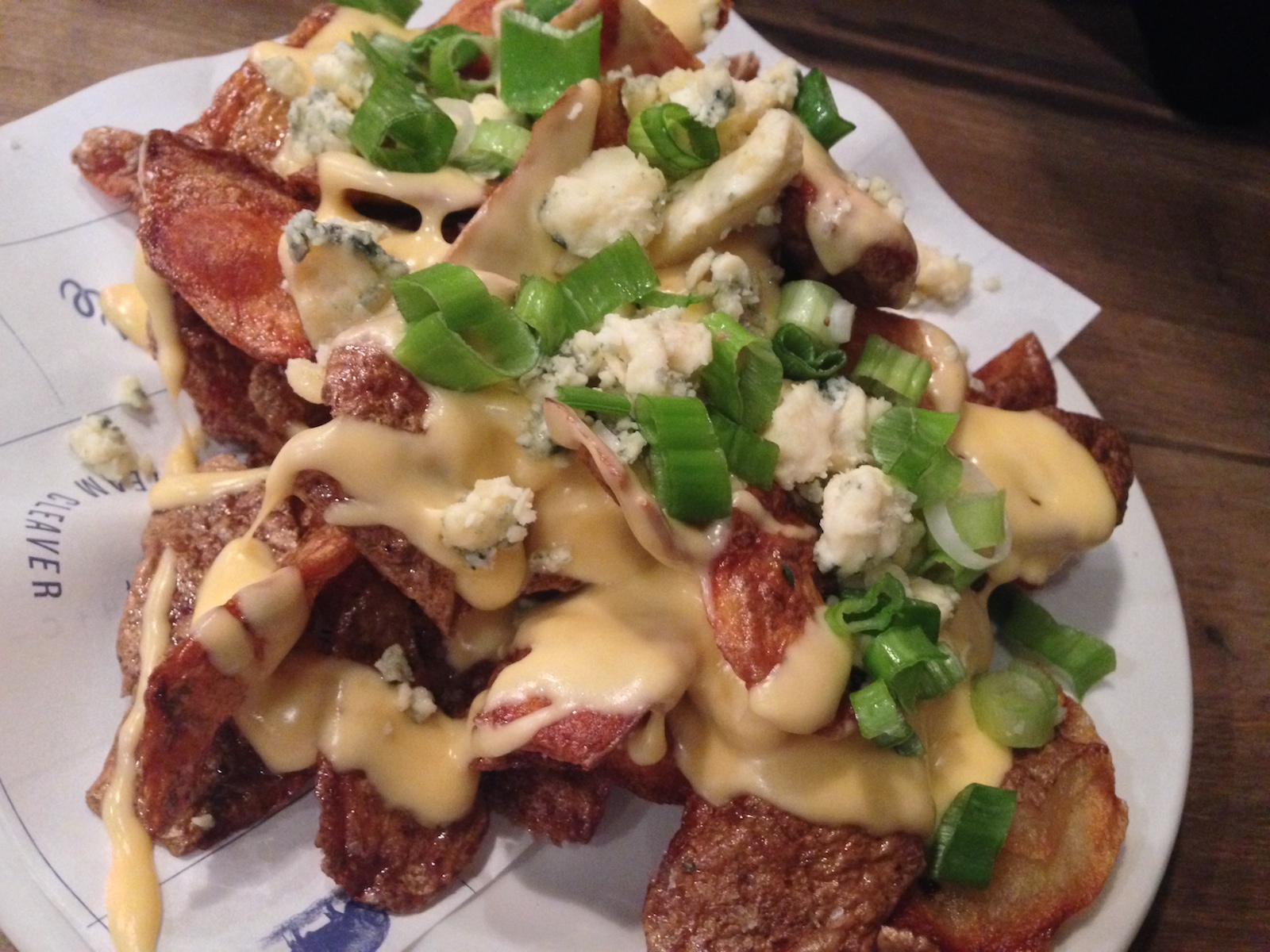 Love: table sauces. I believe these are for sale to take out, so it makes sense for them to be good. One is really full of complex herb & spice flavours, and the other, a bit dividing, but packed with strong coffee. I dig it, and it's the kind of place where everything should be slathered with sauce. Use liberally.
Love: everything on the menu sounds appealing. Everything. Maybe the proof is in the eating for some of the dishes, but unless you're a veggie, they all make you want to eat them. The service was friendly and really super-attentive, though our feedback was met with the pointless "I'll let the chef know".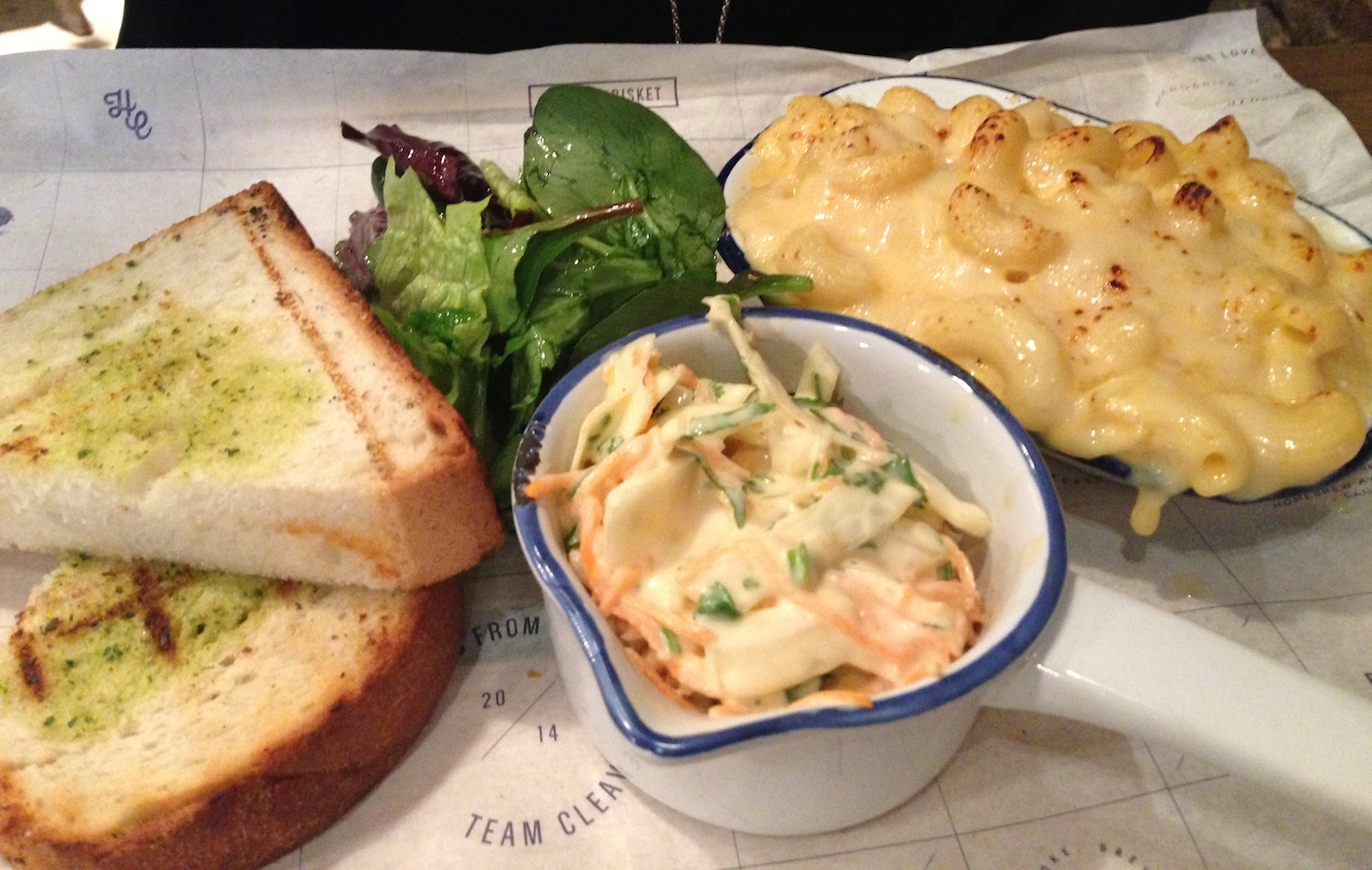 Liked: the pulled pork. The smoker is rightly so going to be the star of the show here, and the pork (£11.95) was one step up from your average pulled malarkey by being super thick and smokey. Not particularly pork-y, but that's not the point. Is it? The potato skins (£4.25), faint praise,  were among the best I've had, though be prepared for "cheez whiz", and blue cheese scattered on everything.
???: The advertised growlers were on the menu but unavailable, so our waitress offered us the ubiquitous "three third pints" selection instead. They were all pretty good to be fair, though I have no idea what they were. Cheers!
???: Cornbread? Look at it. I can stretch my imagination as we're not really in the Southern US, but that's just not cornbread.
Meh: jalapeño poppers. These should be sooooo good. They're alright, and you don't get a plate. The lemon and pepper cream cheese filling just didn't melt very well or taste of very much, but hey, they're served in a ceramic cup, and that's all the rage. £4.50
Thumbs down: it's a rare occasion that one of our plates goes back to the kitchen with food left on it, but Kate found the mac and cheese (£9.50) pretty inedible. There's such a thing as too cheesy, and when that cheese solidifies into a block of pasta plastic after two forkfuls, you've crossed it.
Why: bottle of Sol £4. Bottle of Bud £4. While I wouldn't usually drink these, it's the principle, damn it. Outside of that, similarly priced beers are all labelled "craft" by default, and it's another showing for boilermakers, picklebacks, and hard shakes.
Dislike: teething problem. Don't open if you're not ready. I get the feeling the date was selected, the place isn't ready, and they just said "fuck it, let's go anyway". The website, it just doesn't work. There's no booking/telephone number. We went at 7pm, and several main courses including the signature brisket, and all but one of the desserts were sold out. There's already stickers on the menu covering the fact that some mains used to include a side but no longer do. Howay.
Lane7 did it: I ordered the pit beans (all sides are reasonably priced at £3) because,  damn, the ones at Lane7 are pretty much my favourite thing to eat this year. Cue massive disappointment. Not really smokey, meaty, or anything more than tinned mixed beans in tomato sauce. If you like this type of cuisine, then Lane7 has been banging it out, better, for a while now. I think it's fair to say there's been more than a smudge of inspiration taken from the ever-popular boutique bowling alley.
Our bill was just shy of forty quid, which isn't too bad, but there's a few things to sort out before I'd head back though. What's been your experience?
Contact: http://www.hopandcleaver.com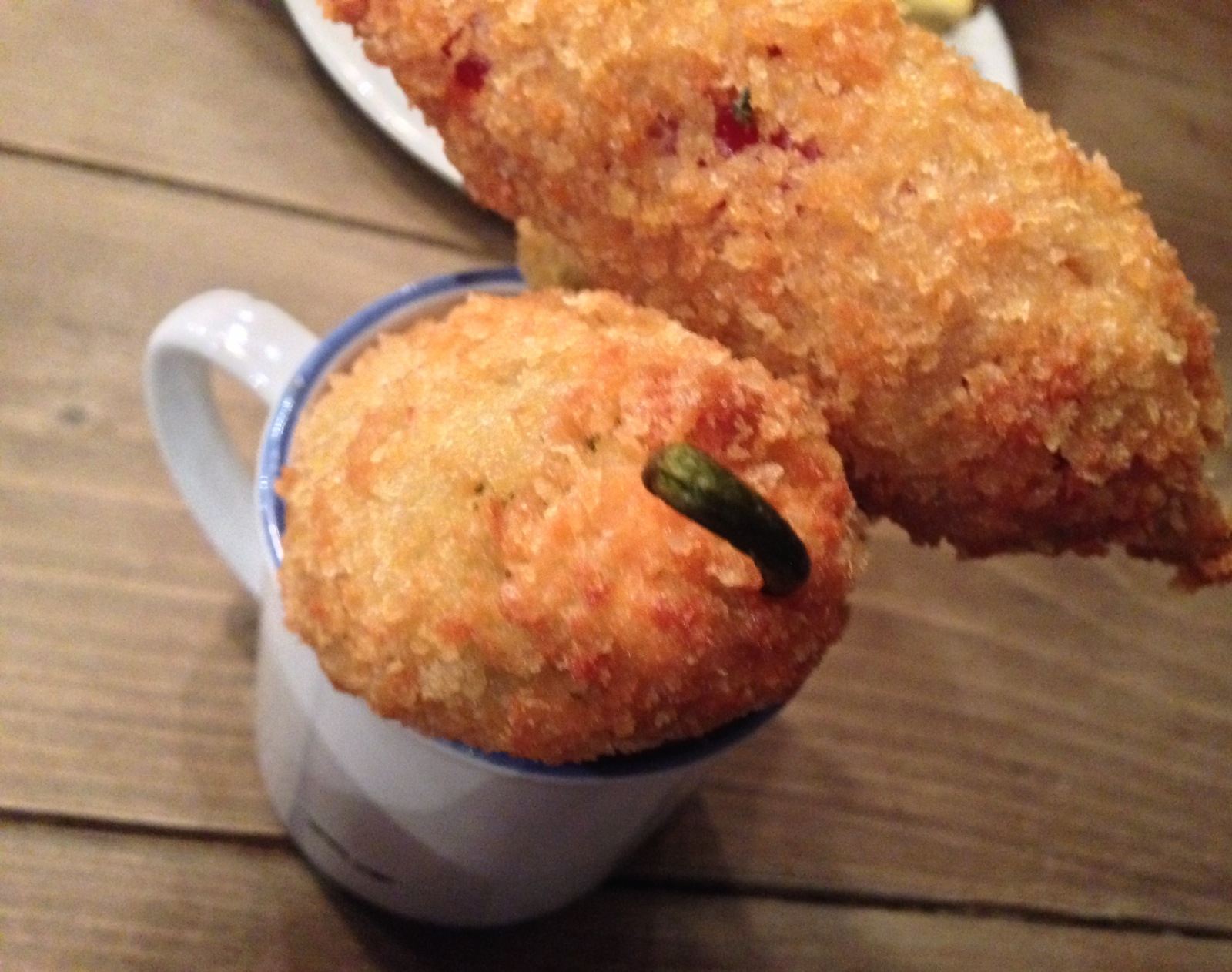 Newcastle Eats no longer supports comments directly on posts, instead, why not fire up the discussion on Twitter, Instagram, or email me directly.