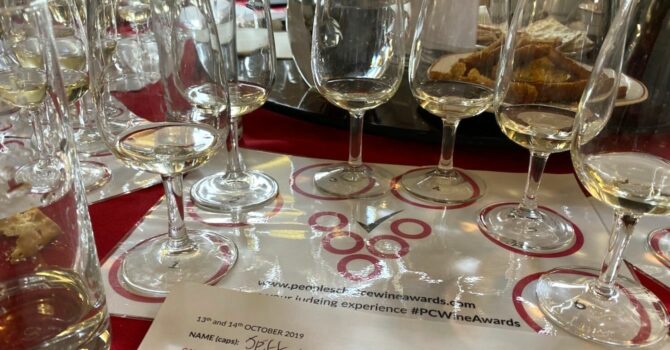 Taste & rate 50 glasses of wine? Course I'm there.
Just a quick one on the People's Choice Wine Awards which I was part of this year as a Round 1 Judge.
This basically entailed drinking lots of wine – blind – and scoring them out of 10 across several categories. The great thing about the awards, as the name suggests is that 'common' folk like me have as much say in who wins as the wine 'pros' – see more on that below. So it's kinda democratic. It's a fun day out and I'd urge anyone to get involved if you at all can. Here's what I thought.
❤️ Loved
Core concept
It's one of those ideas which is just great. It's very easy to be cynical about awards which are 'judged', but having Karen from Hull saying that she likes a wine just as much as a wine-bore who has "done" the Napa Valley 10x over is a little bit heartwarming. Awards programmes are dominated by pro judging (and 'who pays the most wins'), so it's nice for the public to have a say, too. It's at the heart of the awards, and the organisers seemed genuinely grateful to everyone who took part.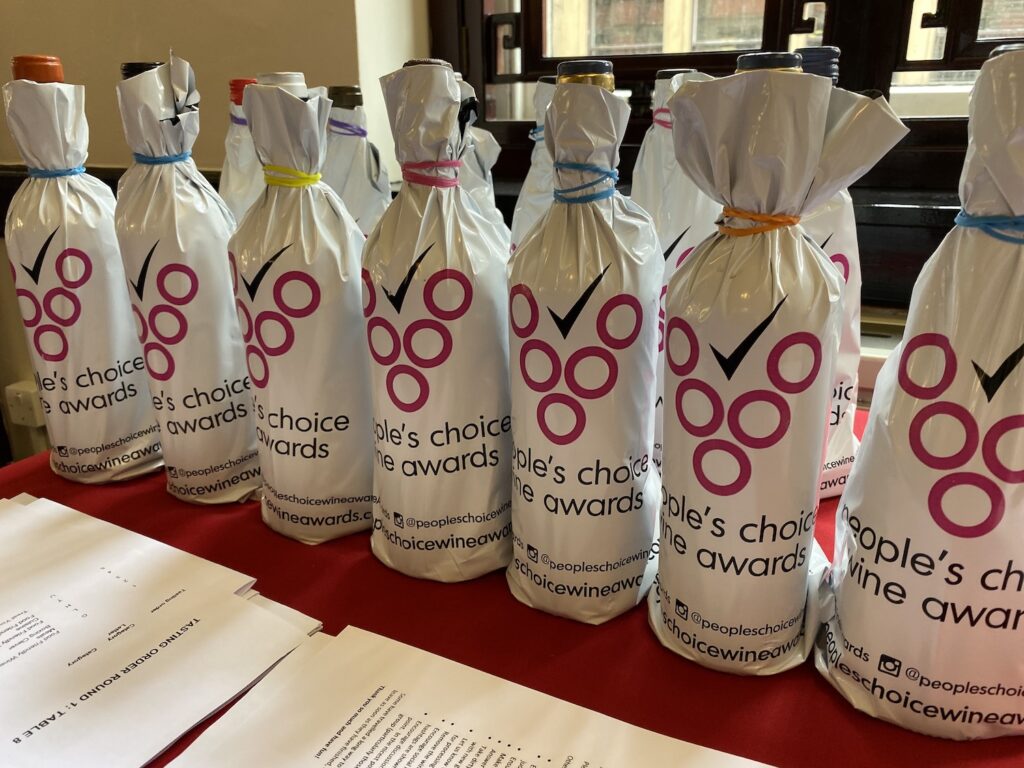 Diverse-ish crowd
It's always interesting to throw together 100+ people from all walks of life, and all over the world in one place with a shared interest and see what happens. People from Australia, the US, and even Manchester meant a fairly diverse crowd of people you might otherwise never stumble upon. Especially, the lovely, down-to-earth ones like itsavinelife.
Trying something new
It's all too easy to stick with what you love in the wine world. I'd like to think I'm pretty open-minded, but having to really carefully consider about ten very similar white wines of the type I wouldn't normally go for is a good tastebreaker. There's so more to life than your favourite bottle. Give it a go.
Not wasting a drop
Under strict instruction we were repeatedly told not to swallow wines, as we'd not be able to handle the alcohol. I'm not even sorry, but no. IMHO, the shared spittoon ? is an insult to the winemakers that worked their arses off to make these wines, and yeah I suffered for it, but to me tasting and spitting a wine is like chewing a bit of steak for a little while then putting it in the bin. No, I don't remember much of the rest of the day.
? Not so Much…
Not part of the club
If I learned one thing through this, it's that wine snobbery is more than alive and well, it's even worse than food bores (like me). Judging is split between common punters like me, and then WSET qualified enthusiasts, and wine pros like 'her off Food & Drink'. Imagine if there was a Certified Way™ way to say 'your opinion is worth less than mine because I'm more qualified'? This is it. I'm not saying there were bad vibes or anything like that, but there's knowing your stuff, and then just Trying Too Hard. And if your opinion is less qualified, you could see some people's conversations just go like ⛔️
Boxed wines
I love the inclusion of a category dedicated to boxed wines – the ugly sister to the most delicate Riseling, but the amount of hate thrown at these wines was laughable. I mean yeah, a couple of them were honestly not even drinkable, but what's the point of having a category if they're going to be laughed off. Oh yeah, they're sponsoring research into boxed wines…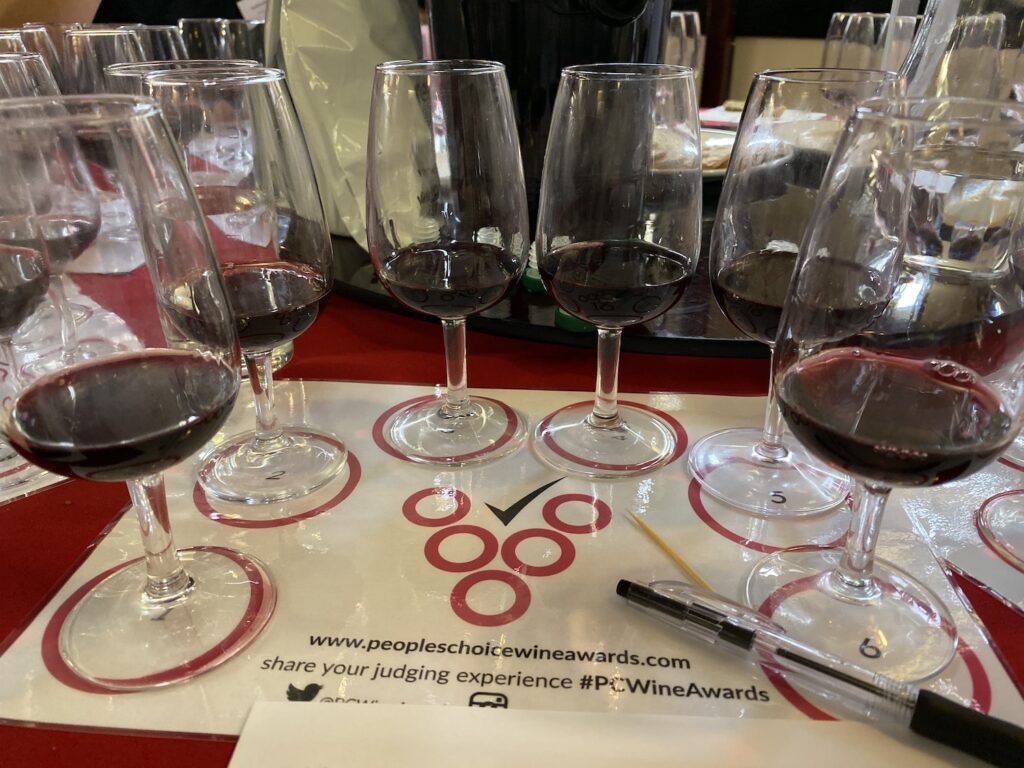 No food matching
A few of the categories are around food matching, which sounds sensible. Many really like a glass of wine but have no idea on 'does this go well with a simple tomato pasta'. In reality, the concept of judging here doesn't really work, with the tiniest sliver of sausage being used as a gauge for tasting a handful of 'red wines for hearty meals', for example. Easily fixable.
Not blind tasting
Tasting blind is a great idea in theory, but that concept is blown wide apart when you're told that a wine is boxed (cue upturned noses), or even worse, if you know a wine is being judged in a premium category. I'd love to see the average scoring per category – surely knowing a wine is in the 'Treat Yourself Reds' is going to have a natural bias? If wines were truly tasted blind – £3 supermarket literally followed by a £35 big ol' red, I'm sure there would be lower scores in general for the 'big' wines, and higher scores in general for the 'cheap and cheerful'. Almost.
Natural/organics/rest of the world
I know some people think natural/bio/organic wines are a fad and don't stand up, but I reckon that's BS. Organic wines had a very token offering, but it seemed a shame not to be much deeper into them, with orange, lightly sparkling reds, greens, and everything in between. Also, where's the wines from Romania, Uruguay, Greece and other emerging or lesser-well known countries. The fifth Italian Pinot Grigio? ?
Who wins?
So there were a couple of reds I loved. Like, I would have bought right away. Unfortunately, I'll never know what these wines are, because we can't be told. Not really spreading the wine love there, which is a shame. I'd have loved to have come away and said "GUYS, GO TRY SOME ______"
This might sound negative, but it's not at all, I'm using this post more as feedback for the organisers as they're onto something with 'people judging'. The experience of being a judge at The People's Choice Wine Awards is fantastic, and if you're at all interested in wines – and whether you're zero knowledge or a keen Friday night wino, I'd recommend looking out for the People's Choice Wine Awards next year and see if you can get involved. No-one can really relate to one of the dozens of 'awards' badges you see on the front of some wines, but I'd pay a little more attention to any brandishing this one. Cheers!
Winners are announced in the New Year – see: peopleschoicewineawards.com