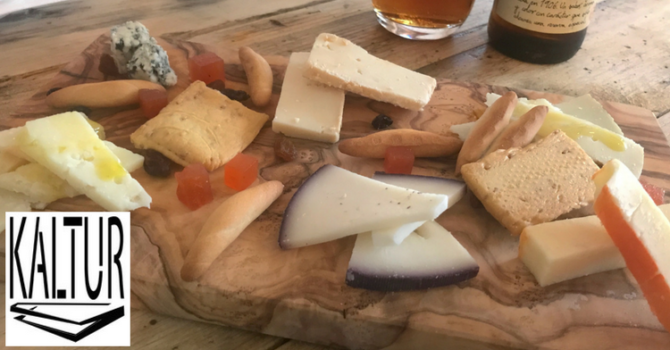 Finally, great tapas in NCL ??
Kaltur started life as a distributor of Spanish produce, supplying meat, cheese and other Spanish goodness mainly to trade (the JDH kitchen are big fans, among others). Their restaurant proper has been a long time coming, and finally opened last month at 8 High Bridge (NE1 1EN). That's right next to YOLO, or 'LOL' Townhouse, which in food terms, you should definitely be dodging. Come here instead. You can still get all of the produce on the Kaltur online shop – and bloody good stuff it is too.
Now 'tapas' hasn't really taken hold of Newcastle, despite I believe, a big love for small plate & shared casual dining in the city. There's always been El Torero and El Coto which really, are a bit meh, and while Fuego does some great stuff, it's still just a shopping centre restaurant. I've touched on this before, but breading & deep frying absolutely anything (mostly brie), and sticking it in a terracotta dish is not tapas. That's you, Tynemouth ?
They've opened at just the right time too, start of the Summer and the only thing I can't believe they've not done is carbon copy Pleased to Meet You's inside-outside shutter doors. Despite that, it's got all the right vibes of a "real" tapas bar. That's minus the playlist, mind, where traditional Spanish beats are punctuated by Ed Sheeran. Nonononothanks.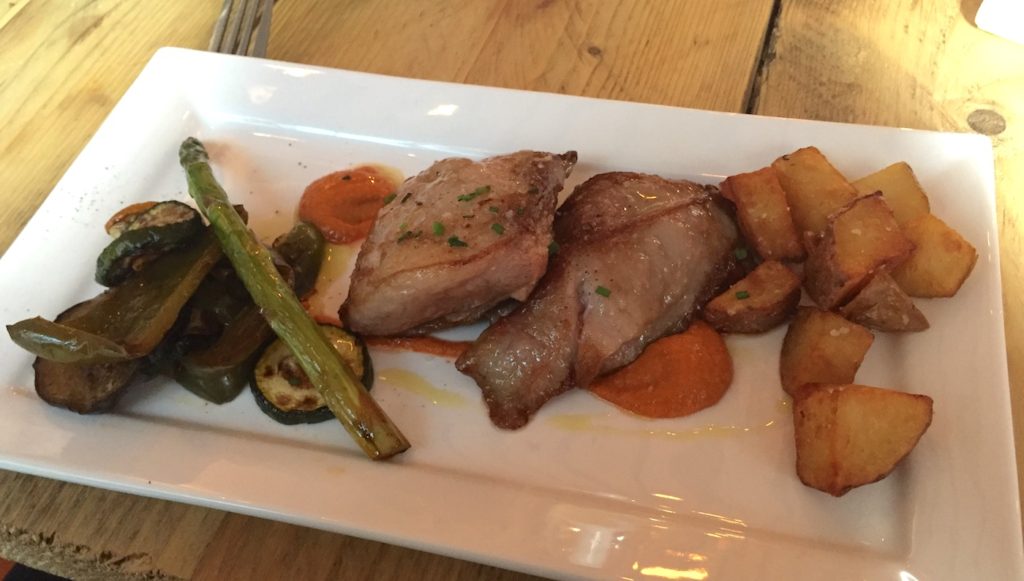 It's pretty cosy inside – only about 30 seats – but it adds to the feel, I think, and a short menu is dominated by drinks. Come here and spend an afternoon lazing your way through the sherries and entirely Spanish wine list and it's easy to slip into the Spanish clichés – there's some absolute crackers and they're about £24ish – max. The short food menu has tapas, and "larger plates but still not really" main courses, and three desserts – of which I've not tried.
It's basically another case of just order everything on the menu…we've had most of it over a few visits now and they're all crackers. Favourites – the Kaltur meat and cheese boards (£8/12) are varied, good value, and better than similar offerings you'll find almost anywhere. They're a world away from three miniscule slithers of cheese and too many/not enough crackers to sustain them – looking at you, 21, and have some real big flavours behind them.
Given that some of the cheeses we're still a bit cool, I preferred the meat board, and having recently listened to head honcho of Tapas Revolution talk about how authentic their jamon serrano was, this was a world away. Big juicy spare tyre of fat, and real depth of piggy flavour. Having had too many versions of it which are just metallic-tasting slices of lard, I'm finally a convert.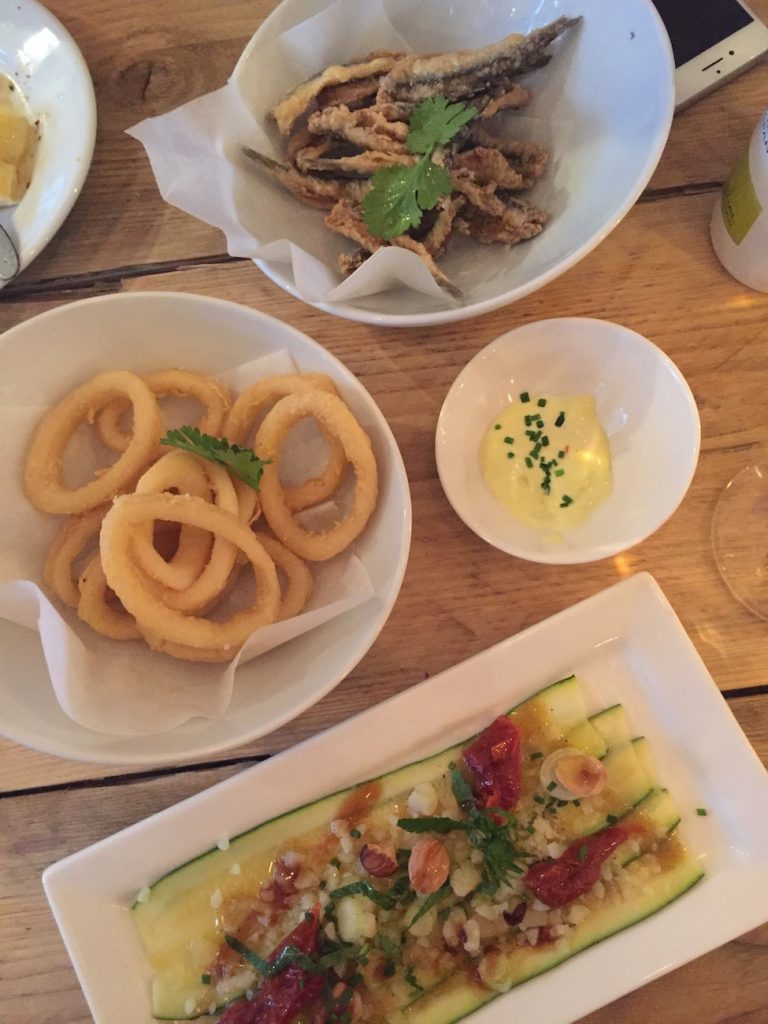 The chorizo in cider is also just what you always want it to taste like – unctuous and dreamy. Ditto the morcilla which is so light that I've started to prefer it over ye old Bury Black Pud. So good. Elsewhere patatas are fine (£3.50), calamari is tender and crunchy, boquerones fat, crispy, and light at the same time. It's food that makes you happy, and though most of the menu is commendably good value, it is still tapas, so easy to get carried away ordering.
Like we did at the merest suggestion of that day's specials – insanely savoury pork cheek with sobrasada, or iberico pork 'secreto' so-called because the farmers keep it for themselves – this thing was (by far) the most full of actual pork flavours I've eaten in a long time. Kinda tougher than you expect, but so so tasty.
Elsewhere a lamb "biscuit"with couscous managed to be super-light and savoury, and there's an £8-ish "rice of the week" – basically a risotto without calling it a risotto, one week cooked in squid ink with cuttlefish and seafood nuggets, another week in red wine with summer veg.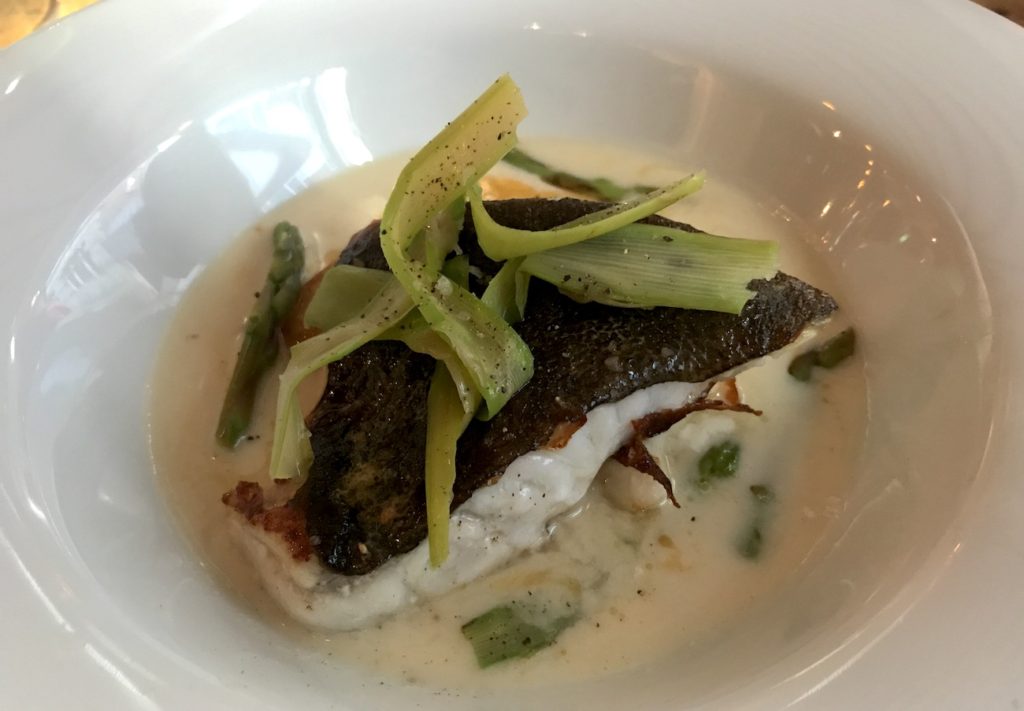 And then this beautifully delicate turbot in a slightly vinegary cream sauce. Bread is decent too, and their olive oil is on everything/has everything fried in it/is made into an aioli, and is grassy and just delicious. I think the four times we've been, we've come away at about £25-30ea which is cracking.
If you're on a pre-night out drink, grab the meat and cheese boards with a bottle of wine and you'll have a good time. The organics from Spain are bloody lush – try the red for about £21 which is a delicious cherry jam fest and perfect for those cured meats. The beers stop at Estrella which was midlly disappointing in an otherwise brilliant selection where wines are a fiver discount for takeout, too. I'm begging them to do some sort of wine/cheese/meat pairings – would be alllll owa that.
Finally a special gracias for the service too, equally passionate about the produce, the region, and your enjoyment of the food, which is sadly rarer than you might think.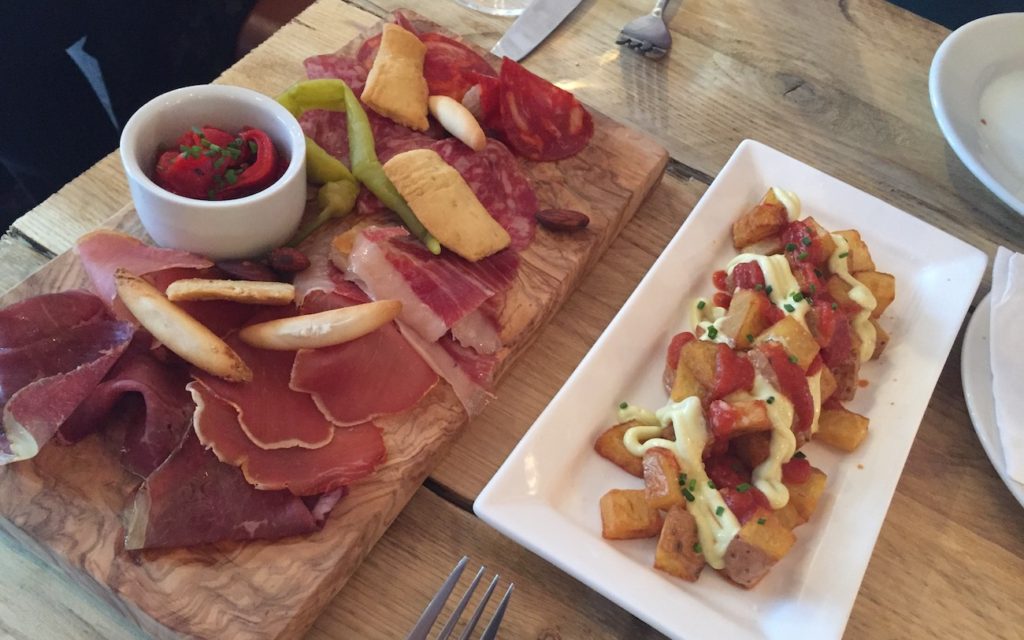 Despite the floods of people who can't resist the Grey's Quarter, you've gotta say that between Kaltur, Barrio Comida, and The Patricia, we've been a bit spoilt in Newcastle in the last six or so months. It's small and busy, so be sure to book, but if you've done those two, be sure that Kaltur is your next visit – superb.
Contact: kalturfood.co.uk
Food hygiene rating: Not yet rated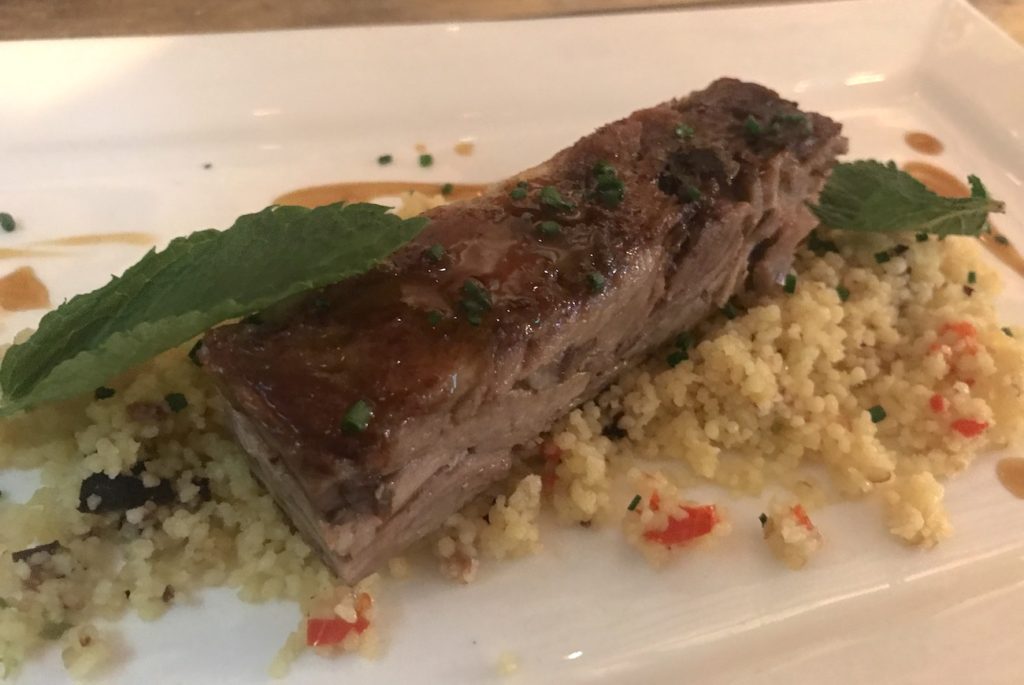 SaveSaveSaveSaveSaveSave
SaveSave
SaveSave
SaveSaveSaveSaveSaveSave
SaveSave
SaveSave