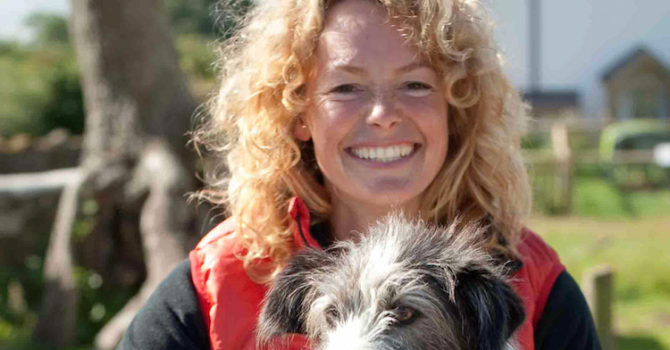 This Thursday sees Kate Humble launch her new book "Humble by Nature", at one of our favourite new foodie places – Vallum Farm. Aside from interviews and Q&A with Kate and local weather girl Hannah Bayman, our eyes and bellies are on David Kennedy & his restaurant team at Vallum, who are putting on some hyper local food for the night. Surely veg-lord Ken Holland & his North Country Growers will be providing something fresh from the days harvest as well.
Later on in July (31st), Great British Bake Off winner John Whaite is doing a similar event to promote his new book "John Whaite Bakes". Both are sure to be interesting nights, and with the Vallum Farm Deli Shop staying open late, it's a great time to try out some of the eats & treats on offer. Get yourself along, if you've never been to Vallum, it has become quite the canniest little food hub and is a great way to support your local farmers & producers. Tickets are still on sale for both events – Thursday 27 June & July 31st at Vallum Farm. Read the full PR below.
Press release
TV's KATE HUMBLE AND JOHN WHAITE IN HADRIAN'S WALL COUNTRY
TV stars celebrate book launches TV presenter Kate Humble and Great British Bake Off winner John Whaite are both heading to Hadrian's Wall country to launch their new books. Both will make personal appearances and sign books at foodie-focused events hosted at Vallum Farm near Newcastle in association with independent bookseller Forum Books in Corbridge.
The double coup was secured by Forum Books owner, Helen Stanton, who will be co-hosting the nights at Vallum with Kate Humble on June 27 and with John Whaite on July 31. The first event, to launch Kate Humble's first solo book, Humble by Nature, will include an author interview and audience Q&A hosted by BBC Look North weather presenter Hannah Bayman, plus field food from award-winning chef David Kennedy and drinks in a specially erected marquee. Known for presenting wildlife programmes including Countryfile, Humble's book documents her move to the Welsh countryside with her husband and their accidental journey to become smallholders.
It tells the story of how they save a nearby farm from being broken up and sold off, instead persuading council bosses to keep the farm working and to run a rural skills and animal husbandry school alongside it. Vallum owner Vicky Moffit says: "We're delighted to have Kate at Vallum – her journey into saving a small farm from collapse is one that many a rural Northumbrian will be interested in, and combined with our lovely Vallum food and venue, it's going to be a great event."
Highlights of the event at Vallum include a book signing and author Q&A hosted by BBC Look North weather presenter Hannah Bayman; Vallum Pork Field Food by former North East Chef of the Year David Kennedy; a special one-night-only Humble Honey Ice Cream by Vicky Moffitt of Vallum; and a licensed bar, all in a marquee on the Vallum Farm Paddock with 360 degree views of Hadrian's Wall country.
Helen Stanton of Forum Books, who secured Humble and John Whaite for their forthcoming events in Northumberland, says: "These are the first two in a series of events and launches we are hosting with Vallum in the coming months. It's the perfect venue, and to have Kate, and a month later John Whaite, visit the region is a real coup."
Situated on Milecastle 18 eight miles west of Newcastle, Vallum is an artisan community with a range of food producers on site in addition to an award-winning tea room, restaurant, smokery, kitchen garden and shop. Tickets for Kate Humble at Vallum are £6, including a welcome drink on arrival and food tickets are £4 if booked in advance or £5 on the night. The Humble event is followed on July 31 by the winner of the Great British Bake Off, John Whaite, who will also appear at a book launch and signing at Vallum.
Tickets available at: Forum Books, Market Place, Corbridge, NE45 5AW, tel 01434 632 931 www.forumbooks.co.uk; and at Vallum Farm, East Wallhouses, Newcastle, NE18 0LL, tel 01434 672 652, www.vallumfarm.co.uk
Newcastle Eats no longer supports comments directly on posts, instead, why not fire up the discussion on Twitter, Instagram, or email me directly.