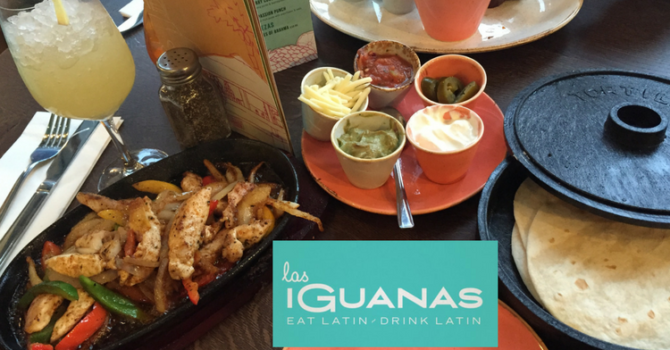 Serving up South American food in two Newcastle sites now, but is Las Iguanas worth your wonga?
Las Iguanas has been a Newcastle fixture for a while now – the Grey Street site is huge, with tons of tables, and always looks packed. Demand must just be off the chart as they opened in a second location on the Quayside this year.
We've been a few times since the Quayside one opened – launch party, 3c meal, quiet drinks, night out, whole shebang.
The Tapas
You know – smaller plates, slightly cheaper than a main, Mexican-ish/Latin American-inspired, not really tapas.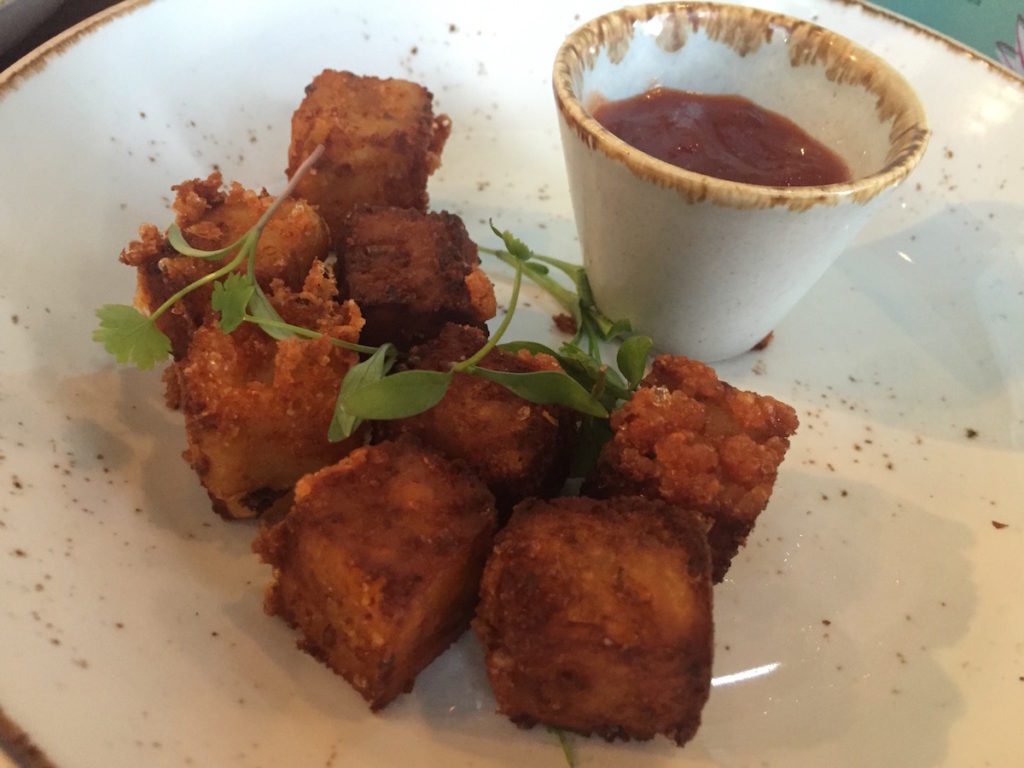 They're a little hit and miss but we enjoyed most of them, and I'd probably order a load of these over a main course. Fiver each, and these dadinhos, breaded and fried cheese were a definite favourite. I know there's a tendency in this country to deep fry something and call it tapas, but these were pretty satisfying. Really enjoyed the minted lamb & chipotle empanadas too, with an addictive cranberry salsa.
Ceviche on the other hand, just wasn't quite there. Tight on the fish, which got lost among everything else. We ordered patatas bravas twice, but they've never arrived ?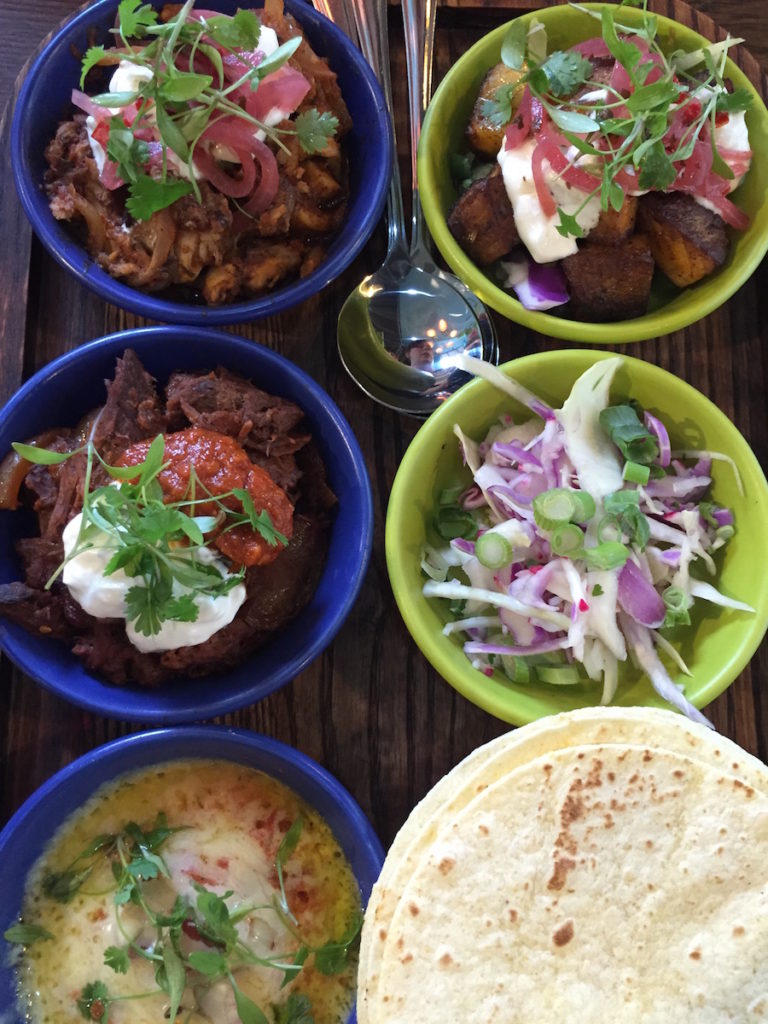 If you're here for tacos – and who doesn't love tacos – you'll enjoy the sharing tray (£15). Basically 2×3 tacos of your choosing, try the fall-apart beef, and the (sustainable) white fish. It's good-ish value, and this + some cocktails should do you. Shout out too for the guacamole (£3.95), a little bit "DIY" and was obviously made with fresh avocado, which is all that really counts when making guac. Tacos, guac, and nachos, and you're away. It's a nice refit of the old La Tasca, too, and the food echoes a lot of what was there – some really good for a chain, and some not so much.
'Main Courses'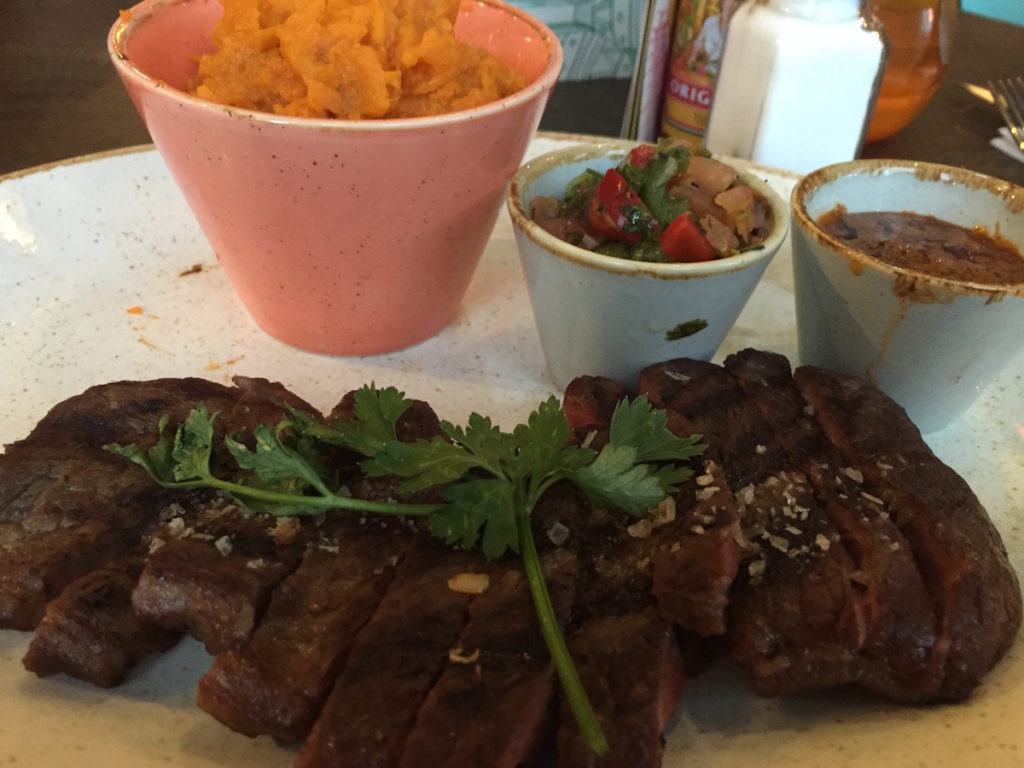 Less successful than those tacos, the Las Iguanas signature steak was merely OK – ring any bells? – and the sickly chimmichurri butter, just no. Top tip – just don't order steaks in chain restaurants. I've tried a few in the last few months, and none of them have really done it for me. If you want steak, go to a good gastropub. I mean, you wouldn't get fish and chips from a Chinese place, would you. Would you?
There's a lot of sweet potato on the menu. People love sweet potato – so there's mash, crisps, and the fries, which are some of the best SP fries I've had in a long time, perfectly crisp.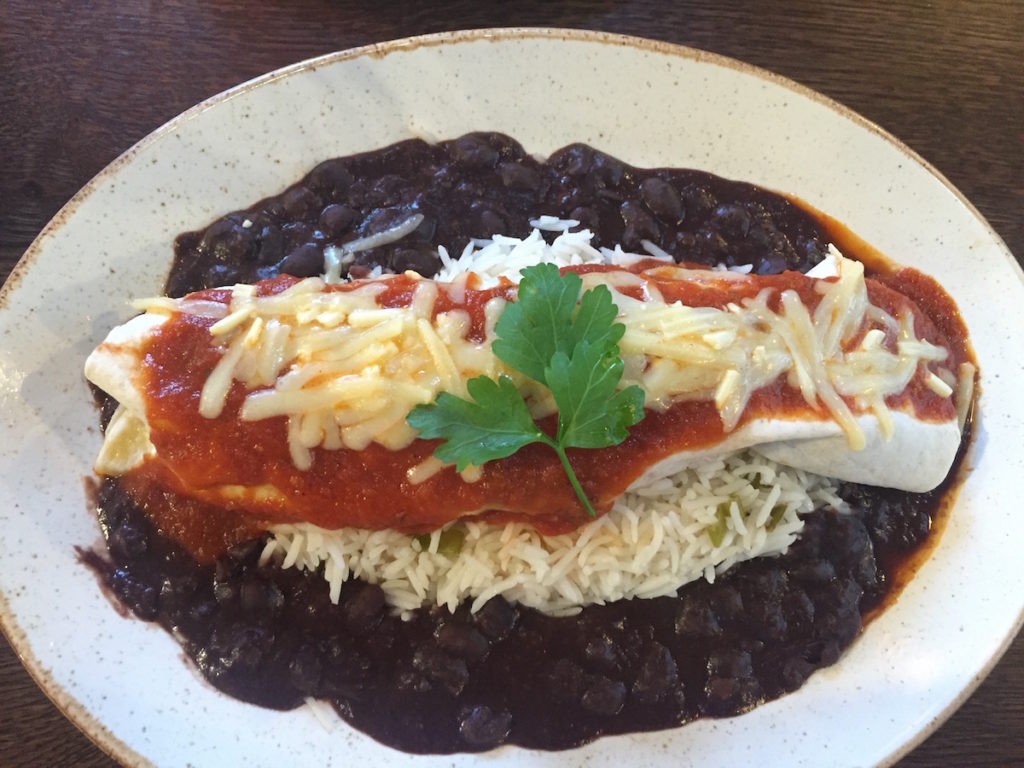 Chicken and pepper enchilada disappointed me too. It just didn't taste of much. And really, isn't that the last thing you expect from this kind of cuisine? It wasn't even spicy. See also: the fajitas, which wwere just A) a bit boring, and B) quite greasy really. Added insult was the stingy +£1 pot of additional cheese. For somewhere that must do thousands of these a week, it's a shame, as fajitas are awesome, and I reckon anyone barely competent could conjure up better in home kitchen.
There are much better and more ambitious things on the menu, though you get the feeling these are just experiments that <5% of people ever order. This sea bass was nicely marinated, and actually well cooked. The kind of thing you'd see at a trying-too-hard bistro, surprisingly decent. If you're still curious, the lunch menu lets you try these things out for about six or seven quid which is entirely reasonable.
Churros are never really going to be a bad thing, and thankfully, these were crisp, sweet and fluffy. I did want a really bitter chocolate to dip, but the waiter's recommendation of dulce de leche caramel sauce actually ended up being guzzled out of the pot. Gotta say, service has been excellent every time we visited.
Cheap Cocktails
Cocktails are 2-4-1, all the time. You can get two for eight quid, so if you're just out to get tanked, you could do a lot worse. It's the same you'll pay at nearby Slug & Lettuce, but a slightly better cocktail. Some are winners, some are just way, way too sweet.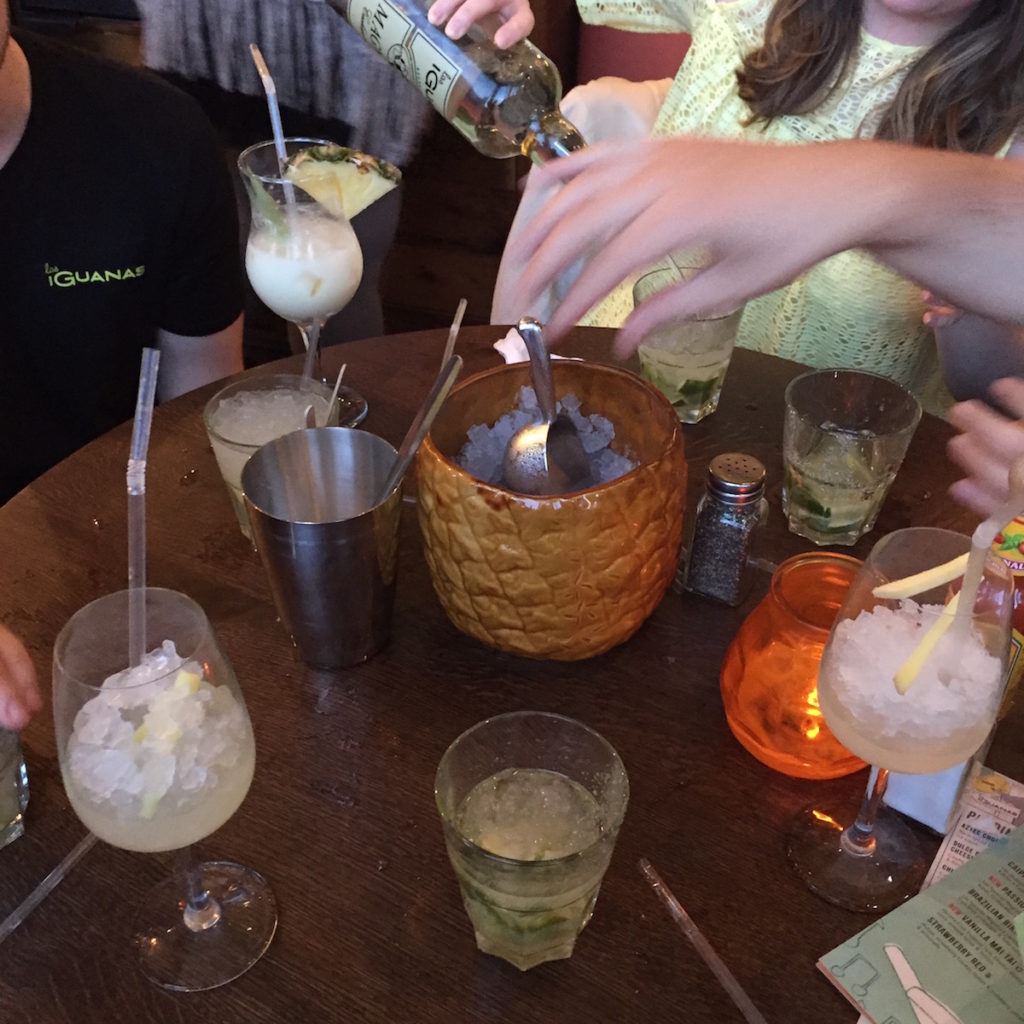 That said, it was mega disappointing to see the bottle of pre-mix Long Island Ice Tea among other "pre-made" cocktails last time we were in. That's just lazy – £4 or not. Wine is all reasonably priced and chuggable too  – could have easily gotten onto another bottle of the pinot noir. As part of the launch evening – we made caipirinhas – a lot of fun, yes, but they were also a cut above similar Cabana. If I had to choose between the two, I'd be coming here.
So, a bit hit or miss really. In chain-land, I'd say if Wahaca is Man Utd winning the treble in 1999, and Chiquitos is Sunderland's 15 point season in 2005, then Las Iguanas Newcastle must be Everton – middle of the road. As part of the Casual Dining Group, it sits alongside sisters Cafe Rouge and Bella Italia, so if you're already a fan of those, you'll be alright here. As I said, if I was coming back, I'd be on tapas, cheap cocktails and wine, and that'd be just fine.
Contact: iguanas.co.uk
Food hygiene rating: 5/5
P.S: Las Iguanas are on Deliveroo – get £10 free via my code!