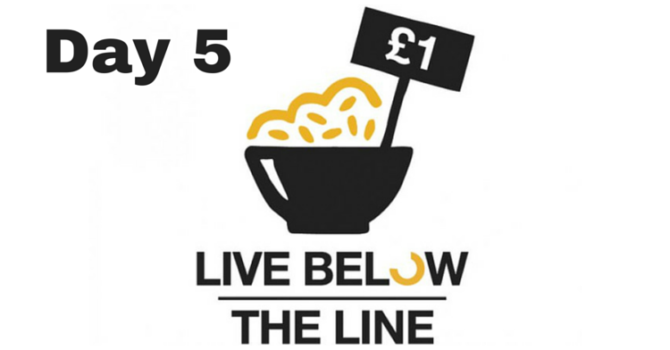 It is done. On some level I succeeded, but not without cheating here and there. Friday afternoons at work are just filled with eats and treats, so the ice lolly and beer were just way too tempting. Getting hungry and tired as I headed towards the weekend led me astray, and despite the promise of a fancy wedding meal at Wynyard Hall the very next day, I couldn't resist. Sorry.

Breakfast: Fruit muesli (17p)
60g muesli (14p)
4tb milk (4p)
Dinner: Banana (14p)
Tea: Pea Soup & stottie (made for 4) (40p)
65g peas (12p)
Stock cube (1p)
Mint leaves (12p)
1/4 potato (2p)
1/4 onion (3p)
Sugar, salt, pepper
1/4 stottie: flour, yeast, salt, water, sugar, butter, milk (10p worth)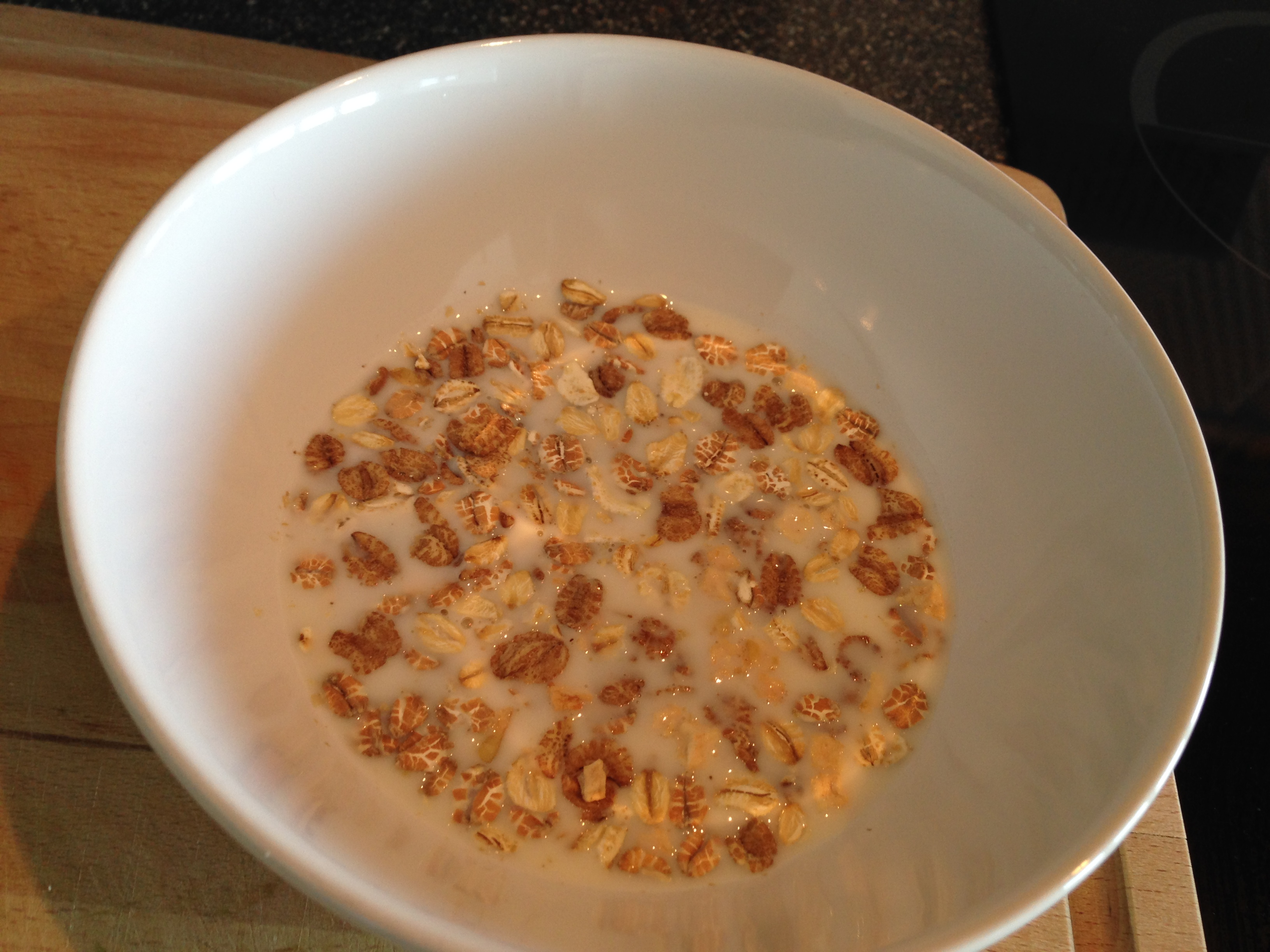 Snacks: 2 x cup PG tips, dash milk (2x2p)
Losing: 1 x Twister lolly, 1 x bottle beer
Friday total: £0.75p + cheats
Final Thoughts: It was about as challenging as I thought. I fully applaud anyone tackling the challenge buying £5 worth of items and living off those, because even pasta and beans on toast twice a week was monotonous enough for me.
What have I learned?  I eat way more than I need every day. We waste so much food. I am trying to improve on these. Can I live on £1 a day? Yes. Would I want to, every day? Of course not. Obviously running a food blog makes it difficult to say I am going to entirely cut out the splurge meals, but I will consider cost of basic meals more in future. Do I recommend the Live Below the Line Challenge? Absolutely. There is so much ignorance out there re: food cost, ingredient cost, and of course, poverty that everyone should tackle this once – even just for a couple of days. As opposed to some "awareness raising" schemes which do very little good, this one is worthy of your attention, and importantly,  your donation.
Donate here: https://www.livebelowtheline.com/donations
Newcastle Eats no longer supports comments directly on posts, instead, why not fire up the discussion on Twitter, Instagram, or email me directly.