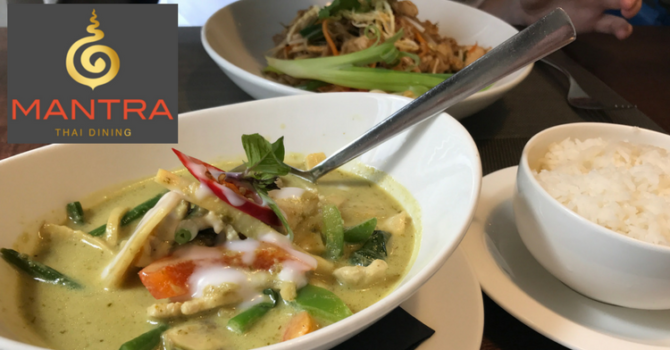 "Food is an art, Cook from the heart" 🙄
…says Mantra Thai (29 Forth Banks, NE1 3SG). I think when they refer to the art, they mean all the silly little turned veg garnishes that come on every single plate. I mean, c'mon it's just wasteful, nobody eats it.
We went last week for Newcastle Restaurant Week to take advantage of the 2c for £10 offer. Restaurant week has its detractors – me included – but in terms of places you'd never normally go, it's the cheapest way to take a punt and not be too devastated if it's not up to scratch.
Anyway, I never ate at the old Waterside Palace that once was here, but this place is huge, must be 200+ covers over 2 levels. It's a fairly nice place to spend a couple of hours though, quite relaxing, silly adornments everywhere, bit of a faux-plush feel, lots of gold. Apparently it cost £600k+ to do out. I only wish they'd kept some of the budget for food development 😔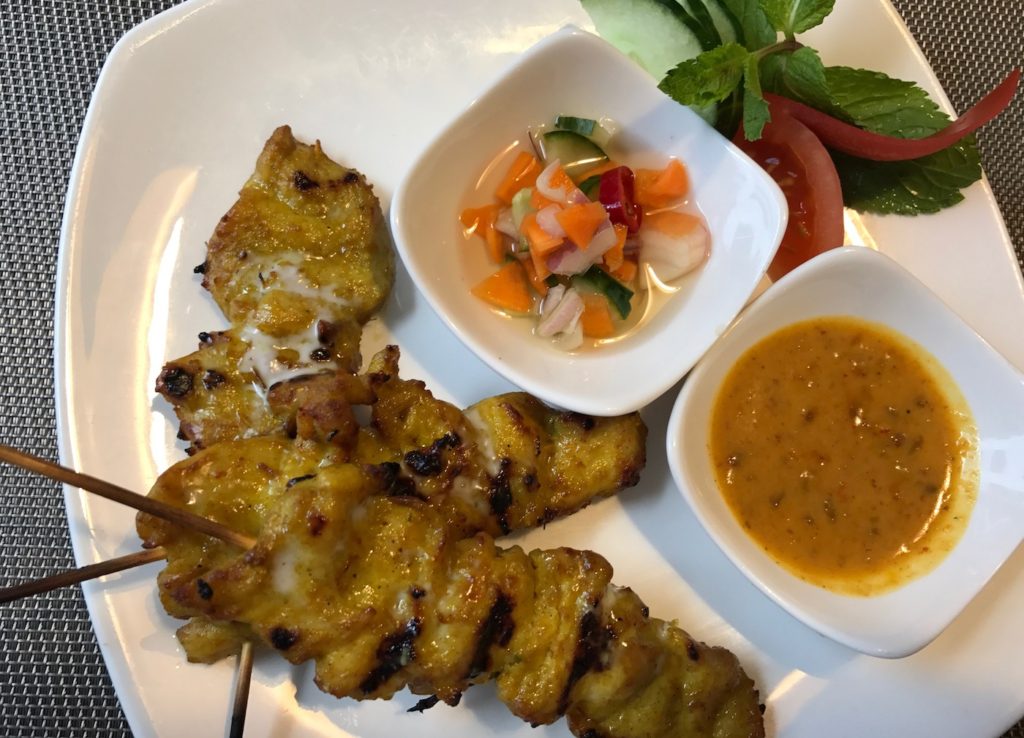 It makes it a world away from the bare-as-you-like Thai House Cafe, which ticks all the boxes and remains my go-to Thai in Newcastle. I've got a soft spot for Zaap too, though I guess they all serve different functions re: authenticity/atmosphere/formal dinners/cheap eats. I guess here is a bit more Chaophraya – think: impress them with all the chintz first – though thank Buddha they're not calling themselves "fine dining".
You do get an attentive and gracious service, which is worth something. And as with many of these places, drinks menus are entirely forgettable – the usual Singha/Chang/Tiger, and wines you'd never normally dream of paying £25 for.
Anyway, you can forgive it if the scran stacks up. Complementary prawn crackers are most welcome, and starters were…well, "nice". Chicken satay was super succulent but didn't really have a punch on its own. Much better dipped into the satay sauce which was quite sweet but had a nice tang to it as well. Pleasant stuff but nothing I'd shout from the rooftops about.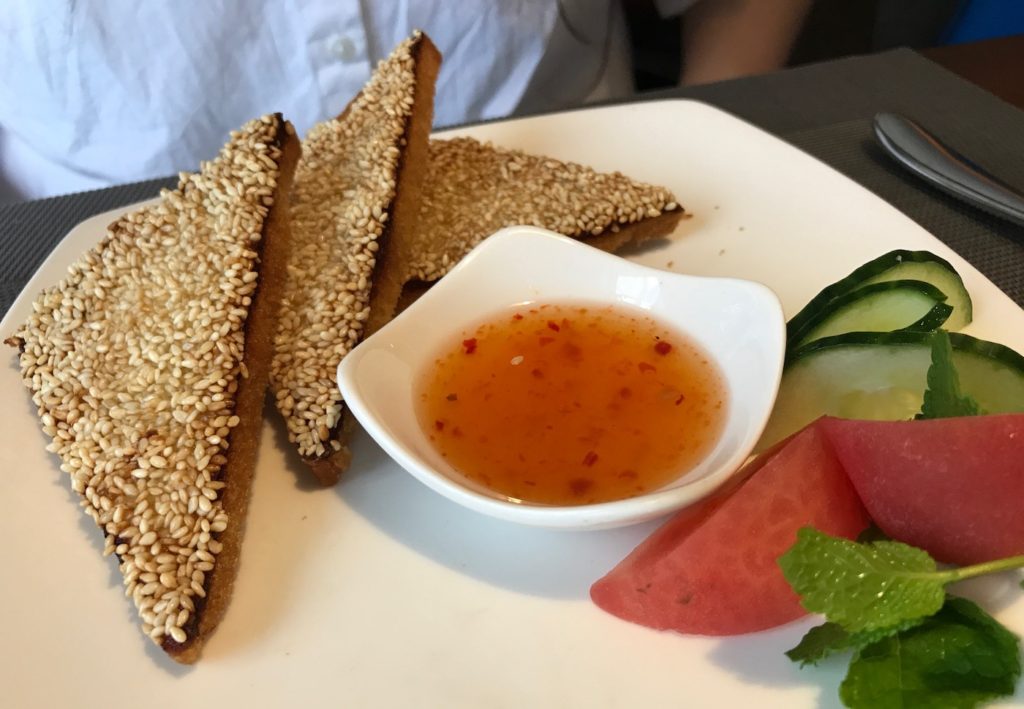 This is gonna quickly descend into broken record territory, but the prawn toasts just didn't stack up to the ones at Thai House either – here thinner, less dense with meat, and one fewer in quantity. These are eight quid on the evening menu, which I'd be a bit peeved with.
There's currently 13 separate menus on the website – yes 13, so I don't know if it's a case of just bloody pick one thing and do it properly – though the restaurant week menu is a no-brainer at 2c for £10, so if you're wanting to try Mantra Thai,  it is one of the better times, as set menus go from £16-£38 which is a helluva lot for food like this.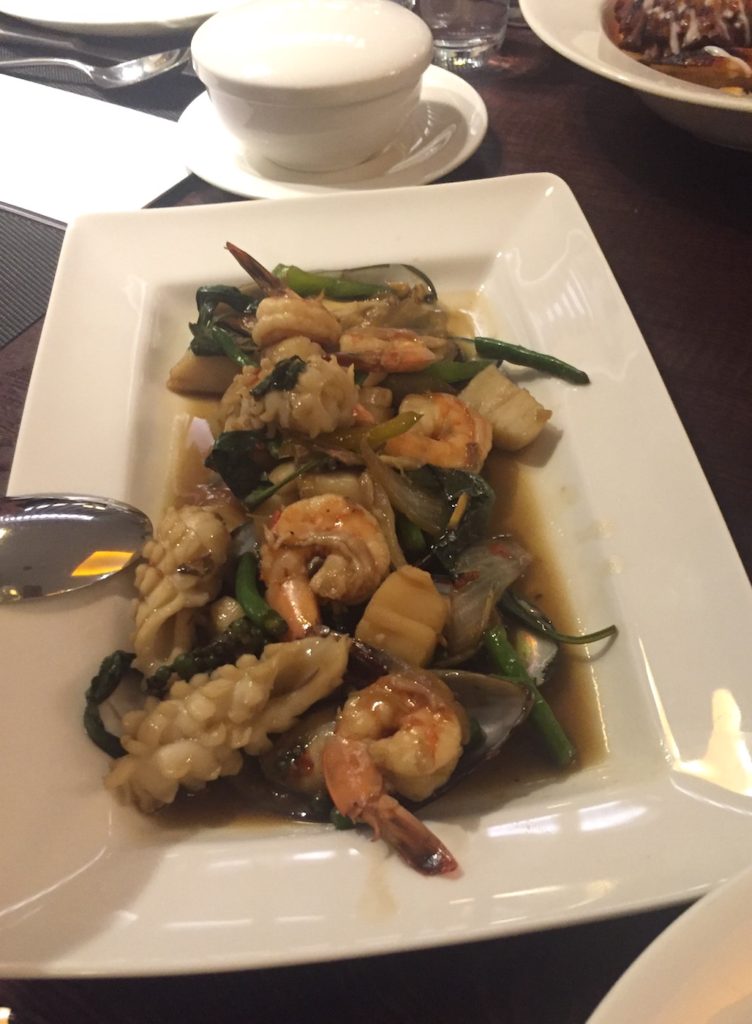 Pad Thai & the Thai green curry are both (a la carte) £10.95, and, for what should really be textbook signature dishes, they're – you've guessed it, just alright. It's like they didn't want to offend anyone by making it too spicy, or too salty, so they just dialled everything back to 5/10.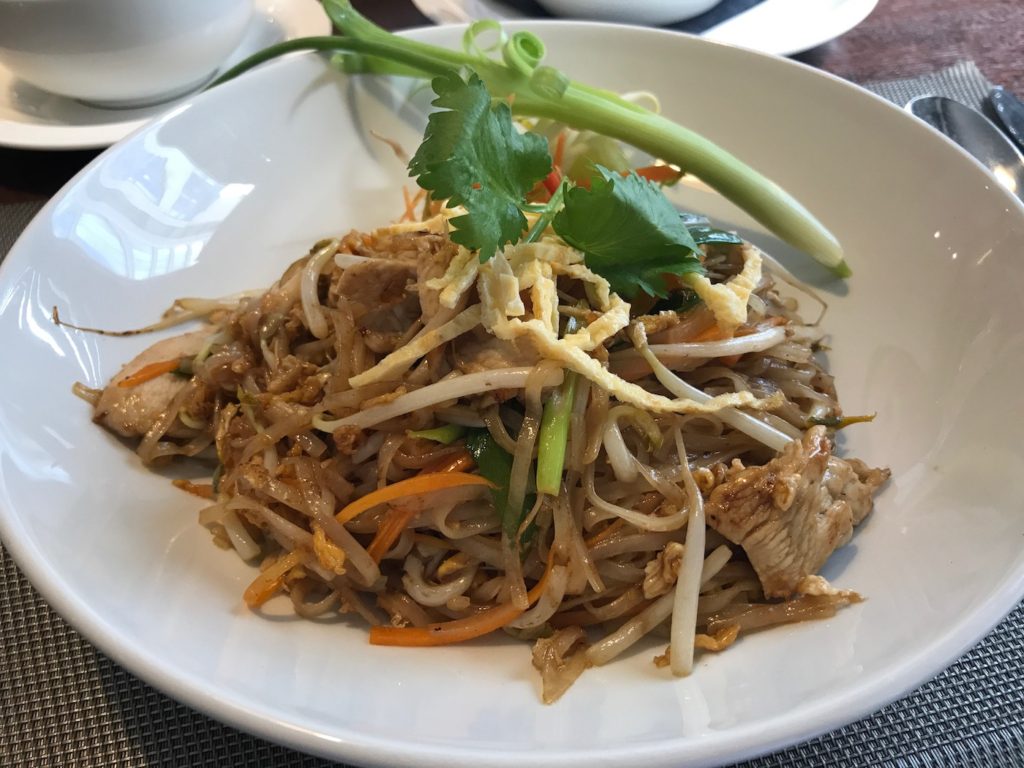 They're perfectly OK, and without any comparison, pretty tasty and we didn't leave a scrap of either. But they just don't wow like at Thai House – there's just not that extra depth of flavour there that makes you think "could probs just knock this up at home".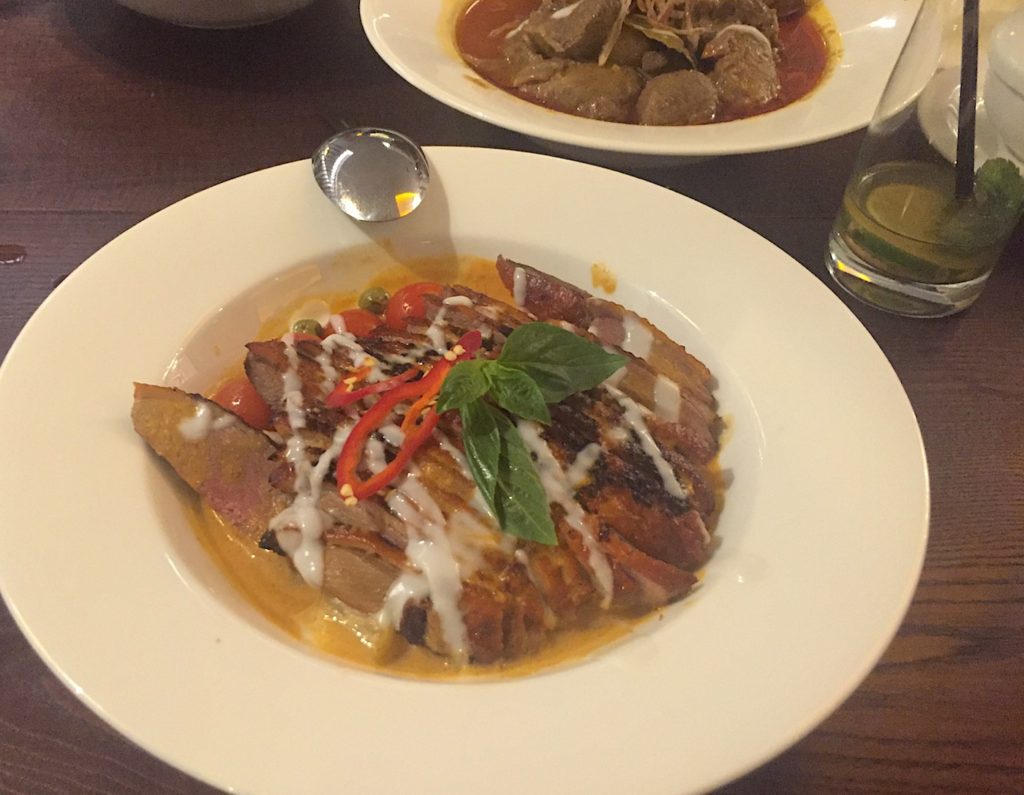 My pick of the bunch (another visit) was this duck curry in which the meat was cooked well and the sauce actually tasted of a bit more than coconut milk and lemongrass. Incredibly sweet, but I kinda dig that. Elsewhere, the menu is large and spans everything you'd expect, from massaman curry, soft-shell crab and tom yum soup.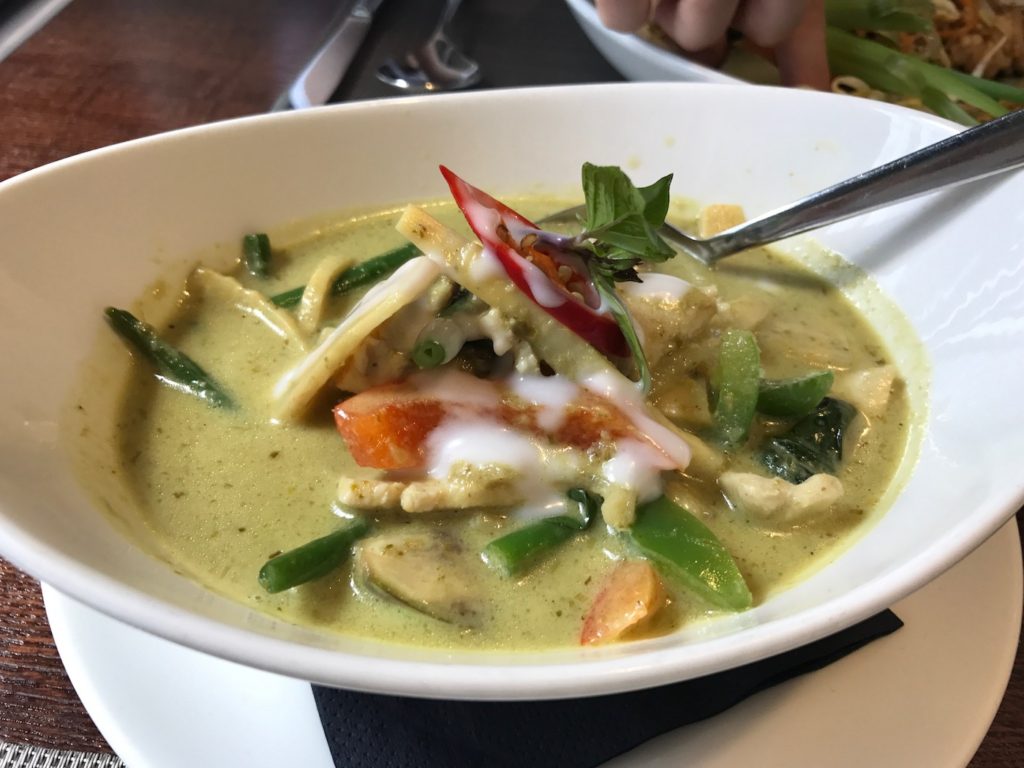 Not a disaster during restaurant week, but I wouldn't rush back to normally spend twice what we paid. Especially now there's a few Thai places popping up in town which are substantially more worthy of your time, you've gotta be better than this to stand out 🤷🏻‍♂️
Contact: mantra-thai.co.uk
Food hygiene rating: 5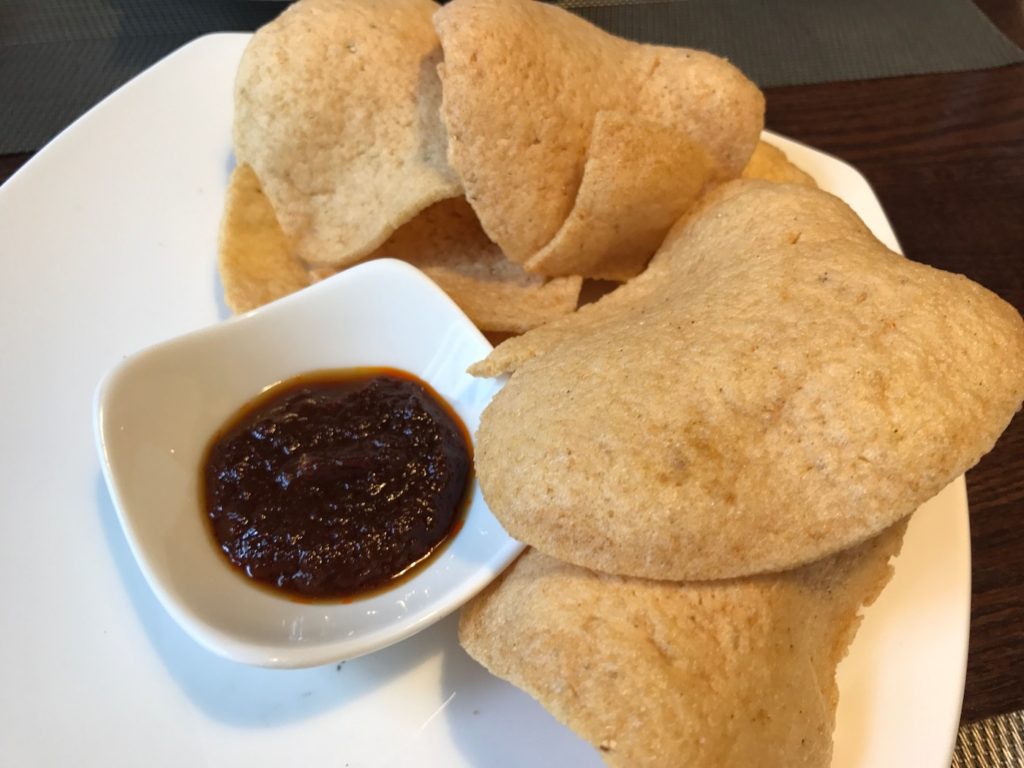 SaveSave
Newcastle Eats no longer supports comments directly on posts, instead, why not fire up the discussion on Twitter, Instagram, or email me directly.