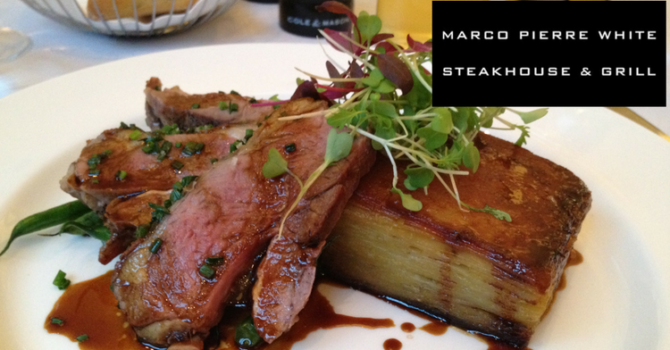 They say you should never meet your idols ?
Restaurants attached to hotel chains are typically of awful quality, but if the Hotel Indigo is good enough for Marco Pierre White to put his name to…right? Marco Pierre White Steakhouse (2-8 Fenkle St, NE1 5XN) opened back in 2011 and whether Mr. 3-stars is in the kitchen or not (he's not) the place always seems busy.
Putting everything about whether whether Marco should be peddling Knorr stock cubes, putting his name to chain restaurants that have nothing to do with him, or still running some of the best restaurants in the world to the side – is this any good?
We went along within a few months of opening, met Marco himself even. He's dead behind the eyes, once at very top of his game, and now meeting cretins like me. It's quite sad. Anyway, we really enjoyed it then. Enjoyed afternoon tea here, too. #ThePlaceToBeSeen strapline? Not so much.
Head chef Paul Amer has been there for years now, and I think part of it is that Newcastle is sorely lacking a "serious" steakhouse. It's funny 'cos I don't think people would lose their minds if Hawksmoor Newcastle opened, they'd be too busy eating the kitchen sink/drinking cocktails from paper bags/Instagramming that ceiling. You get the picture.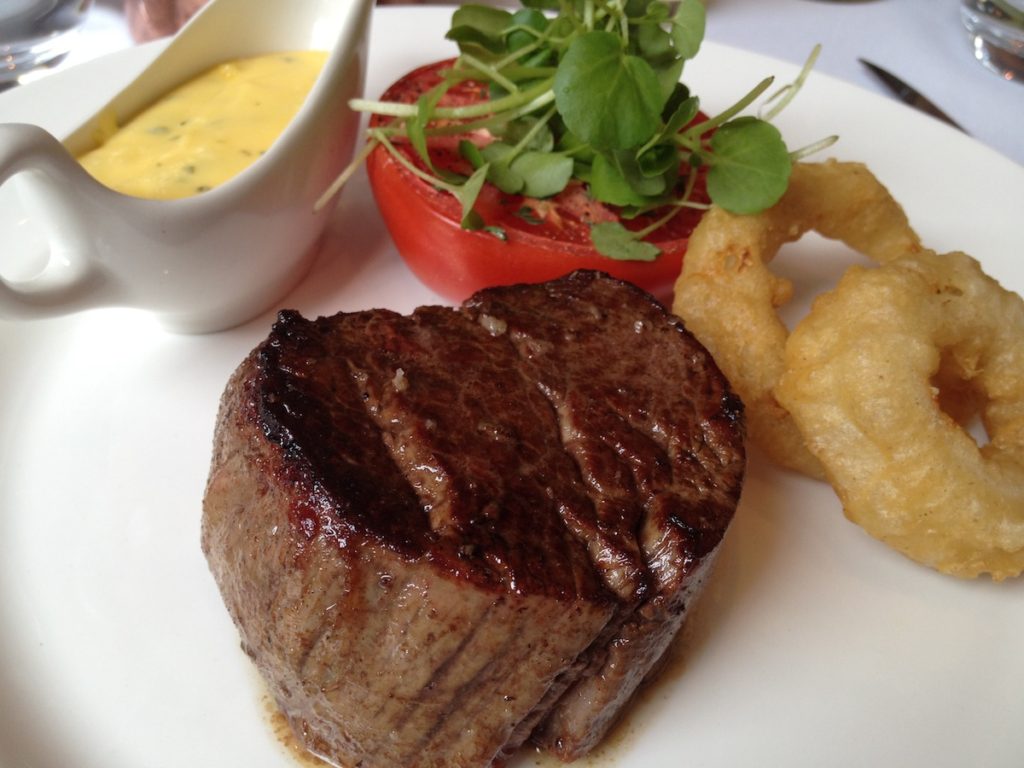 To be fair, the steaks we've had here have been excellent. Lamb rump, pork, this fillet, all just cooked properly and not messed about with too much. The indie-champion in me wants to say go the The Rat, or The Broad Chare, but still.

You'll not get one on any of the better value menus, so frankly, you expect it to be good for £32 (8oz fillet). If you want a Bearnaise sauce with that – and you do – they've got another £3.50 from you. Reaching new levels of hotel restaurant meanness though, is the four quid they want for (frozen) bread. We were stung twice – "more bread?". There's a set menu – 3c for £25.
Shout out for the chips though, the best I can remember having in Newcastle. Lots of restaurants in Newcastle talk "triple cooked" but these are glassy beef fat beauties that you yearn for months after. Look ?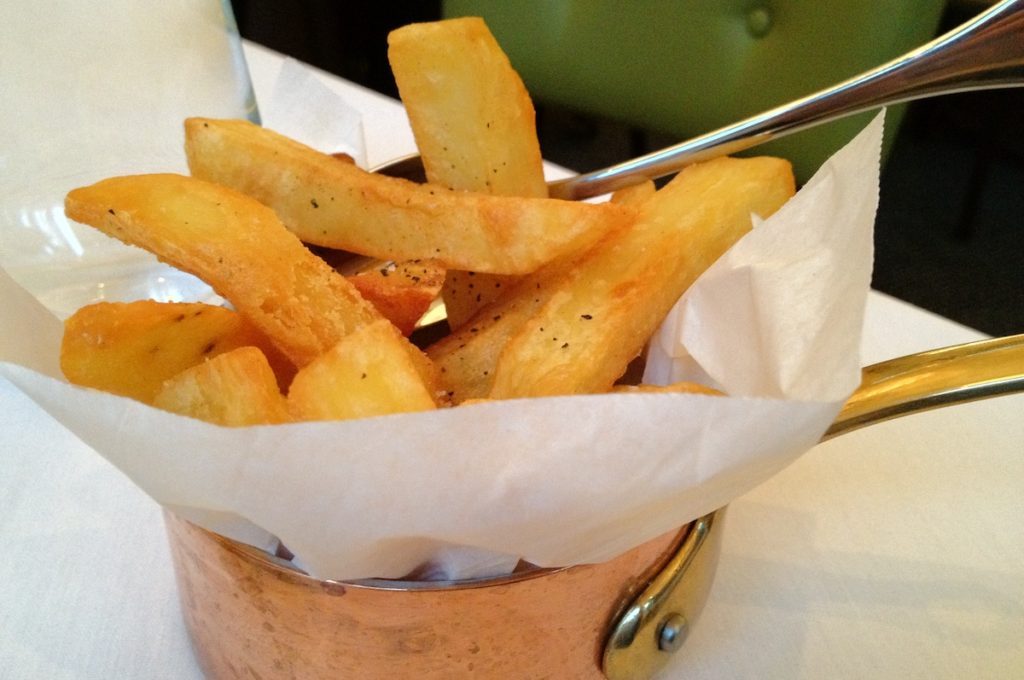 Also really enjoyed this belly pork with butter beans (£14.50). Absolutely everything you want from this sort of dish, salty pork with perfect crackling, sweet beans, and the richest of sticky honey/stock sauces.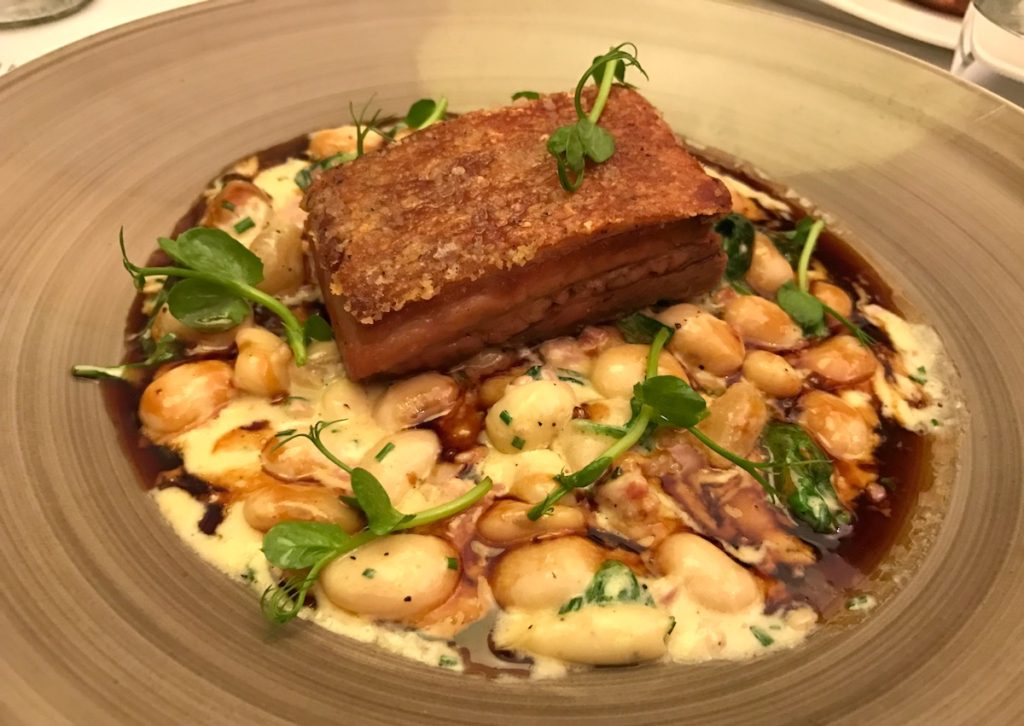 Even a good curry. Properly spicy and laden with tender prawns, salmon, and other fishy bits. Really good. They also do one of the better burgers in Newcastle.
Wines are pricey for what you're getting, and service is young and intentionally quite casual/Geordie. I like it. You might not ?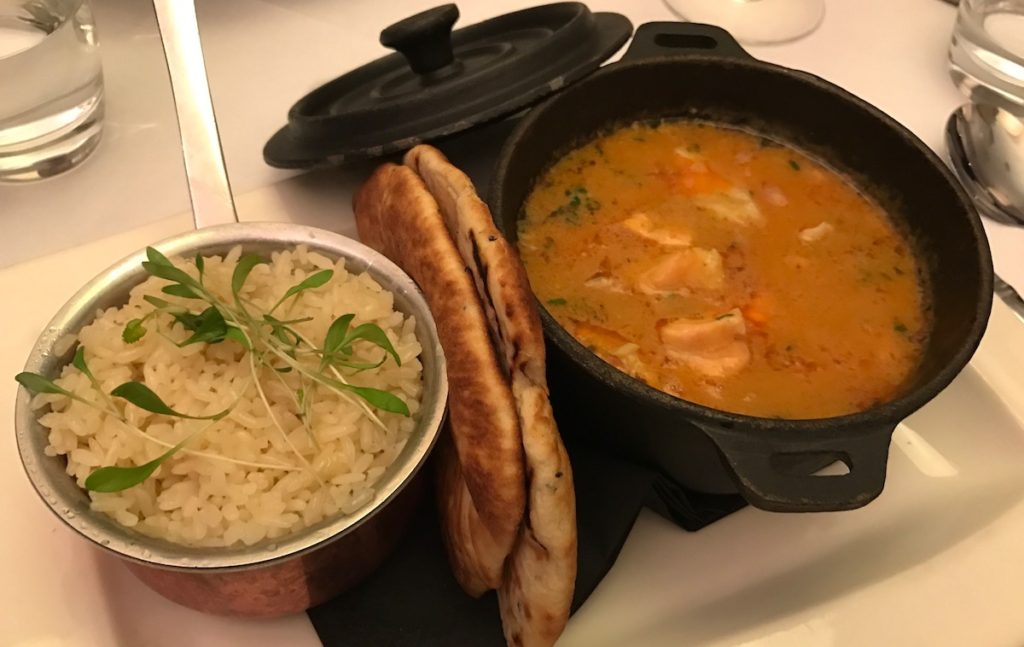 But.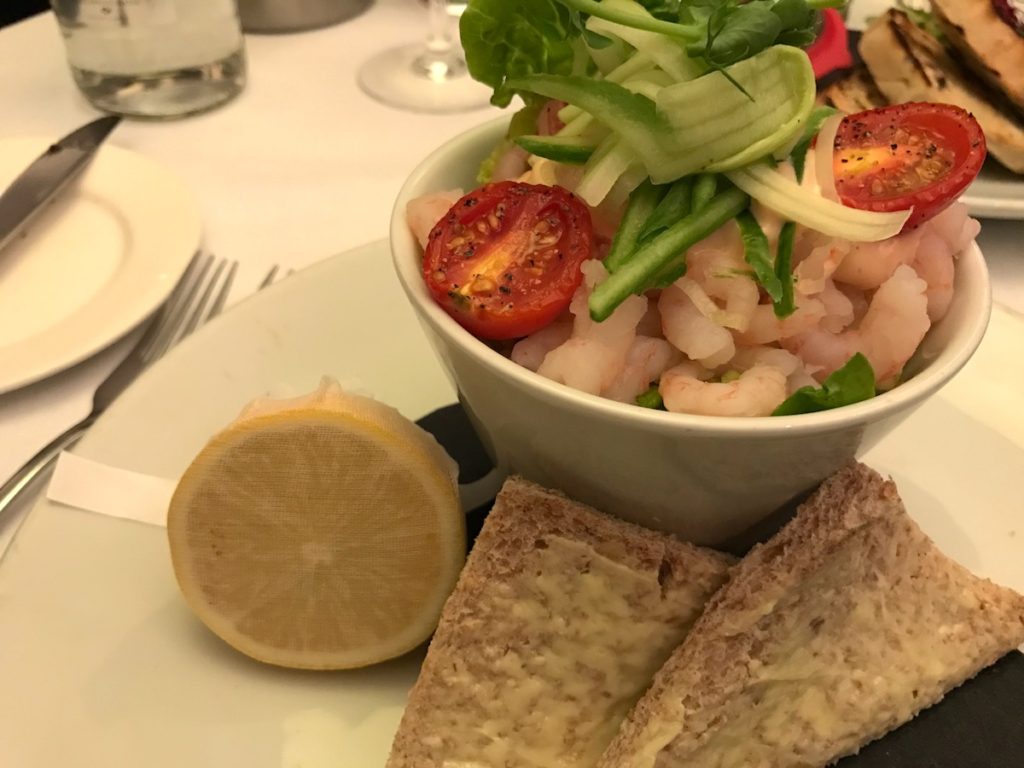 What I didn't get so much is how the mains can be so damn decent, the starters and puds just don't stand up to them. This prawn cocktail sat on a fistful of mangy brown lettuce. Really not pretty, and for a tenner, the very least I'd expect is freshly chopped lettuce.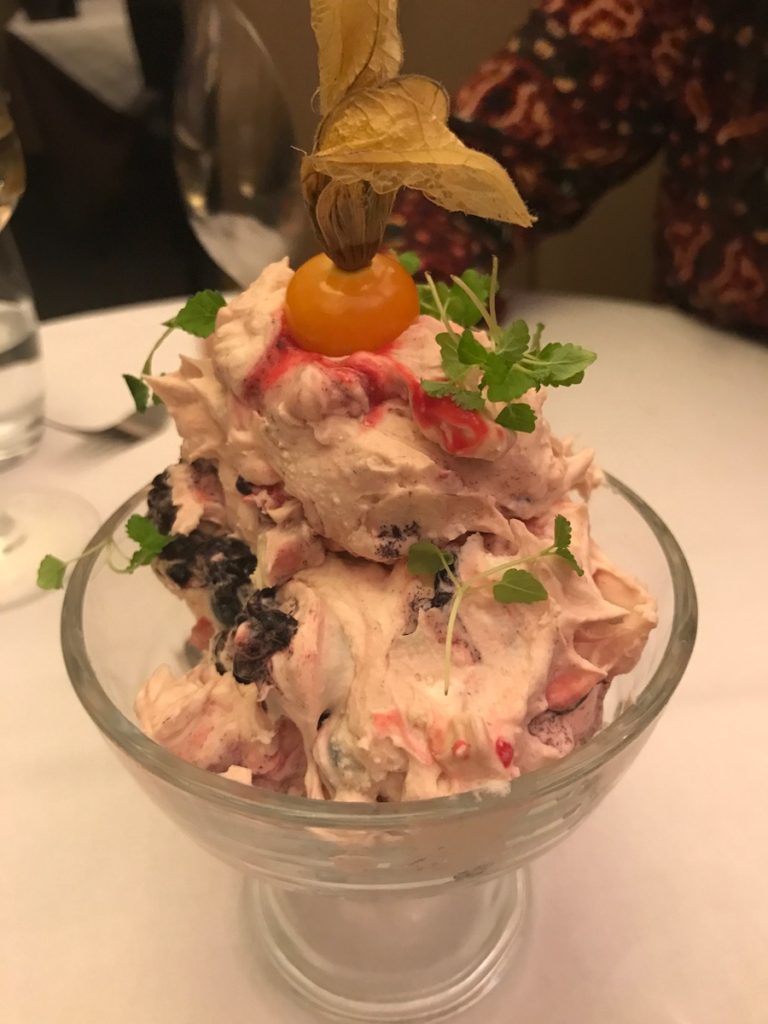 Similarly, the 'Box Tree Eton Mess' was a bit of a fail. I doubt Marco would have been serving such overwhipped cream in Ilkley. Hard work to eat, and then we've had melted parfaits, rock hard frozen bonbons, and other "not quites". I don't get the wild inconsistency.
So it's a tricky one – maybe a lot of their custom is corporate visitors, hotel guests, and people who can't se any further than the Marco name on the door. When you can go in for 3c and easily spend £70+, you expect everything to be on fire, and from our experiences, it's a bit too hit or miss.
Contact: mpwrestaurants.com/restaurants/steakhouse-newcastle
Food hygiene rating: 5/5