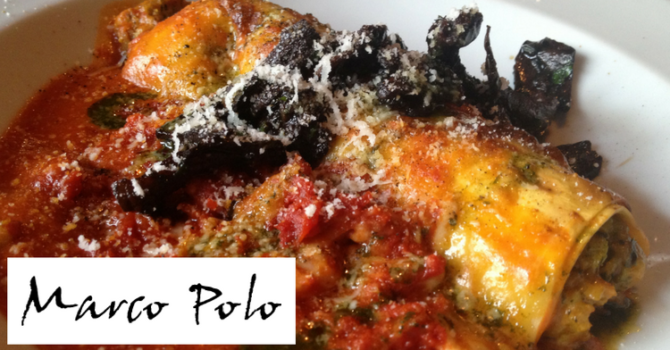 When did you last go to Marco Polo?
Marco Polo (33 Dean Street, NE1 1PQ) has been around for longer than me, and there's not too many Newcastle restaurants to say that about. I think the gist of it is, they're pretty safe and reliable, so it's one of those places you can come back to after a long absence and nothing much has really changed. Just like old chums.
Until this week, we hadn't been for about four years, and the menu was very familiar. I mean, it works for 21, right?! That's not necessarily a bad thing, but they're not exactly pushing the boat out.
It's so long established now, I think people kinda forget about it. Part of the furniture of Dean Street. About ten years ago they shook off the "80s Italian" look – the fishing nets and chianti bottles disappeared from the tables – it's now black, dark and moody. Quite nice really. Always buzzy inside, although your meal wont be punctuated with ♩wheeeeeen the moon hits your eye… ♩
What they've always done is crank out British-Italian scran which is a good few notches up from your cheap and cheerful-types, like Portofino across the road. And though it doesn't have that extra level of zing which a Caffè Vivo gives you, it's obviously hung around for an age with some good reason.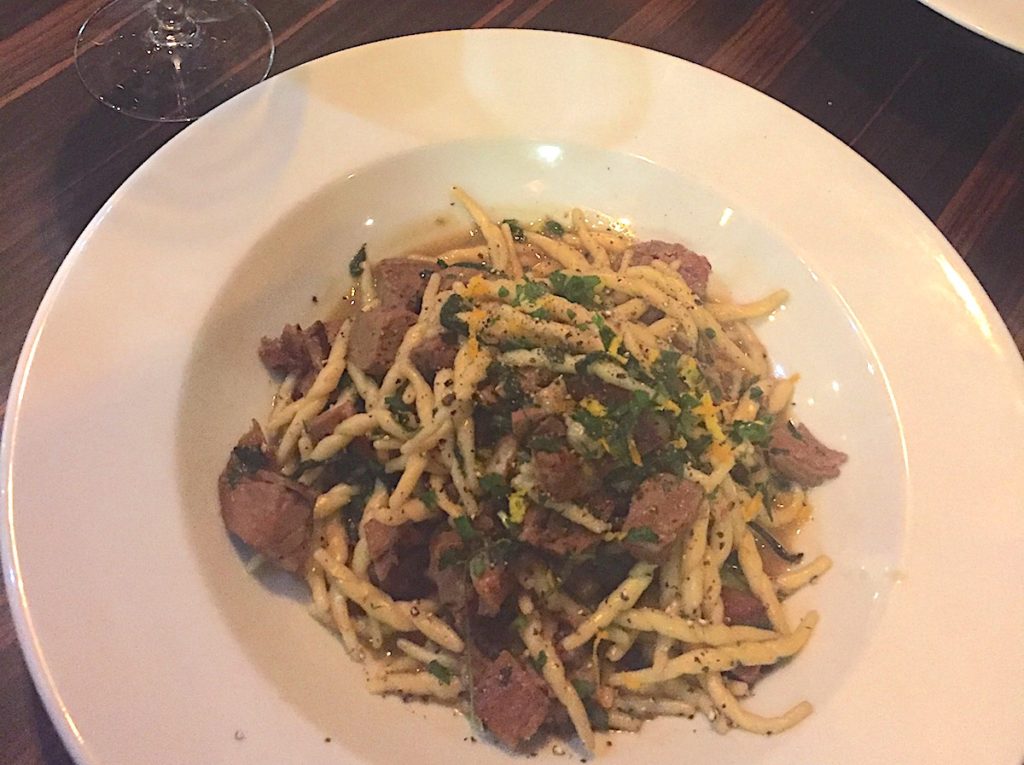 I always head for their pastas. They're pleasing everyone – there's your staples of arrabbiata, bolognese, carbonara, etc. but it does get more intersting. The rabbit and cep cannelloni (top) is what you're here for – or this lamb ragu with zesty orange and frankly too much lamb (I know, you can never have too much lamb). Really tasty, and less than a tenner.
There's more serious meat and fish dishes; quail and polenta, pink lamb cutlets and salsa verde, monkfish. This spicy crab risotto was a bit mean on the crab, and once you've had that first spoonful, a bit one-dimensional, but really delicious nonetheless.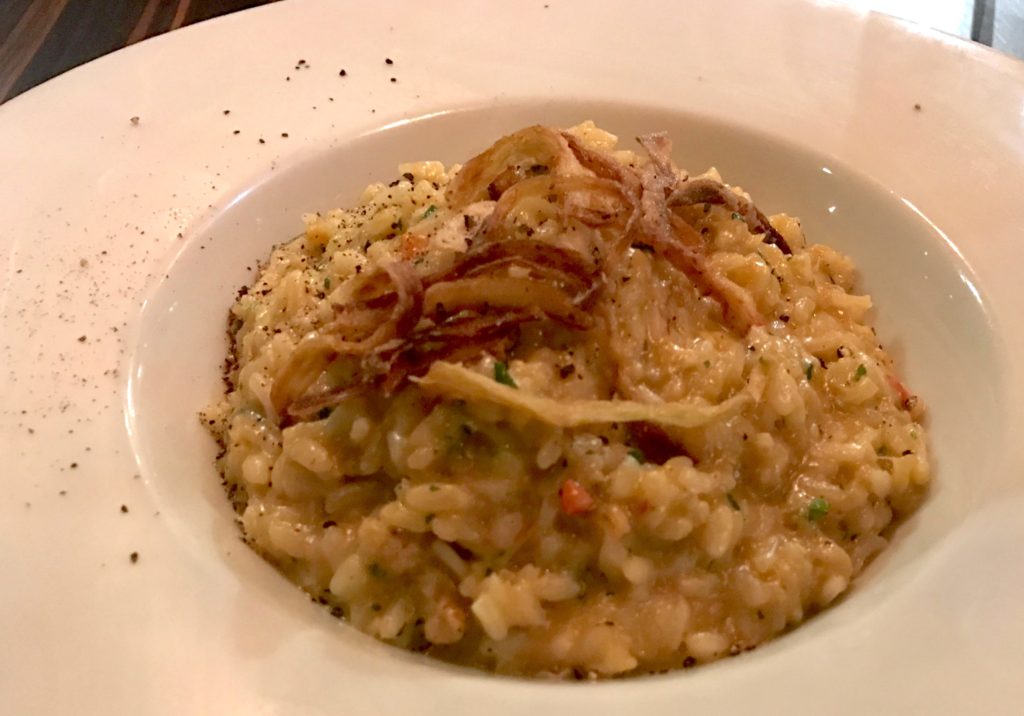 On the other hand, I've never been blown away by their pizzas – Marco Polo are responsible for Pizzette, but it always seems like a hobby project for them more than anything. You've got better options when looking for the best pizza in Newcastle, but hey, we always get a garlic bread. Get the one with n'duja.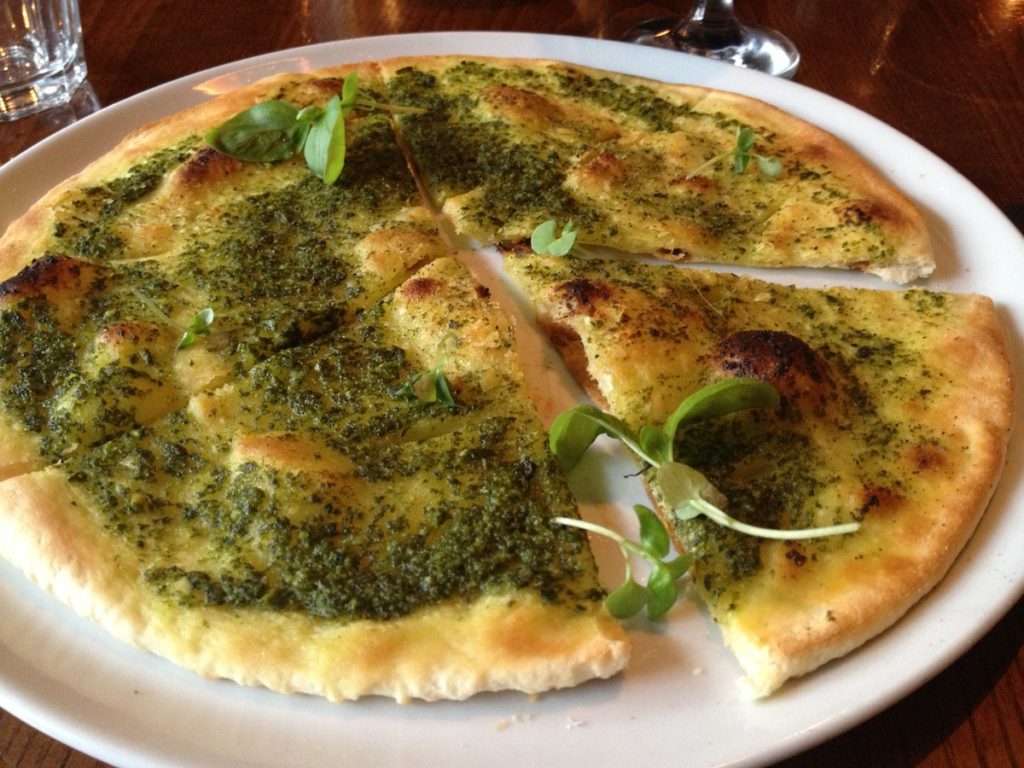 An all-Italian range of wines is decent, and though you're often held in the bar before you get to your table – I hate that – the service is always on form.
Their set menu is a cracker too, for £13 though I do seem to remember it being a ridiculous £5.95 only a few years back (credit crunch?). Maybe it says more about their hefty portions sizes, but we've never managed a dessert here. They're not much more adventurous than tiramisu, sorbet, etc. anyway. And it's a shame they've printed this so small on their menu, as honestly in 2016, I think it's worth shouting about.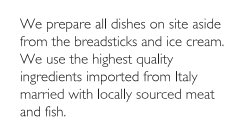 We'll let you off with the breadsticks and ice cream. We'll keep coming back to Marco Polo for as long as it lives on Dean Street, which if the past 30 years is anything to go by, might be a while just yet.
They're also on Deliveroo now, too. Get yourself a tenner off using my code.
Contact: marcopolonewcastle.com
Food hygiene rating: 5/5