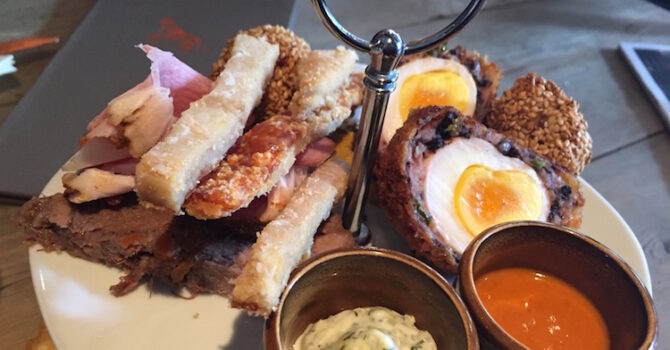 Afternoon tea, but not as you know it.
Perhaps known more for their extensive selection of some 40+ gins and a hefty list of well-made cocktails, Pleased to Meet You (NE1 1EW) has never been high on my radar for their food offering. Expected: typical Ladhar Leisure bar bait – high on style and maybe not so much on substance. I feel that their venues in town are firmly drinks first, food second.
The recently launched "Martini Lunch" –  is a bit of a twist on afternoon tea I guess, offers six or twelve picky bits from a "grazing board" bar snack menu, and two cocktails for £25. Given that two martinis will normally set you back around fifteen quid, it's good value if you can find a tenner's value from the food.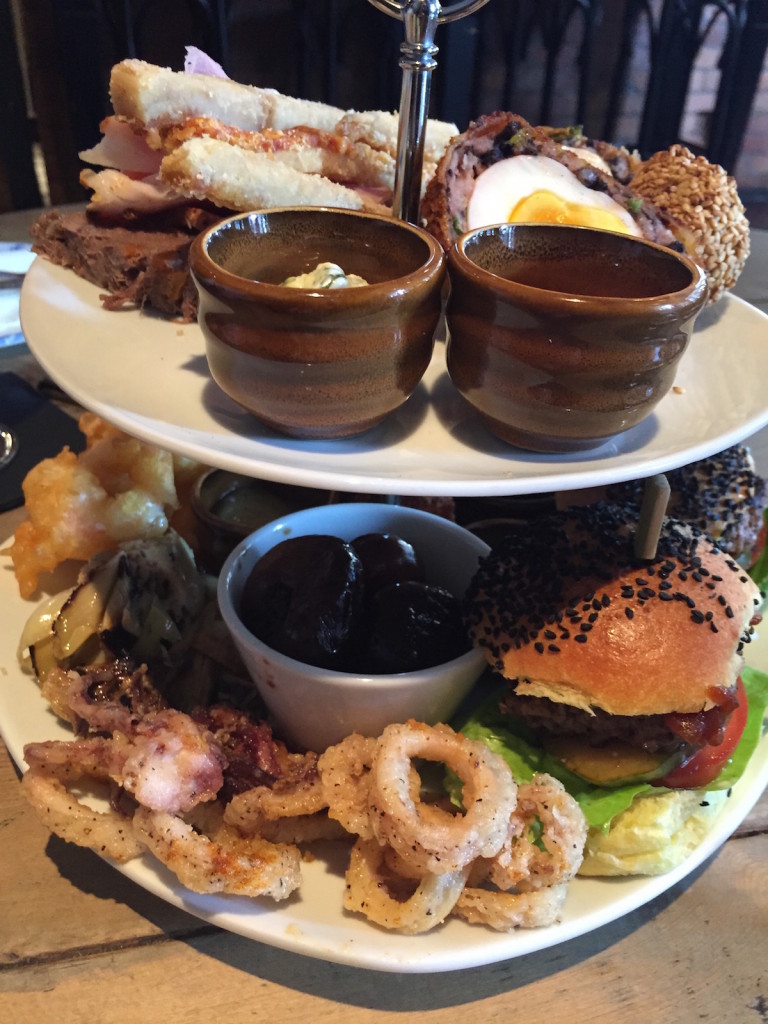 You can see with a name like that, they're pitching it at "ladies who lunch", and when the French doors are open, the sun is shining, you can see this making a lot of sense. We chose everything but the crisps and cheese – as you'd expect with this sort of thing, it was a little hit and miss, but mostly decent bar bait that's very easy to sit and pick through over a drink or two.
Among favourites, tempura prawns are normally pricey and shock horror, these weren't overcooked. The pumpkin, almond and spelt balls are an interesting twist on arrancini, and for the price, the pork pie and scotch egg are classics. Thumbs up for the smokey grilled artichokes too.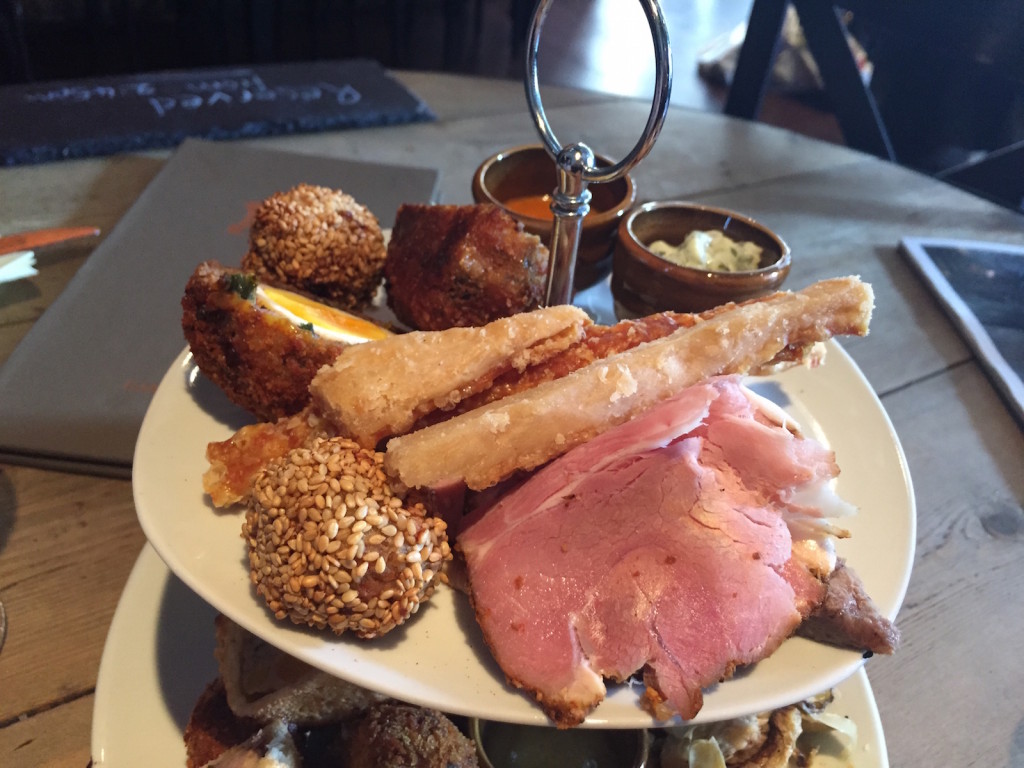 Less successful was the "charcuterie" – a OK slice of thick ham, but an inedible blob of some type of paté mush – really unpleasant. The fish fingers amounted to a pencil-thin slither of white protein that could have been chicken, turbot or alligator – impossible to tell as there was so little of it being overpowered by the batter. We enjoyed the Balsamic pickled onions but they were very tart. Calamari avoided being rubbery, but missed being drained, swimming in oil.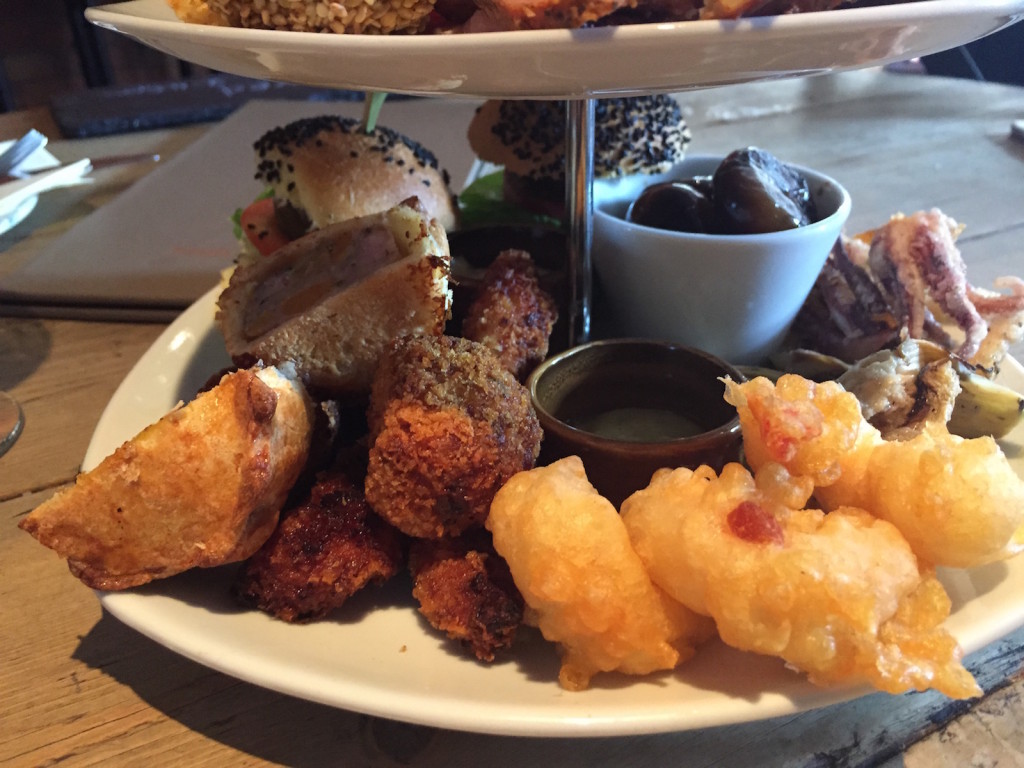 It all leaves you feeling very much deep-fried, but it's good value stuff, and I've paid more for less filling and satisfying lunches.
The rest of the menu did seem a lot more palatable after having tried Pleased to Meet You's food for the first time – I saw some canny looking burgers come out of the kitchen. However given the abundance of bars now offering "gastropub" standard food in and around town, we'd not be in any great hurry to return. Stay for gin and work your way down the list…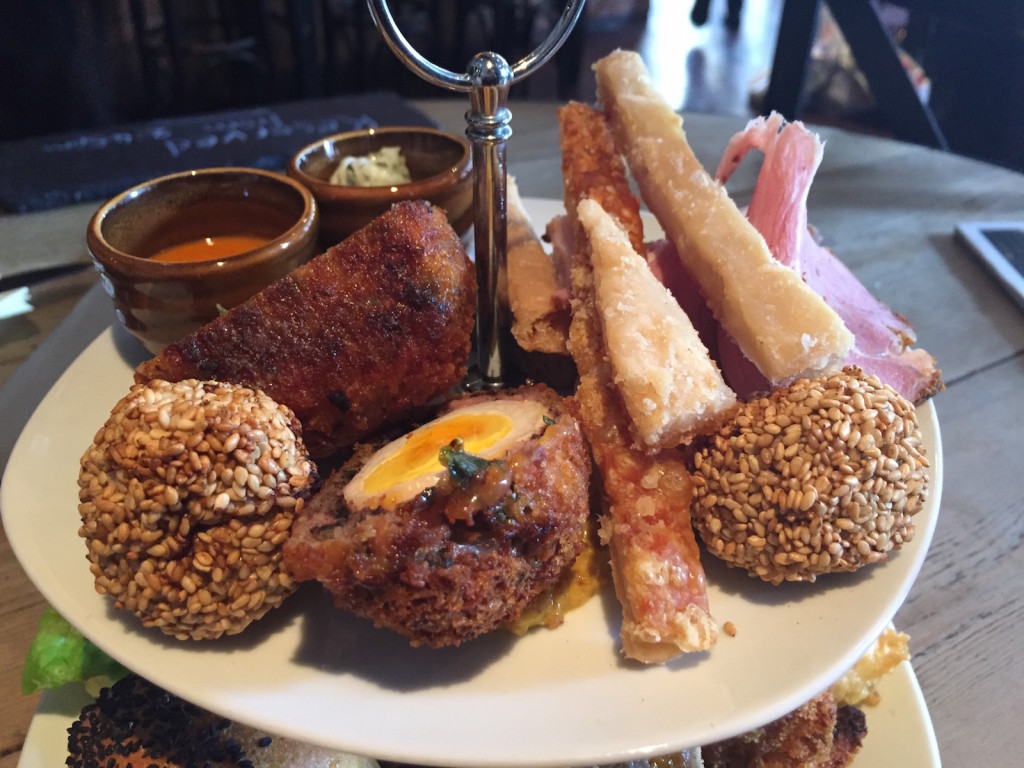 Cocktails: flowerbed martini (£6.95) and aviation (£7.50) both pretty good and easy drinking, but not by any means world-class.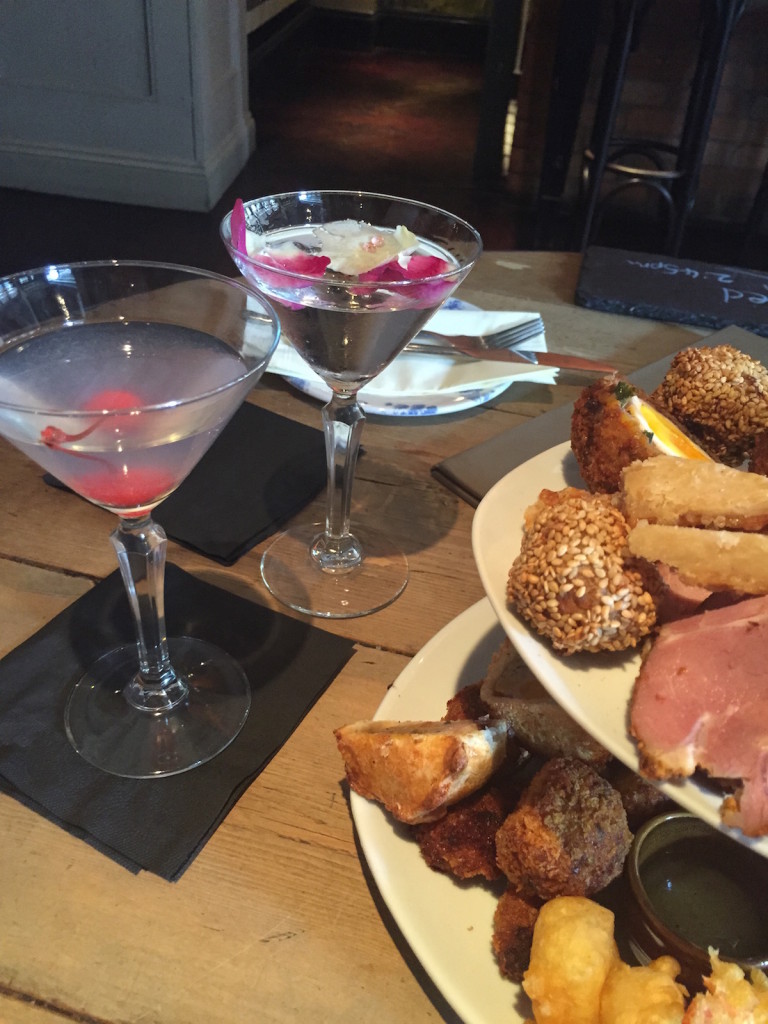 Available 12-3pm.
Contact: ptmy-newcastle.co.uk
Food hygiene rating: 5/5