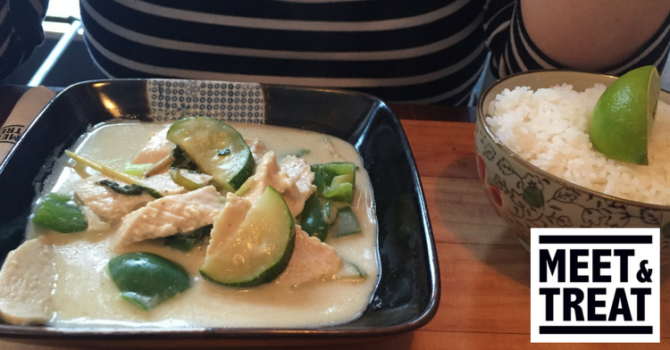 Chinese cafe? Quick panini? Eggs benedict? You've got all three here.
Really quick one on Meet & Treat. It's a relatively new cafe just behind the Newcastle wall (41 Bath Lane, NE4 5SP) you do have to do some slight exploring to find it (between Hanahana & Fujiyama).
There's no website I can find. They're not exactly forthcoming with promotion, so you might have missed it. I don't quite get where they're coming from either – the main menu reads pan-asian, but there's burritos on there, eggs bennie and even a greek sharing board. Bit of everything, with an asian undertone. It's not really very welcoming either, it's a bit dark inside unless you're at the window seats for a cuppa. Speaking of tea, it's a popular watering spot with students and the China town contingent, so there's TeaPigs, Vietnamese coffee, and lots of Chinese teas, which are worth a look.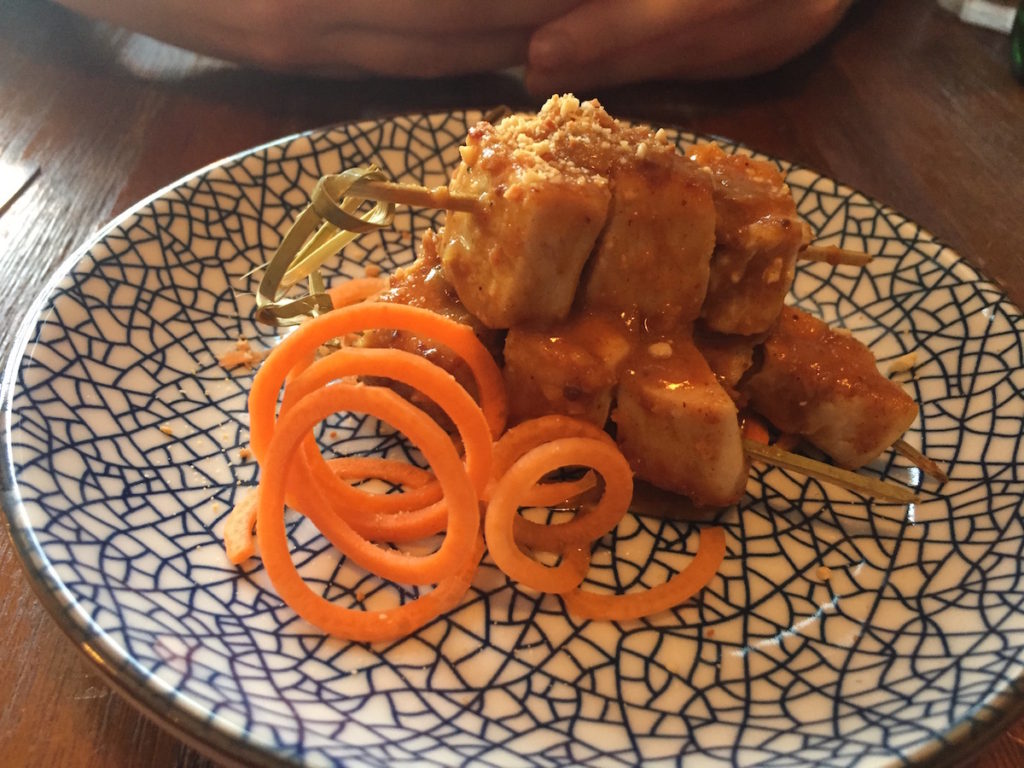 We had 3c each – our starters were basic but fairly well done – could have happily munched through a pile of these chicken satay skewers. Not just peanut butter and sweet chili sauce like a lot of places are shamefully doing, but a good amount of heat and all that lovely umami goodness. Wouldn't have missed the spiralised carrots like. Wouldn't miss spiralled anything…
Kate's prawn har caw – bitesize steamed prawn dumplings, were pretty good too. Gobbled in one, you're on a budget here though. Portion of three represents the low cost menu.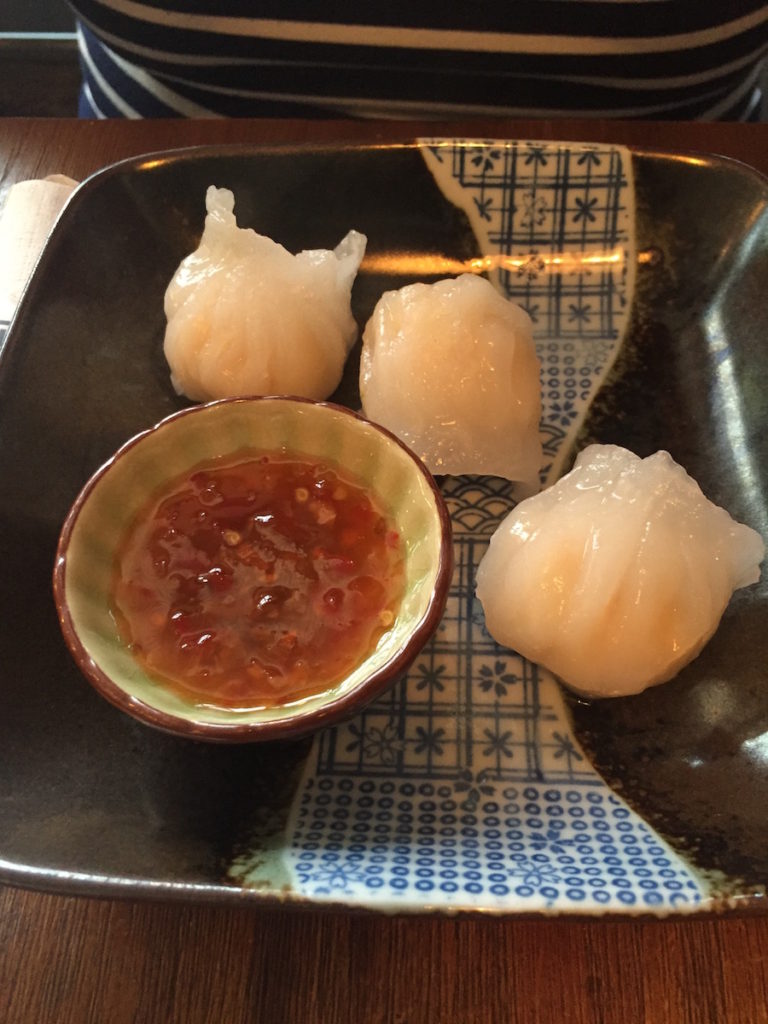 The main courses are sub-eight quid so you can't really complain. My Japanese ramen – a pork bone broth with a tight smidgen of fatty pork had a lovely five spice hit to it but there just wasn't enough of anything really. A couple of spinach leaves, and that huge egg – would it hurt to throw in some corn, or spring onions, or something?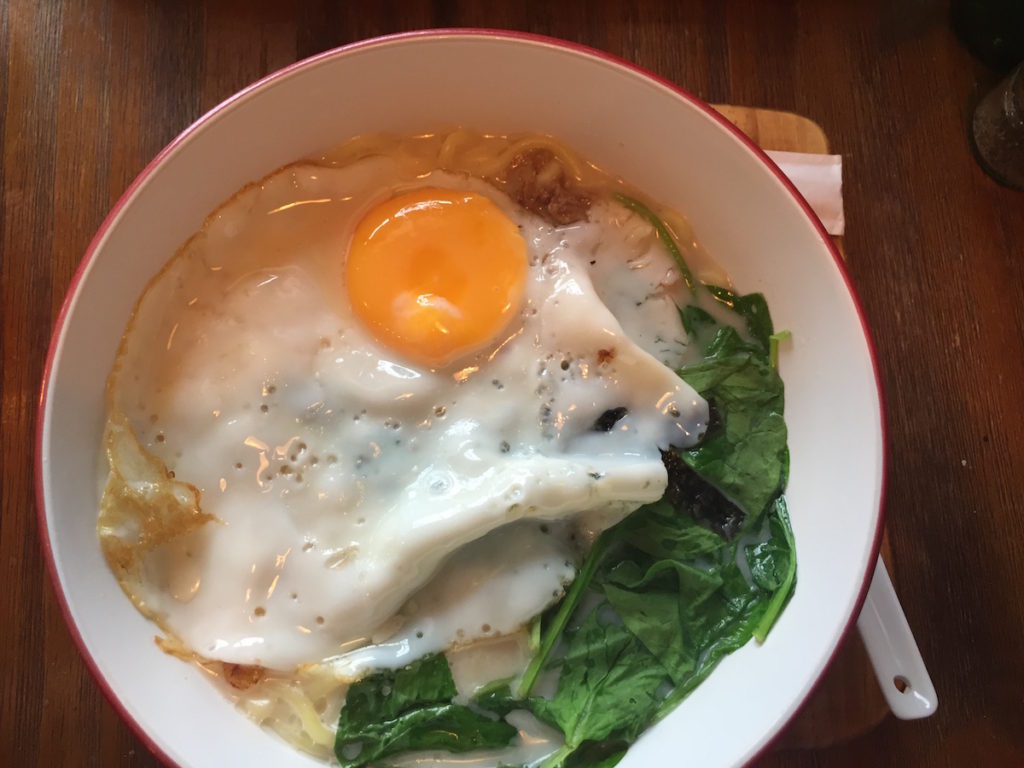 The thai curry (top) was nicely but gently spiced, and honestly tasted better than it looked. Poached chicken was really soft and juicy too. Elsewhere you'll see parathas, teriyaki, and more ramen. Or nachos…(?)
For all things sweet, there's a separate menu, with waffles, or on the set menu you get a cake from the counter which had some nicer things like a inviting raspberry frangipane, and this bitter matcha cheesecake.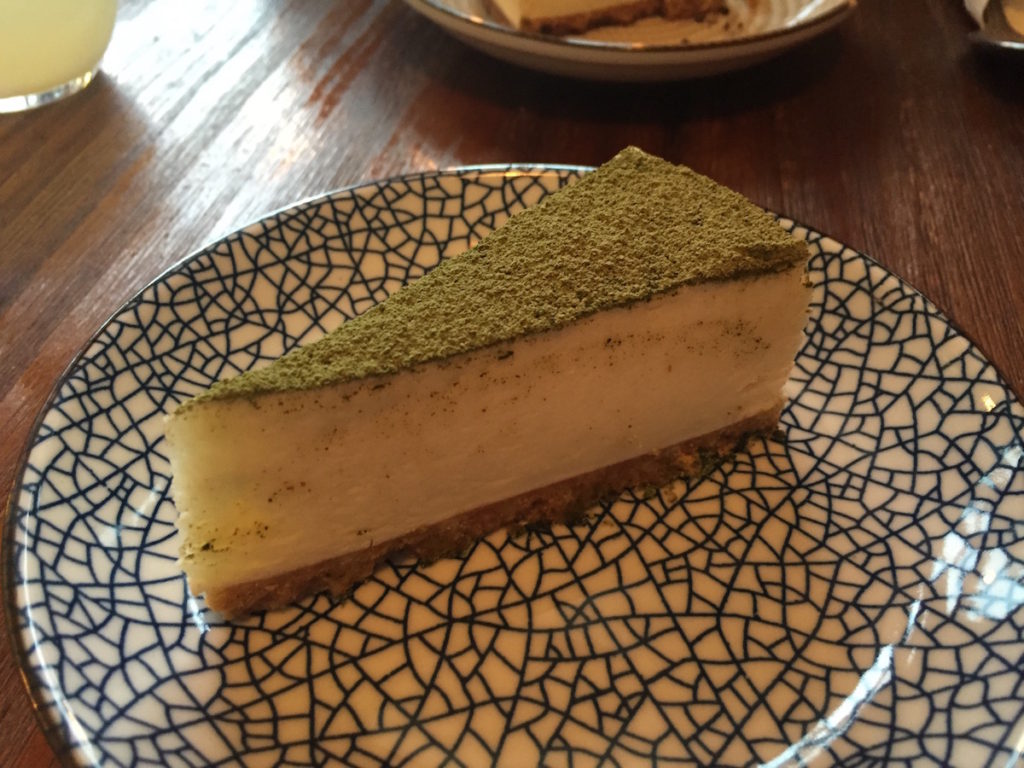 Sooo it's only three courses for twelve quid if you're curious. I'll be heading back for a panini and some Chinese tea, given that I can see the place from my desk at work, but maybe not so much in the evening. There's just so much competition, and both you and your scran has gotta stand out, which Meet & Treat just doesn't.
Contact: via Facebook
Food hygiene rating: not yet rated