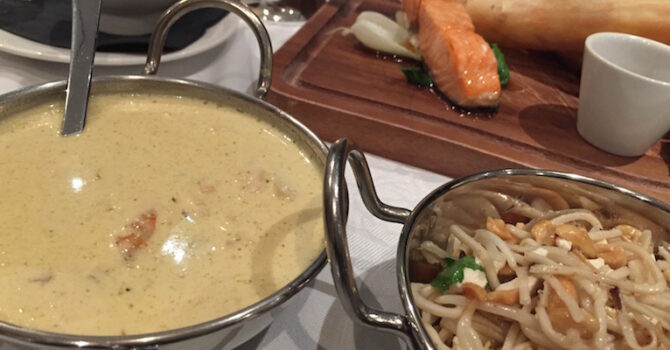 A quick one on Newcastle College Chef's Academy. Perhaps not your first choice of dining destination, but the quality of the food the students are putting out there on a daily basis is better than I've experienced in some restaurants, and bloody incredible value. We went on their Thai-themed night – pitched as "a Thai inspired sharing evening consisting of six Thai dishes and deserts" more out of curiosity than anything – expecting at best, good home cook calibre food. Wrong.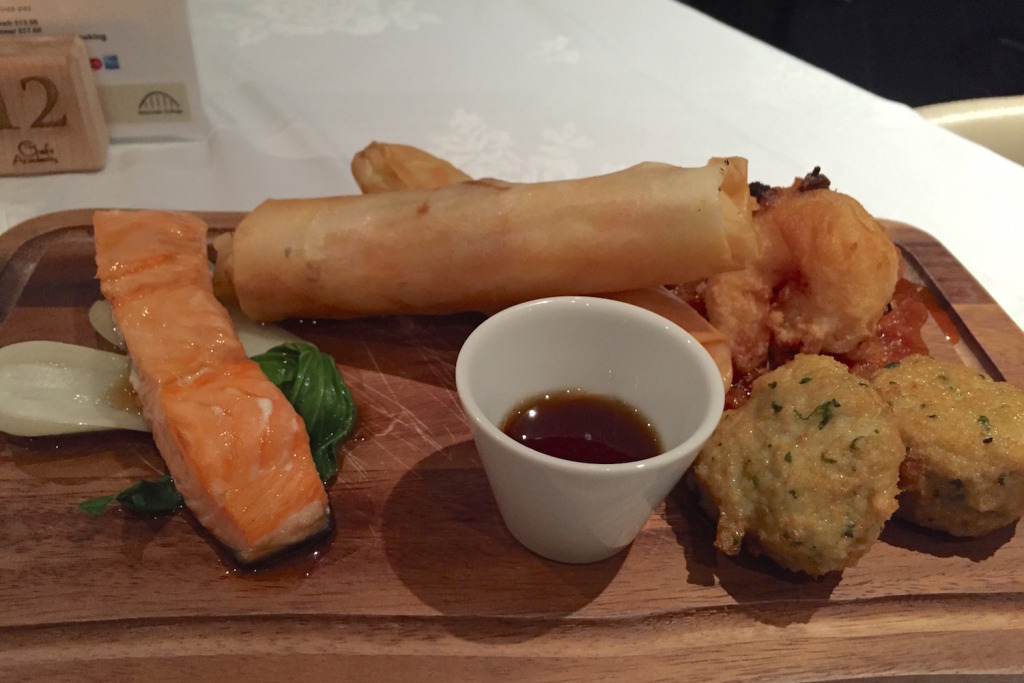 Apart from my first bite – a rubbery coriander and coconut fishcake – everything else was spot on. It's not technically that complicated, and I'm sure someone will moan about "authenticity" (yawn), but it is all simply really tasty, and well executed. The crispy veggie spring roll with a lovely honey and soy dipping sauce, a huge tempura prawn doused in a well balanced sweet chilli, and teriyaki salmon – couldn't really fault it.
The "mains" were again, pretty straightforward but ticked all the flavour boxes – I could have had twice the portion of the green curry, full of plump prawn and chicken, bursting with lemongrass and kaffir lime. The tofu pad thai was less of a hit, though the more I eat of this, the more I'm starting to think that pad thai is intentionally a bit "meh".

Desserts – I don't really think you can badly deep fry a banana, tasty though, and a good passion fruit sorbet, and a shot glass of coconut pannacota topped with chilli chocolate. Again, basic, but on the money flavour-wise, rounded off a whirlwind but seriously enjoyable 45 minutes.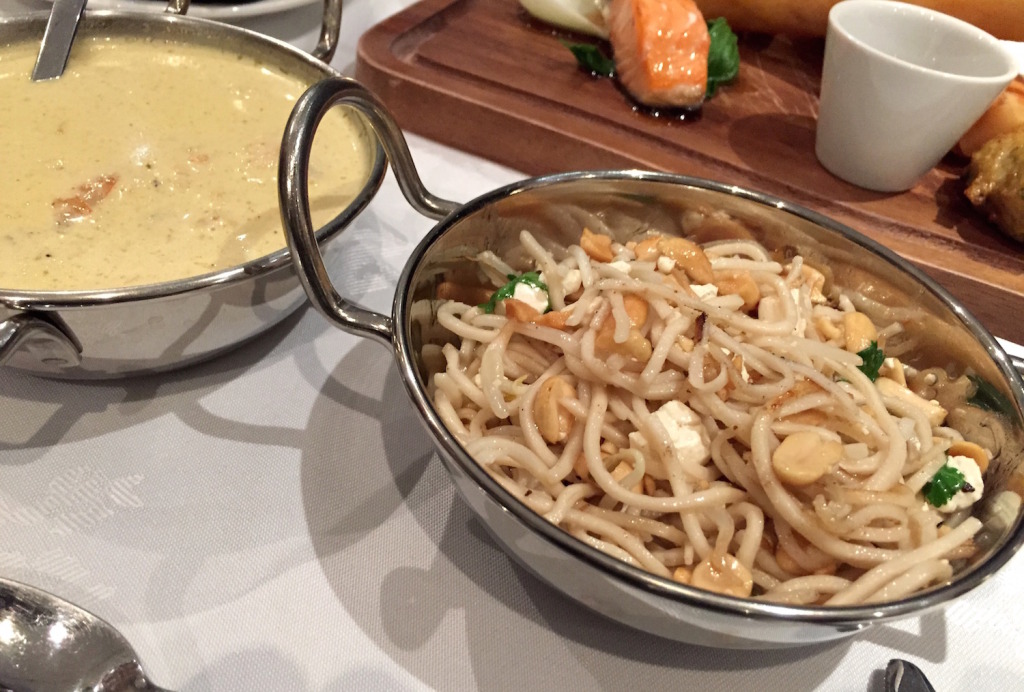 Much like the chefs, service is also "learning" – think a somewhere between trying really hard to impress, and enthusiastically chipping a glass. Again, I've seen much, much worse from experienced staff who should really know better. What these guys are doing, given their age, is quality.
I was just watching MasterChef: The Professionals, featuring the "skills test" and it's really interesting to see the contestants – head chefs – actually running restaurants, struggling with what is obviously pitched to them as the fundamentals. I think this tweet from Rob Stewart, instructor at neighbouring Sunderland College hit home:
Chefs who say college isn't worth it – Master Chef tonight. NONE of them had plucked game birds before. Our L3's do this three times week 1

— Robert Stewart (@cooknortheast) November 11, 2014
Based on this visit, I'll definitely be heading into fellow Gateshead and Sunderland Colleges to see what those guys are up to, and with slightly higher expectations! The best bit? The set menu was an incredible ten bob a head, and with drinks being sensibly priced, the bill for two just £25. Brilliant.
See also: two steaks, desserts and wine (£20), fish and chip Friday (£4.50 with a cuppa), or one-off events with the likes of David Kennedy.
Contact: http://www.ncl-coll.ac.uk/lifestyle/chefs-academy
Food hygiene rating: 5/5