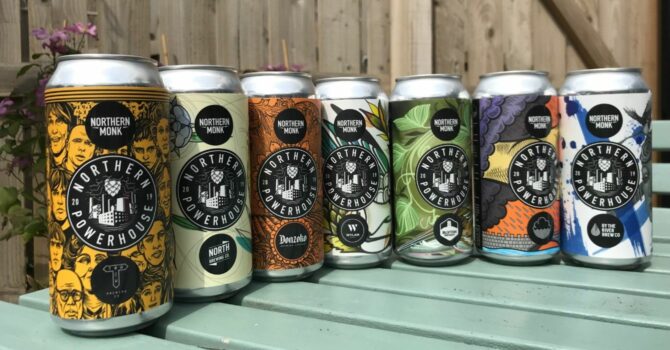 It's back ????
WELL WHAT LOVELY WEATHER WE'VE BEEN HAVING!
Made all the more awesome by the unexpected return of the Northern Powerhouse Brew Series for 2019, last handled effortlessly by the beasts at Wylam Brewery. I'm a sucker for owt like this, so it looks like I'm in for an annual subscrptipion ??‍♂️
Here's some brief thoughts on the beers within this year's series – IMO quite not as epic as last year's, but still absolutely worth your time.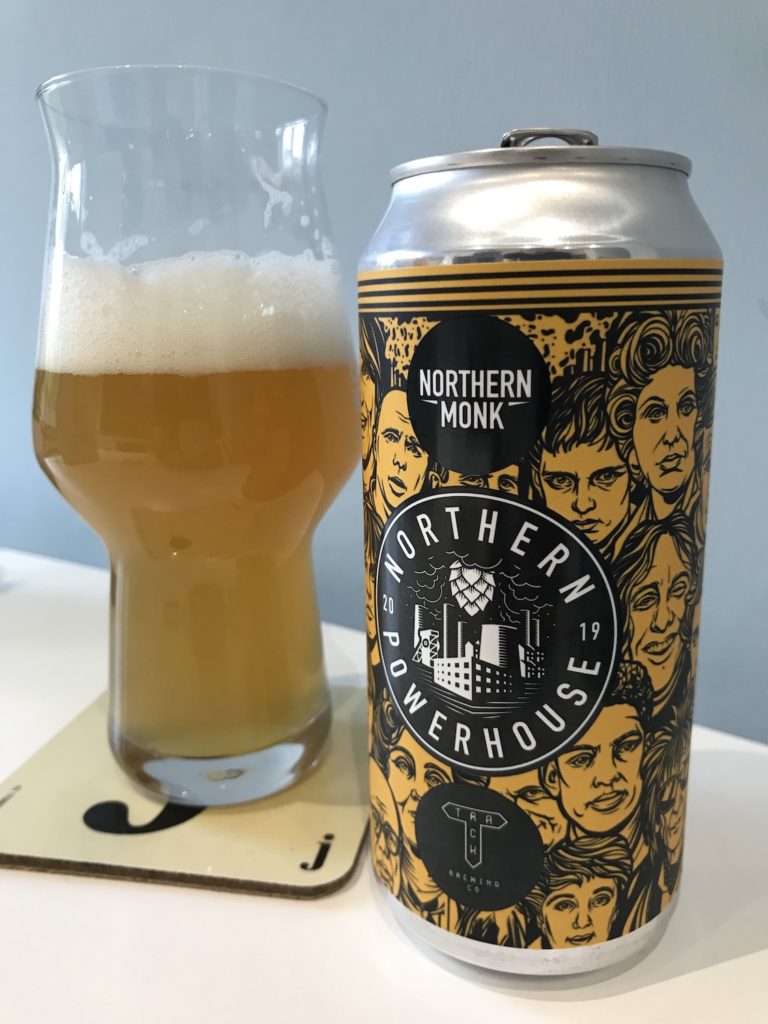 001 Track | Small IPA
They say: "citra, ahtanum and hallertau blanc hops for resinous tropical and stone fruit notes backed up by a floral, gooseberry finish"
Peachy, tropical, thirst quenching bitterness, you could sit and drink this all summer long. Nice contrast to the normal Track stuff of which all I can remember is smashing DIPA after humongous DIPA at their taproom and getting very ?.
Packs in some amazing flavour for such a low ABV. In a trend that'll hopefully continue, as if all lower-ABV beers tasted this good, we wouldn't all be so sozzled. Well balanced too, just as malty as it is hoppy and fruity. Tastes and smells Wylam-esque, which is no bad thing.
Look out for Brian Cox, Ian Brown, Partridge. Loving the labels on this series.

002 North Brew Co | Triple Fruit Gose
They say: "the pinkest of sours, zingy, tropical, tangy"
Look at that colour! It's prickly pear, white guava and raspberry which is perhaps as tropical as Leeds has ever been. It's got a spicy Lilt vibe with no alcohol flavour at all and a tickling sourness.
I do tend to prefer the gentler side of sours, so this is ideal for me compared to some of the face-melting ones, but this I can happily sip my way through while dreaming of sunnier climes. 

003 Donzoko | Bavarian Pilsner
They say: "crisp, modern"
Absolutely bang on. It's the much-lauded Donzoko Helles by any other name. Light, smashable but with a pleasant floral note from loral and hallertau blanc. Maintains a lovely lagery head and is both a shining example of why Donzoko are flying at the moment, and what a modern pils should be like.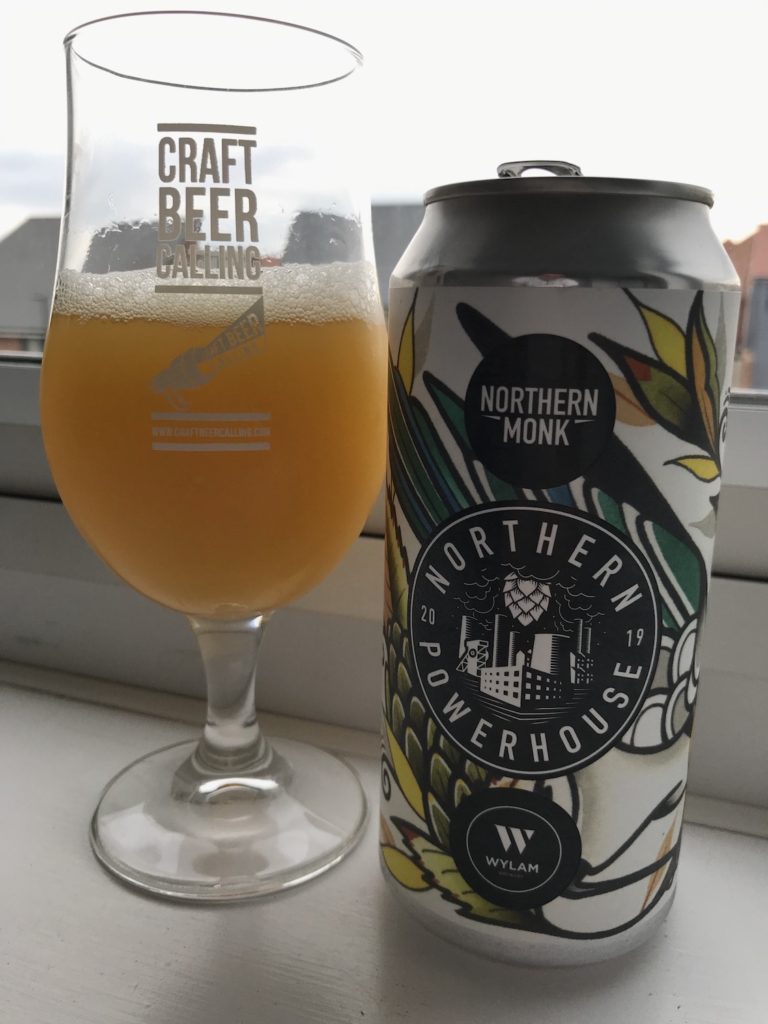 004 Wylam | Tropical Sour IPA
They say: "200g/l tropical fruits…."
Interesting one this, not as sour as I expected. Looks like a glass of orange fanta with mango, guava and pineapple, but east coast IPA-ish with a malty undertone and only a little bit of tongue zinging sourness. As a big Wylam Sour Puss fan from last year, I would have like a little mint and perhaps a Del Boy style cocktail umbrella. But it's got that back note of standard Wylam flavour which lifts this to just be barely interesting. 
005 Buxton | West Coast IPA
They say: "resinous, piney and a sticky malt back bone"
Buxton tend to make a tasty IPA and this one is a fine example. Perfectly balanced malt and hops, not straying too much into that woody resinous flavour, and a classic hop profile, I found this more East Coast-y than West Coast-y, but mebs that's just me. Can't taste any of the 7.4% which on a lovely July evening, is dangerous….  One of my favourites in the box, I stuck it in the freezer for half an hour and it was even better. 
006 Cloudwater | DDH Double IPA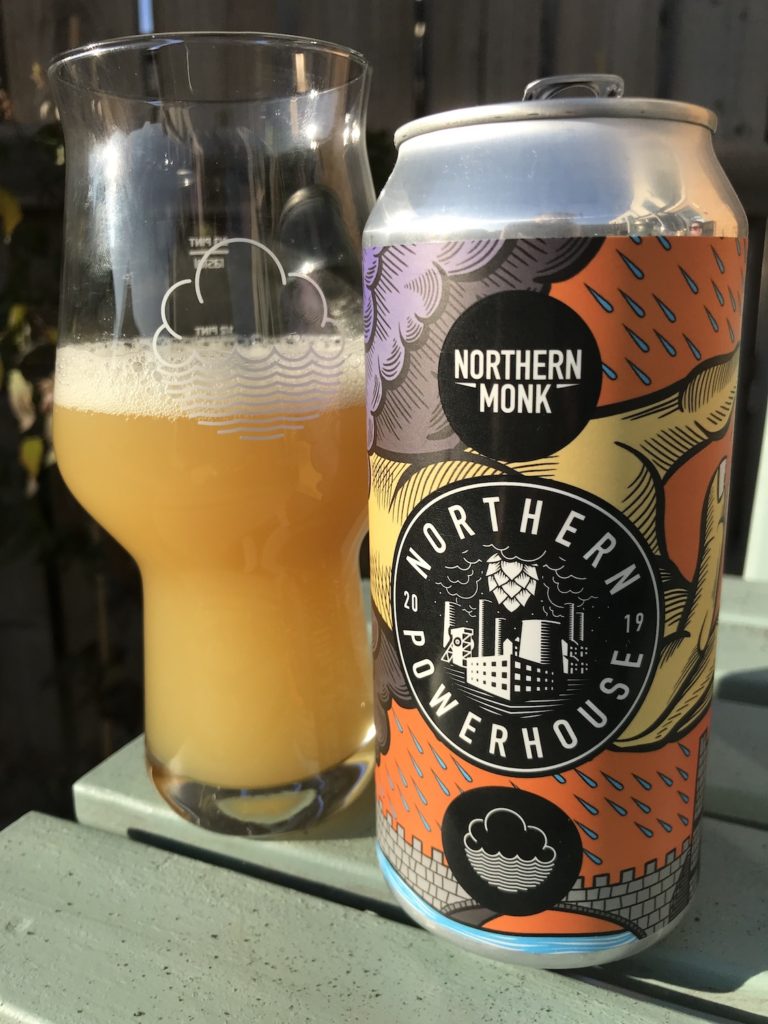 They say: "tons of gooseberry and sauvignon grape character, smooth, oat-rounded"
If this box didn't have a textbook DIPA, we'd all have been disappointed. And it's 'The Cloudwater One', so reliably, this is one of the best DIPAs I can remember.
No alcohol burn, no hop burn despite what must be A Lot Of Hops, just juicy tropical fruit. Starts off like a starburst then lingers around like a tangfastic. Nice little dryness presumably from the sauvignon grape which gives it a mellow wine-like background note. OH YES!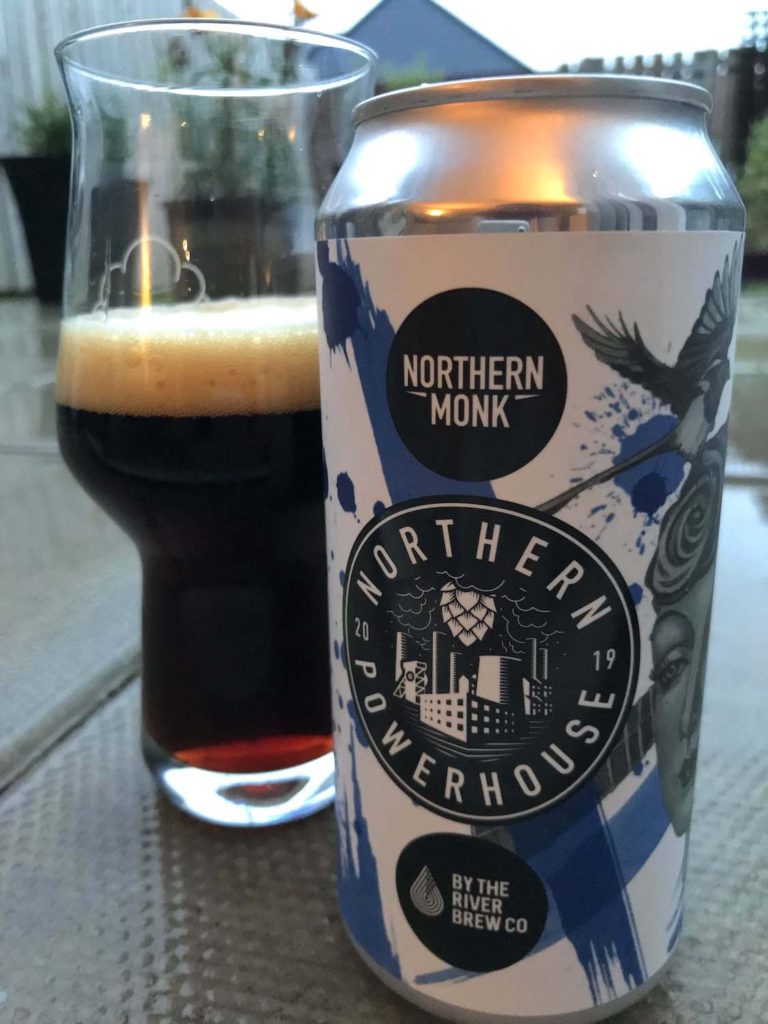 007 By the River | Imperial Maple Brown Ale
They say: "DECADENT TREAT"
Finally, if you've had the Gateshead Brown from By the River Brew Co, you'll know what to expect, only bigger. It's got that lovely whiff of 'dog' about it, but with a load more complexity – vanilla, and I get much more molasses than treacle. It gets a litttttle sweet by the end of the can, but you'd expect that. Much like the Gateshead Brown is, I think this will be a lot be a lot better/softer on cask.
Seemingly universally loved on untapped, it's just what you need to finish off the bunch, a heavy hitter to soothe you off to sleep on a Sunday night. Cheers!
I preferred some of the off-beat variety on show in last year's box, though the 2019 Northern Powerhouse Series does show solid examples of the beer styles on show, with the 'typical' IPA stuff faring best. Also, we lost a beer this year (7 vs. 8 in last year's box). Soooo many breweries could have done that one, but if anything I hope the becomes an annual thing. Showing off the absolute best of the North is always a winner in my book, so if it's gonna be like this, long live the Northern Powerhouse.
Next year, I'd like to see the big hitters, as well as some smaller players having a go. How about: Almasty / Anarchy Brew Co. / Alphabet / Cloudwater / Wylam / Northern Monk / Vocation / Northern Alchemy?
The Northern Powerhouse Series 2019 is available now from your local beer shop or possibly one of the breweries involved for around £40. Got mine from By The River Brew Co. for £35, but dunno how many they might have left ??
Contact: https://northern-monk-brew-co.myshopify.com/products/northern-powerhouse-2019