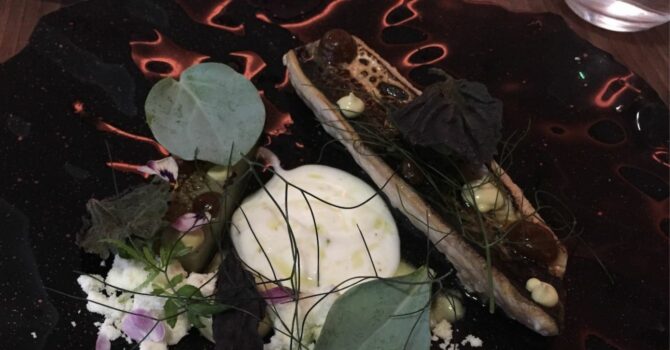 Another quality fish supper.
Update: Nova unfortunately didn't last long and closed at the back end of 2018.
Quick one from Nova Seafood Grill (High Bridge, NE1 1EN) to which we paid our first visit during the, I've gotta say, much-maligned Newcastle Restaurant Week this year.
It looks like finally most places have gone to 2c for £15 HELLO INFLATION, but if you take a look at the menus, it's clear many have it figured out and optimised down to – soup, meat & two veg, and a spoonful of custard for your dessert. It's a shame 'cos when it first started it was ace. One place that was appealing, especially as a new/exciting opening this year was Nova.
Officially NOVA Seafood Grill, it comes from boss chef Ronald Robson, previously of The Merchant's Tavern which always looked great but just flew under the radar for us (perhaps given its slightly outta town location). Nova has a serious looking menu, there's hand-dived scallops, turbot, halibut, and the plates I've seen on social media have looked great. Serious-ish prices too, mains from about £18 up.
The market menu is a good shout though at 3c for £21. And praise be – there's an oyster happy hour with oyster for a £1 a slurp rather than the silly £1.10 you'll see at Saltwater Fish Co. Or take 4 with a Moët for twelve quid. It's a tiny Kaltur-sized restaurant – perhaps twenty cosy seats? and very 'High Bridge'. Good to see this street flourishing!
Anyway: Restaurant Week, a tenner at a new venture with a great sounding menu is a no brainer. I have no words for people who go somewhere like Tiger Tiger over an indie trying really hard to break out.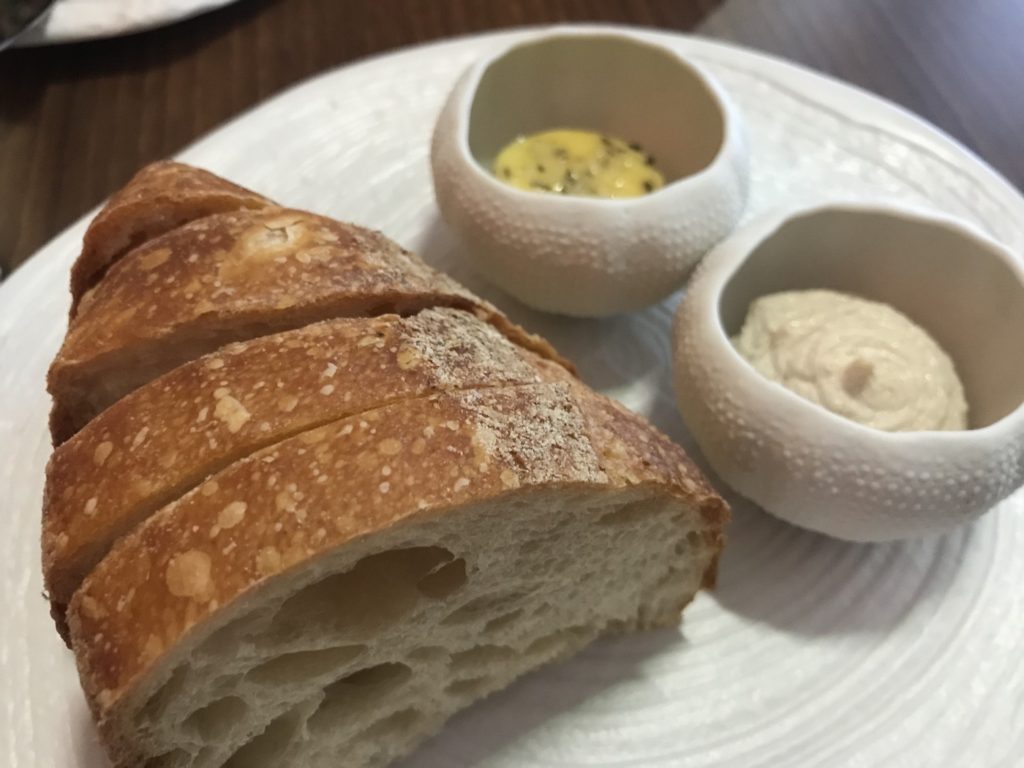 Warm bread is £3 and unless it's being made in-house, they're working with a very good producer. Even better was the unexpected taramasalata on the side, which was bloody perfect. For restaurant week, you can charge a little for extras, otherwise, a little mean.
Starters – miso mackerel with horseradish and cucumber (top) didn't float Kate's boat. "Doesn't taste of much". I often get that with fresh mackerel too, but the subtlety here was lost on us despite some fine accoutrements like (I think) oyster leaf.
Beetroot tartare with pickled blackberries went the other way and fared much better, a proper punchy plate of earthy autumnal flavours. More substantial than it looked, too.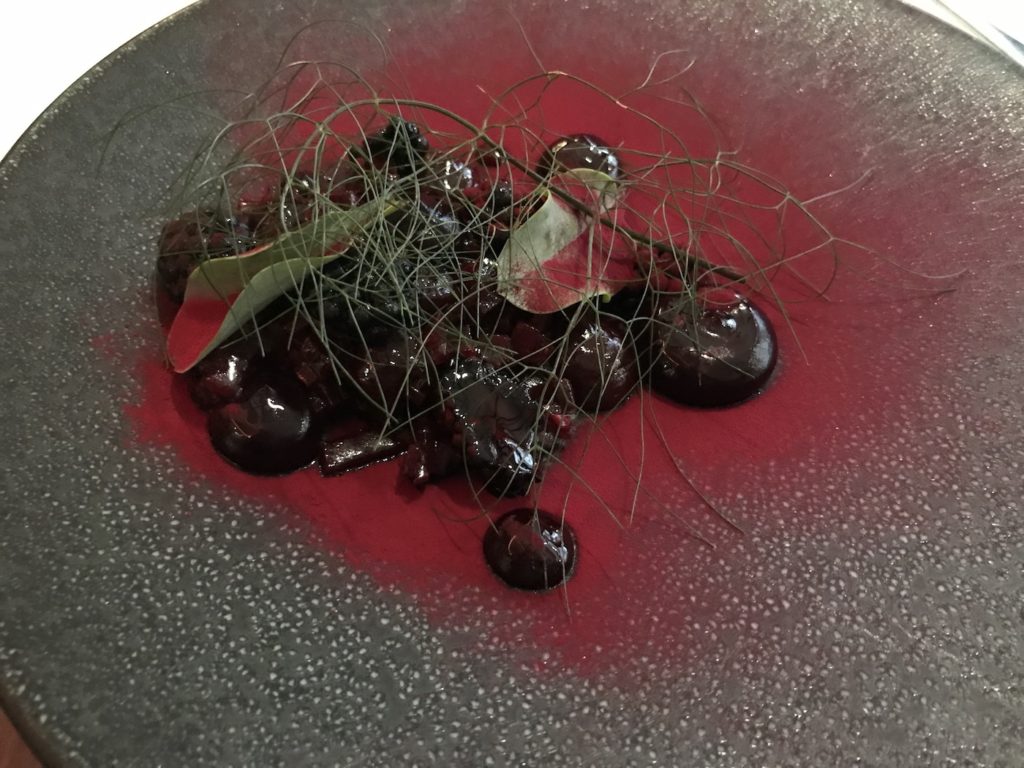 Despite my lamenting, Kate is always gonna bagseye beef cheek, especially a super-slow-braised, prod and fall apart nugget-y one with anchovies. Bone marrow XO sauce – yep – as mega rich and deep as you'd expect, with a pickled walnut making an excellent accompaniment to cut through the fatty goodness. As beautifully dressed as the tiny wedge of lettuce was, could have done with another veg on the side maybe, but a lovely piece of meat all the same.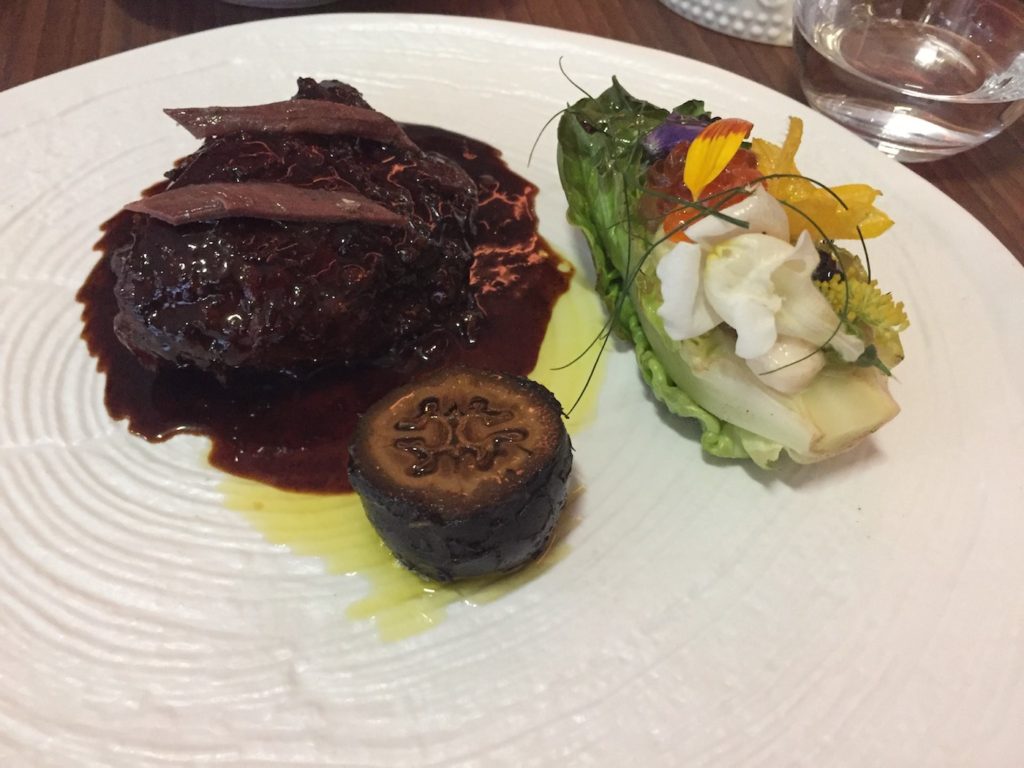 I took on the pollock with sauce grenbloise. Flake and fall apart fish with a lovely herby crumb, the sauce brought it all together fantastically well, and capers kept it spiky. Great dish, though felt like single part of a tasting menu rather than an a la carte main. Proper cooking.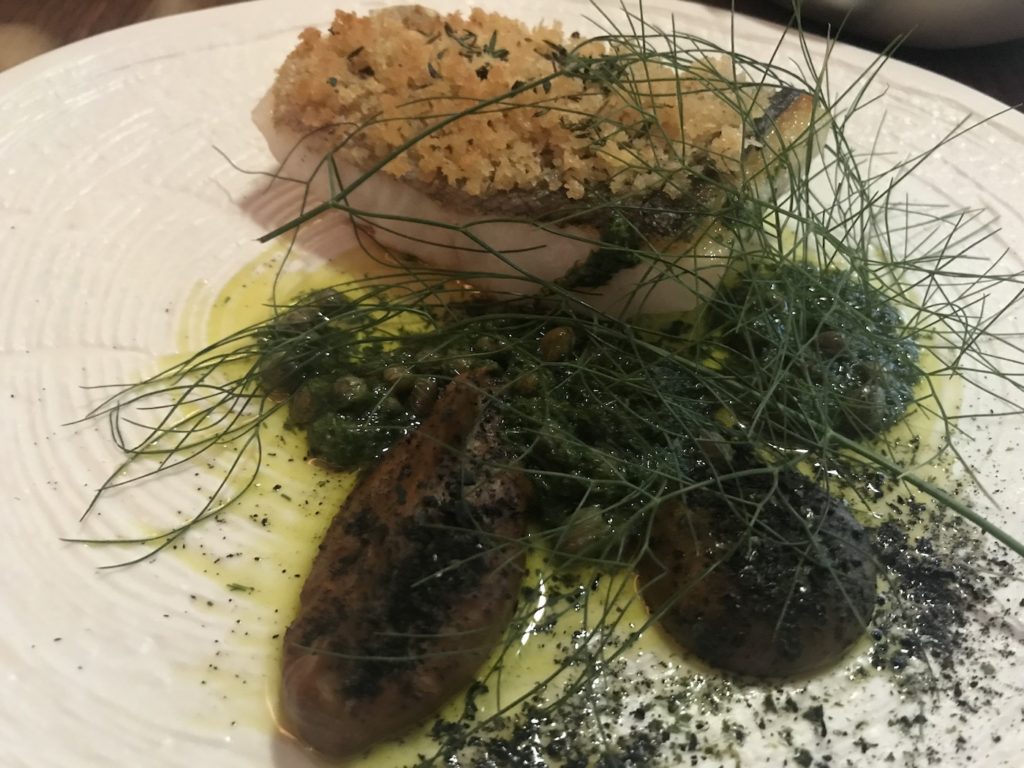 Definitely needed a side. And while sometimes side dish means dismal, held in the warmer, sad veg, these pink fir potatoes were incredible. I don't know why these don't blitz restaurant menus all over the place in these months, as they're criminally underused. Could have eaten a dozen of them. Nutty, buttery, and ever so slightly minty, so satisfying.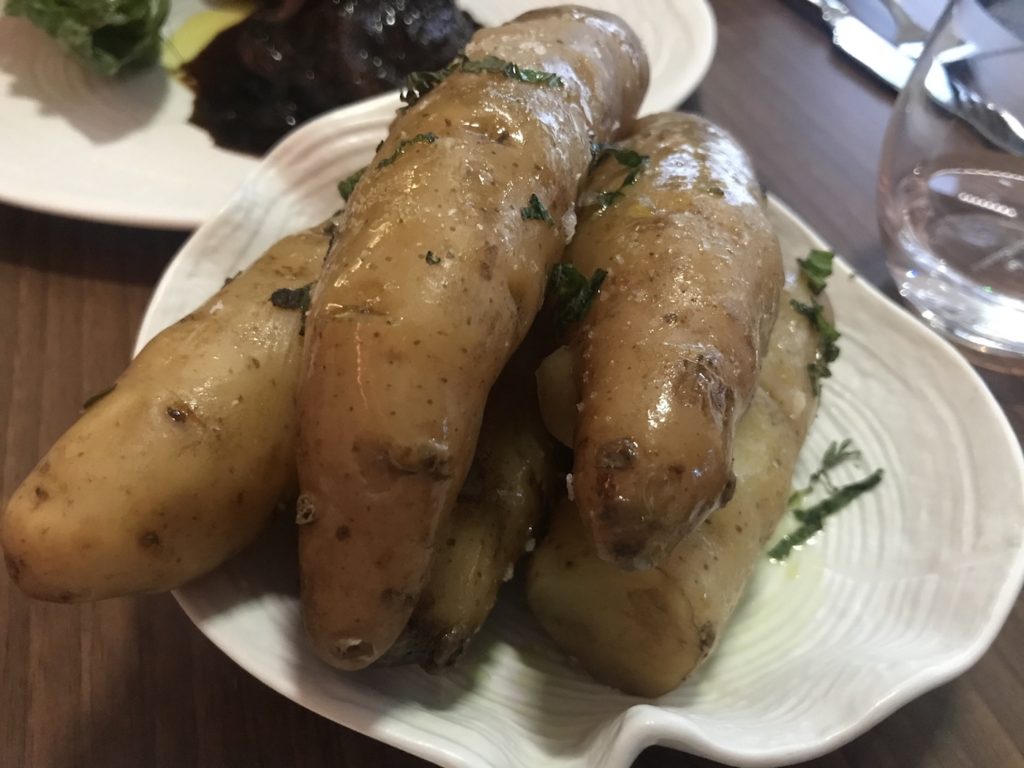 Last up – and moreso to see what the pastry team is doing rather than anything, was chocolate mousse with cocoa dentelle. A budget dessert yes, but that doesn't stop it being delicious. Big old whack of chocolate, and texturally lovely, there was a surprise scoop of ice cream at the bottom too. Would eat again. Ten times over.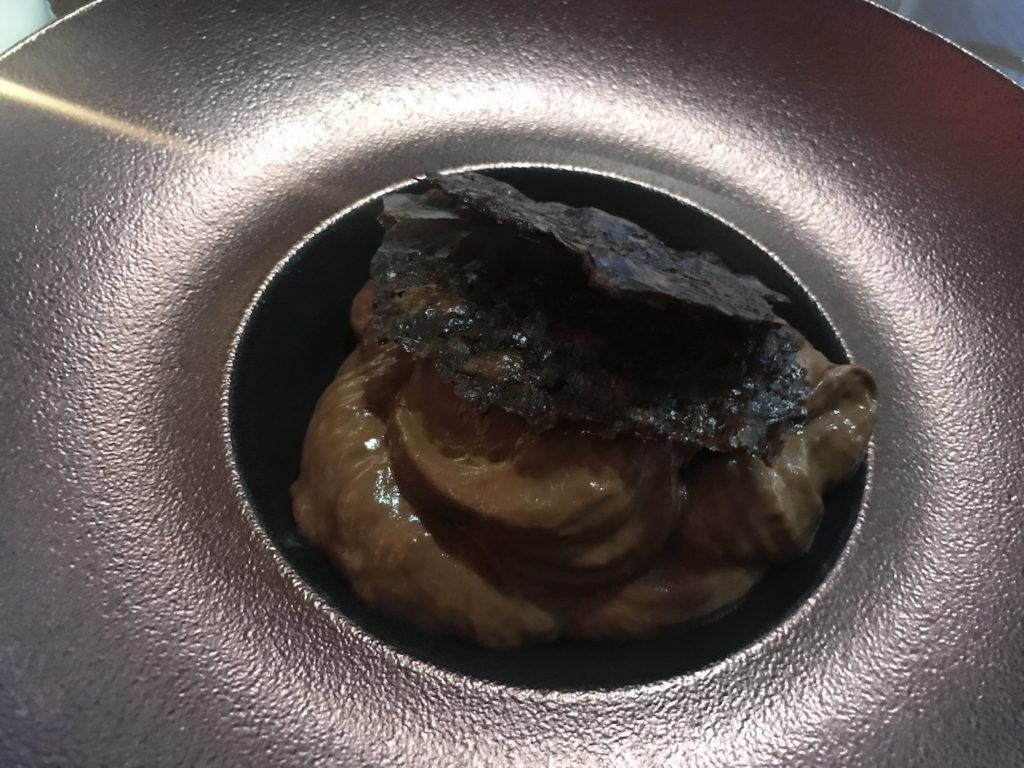 If you're gonna do restaurant week, do it like this. It gives people a great value taster to get them back through the door, and starting any new small, high-er end, seafood restaurant is hard work. As with Bib Gourmand-winning Route recently, if a few punters give it a go after this, I've done my bit.
It's the kind of place I hope does really well – they're so obviously trying to be better than most other restaurants out there – working with the likes of Ken Holland for their veg, striking crockery, solid wines, and a bit more oomph in the menu than you'll see at lower-effort places. My criticisms here are probably more levelled at making a menu for Restaurant Week than anything else, so I'd love to head back sooner rather than later. Rather than tackle recent openings which blot high streets up and down the country, give Nova Seafood Grill a whirl next time you're out.
Meal for two during Newcastle Restaurant Week including a bottle of wine was £54.
Contact: novaseafoodgrill.co.uk