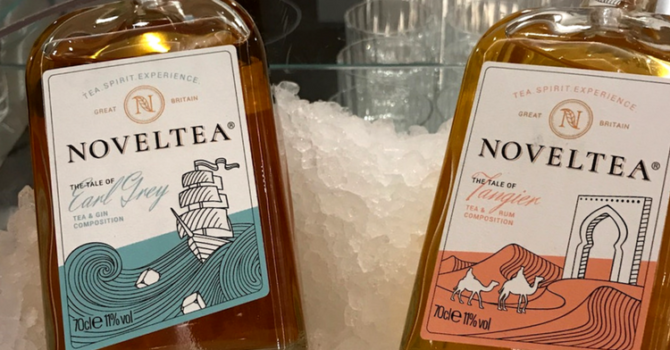 Tea + spirit = Noveltea ☕️?
Quick shout out for Noveltea who are a new tea/spirits brand launched right outta Newcastle.
Tea + alcohol are two things I love individually, and I'm surprised it's taken this long for someone to blend them together into something lovelier. Founders Lukas and Vincent have created the blends after some travelling inspiration, and spotting the gap in the market for a tea/alcohol mashup. They're pitching it as a a potential alternative spirit for afternoon tea, with a hot or cold serving suggestion. I can go for that…
There's two "tales", or blends. The Tale of Tangier mixes spiced rum and minty Moroccan green tea and was definitely my favourite of the two. Really fresh, it was surprisingly summery, and you could easily imagine it as a Pimms replacement on that single blazing hot day this year. It's got a moreish je ne sais quoi, quite sweet but very drinkable (both are 11% ABV).
The other is The Tale of Earl Grey, a gin and Earl Grey concoction which was a little more familiar, a bit of an Earl Grey Martini. It's got more of a rich and raw alcohol taste, but for a gin fiend like me, I could happily sit and drink a bottle. It's got the interesting factor, and the the Earl Grey (another local lad) comes through with just enough punch.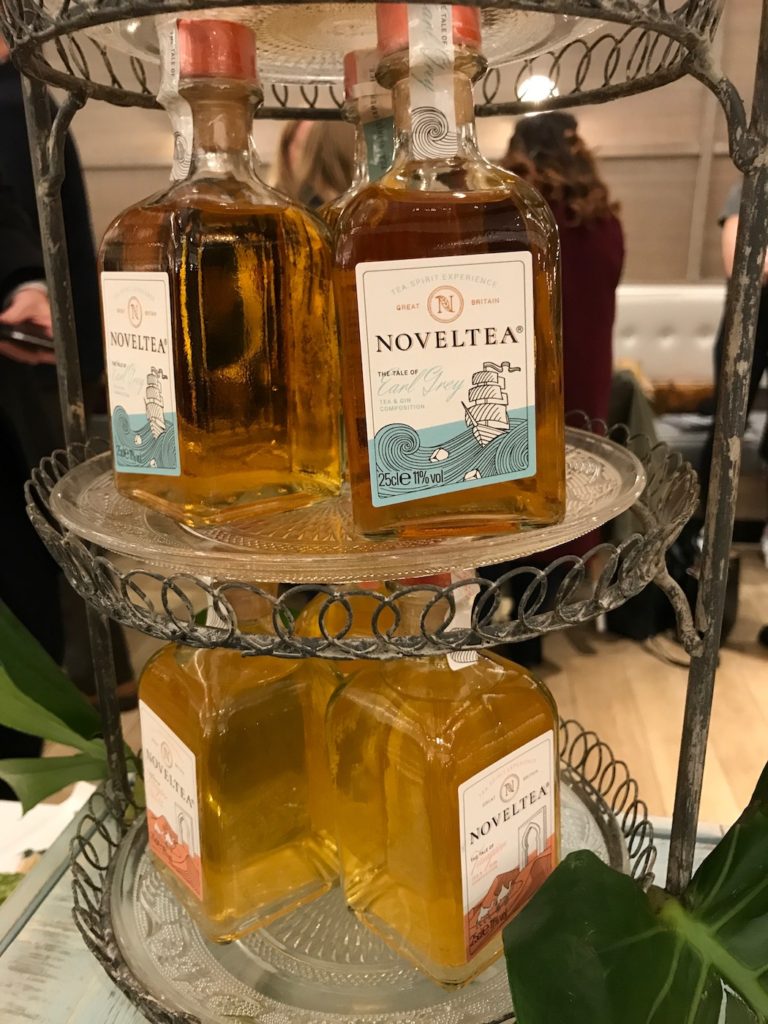 As former NCL uni students, they worked with Stu Brew – the home-brew society in the University which goddamn I wish I had known about when I was a student. They've been part funded by the NU Rise Up Foudnership, and have launched exclusively in Fenwick (for now) so I wish them the very best of luck.
New product launches are hard, but they've got a great placement in Fenwick food hall, and a good little product on their hands. Only downside (apart from the naff name) is I think the RRP is a little bit rich at ~£25 for a 70cl but you can imagine it being popular as a gift, and that price to come down in the coming months. As per usual Fenwick put on an excellent spread at Mason & Rye, and if you haven't yet been along there for some of the cakes, you're missing out. I believe you can get the Mason & Rye afternoon tea (for a limited time) with Noveltea too.
Otherwise you can buy Noveltea in Fenwick food hall drinks section, for £25 (70cl) or £10 (250ml) or I expect in a good few more places in the coming months.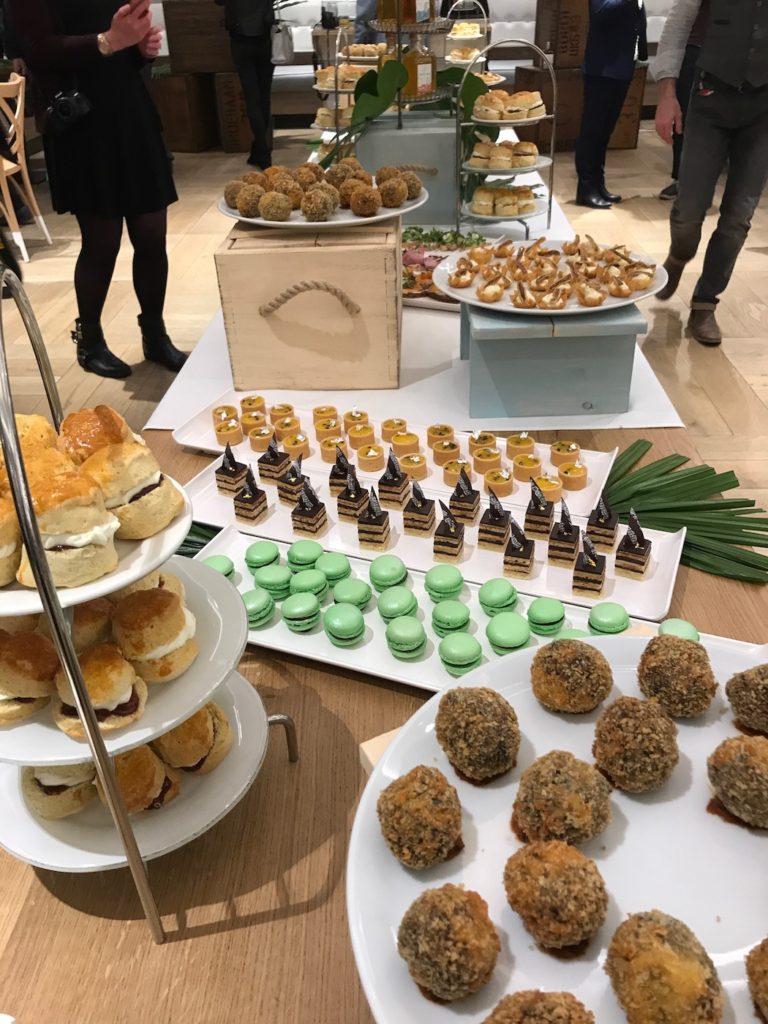 Contact: noveltea-drinks.com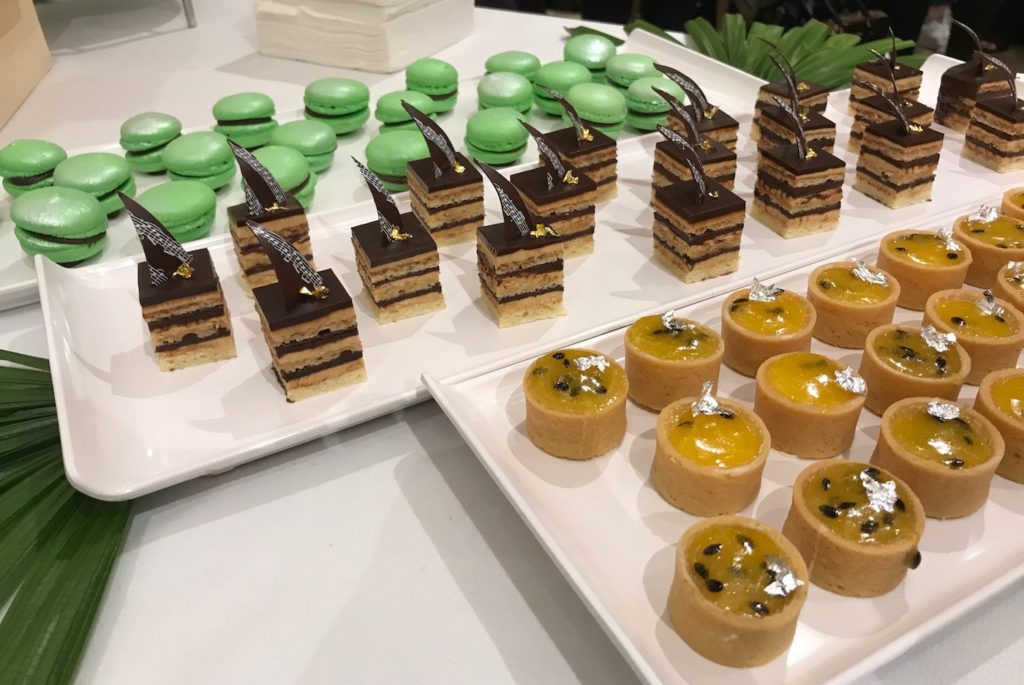 * Was invited to the NOVELTEA launch do at Fenwick and received copious amounts of alcohol, tea, and bait. Plugging this purely because it's a local/student company who I'd like to see do well.