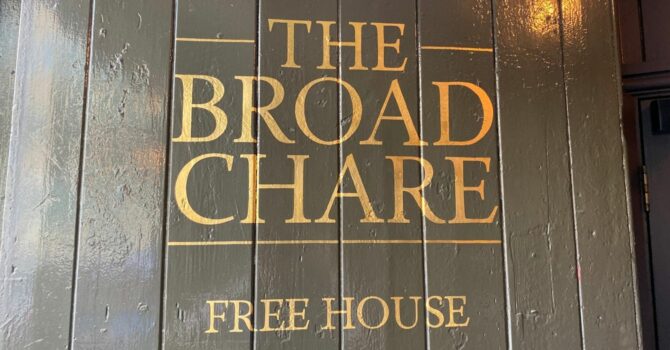 Prost! ?
I've covered The Broad Chare (25 Broad Chare, NE1 3DQ) a few times now, and it remains one of my favourite places in all of Newcastle. Though despite the 'proper pub' moniker, I think it's definitely now more gastro than pub. The food is always top drawer, you never come out feeling like you haven't enjoyed yourself, and over the years, it's proven itself a safe old bet.
And it's one of the very, very few who do anything for Oktoberfest. The whole festival seems like a missed trick for a lot of NE pubs and bars – sell customers litres of beer at a time with some sausages and cabbage. Profit margins through the roof! Don't bother with that thing they do in Times Square ⛔️
We'll get to Munich one day, but closer to home The Broad Chare doesn't miss a trick – celebrating each year with a menu full of sausages, sauerkraut, and those essential German beers.
We've been along the last few years now and it's just something a bit different. You're at the end of the Summer, and getting ready to carb up, it's getting colder. You're off the salads (…that you were never on…). It makes sense.
I expect most people are getting the Bavarian wurstplatte for 2 because look at it.
Yeah, it's sausage and cabbage, but you'll not find finer. £26 for more pork than you're gonna wanna see all day, heavy-hitting sweet and tangy potato salad, that funky fermented cabbage that never quite makes its way into the UK mainstream, and some German mustard. One of these, a couple of (£12!) stein/litres of the designated Oktoberfest beers – strong-ish and lager-ish and you're good for the afternoon. The Broad Chare is, (un)fortunately, a little too refined for lederhosen and dirndls.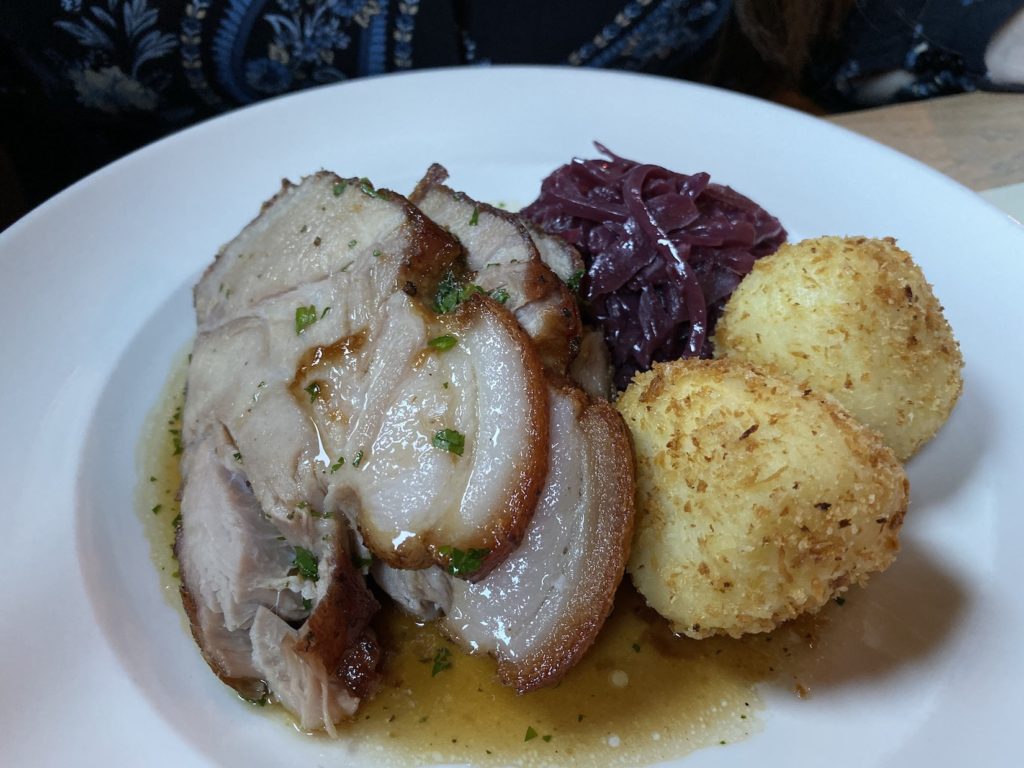 Equally intense is this schwienebraten mit blaukraut und reiberknode – roast pork with red cabbage and potato cakes. A masterclass in roasting pork really, this was succulent, with crispy skin, melting fat, and bags of flavour. It's meat and two veg, but this is how you do it. If you've never been for Sunday Lunch at The Broad Chare, this is what to expect.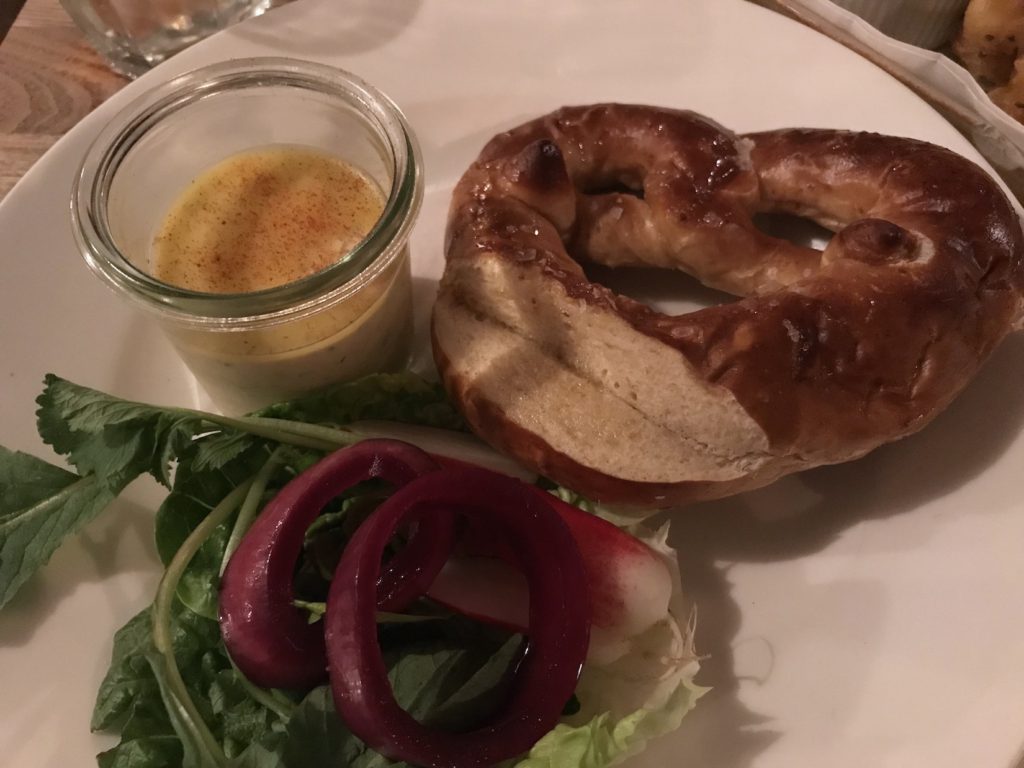 Obatzta is a firm fondue of sorts – cheesey dip with paprika and I assume beer. With pretzels and some radish they should basically leave this on the bar snacks menu year round because it sits so well with a pint. If these pretzels are made by 21's fab pastry team, then ?? because they're top-notch.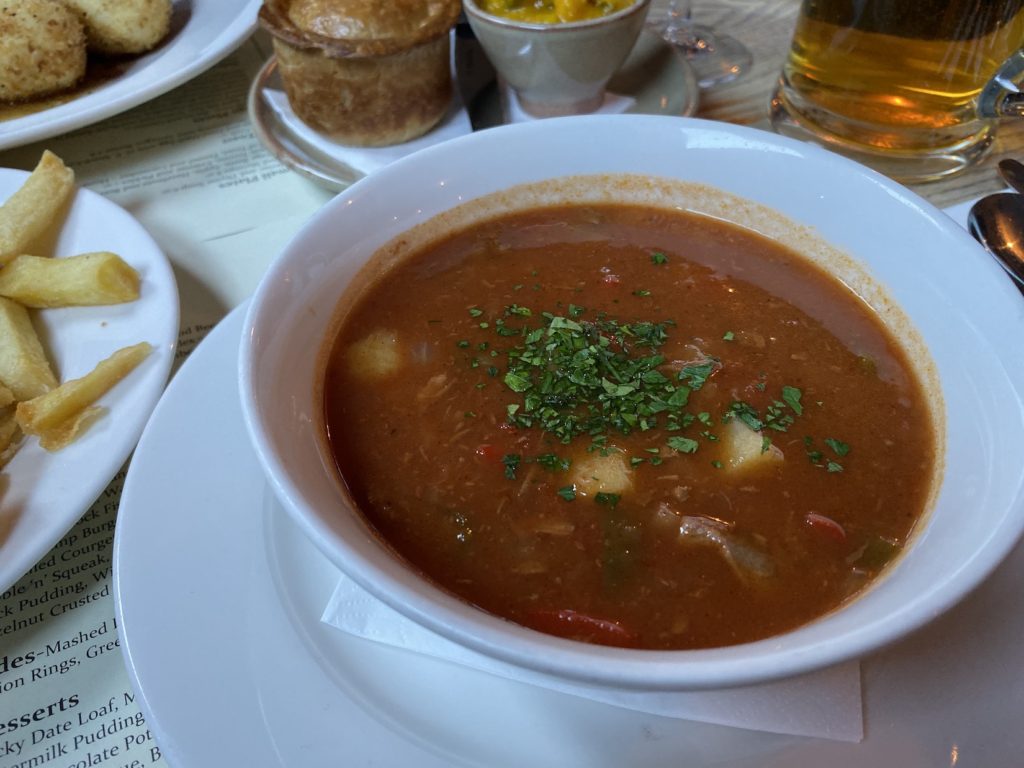 Goulaschsuppe is a textbook definition of 'hearty' – a filing stew with lots of brick red-paprika, slow cooked beef, and filling veg. It comes with the light and soft German Kaiser rolls made especially for the event and on a normal day, you'd have this for lunch and be done with it, but where's the fun in that? The entire menu (see also venison & mushrooms, pickled herrings, more sausage) is, as per most German food meat-heavy and not exactly light-bite territory, but you'll love it.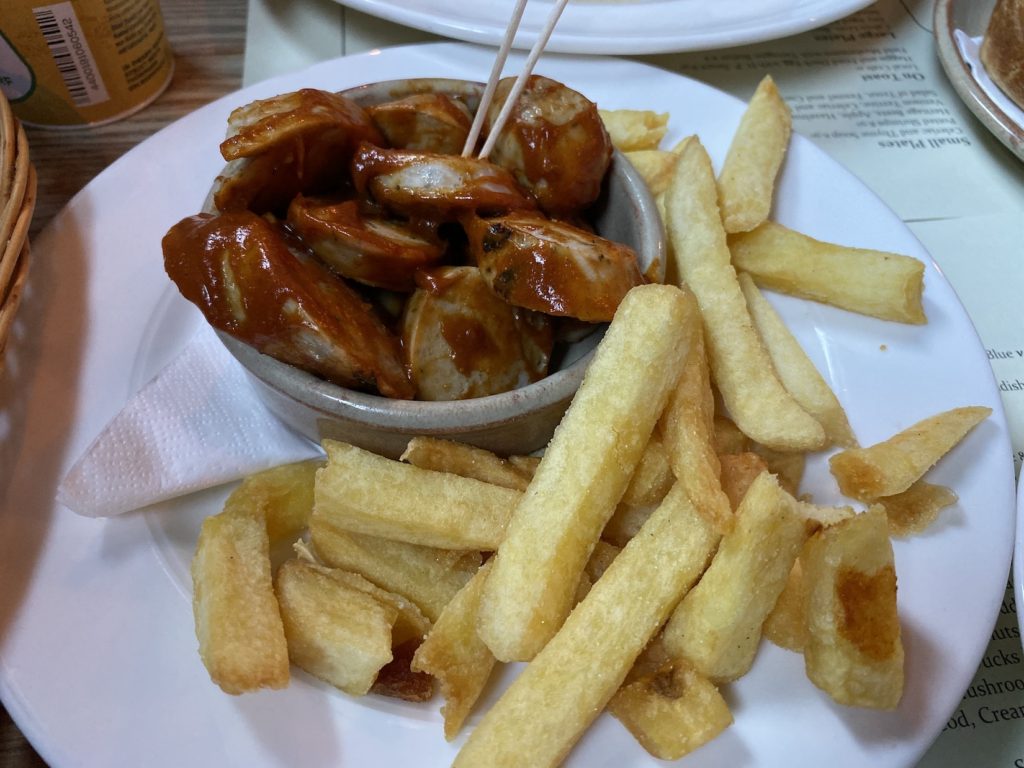 Currywurst is another that should be on the menu 365 days a year, because it just works in a pub environment. It's not as good as you'll get in Berlin (a little too tomato sauce, and not enough curry powder), but The Broad Chare chips are good nibblers.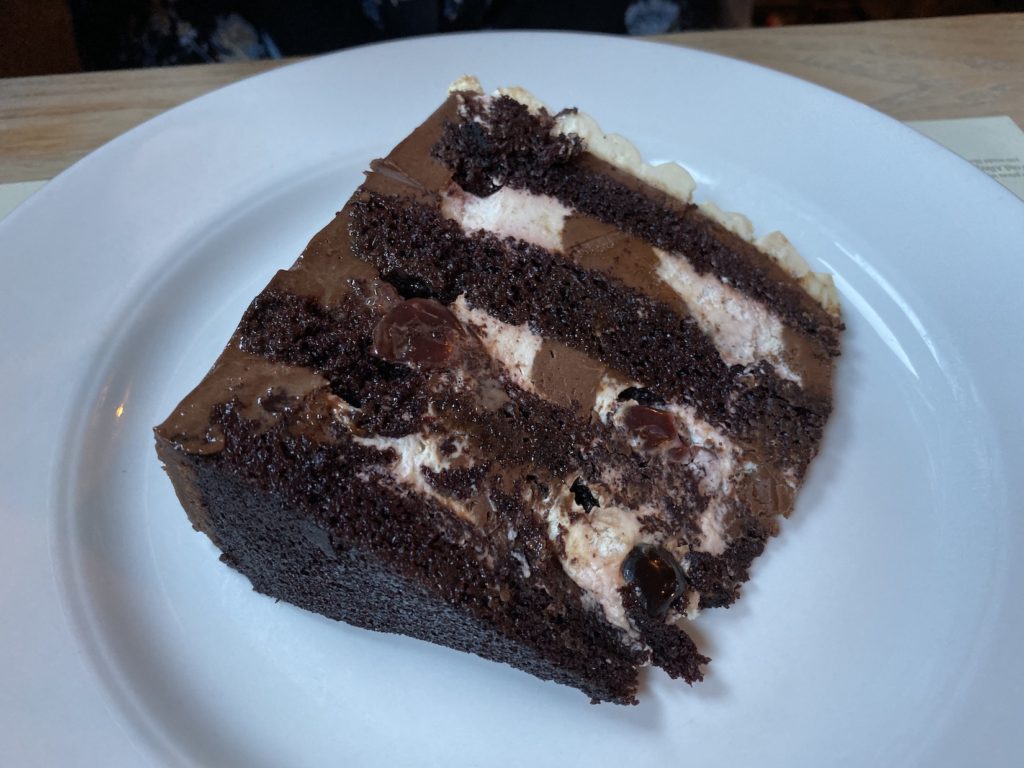 Finally, there's an apple strudel I really wanted to try, but alas we went for the BFG. I'd have liked it a little more booze-soaked, and it's more of a rich chocolate fudge cake than anything, but that's no bad thing.
My one beef which I've long suspected is that somewhere along the line they've changed their pork pies, and they're just not as good as they used to be. Which makes me a bit sad. They were long the benchmark of anything pork & pastry related in the NE, and though the price has crept up over the years, it's just a bit of a shadow of its former self.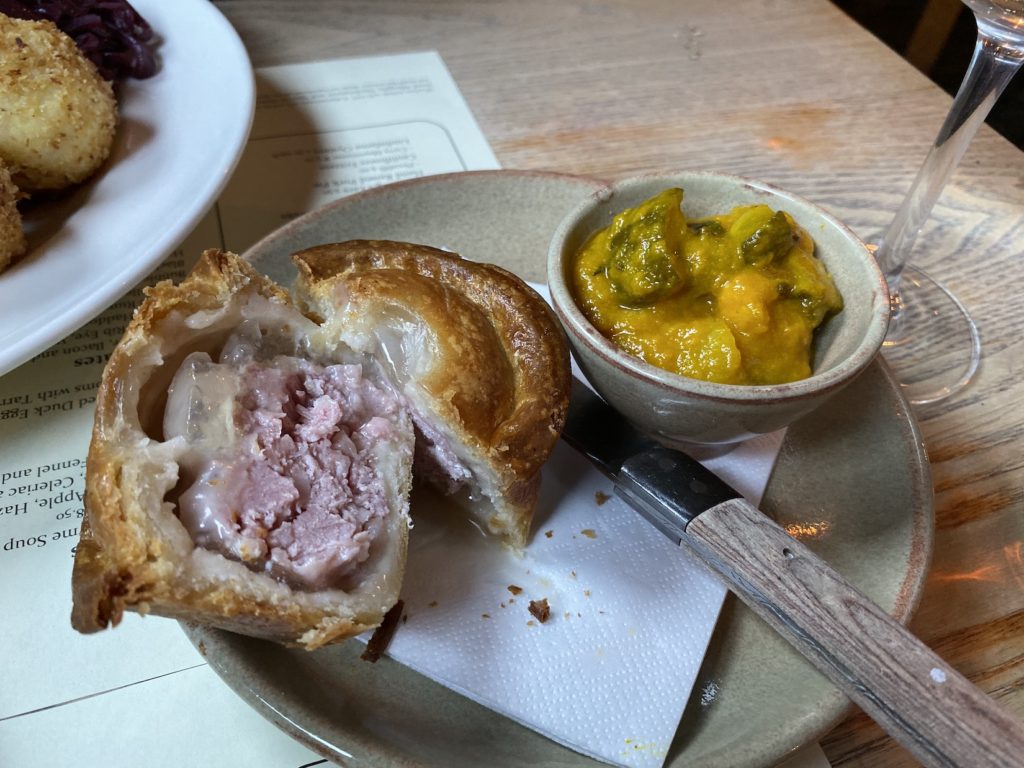 Unfortunately, Oktoberfest at The Broad Chare is here today and gone tomorrow so you've already missed out for this year. But keep your eyes open for next year around Mid-September and go and get your sausage on.
If you know of anywhere else that does anything special for the festival, please let me know!
Contact: thebroadchare.co.uk
Food hygiene rating: 5/5