"The new Jesmond"?
I never really liked Jesmond to be fair. Newcastle's Ouseburn Valley area, just East of the city but not quite in the doldrums of Walker/Byker has been getting a fair whack of press recently and anyone who has spent a sunny afternoon down there will "get" it. It's literally an up-and-coming area. We looked long and hard at buying on the lovely Malings estate, but those townhouses are just ?????. There's tons of development happening down there though, so thiiiiings can only get better.
If you do live there, you can never leave a one mile radius, and have a mint time. Isn't that the 'neighbourhood' dream? I'm using a distinctly loose definition of where is "Ouseburn" but here's my take on where's worth your time, in restaurant, bar, and everything else terms.
? Tyne Bank Brewery
It's your headline Ouseburn drinking establishment, which is handy because it's ace. Think a lite version of Wylam's Palace of the Arts and you're in the right ballpark. It's not got that level of polish that Wylam achieves just yet, but it's much the same. An expansive, multi-purpose space, lots of beers, music, light and airy, niggling thought that you wish it was just that bit closer to town.
Whether you're already a fan of Tyne Bank or not (you've probably already had one of their beers), there's no better way of seeing what a brewery is about than going into their very own home and having a mooch about. Tours are a tenner, beverages are very reasonably priced and rapidly changing.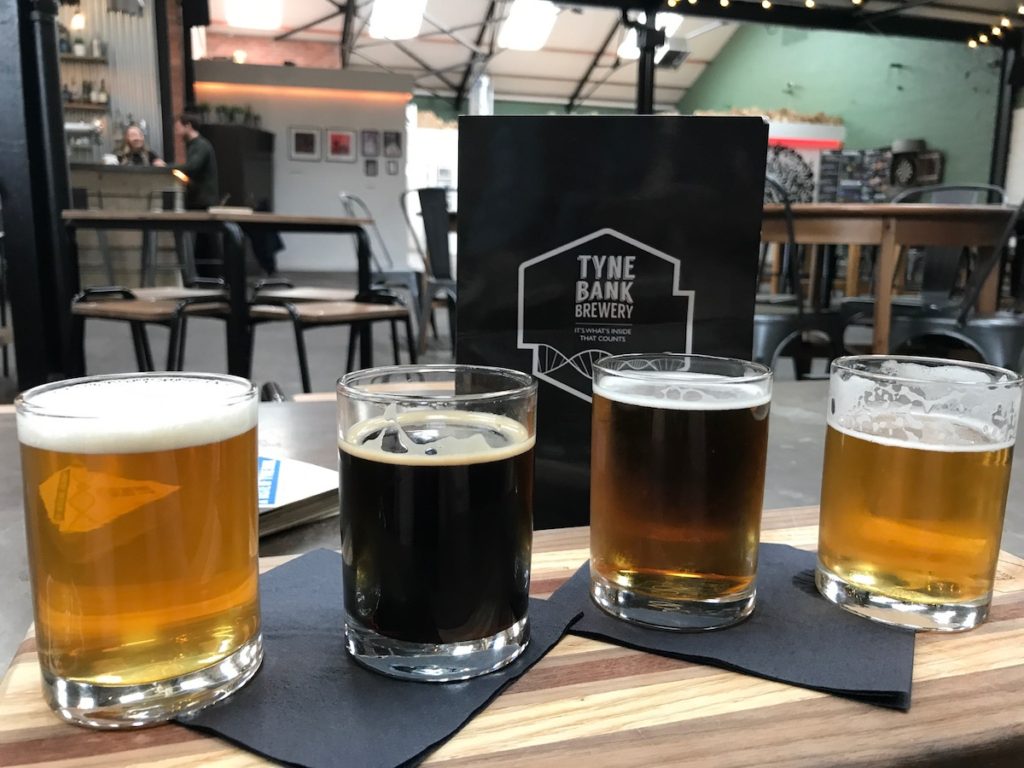 I reckon the beer can be a bit hit and miss for me, maybe just nearer the old English style compared to the current trend of hops, hops, and more hops, but given that you're here just try them all. Watch out for seasonal brews like the rhubarb & custard, and give the Cherry Stout a go and of course there's the great stunt that is Sam Fender's lager. Either way, they seem to be ramping up, with new beers released in rapid succession recently.
Also, bring-your-baby events, craft producer markets, vinyl selling, and much more. Keep an eye on their calendar, there'll be something for you ??
375 Walker Road, NE6 2AB // website
? Brinkburn Street Brewery
But wait! There's more beer. Brinkburn St. Brewery have also been blasting the beers out for years and then finally built out their own basement space just off the back of the Malings. It's a genuinely cool space, and one where you won't find any dickheads. The beers – expect about 20 on cask and keg from Brinkburn themselves, as well as a scattering of guest bottles and cans – are on the whole, great, from easy-going Hop Gremlin to the whopping Clandestine, a cinder toffee imperial stout.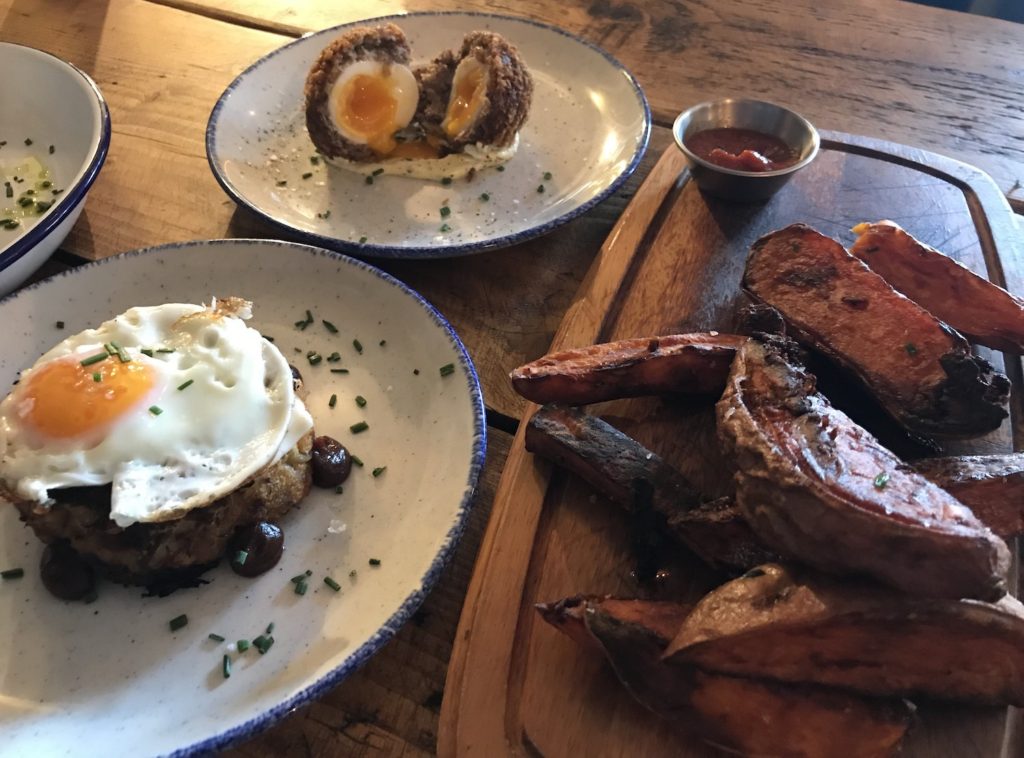 The great thing about Brinkburn is that the kitchen is doing equally great, if not even better things. It's a solid standard of pub food – see quality and reasonably priced scotch eggs, pan haggerty, fried chicken, and corned beef hash. Helps that meat comes very well-sourced from Charlotte's Butchery too.
There's also a couple of snug games rooms to hide in, if you're the 'Game of Scrabble with your 11% Brut IPA' type ? but find us here on a sunny day in the wee outside terrace. Really snazzy space, and worth a dedicated trip for.
3 Hume Street, NE6 1LN // website
? Northern Rye
Mr. Northern Rye Robbie is doing better things with pastry than anyone else in Newcastle. Period.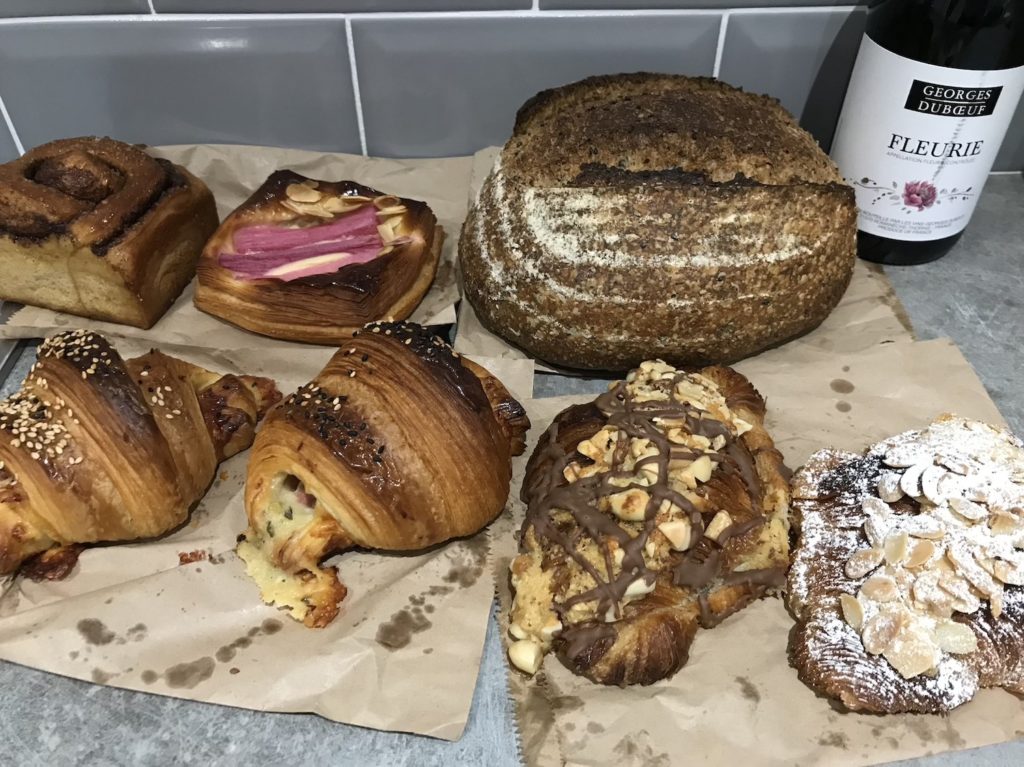 It might be sometimes tricky to get his insanely popular bakes – thankfully a preorder system now mitigates some of that, but take your pick from near-Parisian croissants, chocolate/cream cheese cruffins, 10/10 sausage rolls, and whatever else he's baking that week. Here's just some of it – I heartily recommend well, all of it, with favourites being the almond croissant, cinnamon bun, sausage & fennel roll. My god:
Bread's absolutely frigging quality as well. You honestly can't afford to miss this one. Not exactly one you can 'call in on', but get on the website and hoy an order in.
Unit 23, i2, Albion Row, NE6 1LQ (hard to find!) // website
It took a while for a restaurant with a quality that little bit higher to open in the Ouseburn, but now that Kiln has kicked off the trend, expect to see a bucket load of "better" quality places following suit.
Mostly vegan/veggie food, it's colourful, healthy, and just really tasty. This hummus board with three fresh salads (£9.50) polished us off, but was delightful.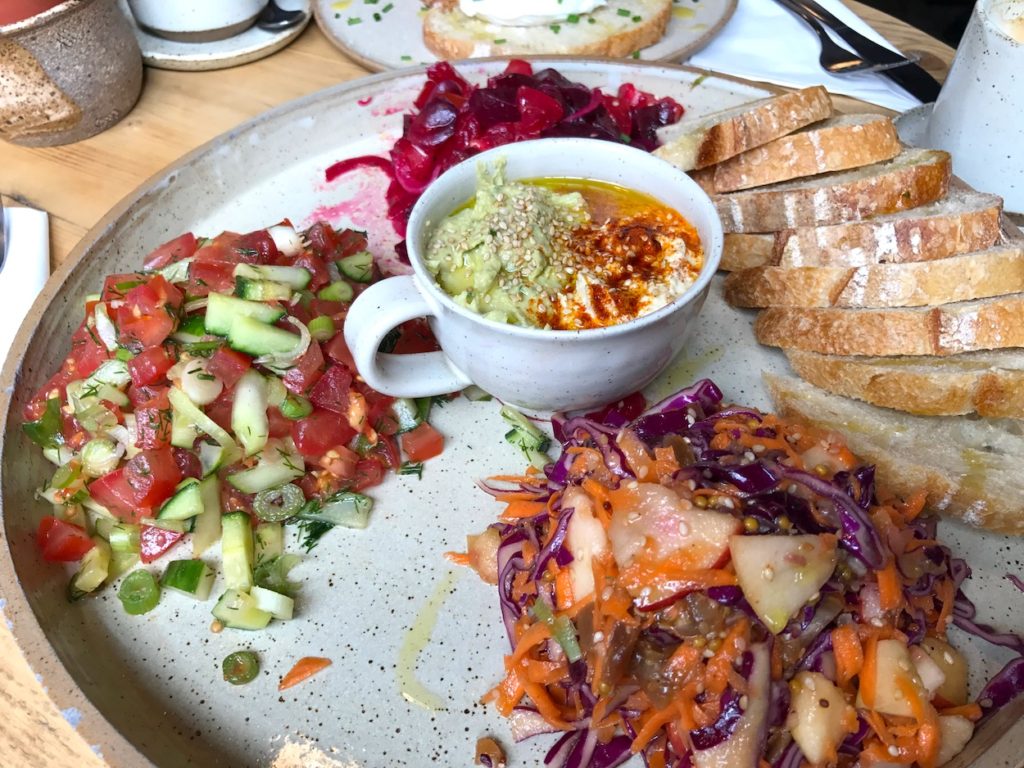 Obviously the name kiln refers to the fact that all earthenware is for sale, and made on site. Hopefully they open their crafting space up for classes and general public pissing about on pottery wheels as it just looks too much fun not to. Come for the scran, stay for your latest raku kitchenware. Another ace little spot that fits in perfectly into the Ouseburn aesthetic, but would do just as well in the city. Also: good coffee, solid cakes and a surprisingly good beer selection. Great place to sit and do some work, too.
4 Hume Street, NE6 1LN // website
? Arch2 Brewpub & Kitchen
Home of the Newcastle Brewing Co. Arch2 is a new-ish space/brewery/bar and outdoor drinking area. Bang on trend, Newcastle Brewing Co. make and sell their very decent beers here – check out the Tangerine IPA, lemongrass & chilli-tinged Thai Haze, and their warming vanilla porter for starters. They've recently done a quince saison which is very affable too.
Kitchen-wise, they're going for the guest street food vendors, with some making lengthy stints. Recently it's Thali Tray, who do really a very good thali (get the Keralan), and some other picky bits. There's an eternally-Instaggrammed fire pit, some precious open-air space, and again, just a dead canny vibe. Spotting a trend here?
Arch 2, Stepney Bank, NE1 2NP // website
? Dreamworld Bakery
You know when somewhere goes under your radar for the longest time and you rue all the time you've spent without it? Dreamworld are top-tier for cakes & patisserie in NCL. I mean, have a gander…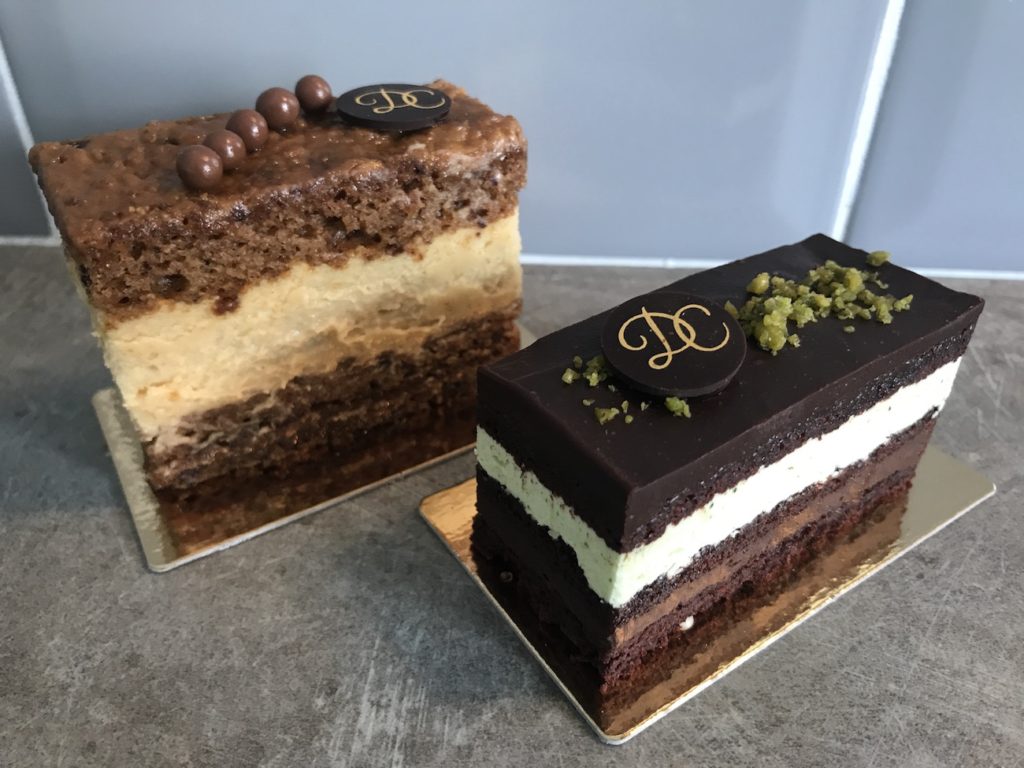 Regularly changing menus keep you coming back for me, these are seriously good cakes, pastries, and fancy financiers. Not badly priced, but expect to be equally impressed and surprised by the quality of the patisserie on offer.
They've now got some seats for sitting in, and are now doing afternoon tea which is excellent. Alongside a couple of the other sweet treats here, you're really spoiled for choice.
Arch 3, Stepney Bank, NE1 2NP // website
? Proven Goods Co.
I mean, you've seen them on Instagram, haven't you? They are the best doughnuts easily available in Newcastle – which is handy as these guys have gone stratospheric in a really short space of time.

There's twenty-odd flavours on frequent rotation, and absolutely everything is made here on-site from the long-proofed dough, to the rhubarb custard, to the lemon and poppy seed brittles you'll get on your doughnut.
Incredibly hard to resist 'just one more doughnut', and while the marshmallow hot chocolate is more one for the 'gram than anything else, if you've got a spare half hour and want something sweet, there are few better places in Newcastle. Pro tip – buy direct here to save a quid or so that'd be passed on from Fenwick/Kith & Kin or wherever they're being sold around the NE.
Unit 1 Maling Court, Hoults Yard, Walker Rd, NE6 2HL // facebook
? Gingerinos
Bit of an unexpected one Gingerinos – it's a wee unit behind Ernest which pops out pizza by the slice.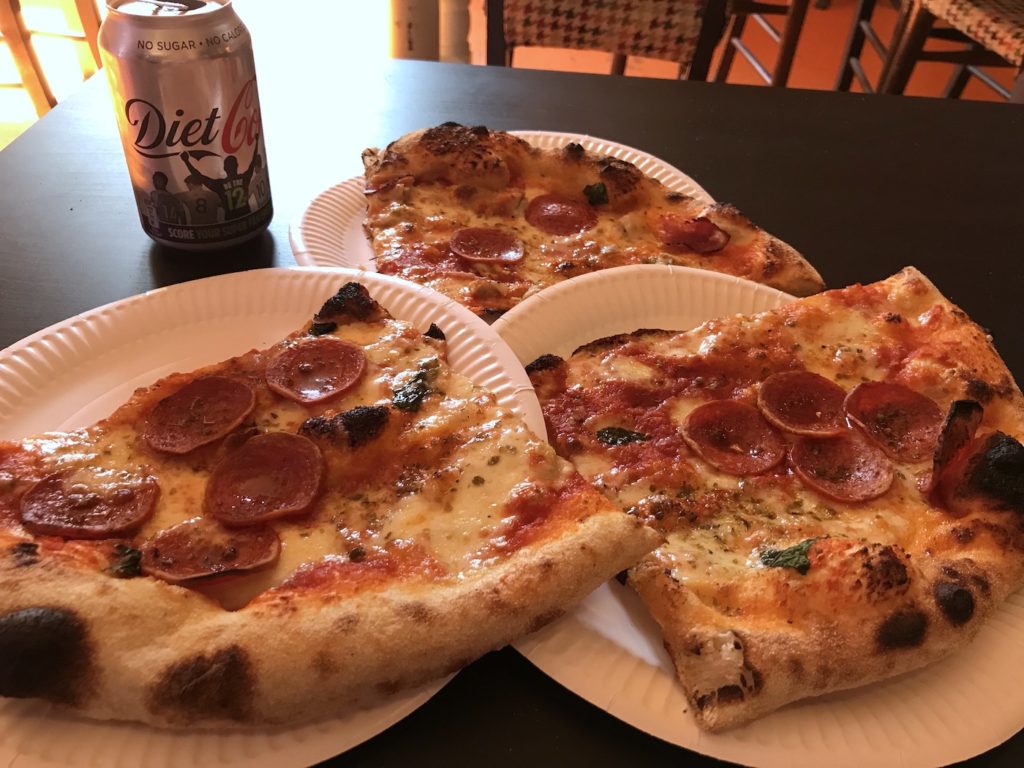 It's actually a decent little pie, making it the best pizza in the Ouseburn. There's your typical flavours and I'd say the pepperoni was way better than what the Pizza by the Slice guys are currently doing at the Grainger Market. And for a mere £2.50 a slice, it's a fab lunchtime feed. I'll say lunchtime, because unless you're there during the week (and before 5pm), they're closed. Worth a weekday detour though, and being just behind Ernest (below) means you've got no excuse.
Stepney Road, (behind Ernest), NE2 1TZ // facebook
?? The Old Coal Yard
This one is my absolute bloody favourite. On the outskirts of town, by well, nothing really, sits an old warehouse which is now home to the always-great Northern Alchemy brewery.
Expect seven or eight of their beers on keg/cask, as well as a monthly rotation of street food. It's only open once a month – for now – but when it's open, expect a live band, a guest street food provider – often Scream for Pizza – a great atmosphere, and a cracking afternoon/night out. Absolute belter one to end the night on. More on this to follow ?
Elizabeth Street, NE6 1JS // website
? The Bake
I love The Bake – see a lot more words & pics on it here. But look, we still call it Albaik so I'm gonna call it that, and for it's sharing, no-messing-around, get stuck in bait. It's BYO too, so whether you've brought some bottles over from Arch2, or some tins from Morrisons across the road, you'll have a good night.
It's Lebanese-ish, so stick to the grilled meats, and meze dishes, and you can't go much wrong. It's generally better to get sit-in rather than takeaway, so if you've had a Just Eat Albaik and weren't impressed, give it a go in the restaurant. It's convivial, has a real mixed crowd, and you won't leave hungry.
This is the mixed grill, also be sure to get the hummus extra, falafels, moussaka, a manakeish, and a million flatbreads. You get a lot of food, so just order for everyone, and dig in.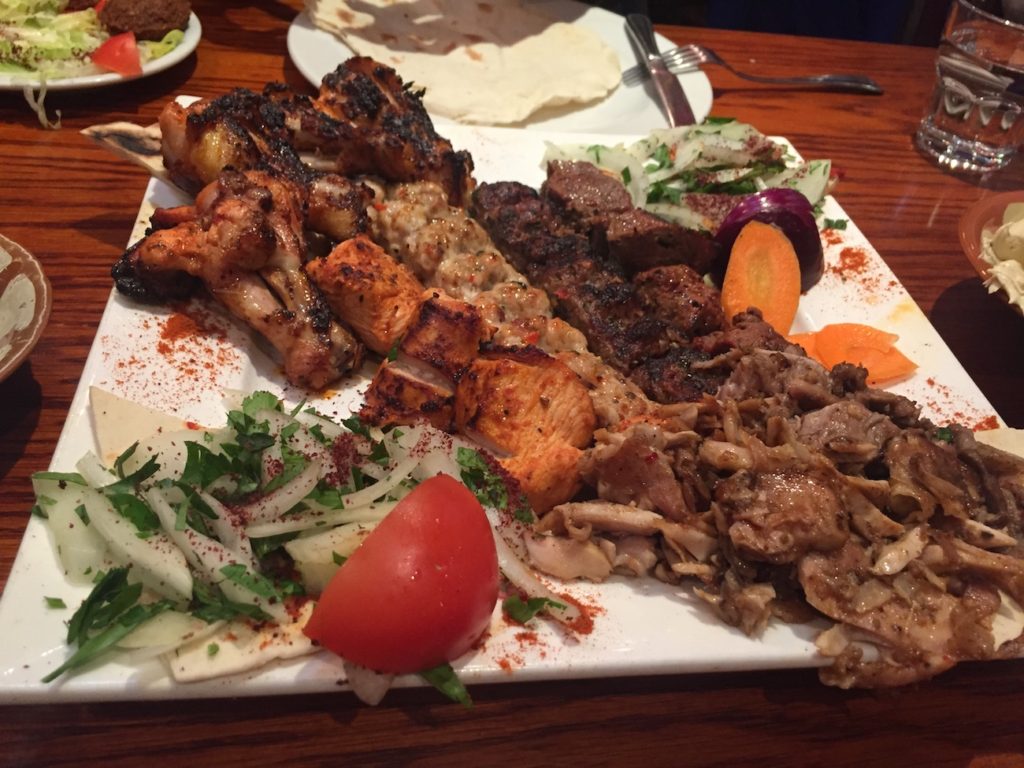 There's a few places followed suit since Albaik, and not really done it quite as well. If you've been on a sesh around the beers below, finish off here and roll yourself home. Job done.
98 Byker Bank (just off the roundabout), NE6 1LA // website
? PROPER PUBS GALORE
The Ouseburn has always been a great place to bar hop around some proper old bars of Newcastle where you'll get a serious pint, a snack or two, and one of the best views in town. Apart from the heavyweight brew spaces above, also add these to your tour around the area:
The Free Trade Inn is synonymous with the Ouseburn and really, Newcastle now, thanks to 'that view'. Beer & pizza nights on a Wednesday are becoming infamous with Scream for Pizza providing the pies (among other guests), and cannilly there's usually some of the countries freshest beers on from the likes of Wylam, Verdant, and with increasing regularity, some smaller local breweries too. A proper boozer, come for the pints, stay for the view.
12 St. Lawrence Rd, NE6 1AP
The Ship Inn is a go-to for vegan pub food, beers, and another popular beer garden for the one more sunny weekend we might get this year. It's centrally located in the Ouseburn so a great starting/ending point for any tour of the area.
Stepney Bank, NE1 2PW
The Cluny is famous for its live music, but is a solid pub to stop by – right next to The Ship as well so you've got no excuse. Watch out for who's on, regular events, and for 2019, pop-up vendors taking over the kitchen.
36 Lime Street, NE1 2PQ
The Cumberland Arms, proper pub for well over 100 years always has some proper beers, and check out Fridays on the terrace with live music, family-oriented fun, and street food from the likes of ParmStar. When it's sunny, yet another one that has a canny little outside space.
James Pl St, NE6 1LD
Tanners Arms is another live music haunt, just off New Bridge St. making it a good bridge from NCL to the Ouseburn.  Usually a decent selection of beers, and very laid-back (though lacking the beer garden that makes so many of these so popular) so start start here and work your way down…
1 Byker Bridge, NE1 2NS
The Tyne Bar – well we've had to say au revior to the bar's most well-known feature "the hill" – thanks dickheads responsible for that – but it's still a perfect people watching bar. Packed at the merest glimmer of sunshine, the beers are fresh & well curated, there's often free scran as long as you're drinking, and it's just a solid bar that tickes all the boxes.
1 Maling Street, NE6 1LP
? The Biscuit Factory
About as far a stretch as you'd get away with calling the Ouseburn, but The Biscuit Factory is too good to not shout about. Not only the UK's largest indie art gallery, but home of one of the cities best restaurants in Artisan too.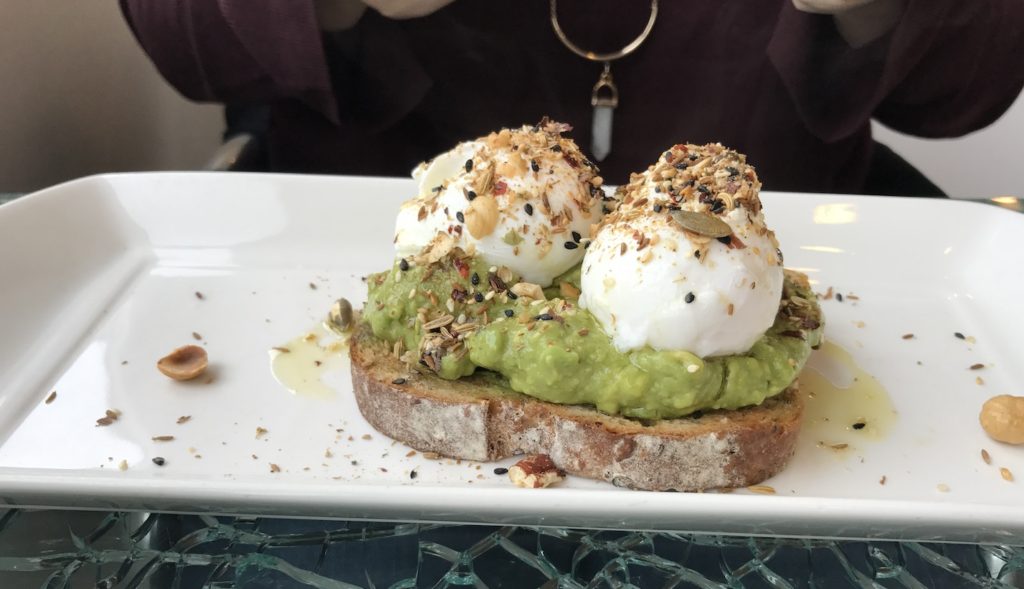 Though that's now closed barring Sundays and private events, the Factory Kitchen Café does great bait as well – whether it's the simple eggs bendict on a Sunday morning, or pop-ups/collabs with, well many of the above guys – see Proven, Meat Salt Smoke, and Northern Rye occasionally here on a weekend. Come for some breakfast, stay for some contemporary art.
? The Cycle Hub
Just down from The Tyne Bar, though you might want to arrive here on two wheels rather than three sheets to the wind, the name kinda gives The Cycle Hub away. There's cycle repairs, and everything you'll need on your Coast2Coast run, or even just a ride down the Quayside. The cafe serves simple brunches, and that all-important cyclist sustenance – cake.
☕️ Ouseburn Coffee Co.
While Harvest in Jesmond or within the Fenwick Food Hall might be the go-to customer-facing part of Ouseburn Coffee Co. make an appointment with the guys and for the coffee fieds, you can get it wholesale, or y'know, just direct from the source. I'm sure if you ask nicely…
? Ernest
About as far as you can get away with calling "Ouseburn", if Ernest was a little closer to the river, it'd fit right in alongside any of the above. It's a trendy little art cafe/space which has some decent bait too. Whether it's flatbreads topped with Moroccon-spiced lamb or anything from the regularly changing small plates menu, it's usually well done, and good value. Oh, and the brunch menu ain't too bad either…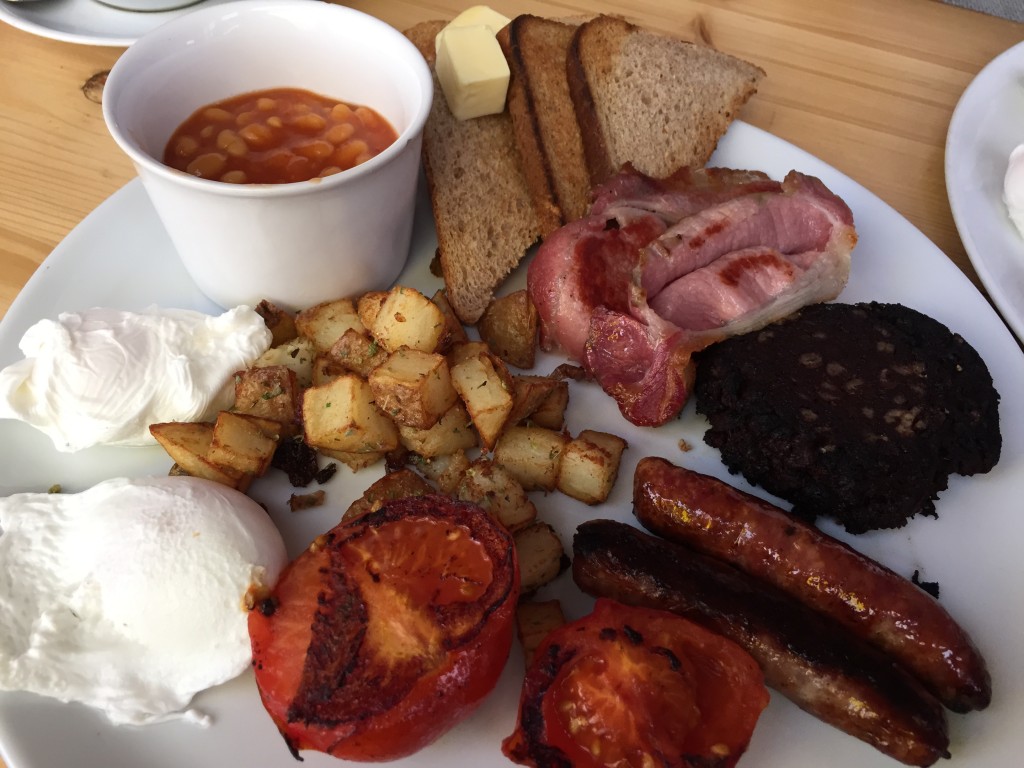 If your Ouseburn visit takes you to  off to the Biscuit Factory, and you don't fancy something quite so formal, head here instead. Very relaxed vibe, popular in summer with a diverse crowd, and hopefully here to stay – despite the incessant student building happening nearby and ongoing parking issues.
1 Boyd Street, NE2 1AP // website
❓ Misc.
Not just here to fill your pyet? There's plenty of other stuff going on.
36 Lime Street, Mushroom Works is home to 50-odd artists, creatives, and designers. It provides study space to contribute to the generation of the Ouseburn and is one of the leading arts & cultural venues within the area.
Climb Newcastle have built their second venue in the Ouseburn – their first is just up off Shields Road. Never tried bouldering? Give it a go, it's addictive, hard work, and much more fun than you might first think.
The Malings is the latest Ouseburn property development. Was too rich for us, but the super-modern and trendy but ever-so-bland 4 storey townhouses with rivers down the 'burn are lovely if you think they're a good investment.
The Toffee Factory is really just a bunch of office space featuring creative heavyweights like W Communications & Evolved Search, but they have frequent Thursday pop-ups from the region's street food vendors if you're quick and work locally. Each out for local favourites Tokyo Kitchen, Hani's Kitchen, the Papa Ganoush lads, among others.
The Victoria Tunnel tour is 100% worth doing (around £7). A great way to spend a couple of hours and learning something new about the city while being underneath the very streets of Newcastle. Pre-booking essential.
Star & Shadow Cinema is another incredibly independent venue showing indie and local films, theatre and all things creative. It's entirely volunteer run, and used for other artsy events including recently the 'Star Bazaar' producer market (check out chocolate from Albaisse, or foraged chutneys, jams& vinegars from Canny Cookery aka Cat).
And of course Ouseburn Farm is somewhere I first visited when I was in primary school. It's still going, great for kids, and on a sunny day, a lovely little detour/rest from all the beer. Free entry/donation.
So lots to see and do, eat and drink. Where's your Ouseburn go-to? Hopefully the area continues to thrive despite planning permission squabbles, on-going building, and who knows what in the future.
SaveSaveSaveSaveSaveSave